I have worked with Cutting Edge stencils several times (see my living room wall HERE and my bathroom wall HERE) and they have recently introduced a NEW and adorable stencil line called ColorFoldz!  These are SO SO cute and I am offering one reader the chance to win 2 ColorFoldz and one pack of markers.  Your kids (and you) will love these.  Check out the ColorFoldz Facebook page and Instagram page for inspiration and more details on this cool new stencil. Read below to see how to enter to win!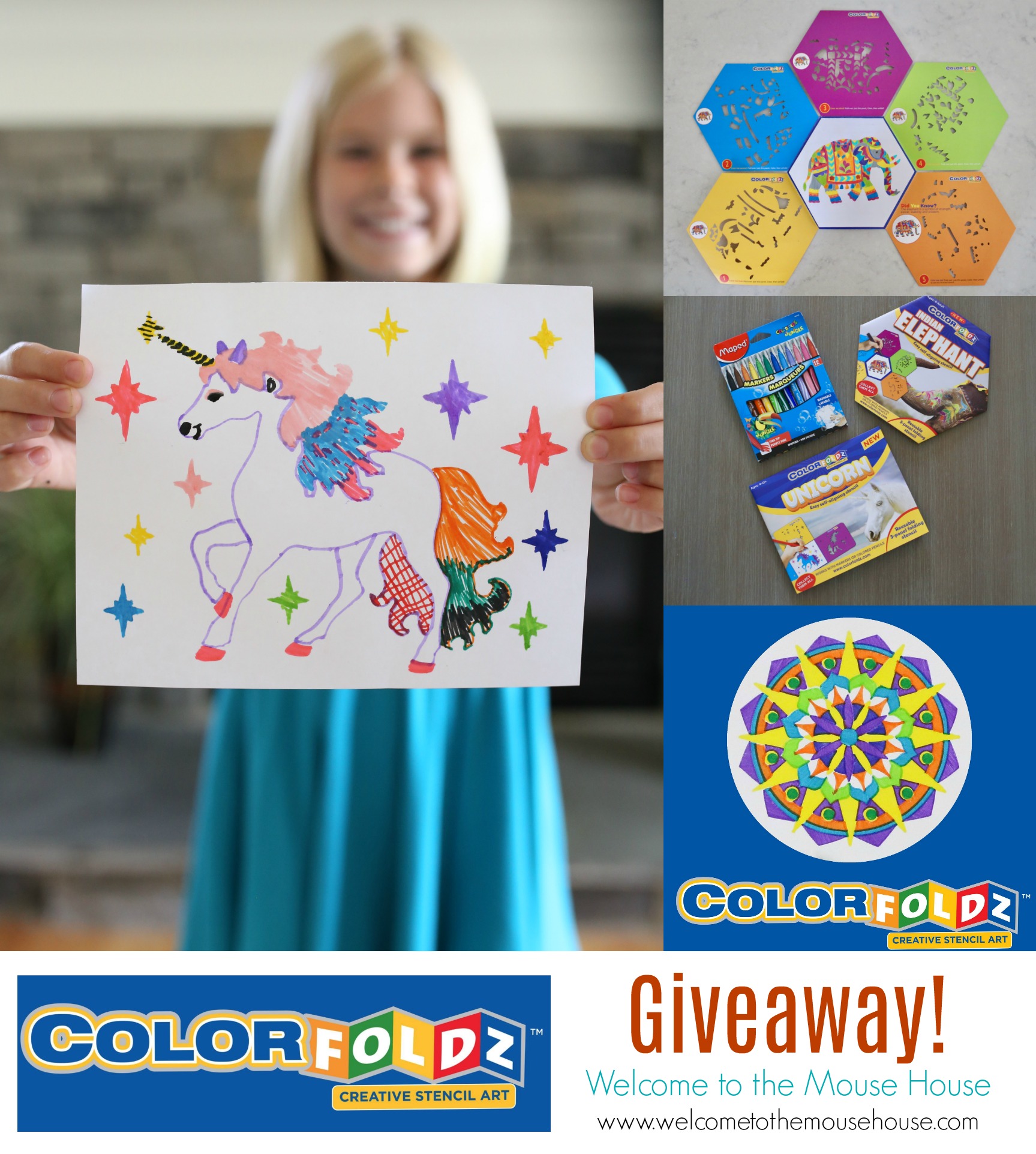 ColorFoldz sent us our choice of 2 stencils and markers.  Ainsley chose the unicorns and the elephants.  If you check out the ColorFoldz website, you will see they have stencils for ages 4-12+ and then 8 and up.  The unicorn was for 4-12+ and the elephants are intended for 8-adult.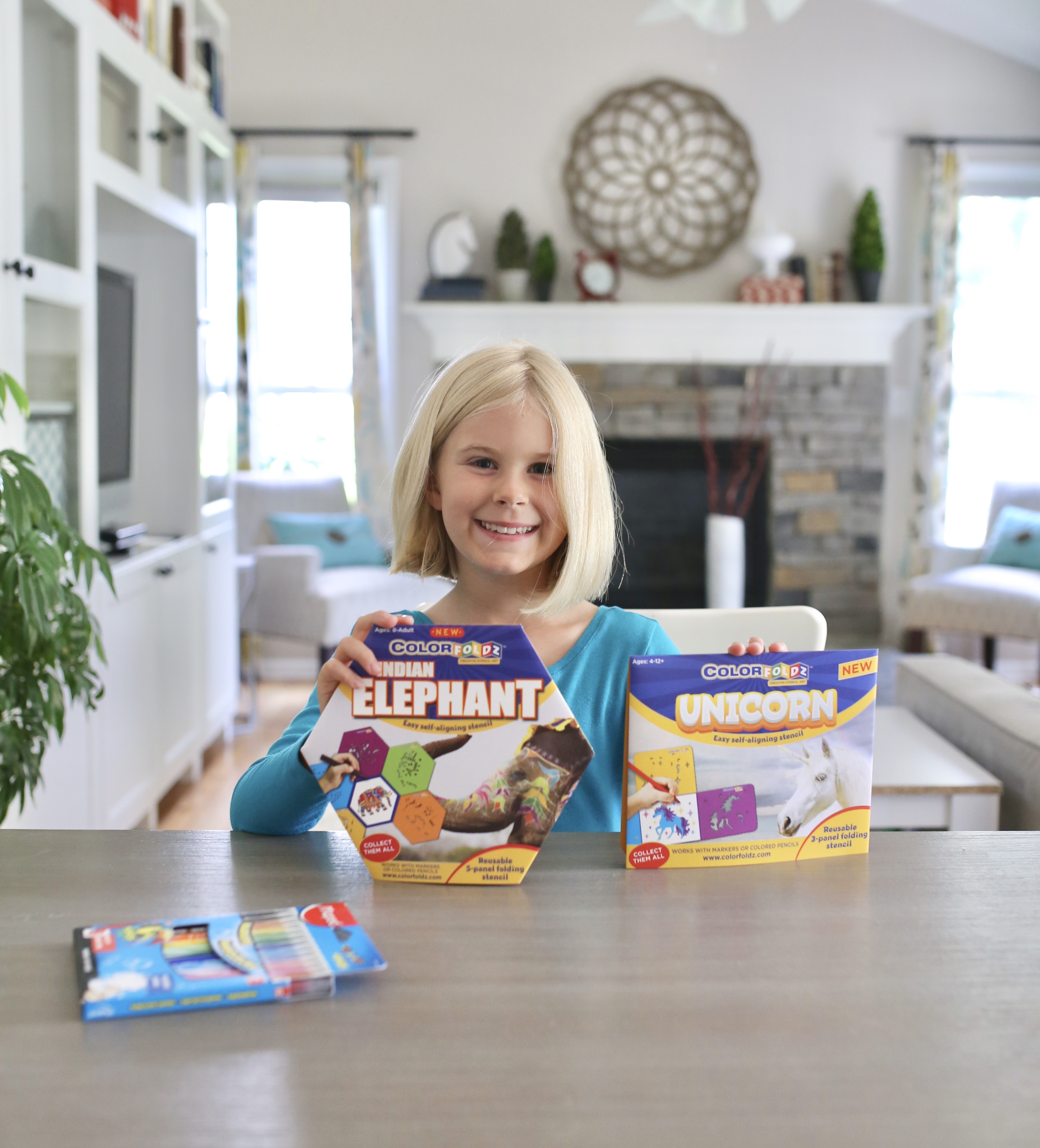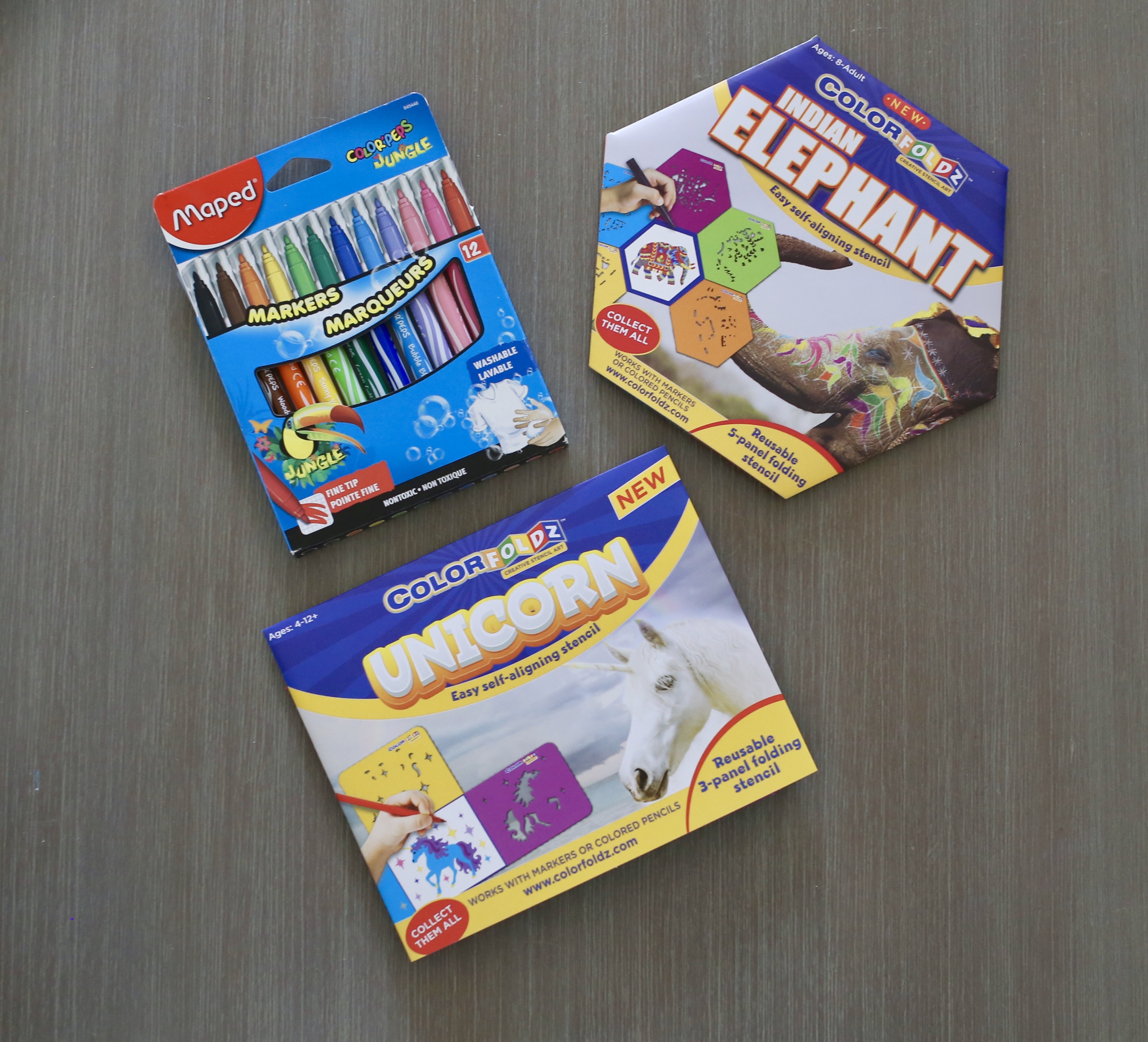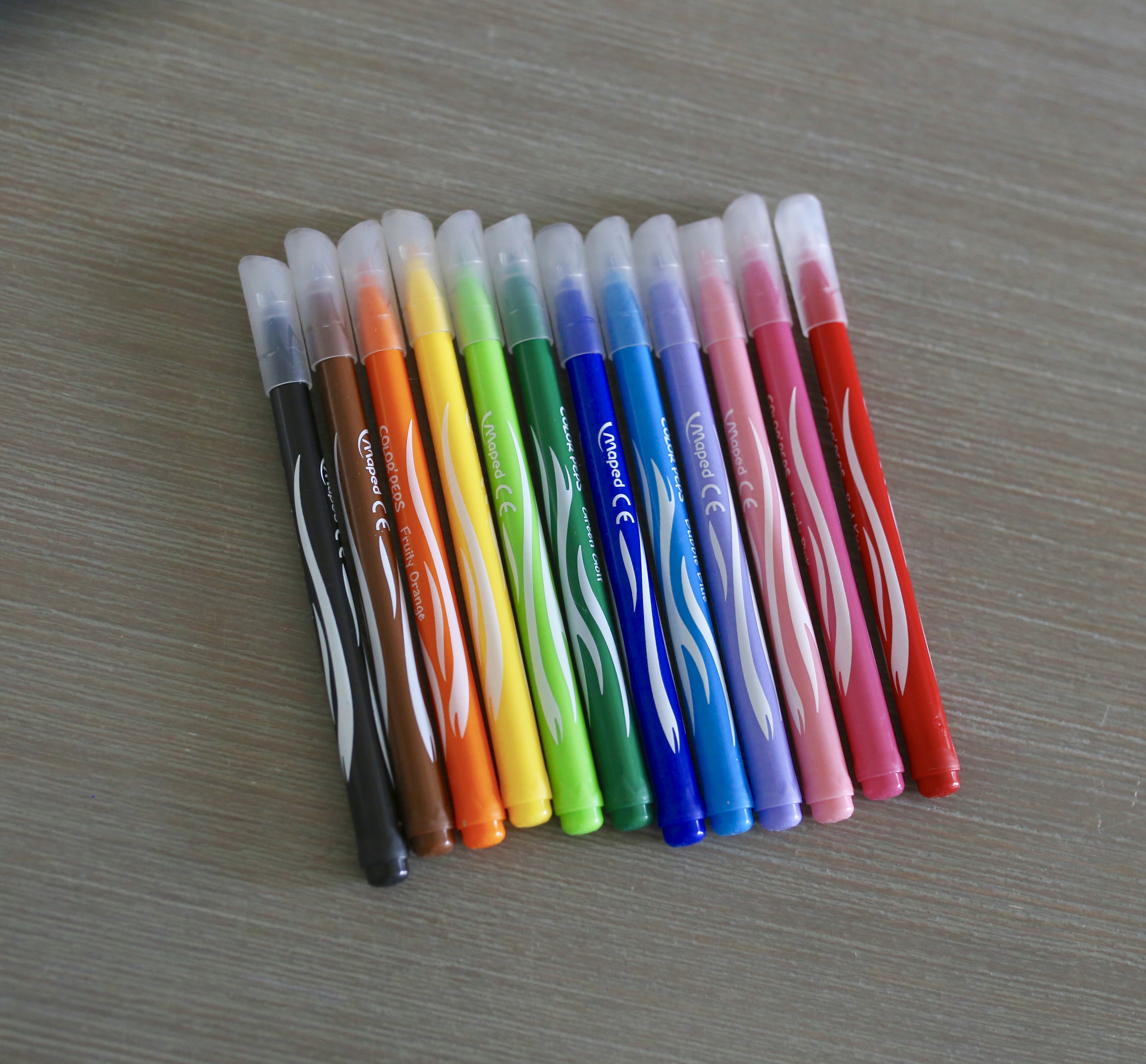 These stencils are SO cool.  I wasn't sure what to expect, but when we got them, we easily figured it out.  You open the packet up and there is a pad of attached paper right on the inside.  You start with the stencil labeled number 1 and color/outline those areas. It shows you a finished picture so you know what you are coloring.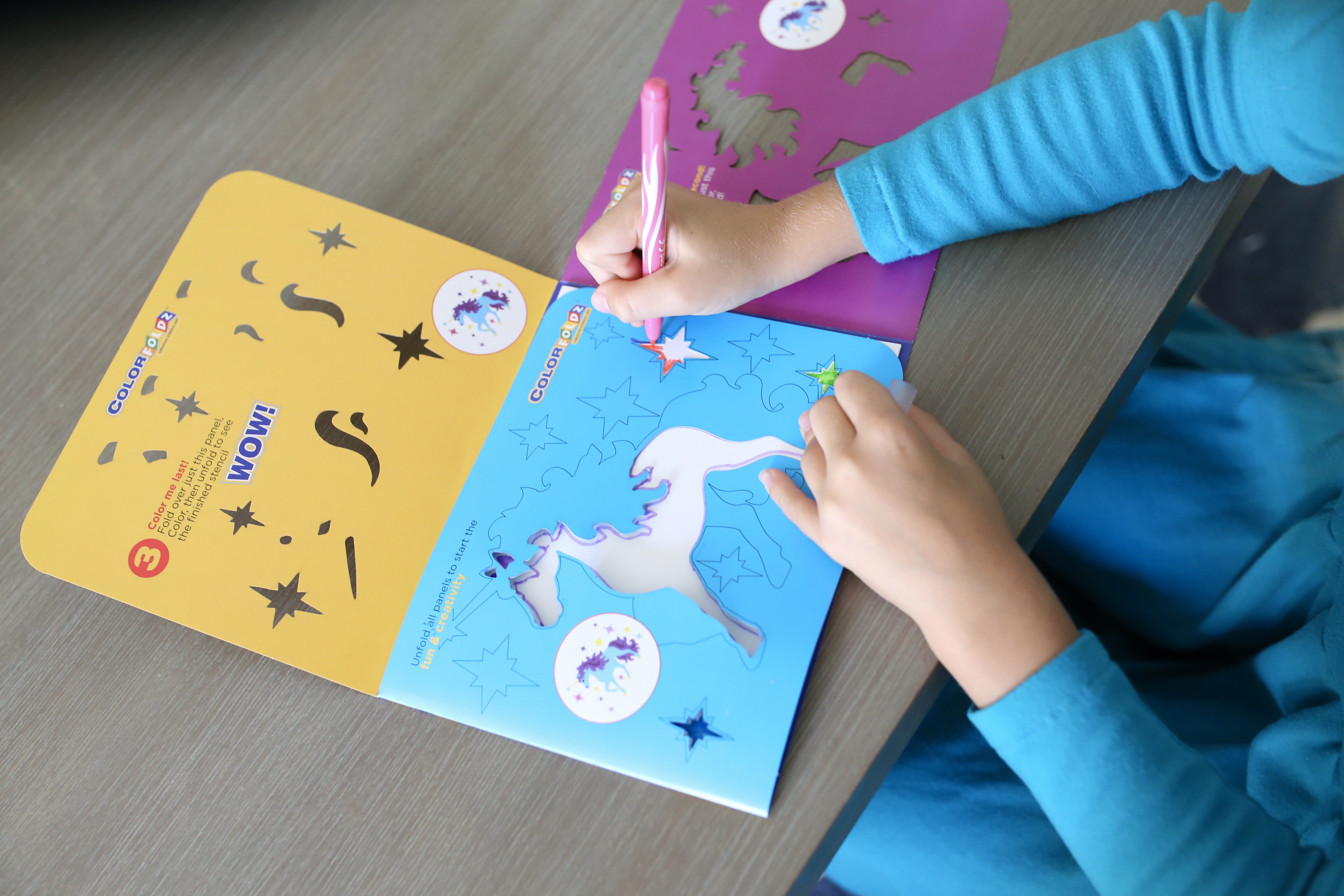 When you are done with the first stencil, open it up and you can see what you have.  Ainsley thought this was so fun.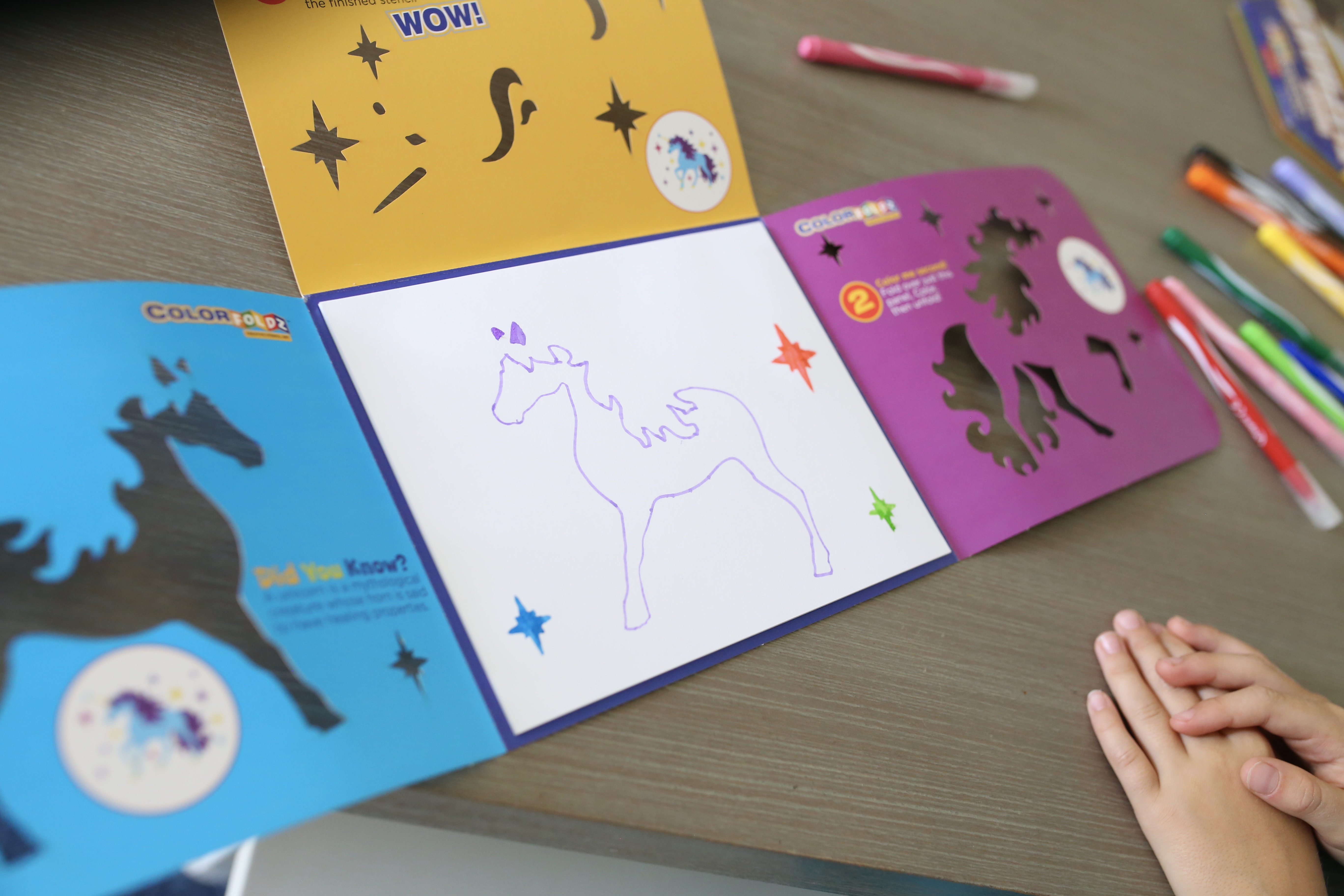 Then, you lay down the stencil that is labeled number 2.  And continue!  So easy for kids.  The younger stencils only have 3 folds, making it easy for them to follow and trace/color.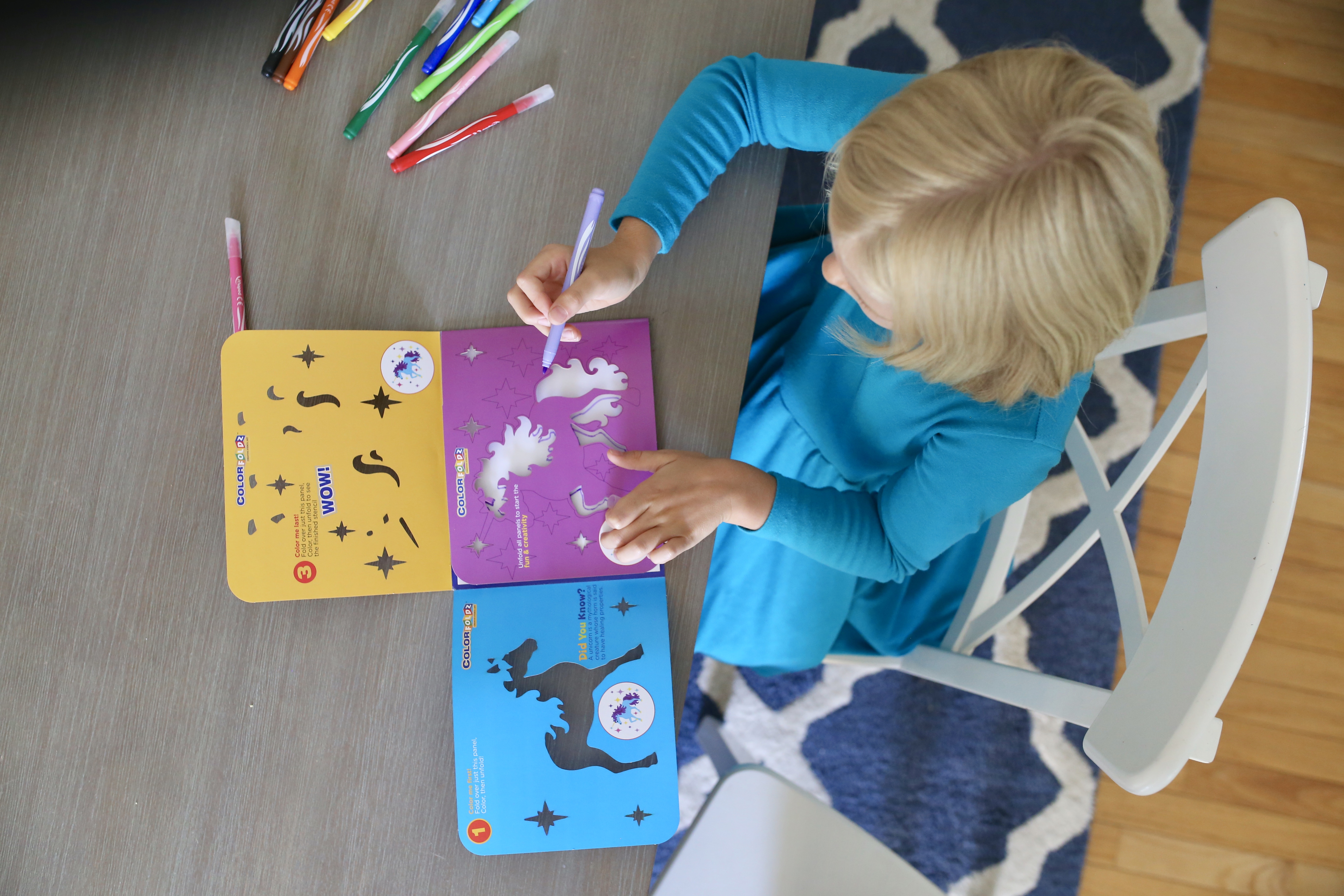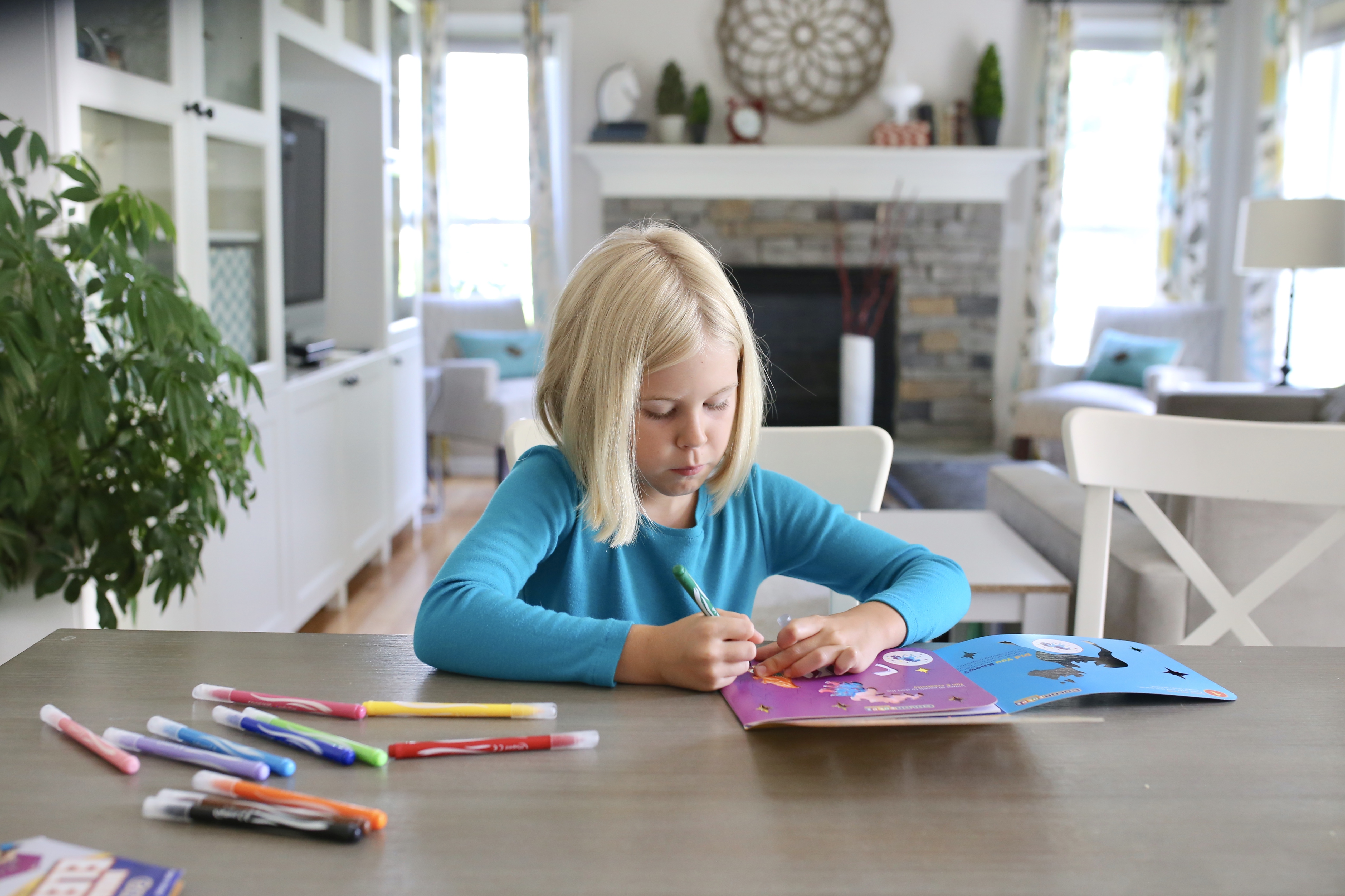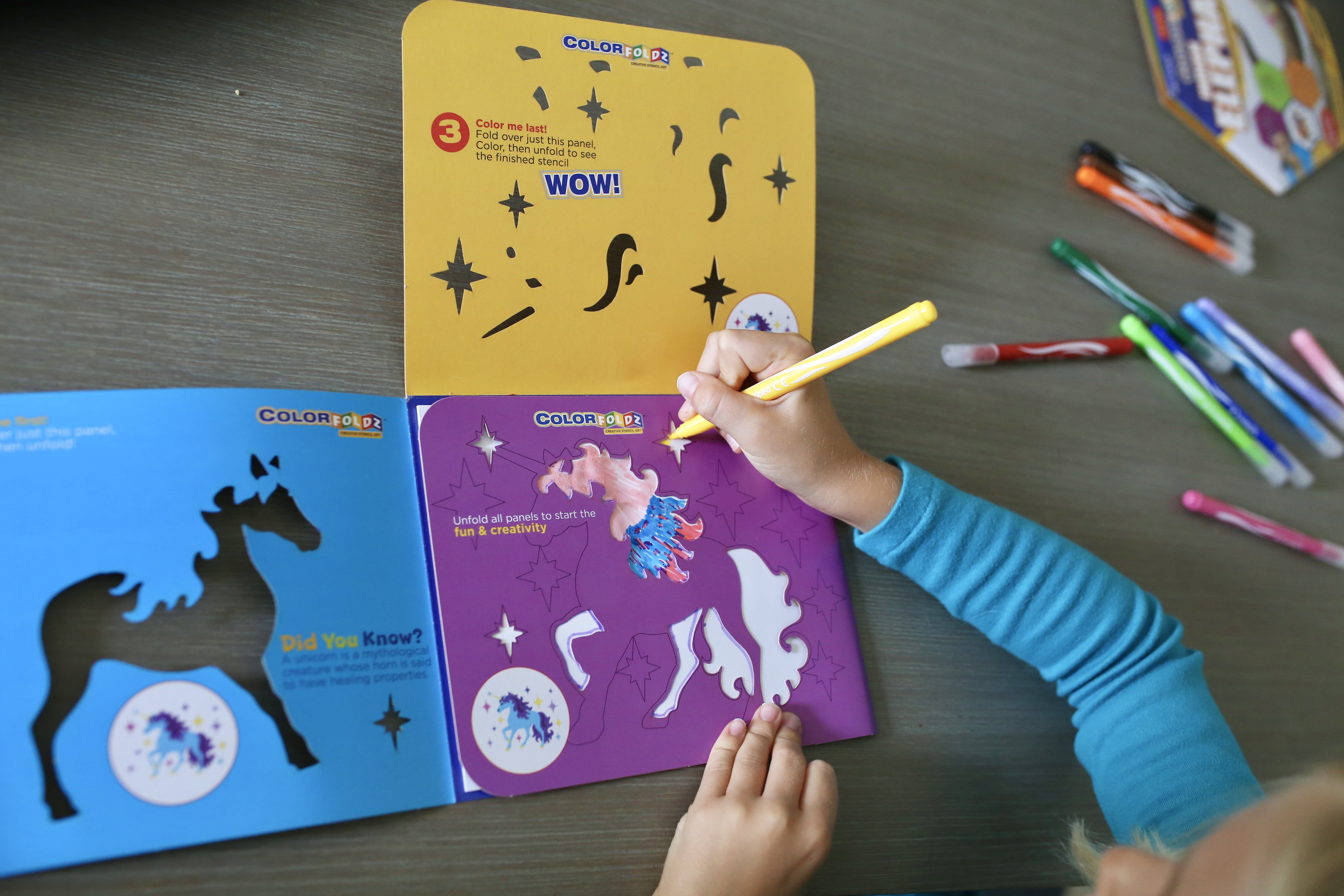 After finishing the final stencil page, open it up and the child (or you) can remove that page of the paper.  There are plenty of papers on the pad for more.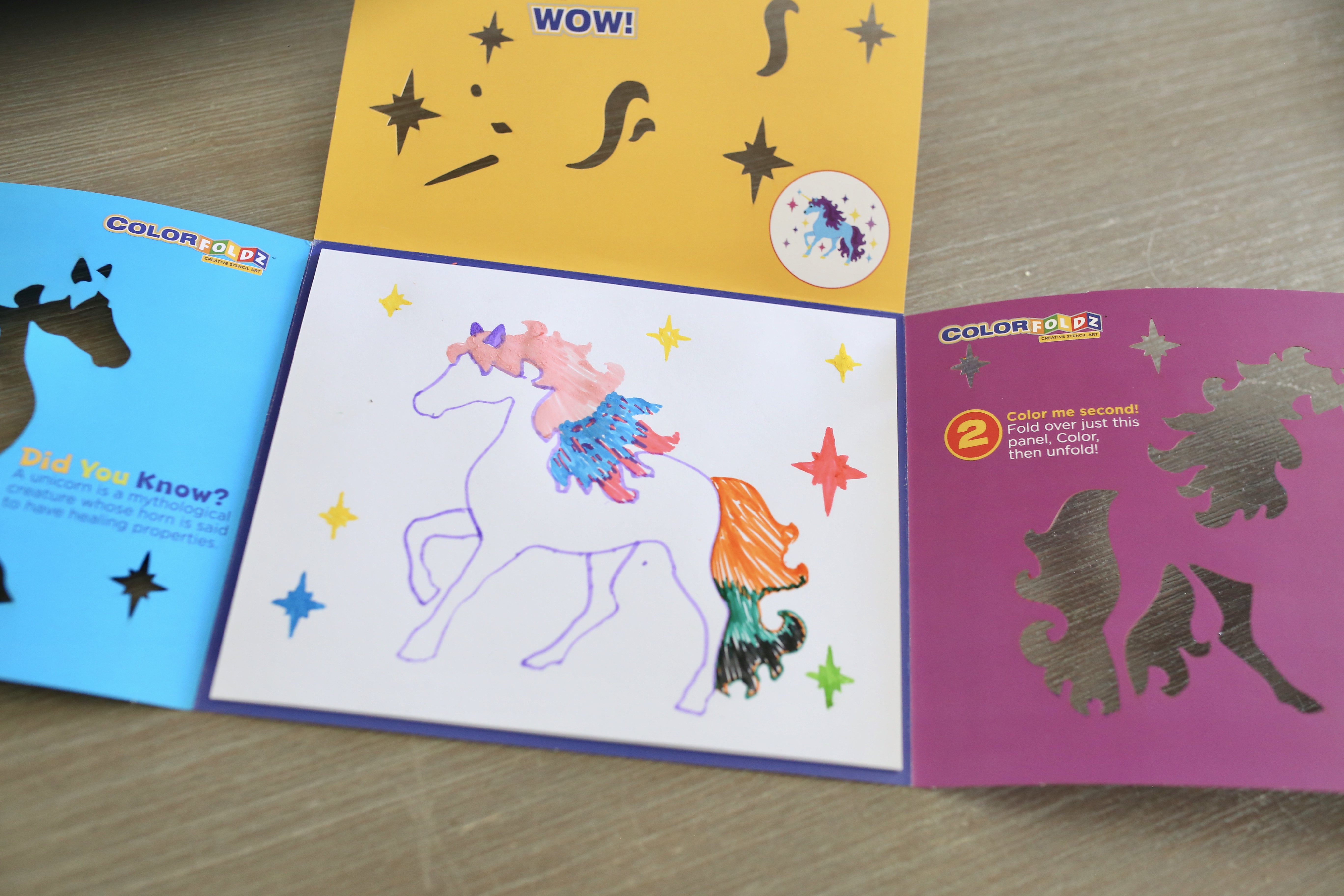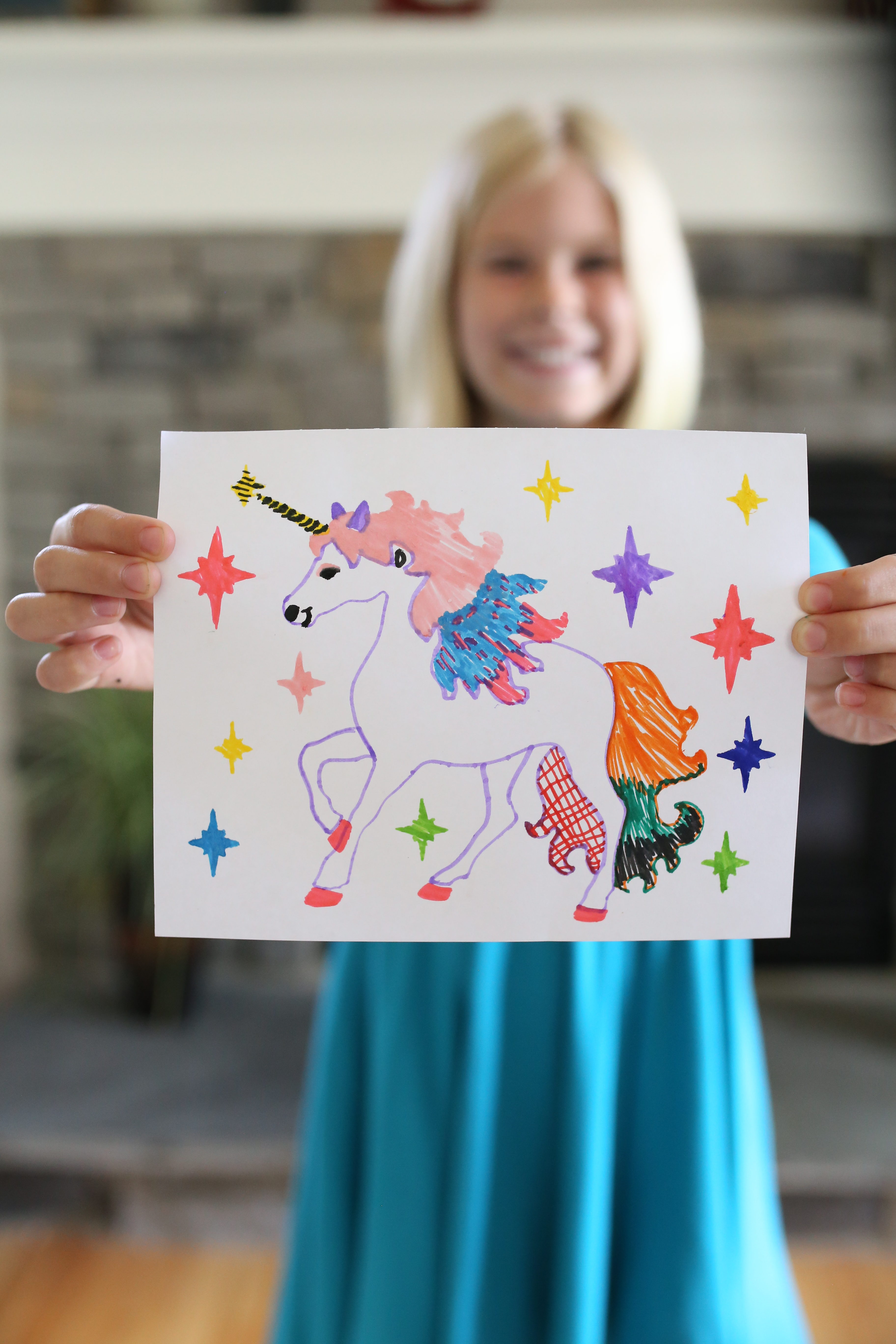 The 8-adult ones are SO awesome.  The elephant one came in a hexagonal shape with 5 stencil boards.  This took way longer to complete, but it was a fun project.  The areas are much smaller, so I can see why it is for older kids (and adults).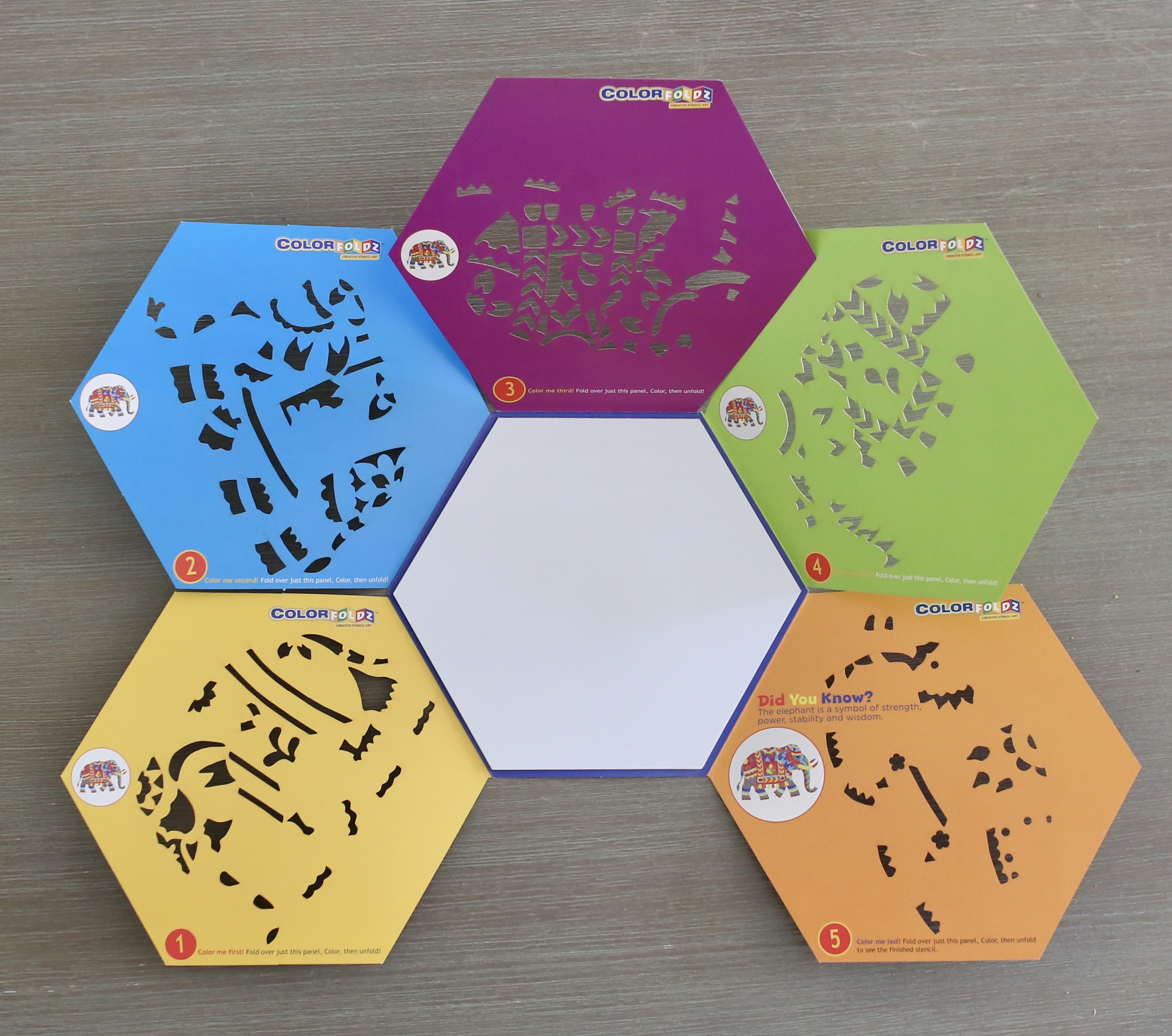 Look at how pretty the elephant turned out!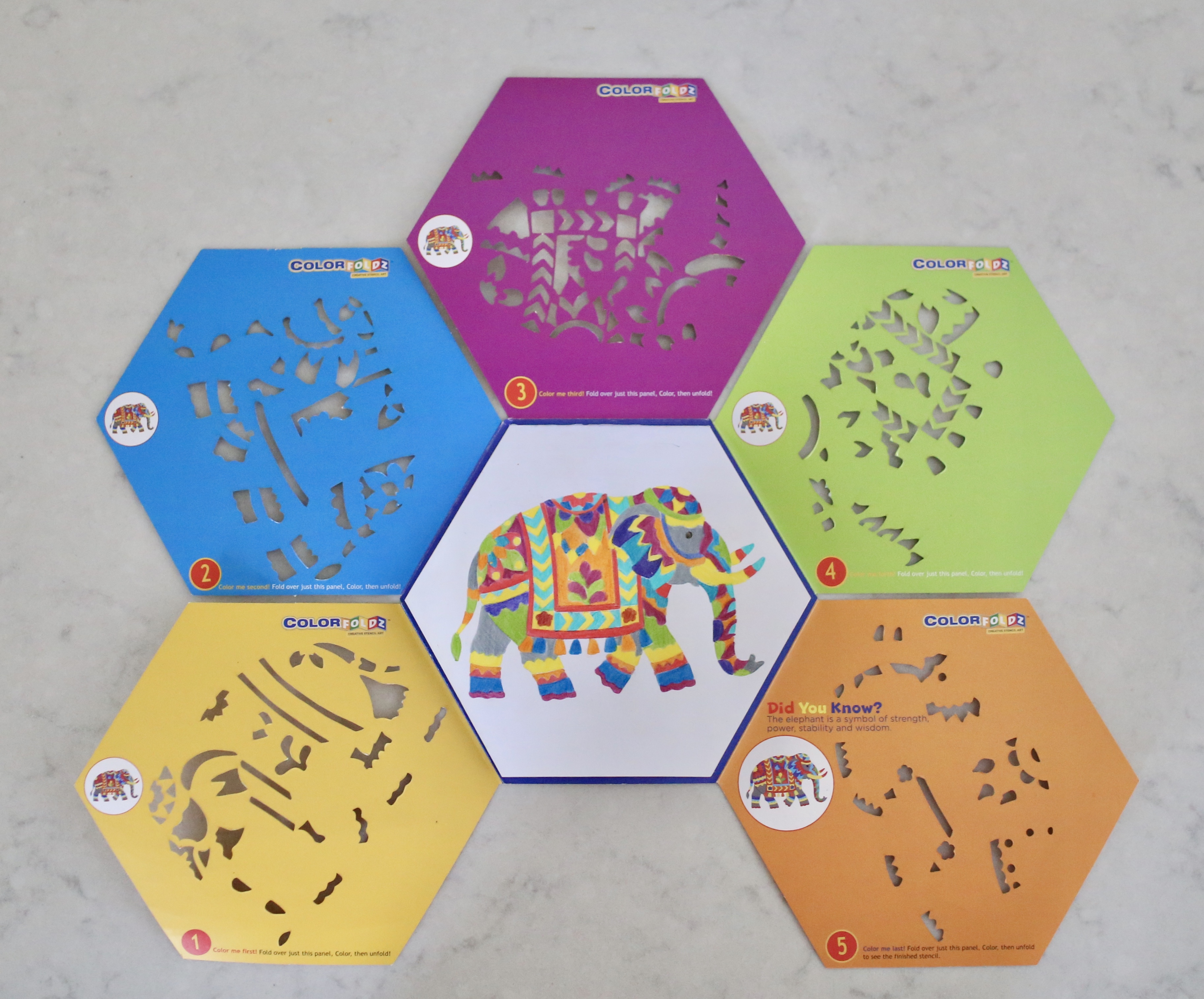 I chose to use colored pencils for this one, but I am sure markers would have been fine.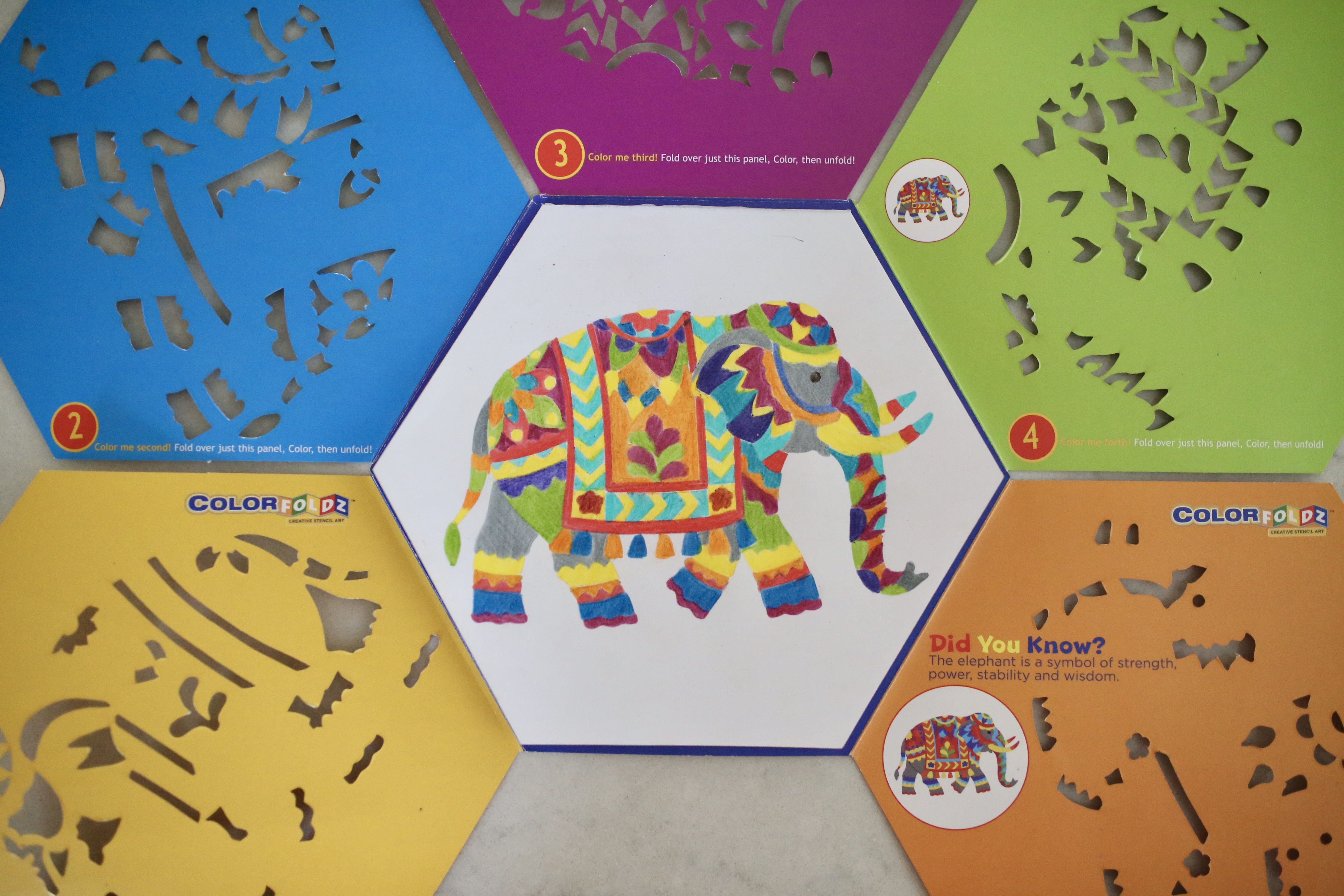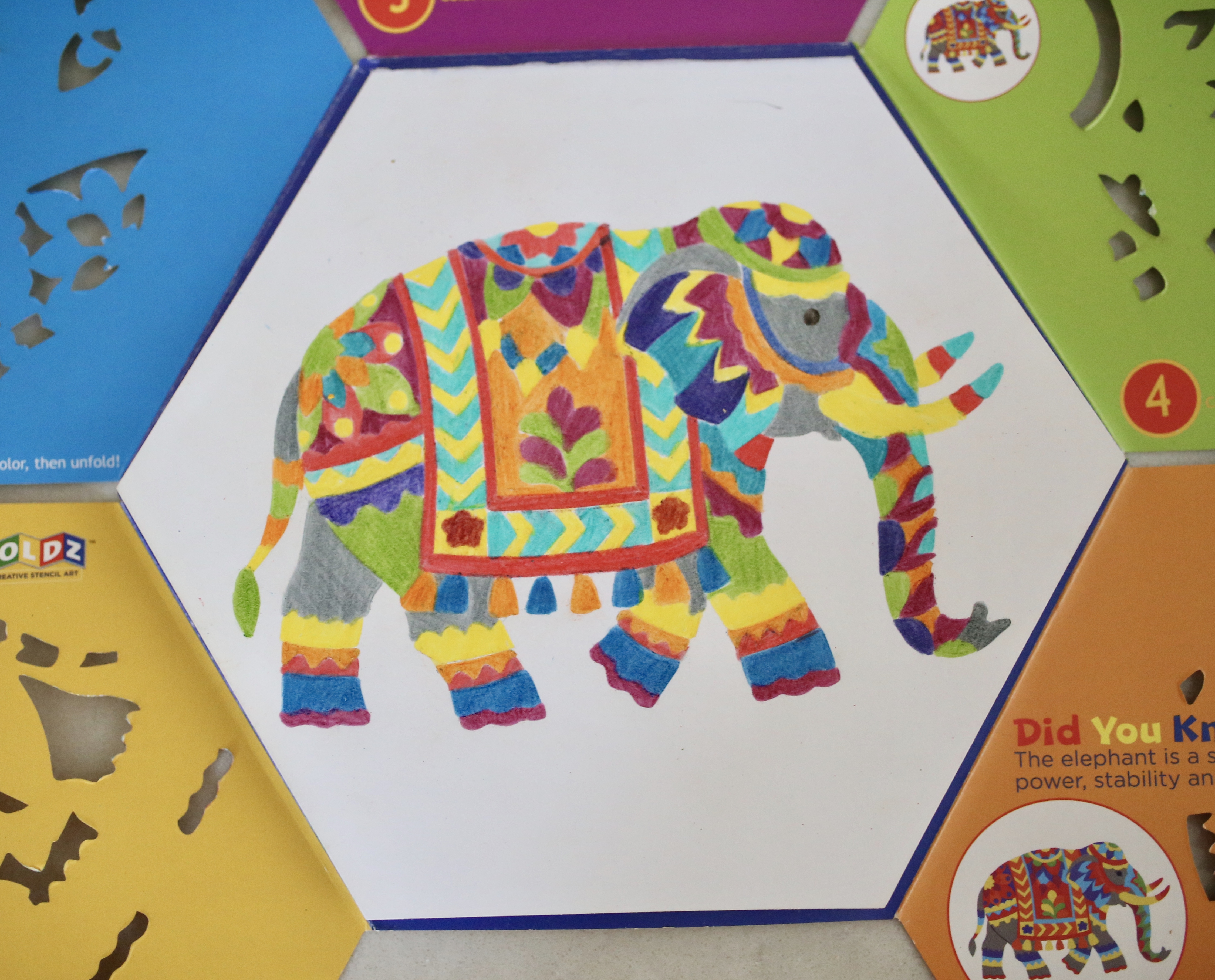 I will make this easy!  Head over to ColorFoldz and take a peek at what stencils you like and leave a comment below. While you are there, be sure to like their Facebook  and Instagram. We will randomly pick a winner to receive 2 ColorFoldz of your choice and a pack of markers!  Open until September 15th.

Hayley Crouse is a wife, mother and multifaceted designer. Her love of sewing, crafting, cooking and interior design infuses her daily life and naturally spills over into her online presence. She pushes the envelope of her creativity and hopes that others will be inspired to do the same. She currently authors the Welcome to the Mouse House Blog, is the pattern designer behind Mouse House Creations and is a collaborative designer with Willow & Co. Patterns.