This past summer, I had announced that I would be releasing a women's cardigan pattern, but it got pushed back….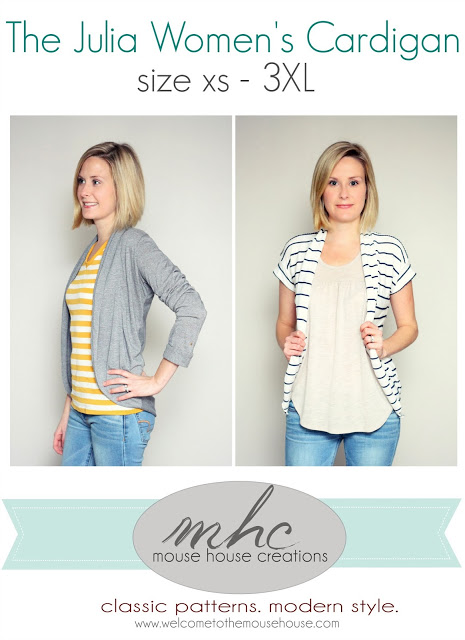 The Julia Cardigan is sized xs – 3XL… how awesome is that?
Here is the measurement chart: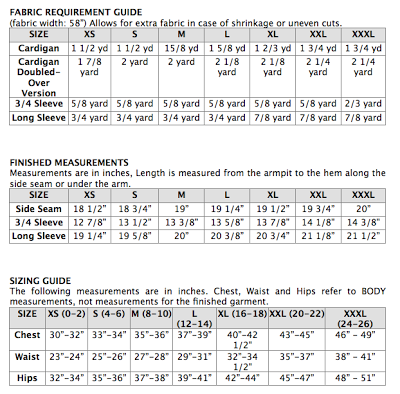 This is another versatile pattern, featuring long sleeves, 3/4 sleeves, and extended cap sleeves.  Depending on what fabric you choose, it could be casual or dressy for the workplace.  I have also included tips on how to customize the fit to your own body because we all like things a little bit differently, don't we?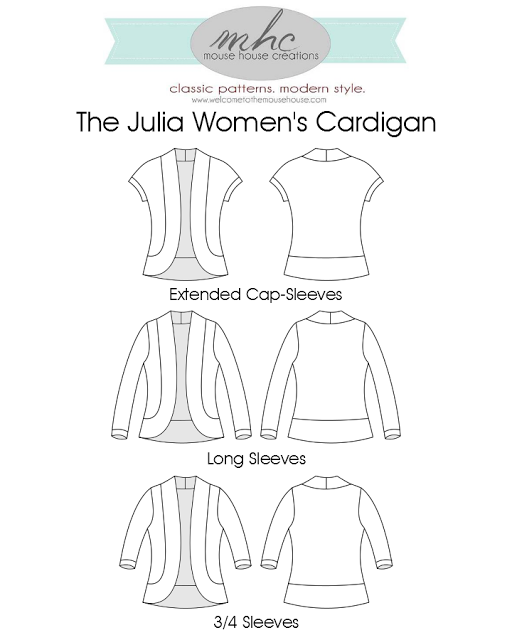 I wasn't able to fit all of my awesome testers into the collage, but seriously… I lucked out with another great group of women.   Thanks so much guys!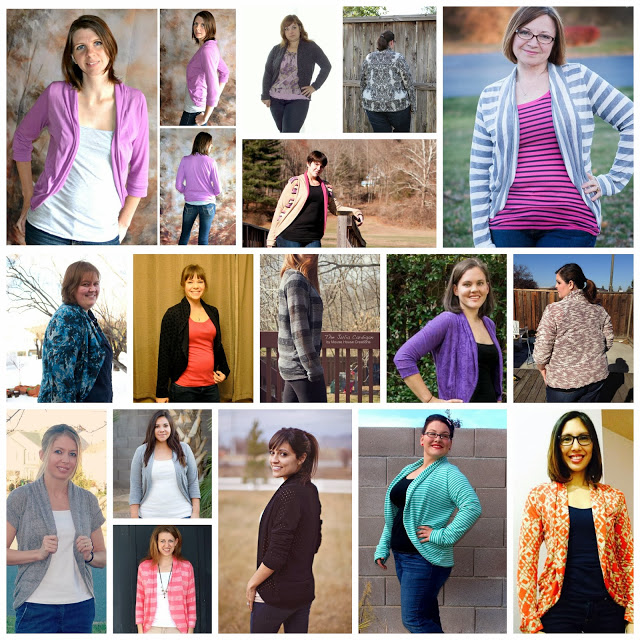 If you make a cardigan and you want to show me, please stop by my Facebook page.  Enjoy!

Hayley Crouse is a wife, mother and multifaceted designer. Her love of sewing, crafting, cooking and interior design infuses her daily life and naturally spills over into her online presence. She pushes the envelope of her creativity and hopes that others will be inspired to do the same. She currently authors the Welcome to the Mouse House Blog, is the pattern designer behind Mouse House Creations and is a collaborative designer with Willow & Co. Patterns.