I am so excited to be a part of the Louisa Dress pattern tour!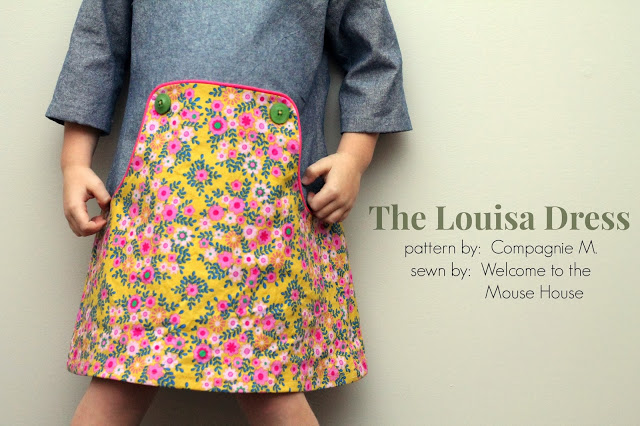 The Louisa Dress was just released and can be purchased HERE. The pattern is sized 1 year up to 10 year, so I will get tons of use out of it!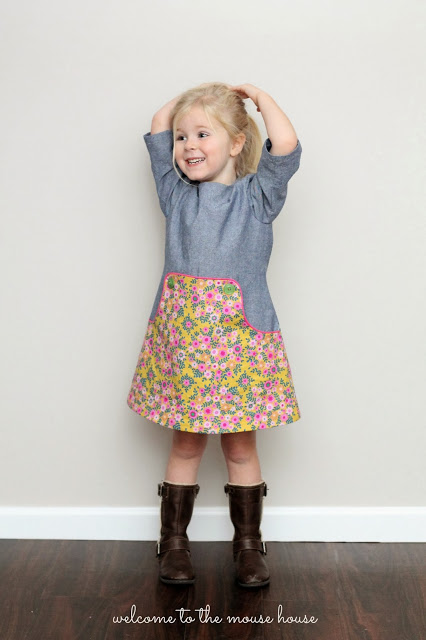 Marte is generously offering 10% off the Louisa Dress pattern with the code Louisa10off. (discount ends December 7th).
You can also purchase the Louisa and the Mara Blouse together for only 12 euro (not sure what that works out to in American dollars;).
This dress is perfect for Ainsley because of the extra large pocket front. It will certainly keep her busy hands occupied.
The 3/4 length sleeves are perfect for this time of year!
Next time I make this dress, I might try sleeveless and layer it with a long sleeve tee. I think that would also be super cute.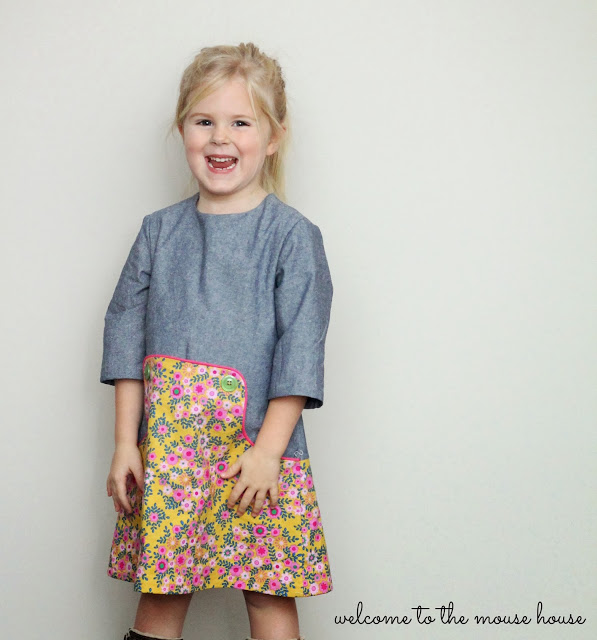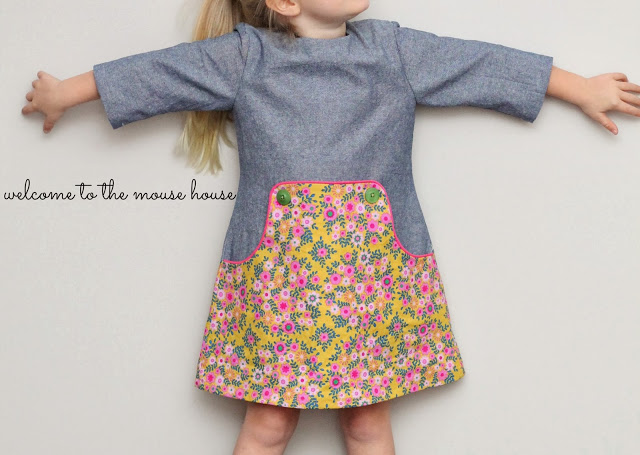 The back is done with an invisible zipper and I LOVE how professional it looks, don't you?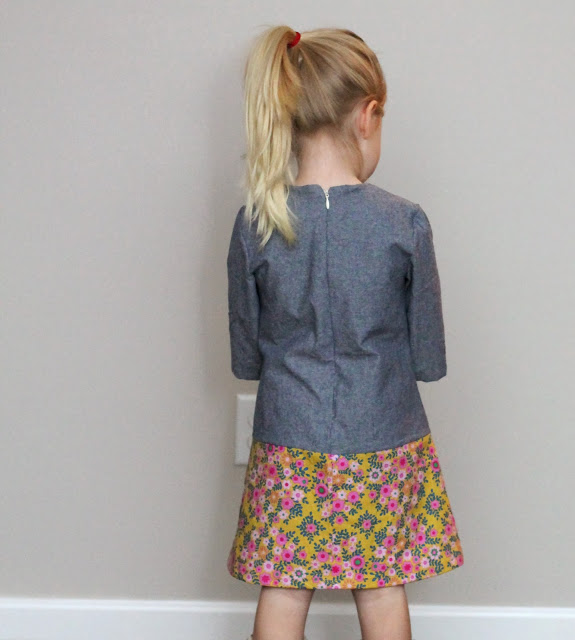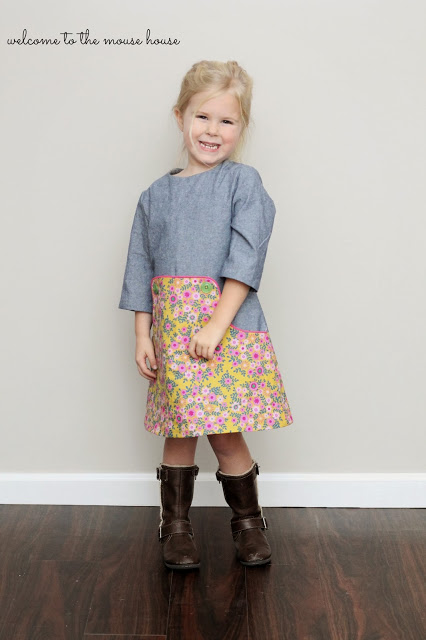 During the photoshoot, Ainsley started talking about her "unicorn friend", and I asked her how big this unicorn was.
She said "Oh, about this tall."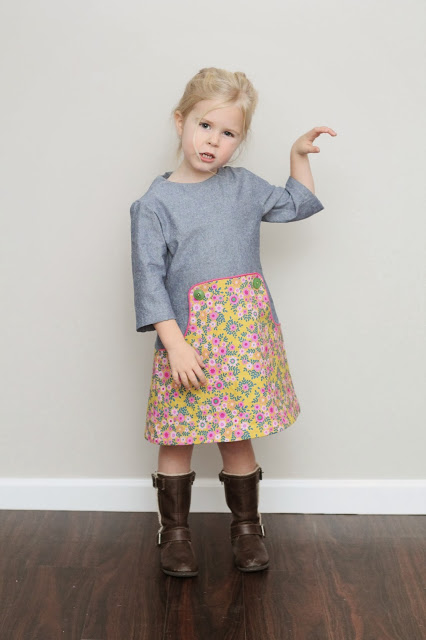 Then, I told her that I used to have a unicorn friend when I was 4 years old, but mine was as big as the house!
Thanks SO much for having me Marte! This dress is just absolutely adorable and I can't wait to make more.
Enter below to win a copy of your very own!

Hayley Crouse is a wife, mother and multifaceted designer. Her love of sewing, crafting, cooking and interior design infuses her daily life and naturally spills over into her online presence. She pushes the envelope of her creativity and hopes that others will be inspired to do the same. She currently authors the Welcome to the Mouse House Blog, is the pattern designer behind Mouse House Creations and is a collaborative designer with Willow & Co. Patterns.