Have you ever come across a pattern shop that just makes you smile and you want to find the time to make each and every pattern available? That is exactly how I felt when I stumbled across the Gingercake Sewing pattern shop last year. So, when Virginia, the lovely lady behind the Gingercake's creations, contacted me and asked me to be a part of her Holiday Gifts Sewing Series, I was so excited!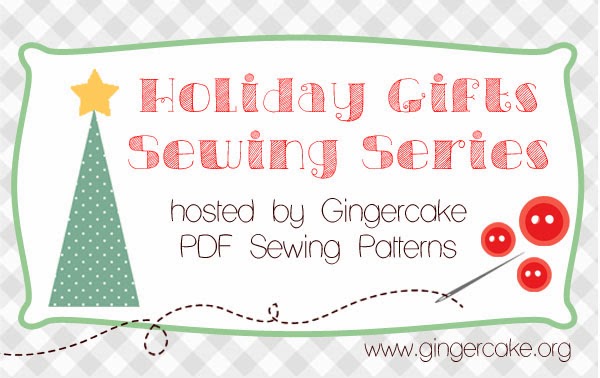 Enter the giveaway below for your chance to win a copy of the pattern too!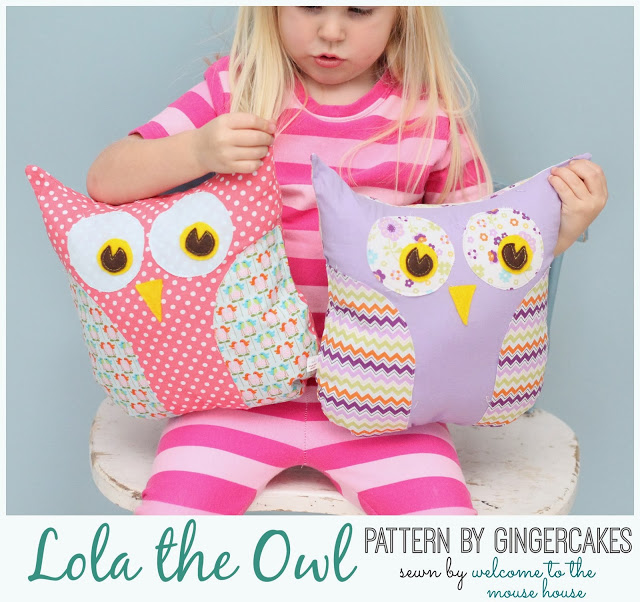 Virginia does such a beautiful job with her patterns from beginning to end. There are clear, concise photographs, detailed instructions and lots of options (who doesn't love options, right??)
As you can see, Lola the Owl is a really good size and Ainsley has already been using it as a small pillow.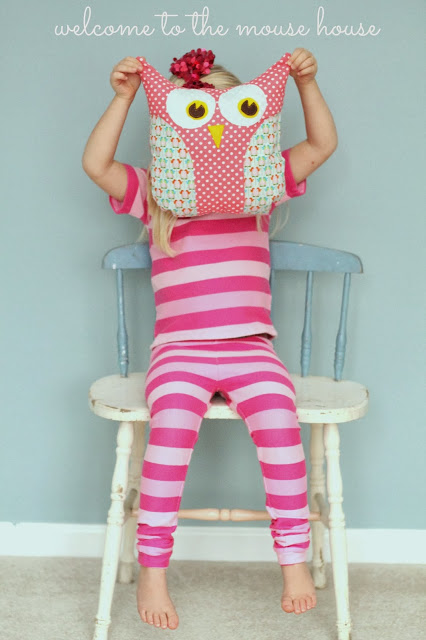 Ainsley even asked me to make an extra one for her friend and of course, I said yes because not only are they super cute, they are SO simple and easy to make. Until we gift it, the two owls are quite content with each other.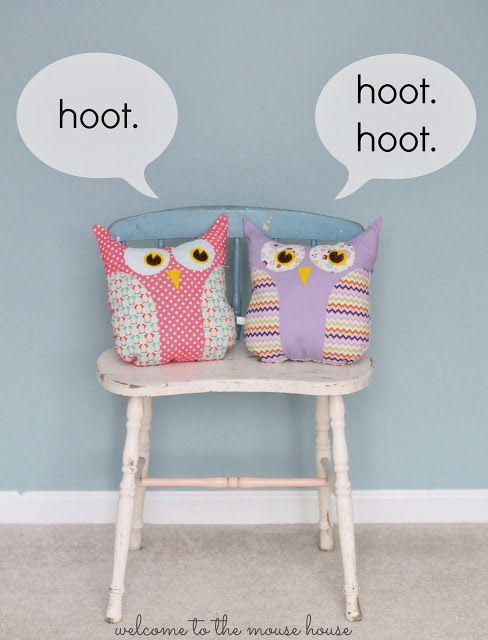 The pattern calls for a small pocket on the back side of the owl, and I was thinking that it might make for a really awesome tooth fairy pillow when the time comes…
How adorable are these owls?
One of the greatest things about the Lola the Owl pattern is that Virginia even shows you how to turn it into an owl bag. Unfortunately, I didn't have time for that this week, but it is definitely on my to-do list. Ainsley loves bags!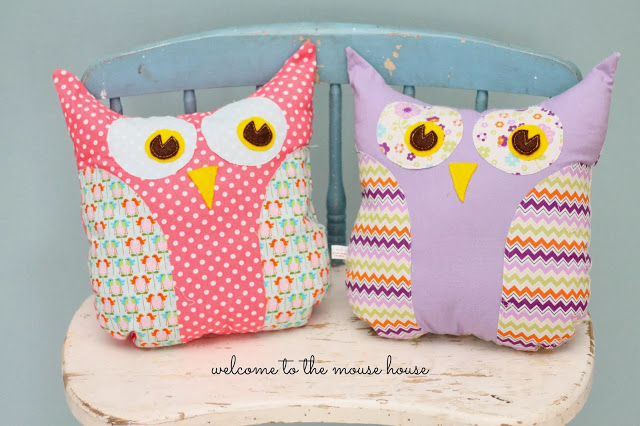 Thank you so much Virginia! I had a blast making my Lola and I will definitely be making more of your patterns. Please check out her blog to see some of the other lovely creations that have been shared during her Holiday Gift Series.
I just have to share this photo I managed to get of Ainsley "reading" to her new friend. She didn't know I was still in the room and it just made my heart so happy to see this.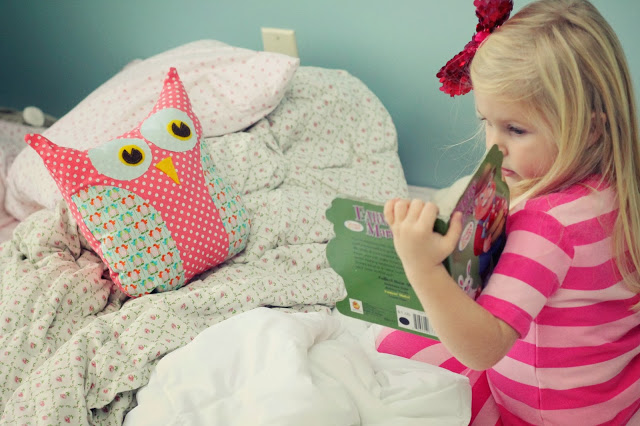 Now is your chance to win this adorable pattern… trust me, you need this owl in your life 🙂

Hayley Crouse is a wife, mother and multifaceted designer. Her love of sewing, crafting, cooking and interior design infuses her daily life and naturally spills over into her online presence. She pushes the envelope of her creativity and hopes that others will be inspired to do the same. She currently authors the Welcome to the Mouse House Blog, is the pattern designer behind Mouse House Creations and is a collaborative designer with Willow & Co. Patterns.