So excited for my latest pattern, and the fact that it is the first that can be used for boys, is extra cool!  The Dress Up Hoodie can be found in my shop at a discounted rate of $8.50 until Halloween (regular price will be $10.50).  It is a quick sew, so you still have time to use this for cozy costumes, or just for fun, every day wear.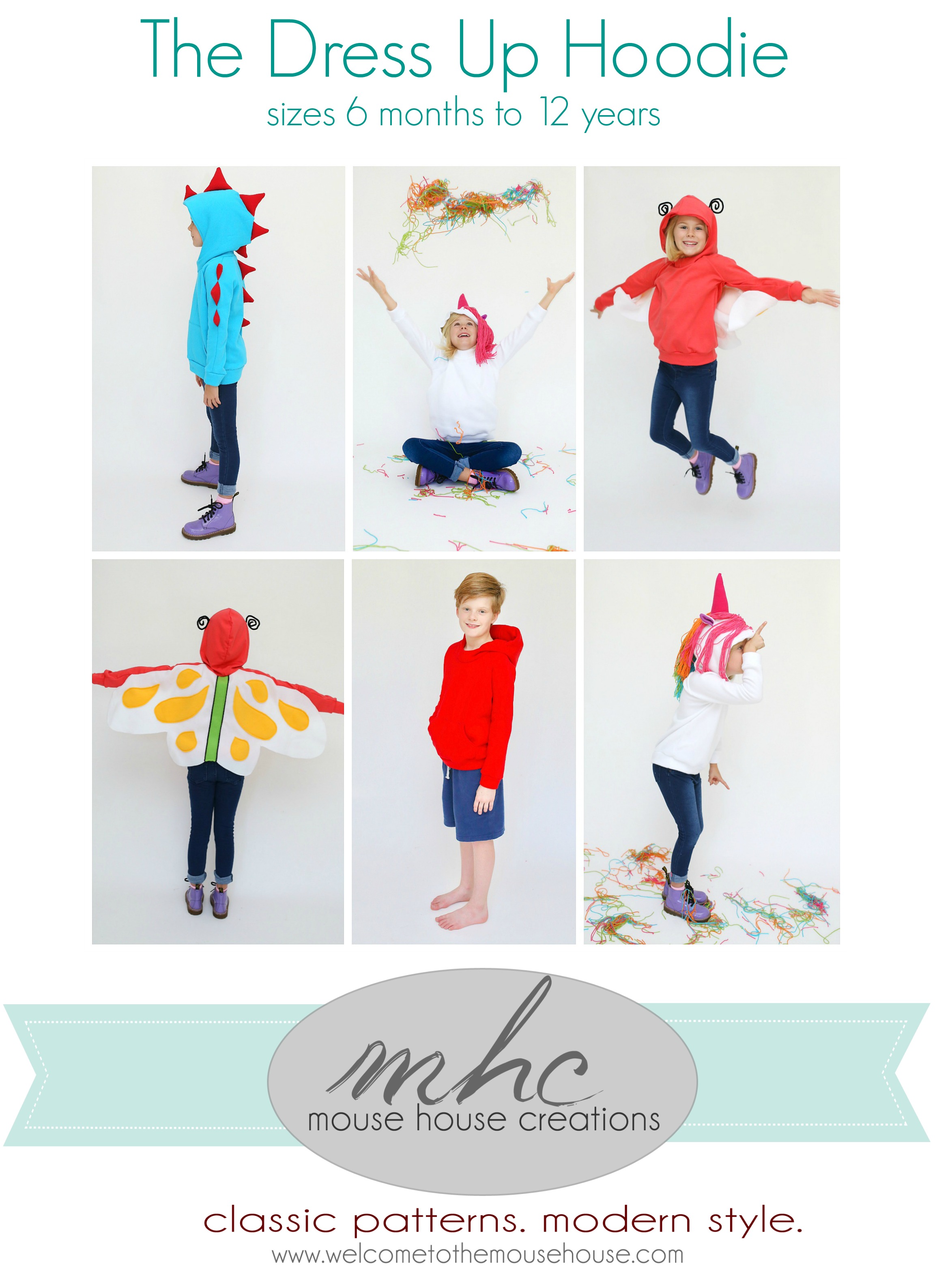 The Dress Up Hoodie starts out with a basic raglan hoodie pattern (which Ethan LOVES because he is suddenly too cool for dress up hoodies).  The basic hoodie goes together so fast!  Then, using the accessories, create tons of new creatures like a bat with a cape, a dinosaur with spikes, a shark with teeth, and a unicorn with a rainbow mane.  The pattern includes all of the pattern piees to make the creatures below.
Be sure to tag me on instagram or facebook,  if you make one!  I love to see the creations.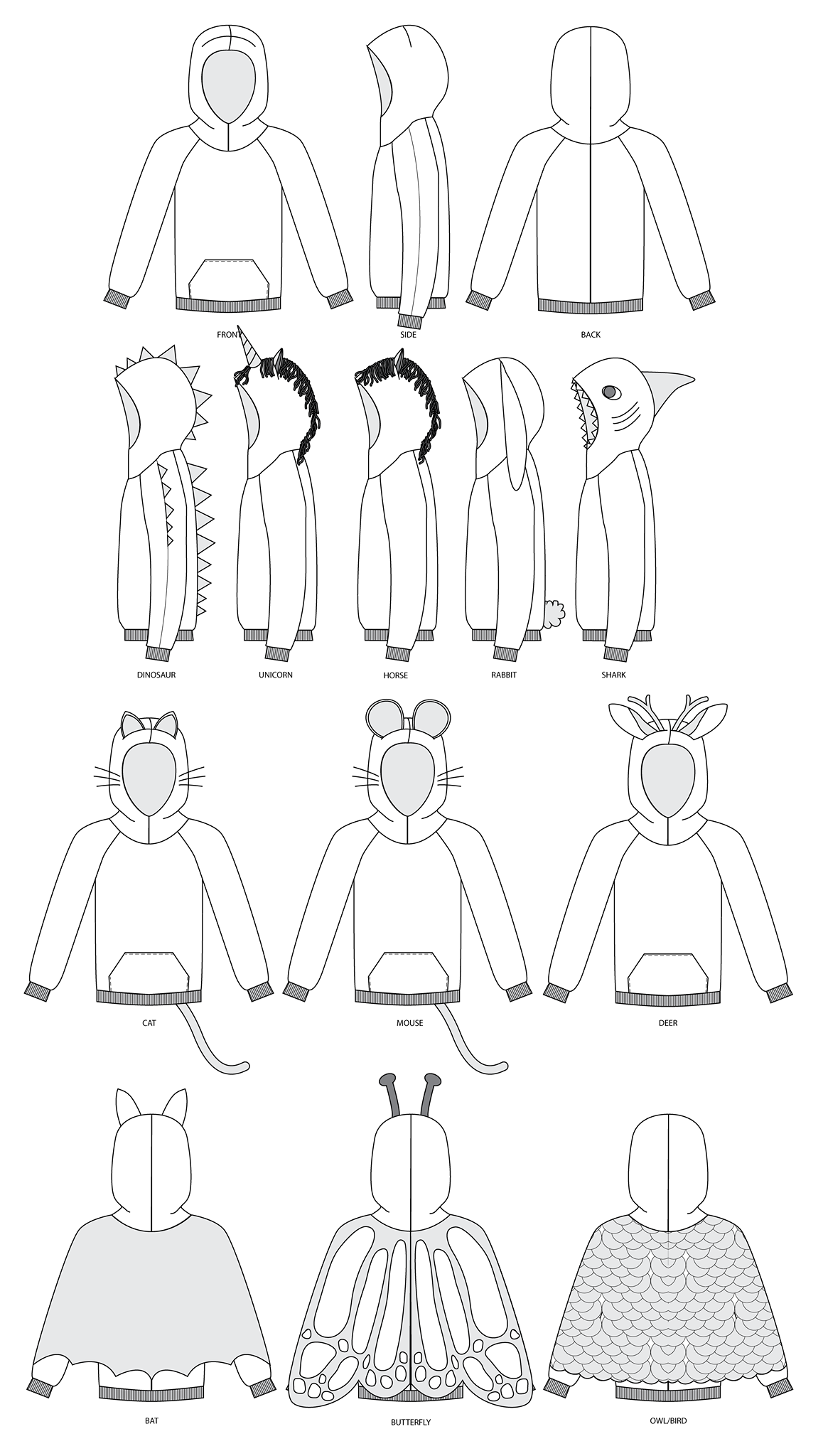 Ethan modeling his favorite new, cozy basic hoodie.  I can't wait to make more of these for both kids.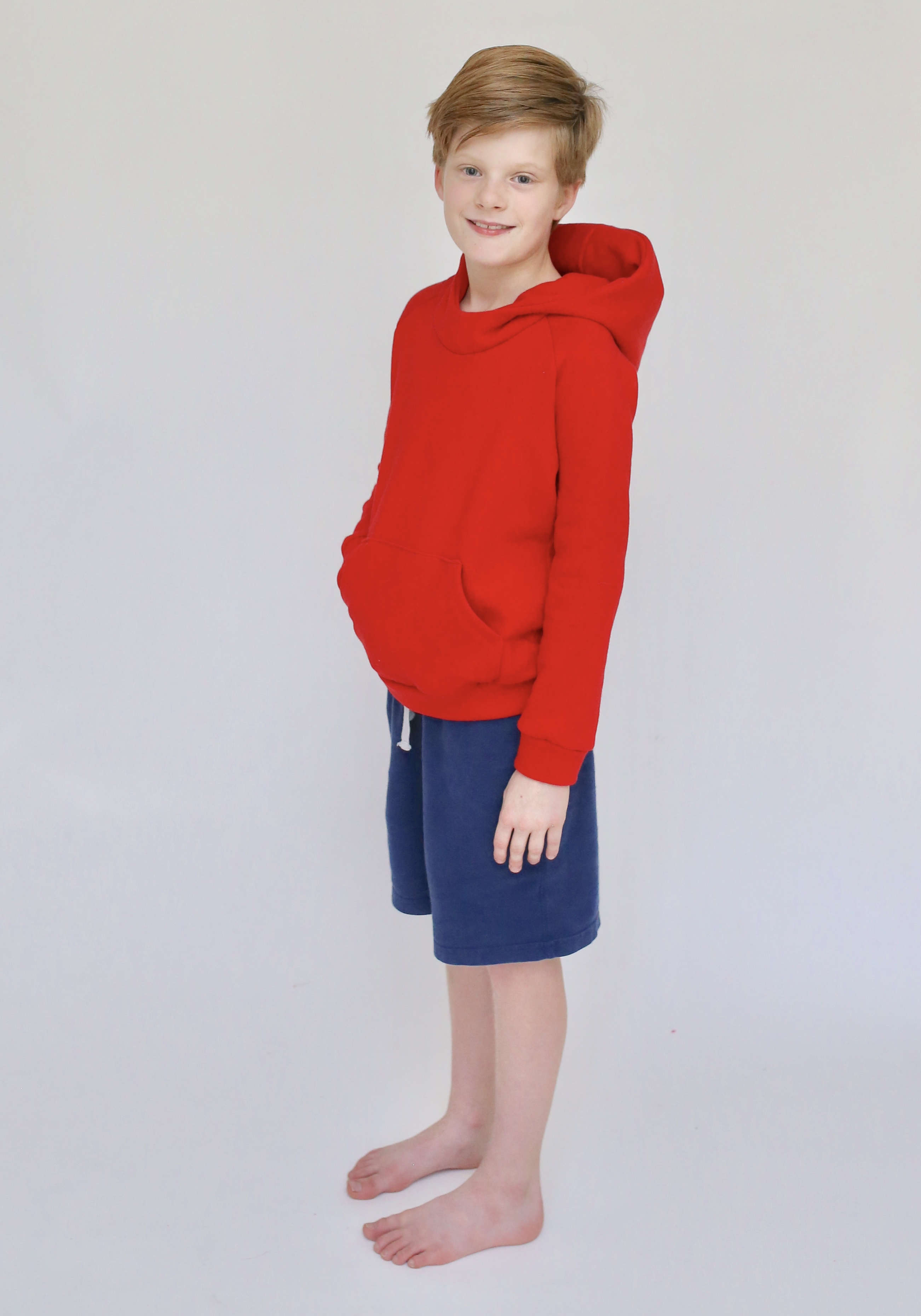 Of course, Ainsley wanted the animals, lots of them. So, I made her the unicorn.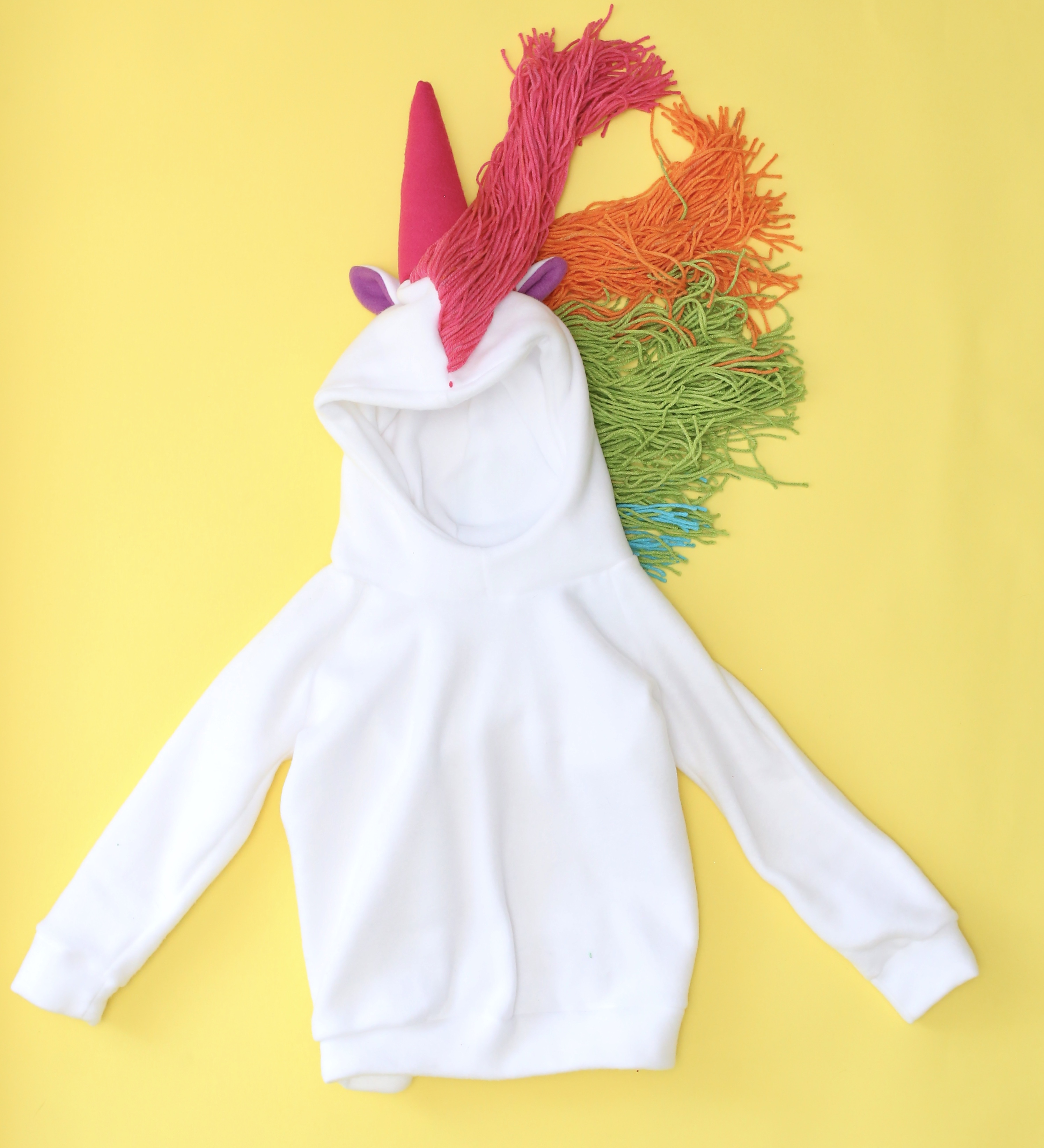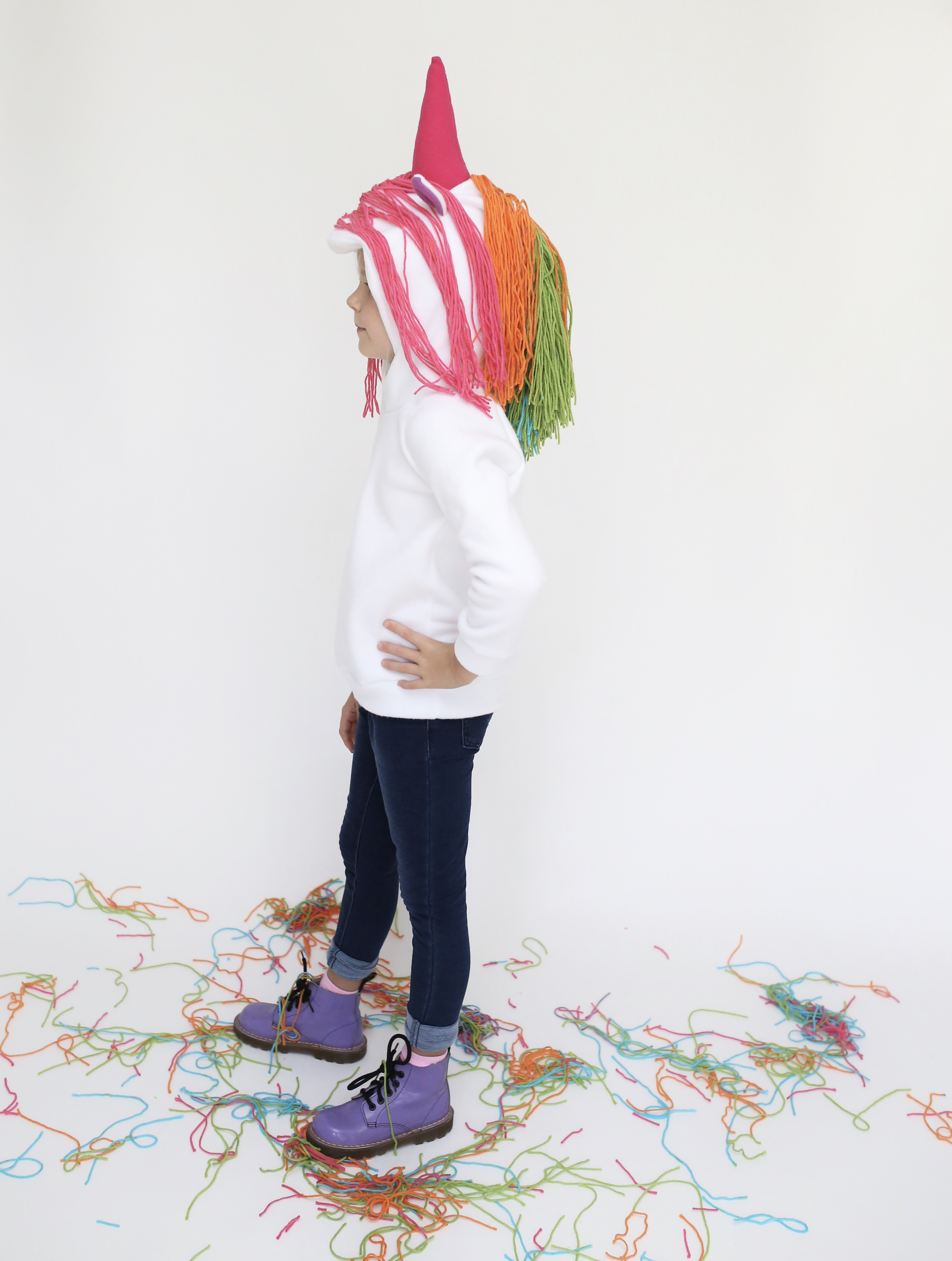 I also made her the dinosaur with the optional front pocket.  See my post HERE from years ago when I made both kids dino hoodies.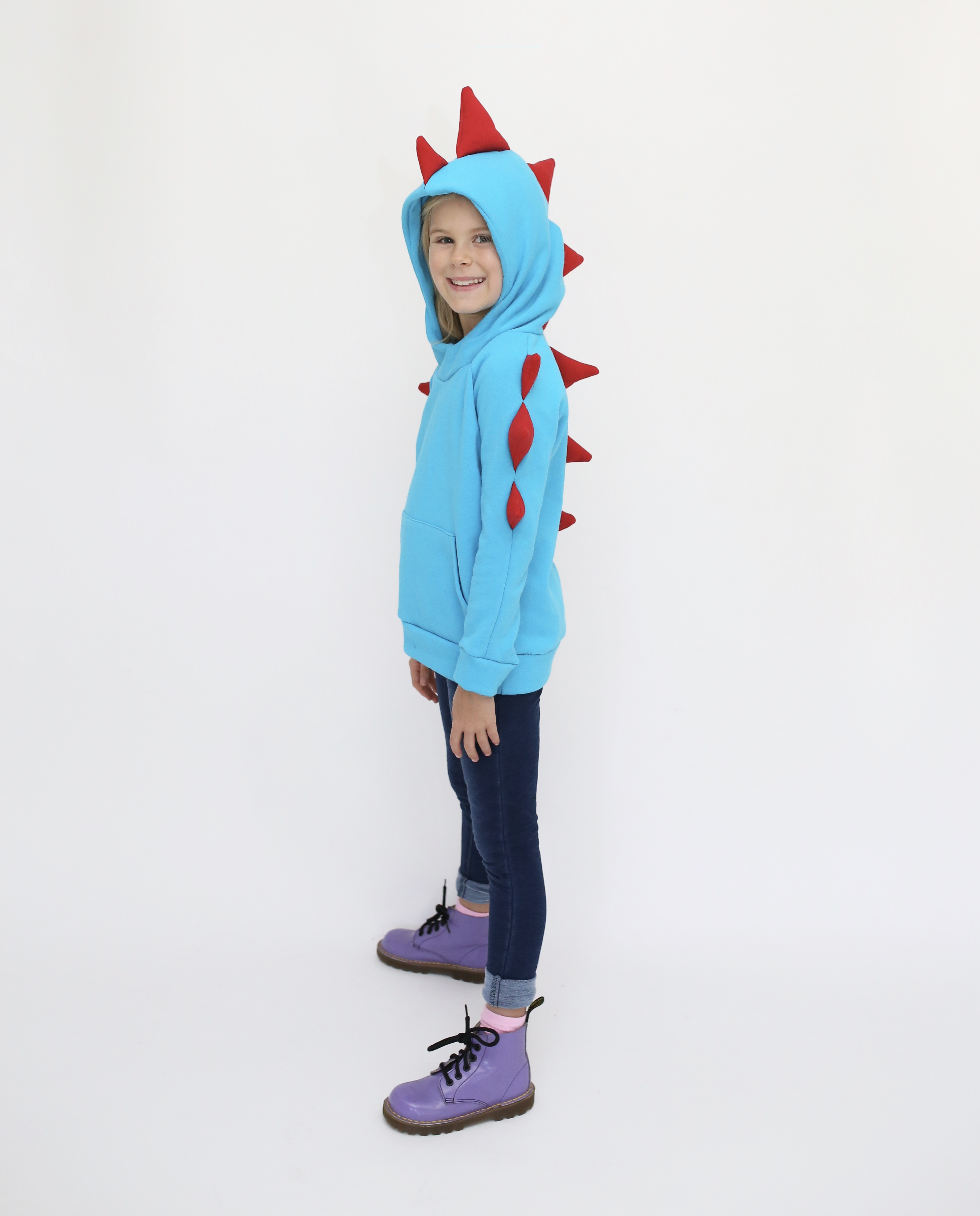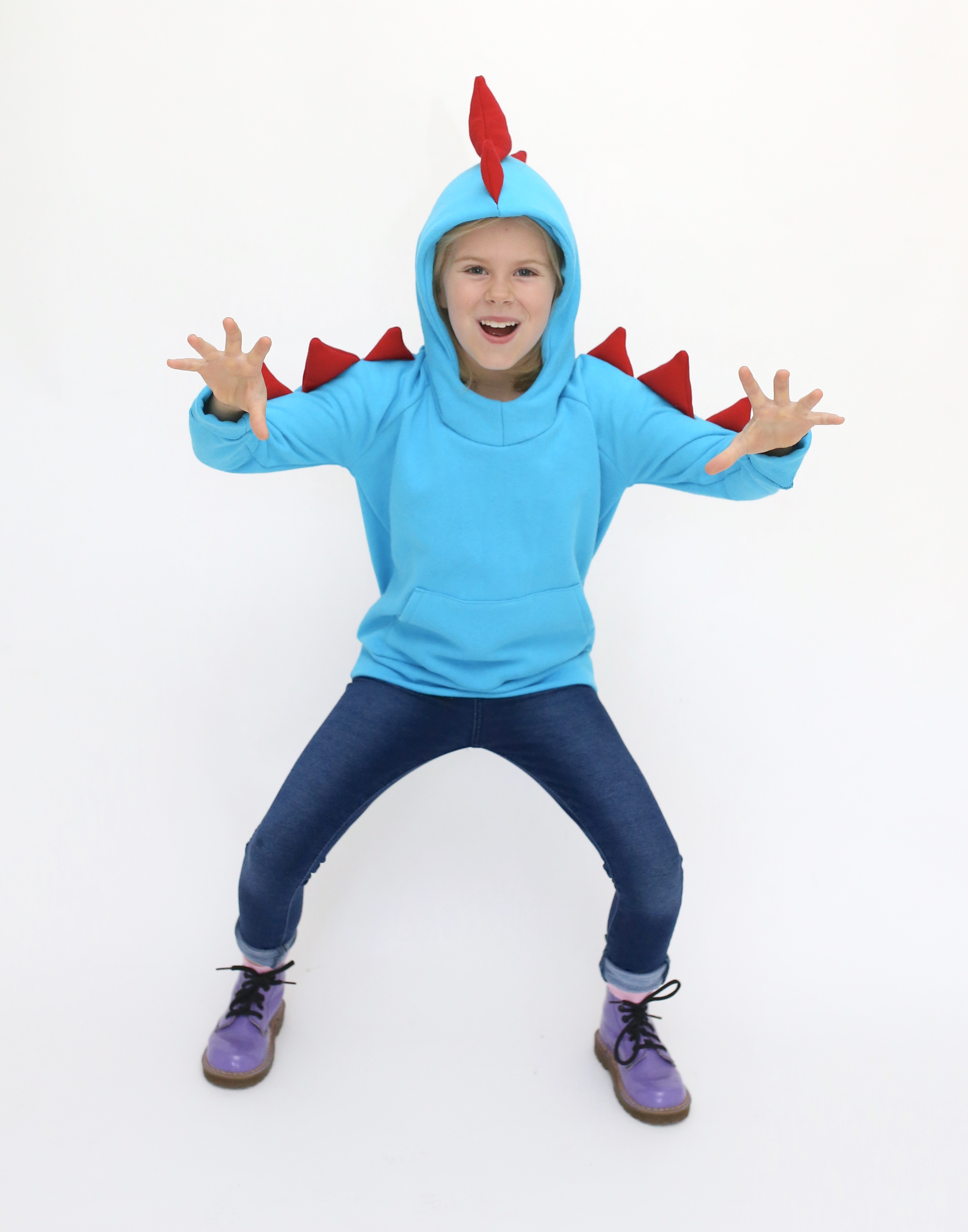 And finally, I made her a butterfly.  The butterfly embellishments are not part of the pattern, so the user can be as creative as they want.  Check out some of the tester photos at the end!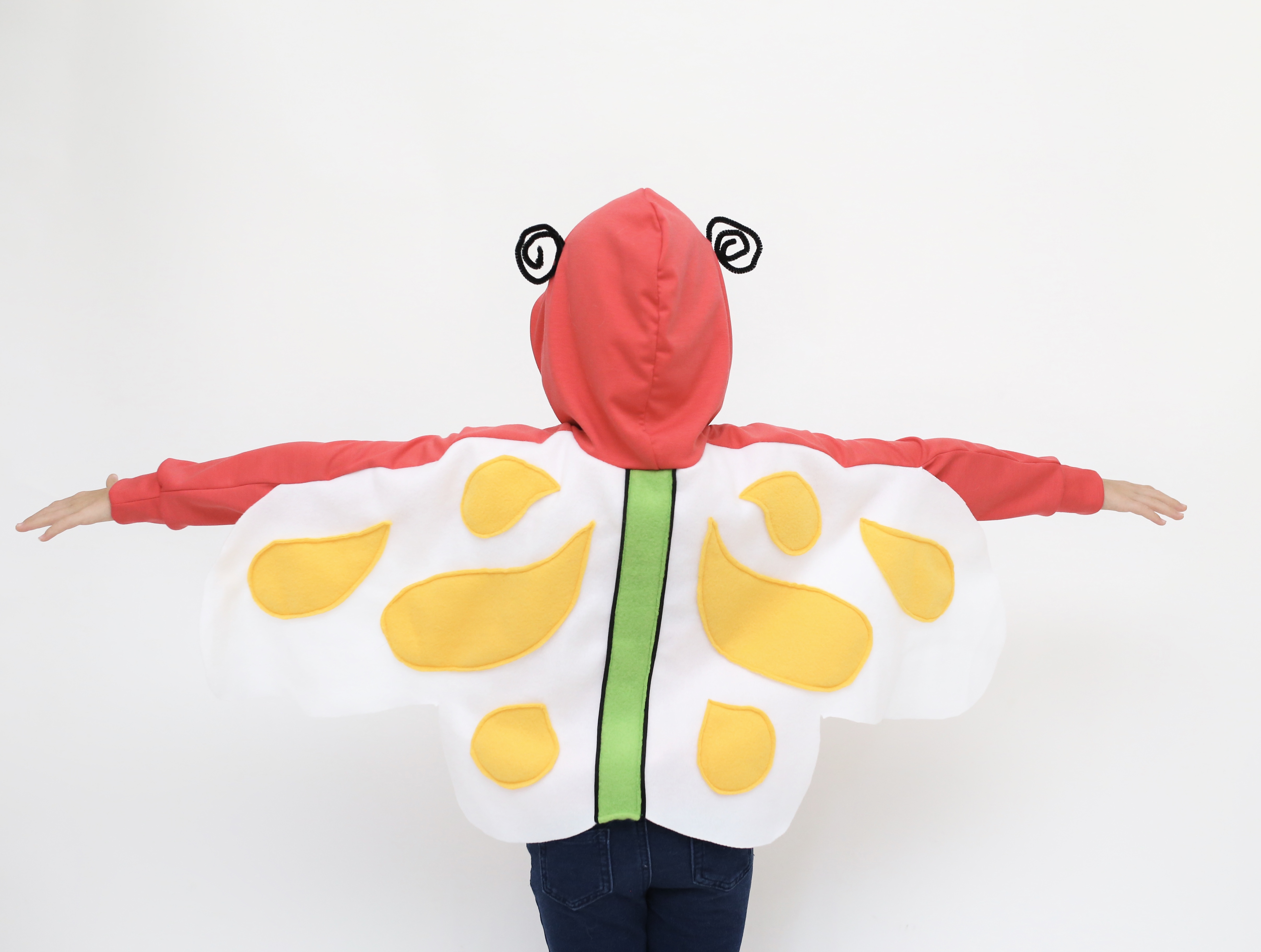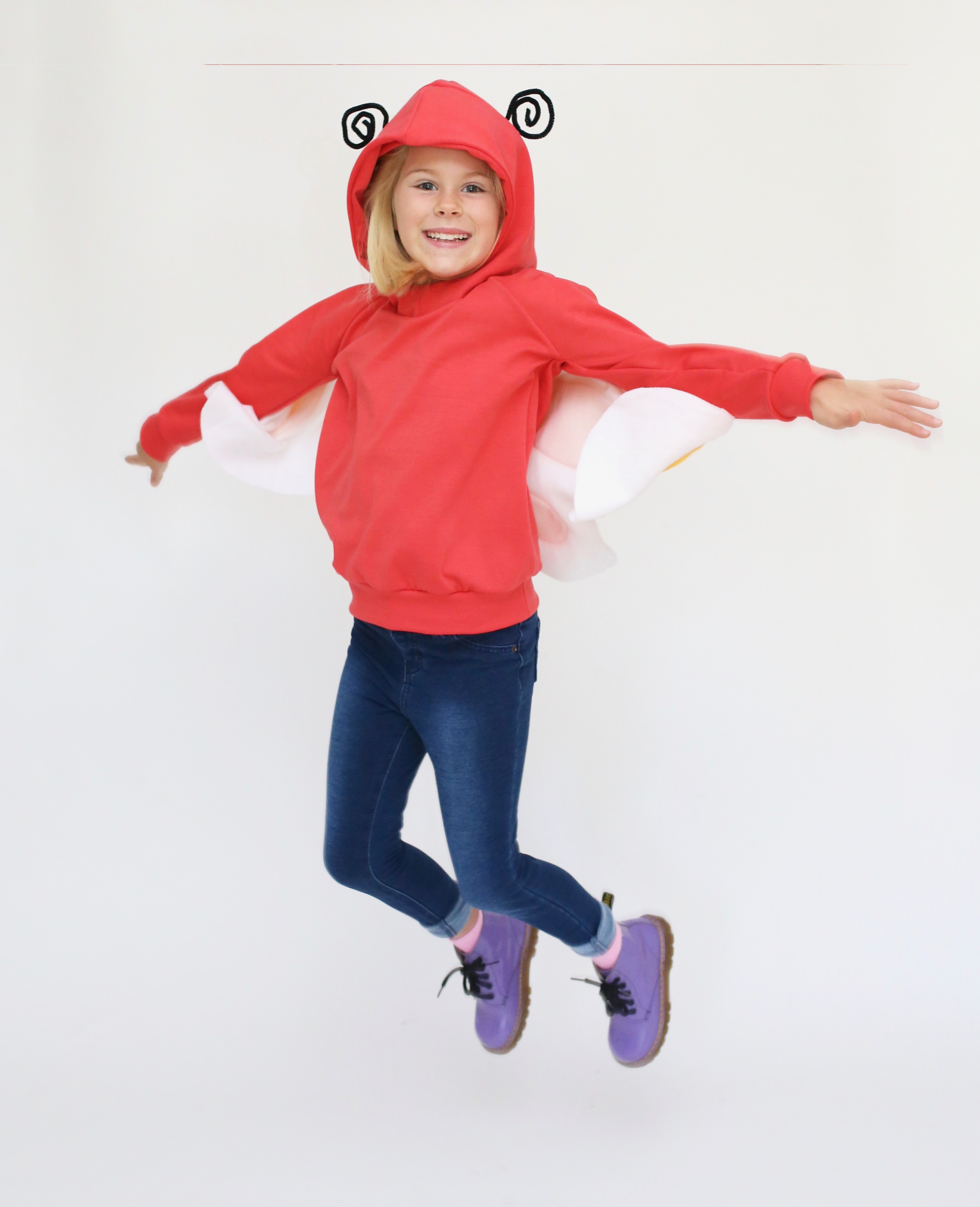 Huge thank yous go out to Handmade Boy, Kneesocks and Goldilocks, and Sprouting Jube Jube for helping me behind the scenes things and photos!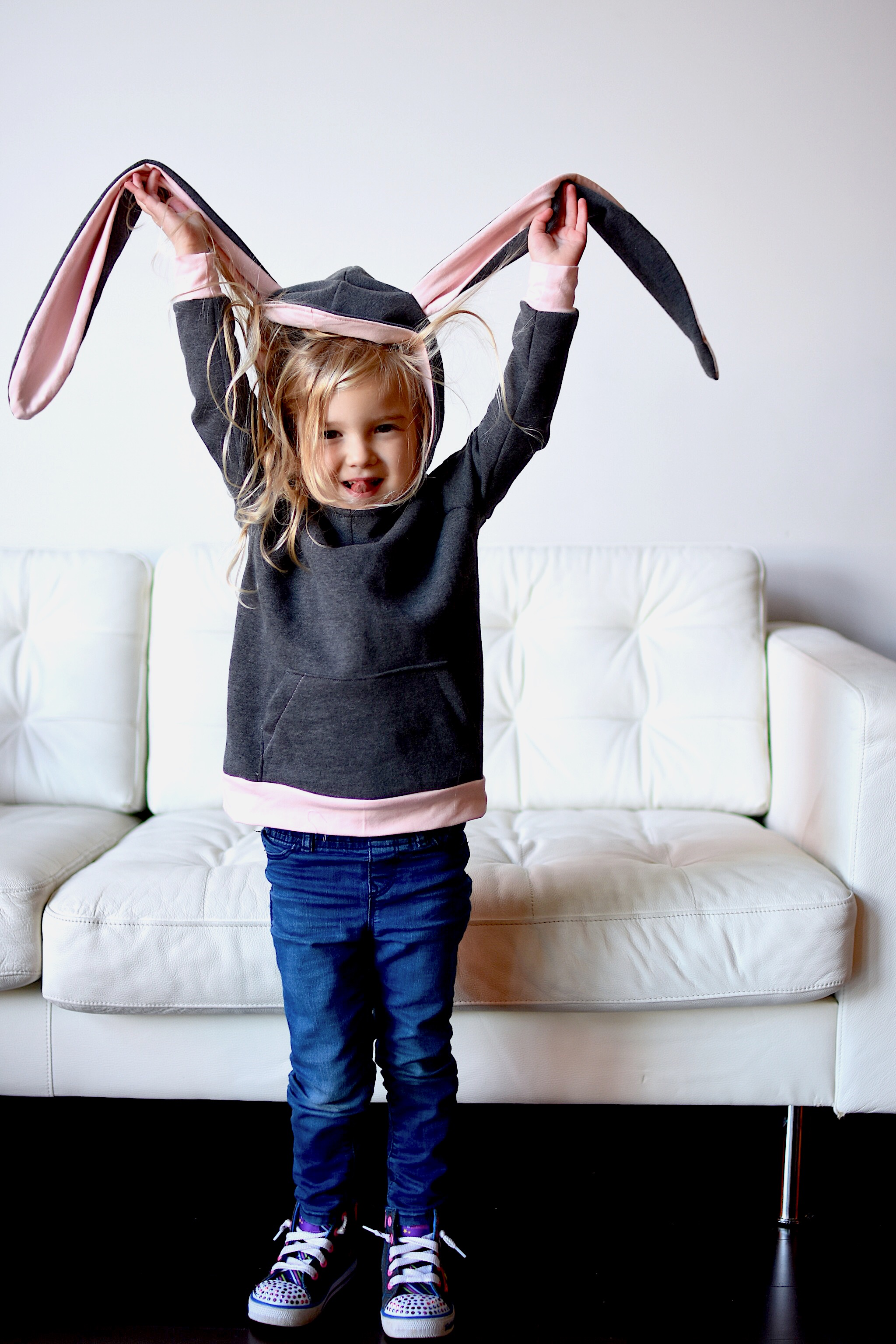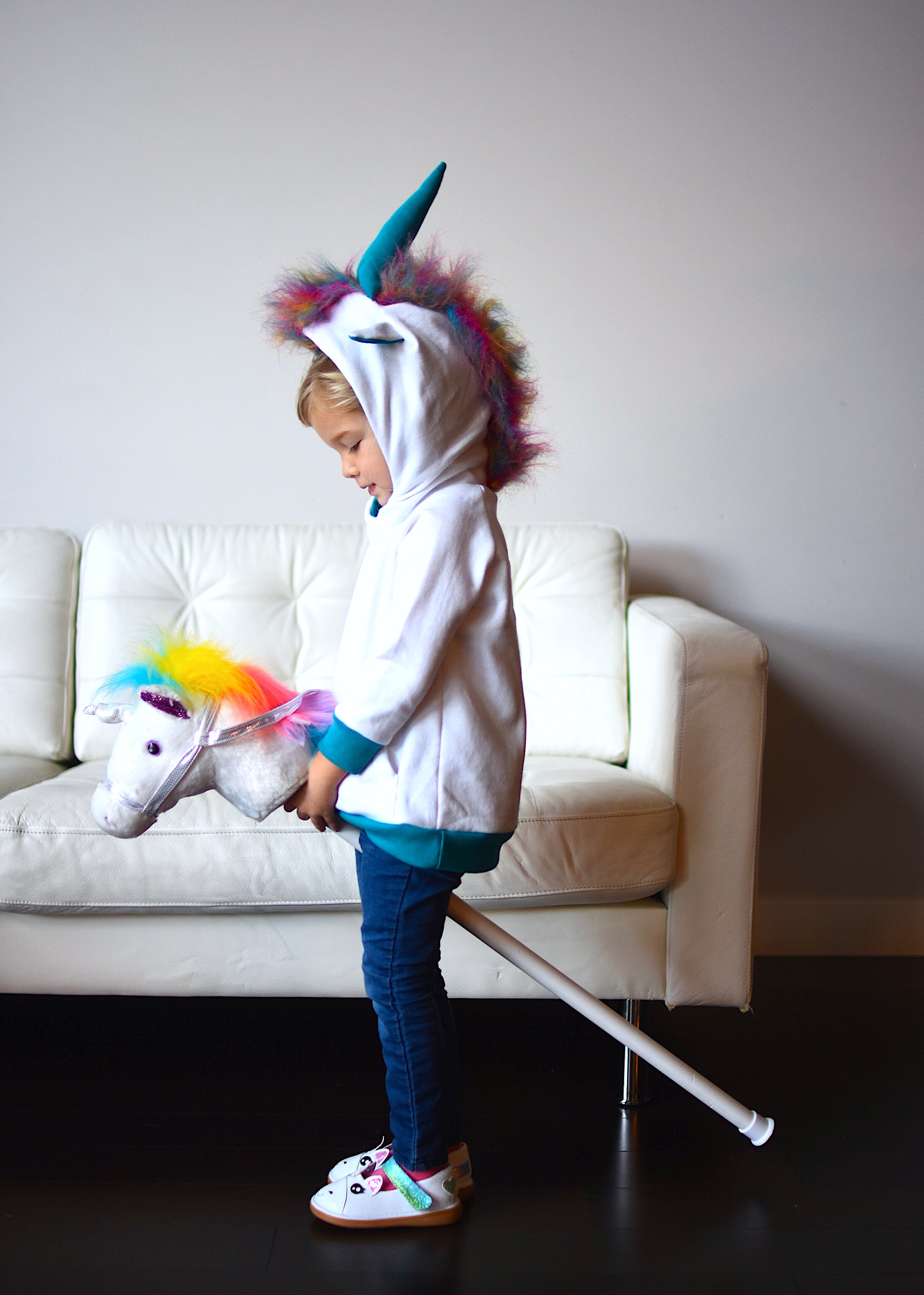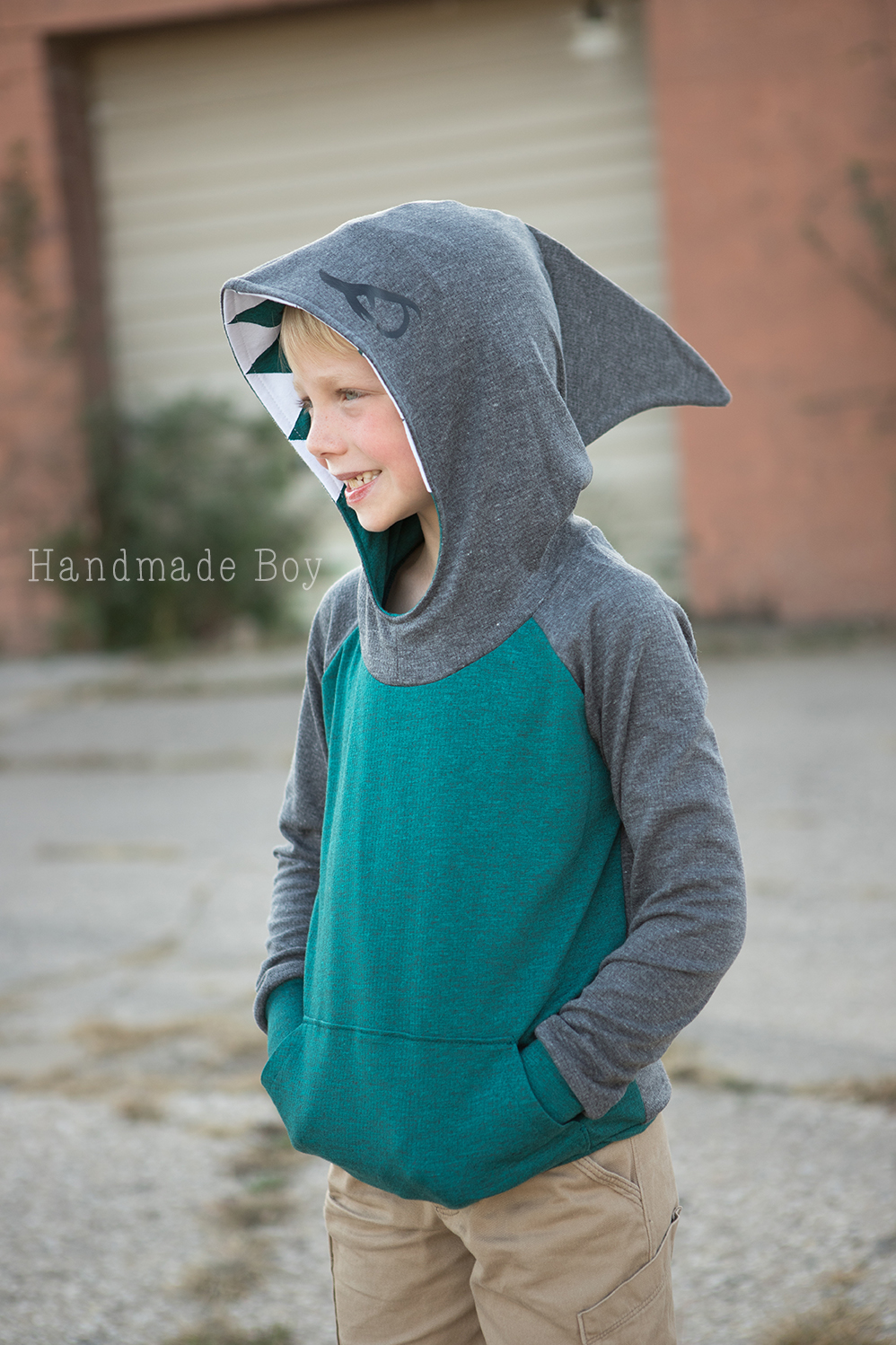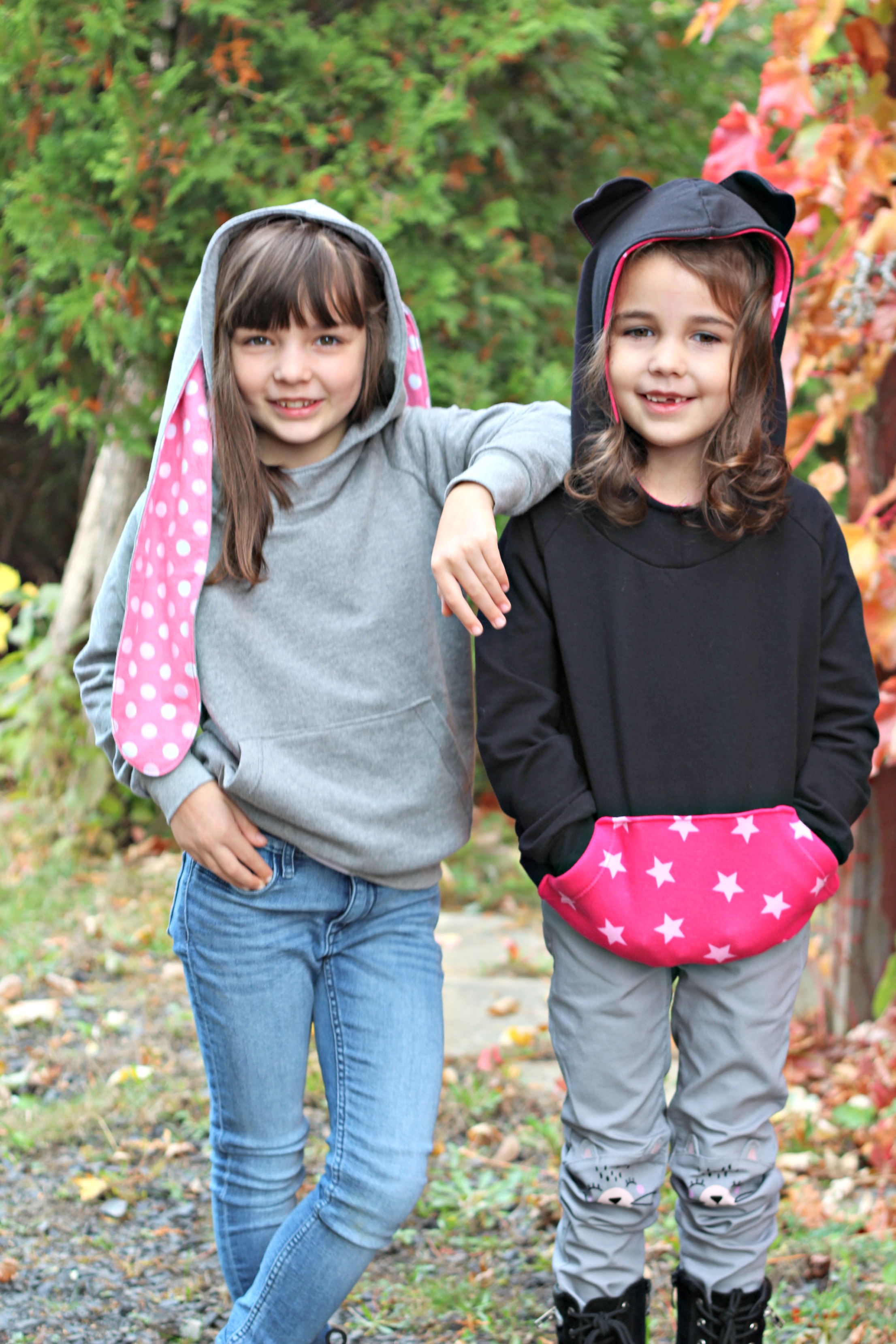 Thank you to all of the awesome (as always) testers that helped not only show me fit issues, but also came up with great ideas on how to make the tutorial as clear as possible.  Thank you, guys!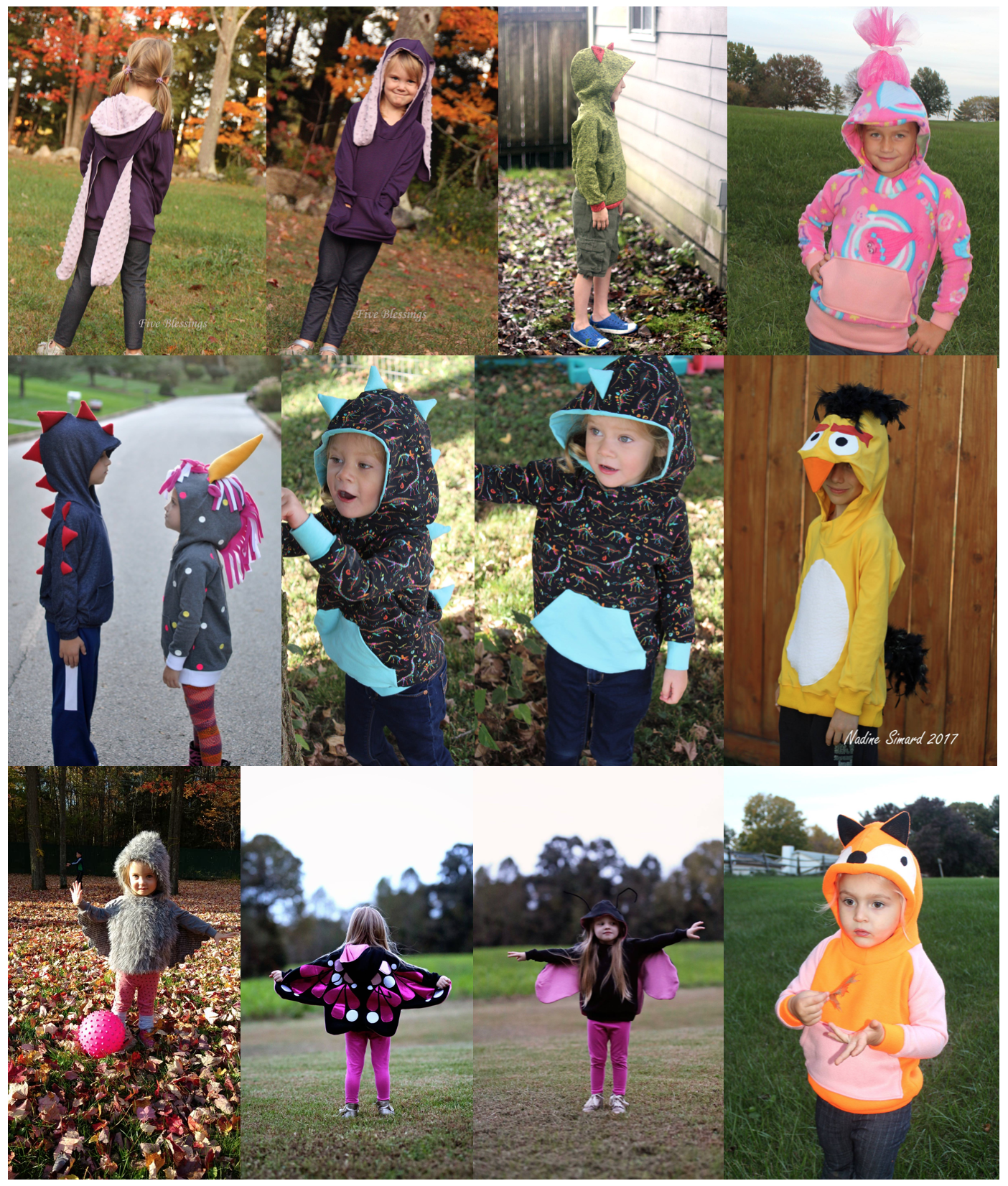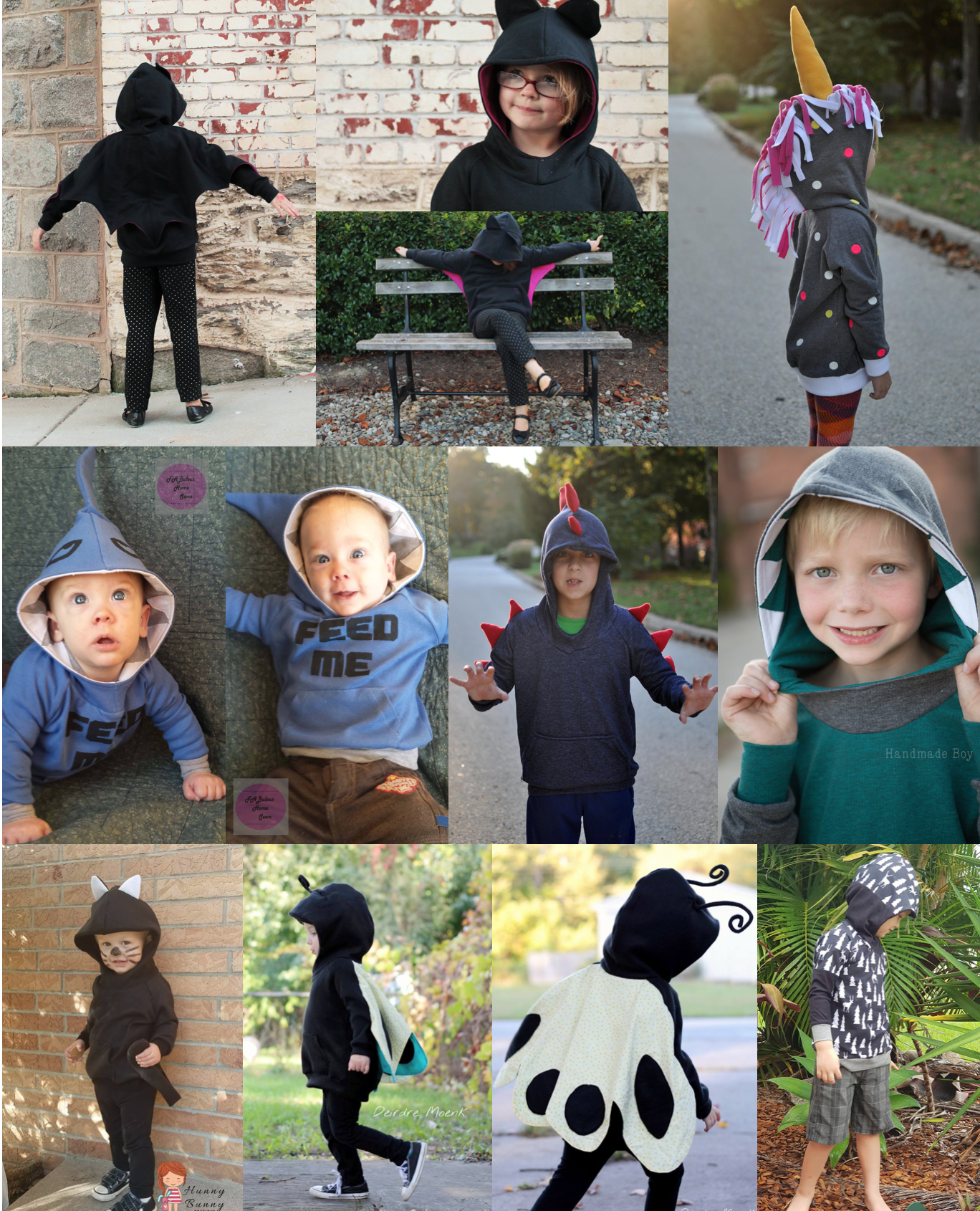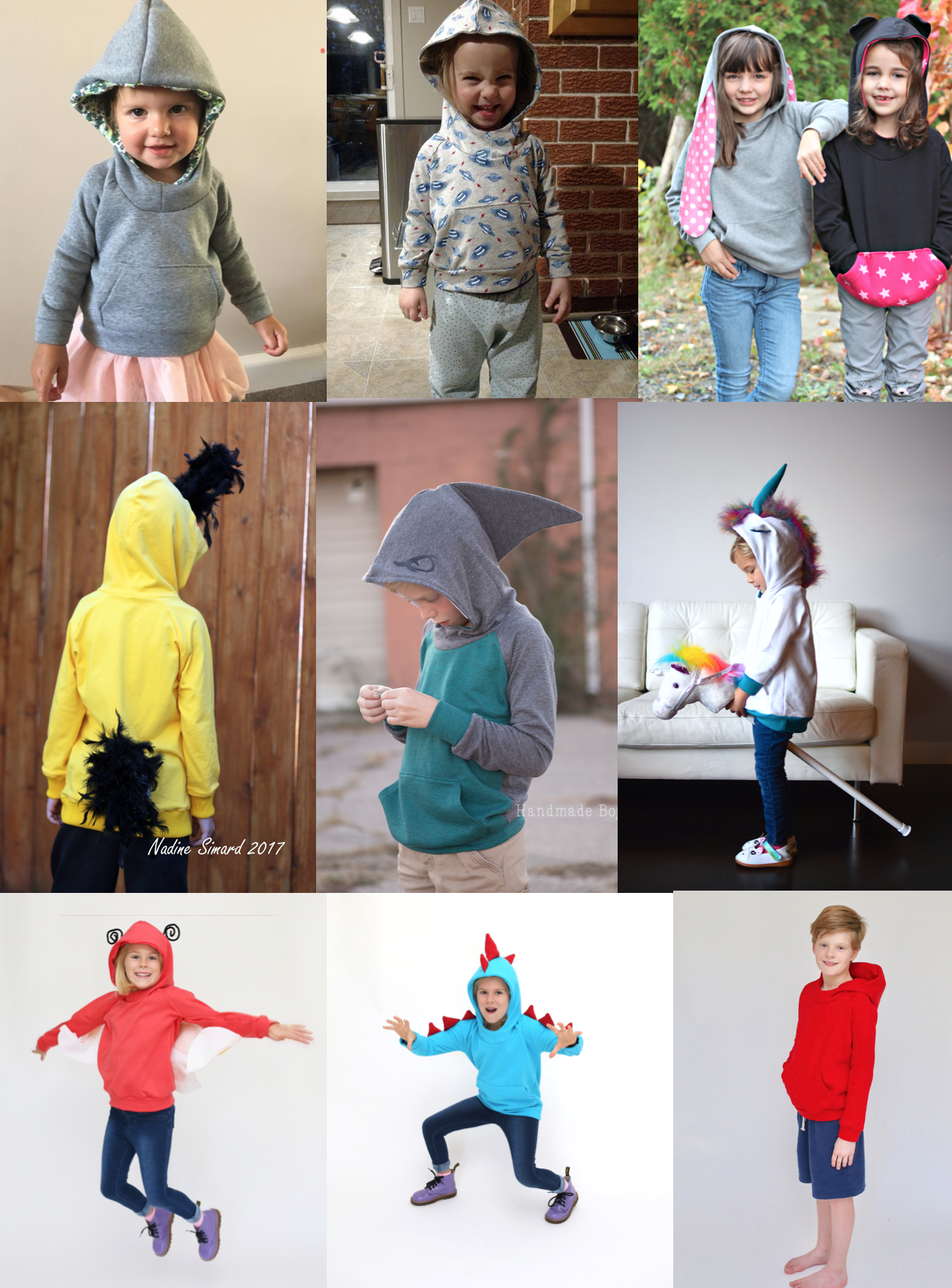 Hayley Crouse is a wife, mother and multifaceted designer. Her love of sewing, crafting, cooking and interior design infuses her daily life and naturally spills over into her online presence. She pushes the envelope of her creativity and hopes that others will be inspired to do the same. She currently authors the Welcome to the Mouse House Blog, is the pattern designer behind Mouse House Creations and is a collaborative designer with Willow & Co. Patterns.