My friend Olga, the designer and blogger behind Coffee and Thread is currently running a pattern tour and you should check out all of the amazing inspiration! During the tour, she has a sale of 20% off her patterns with the code "coffeeandthreadtour" and be sure to enter the giveaway at the bottom of this post!
I chose to sew the Ania Tunic because I love the sweet, simple design.  It is available in sizes 9/12 months to 12 years, and can be made in knit or woven. I modified the dress to be sleeveless.  I made mine in woven and will put the disclaimer here that I accidentally cut out one size too big (even pattern designers make mistakes at midnight 😉  BUT that is a good thing because Ainsley currently has WAY too many clothes, so we will stash this away for next year.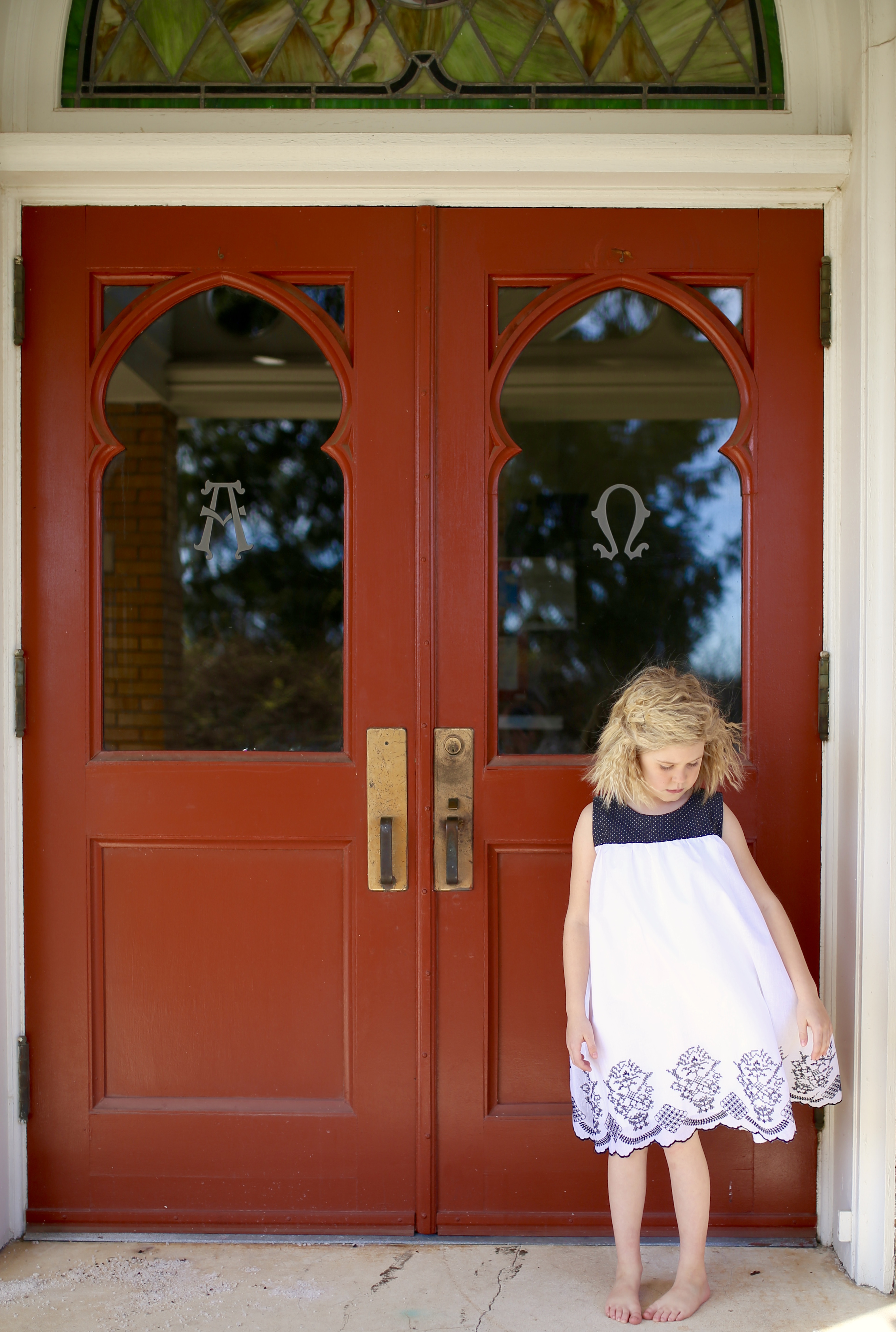 Last year, I had sewed up Olga's Eleena Dress pattern and made it into a top instead.  It still fits perfectly and Ainsley gets lots of nice comments when she wears it out.  Blog post about the Eleena can be found HERE.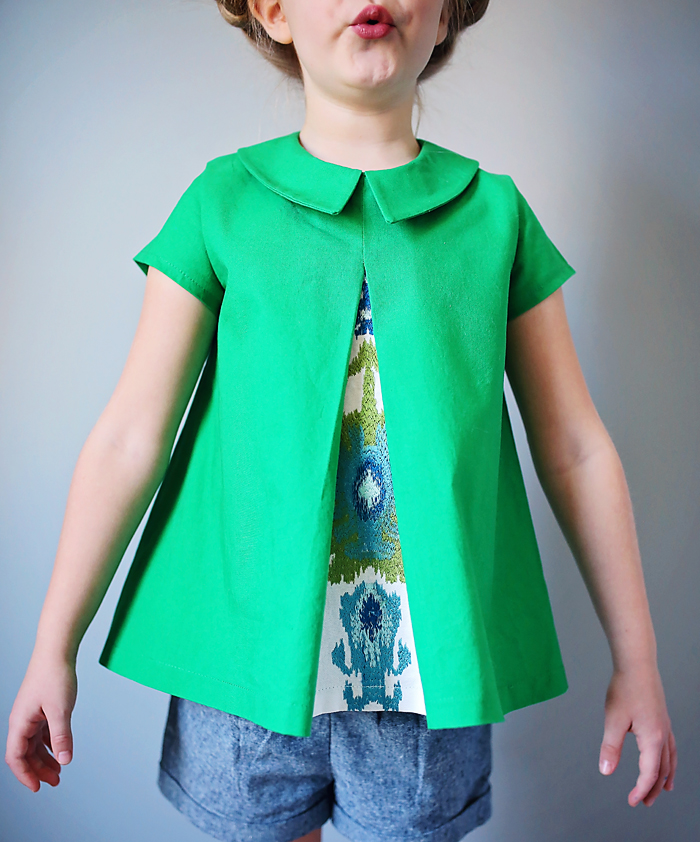 I have had this beautiful cross stitched embroidered fabric sitting on my shelves for a few years now. It was one of those items I saw on a destash site and I knew I had to have it.  It made the perfect skirt for the Ania Dress.  I did have to fully line the dress because the fabric was sheer. Isn't this fabric awesome?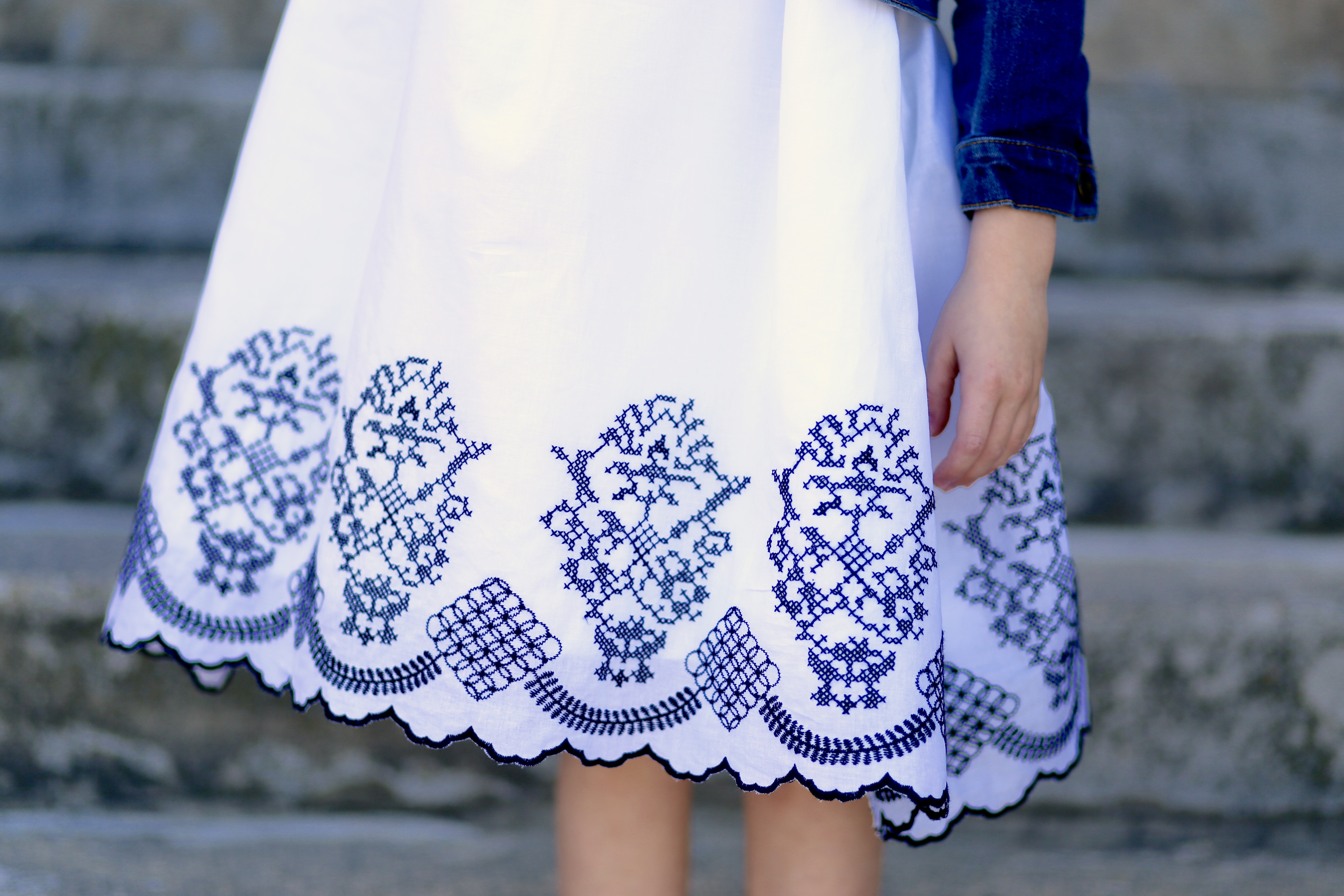 The bodice fabric is another one that I had purchased a few years back at Mood NYC.  It is a polka dot chambray.   As mentioned above, I modified the bodice to be sleeveless, which was a little trickier than just adding the sleeves, but I wanted this to be a flowy, summery dress.  I simply added facings it and did some hand stitching on the inside.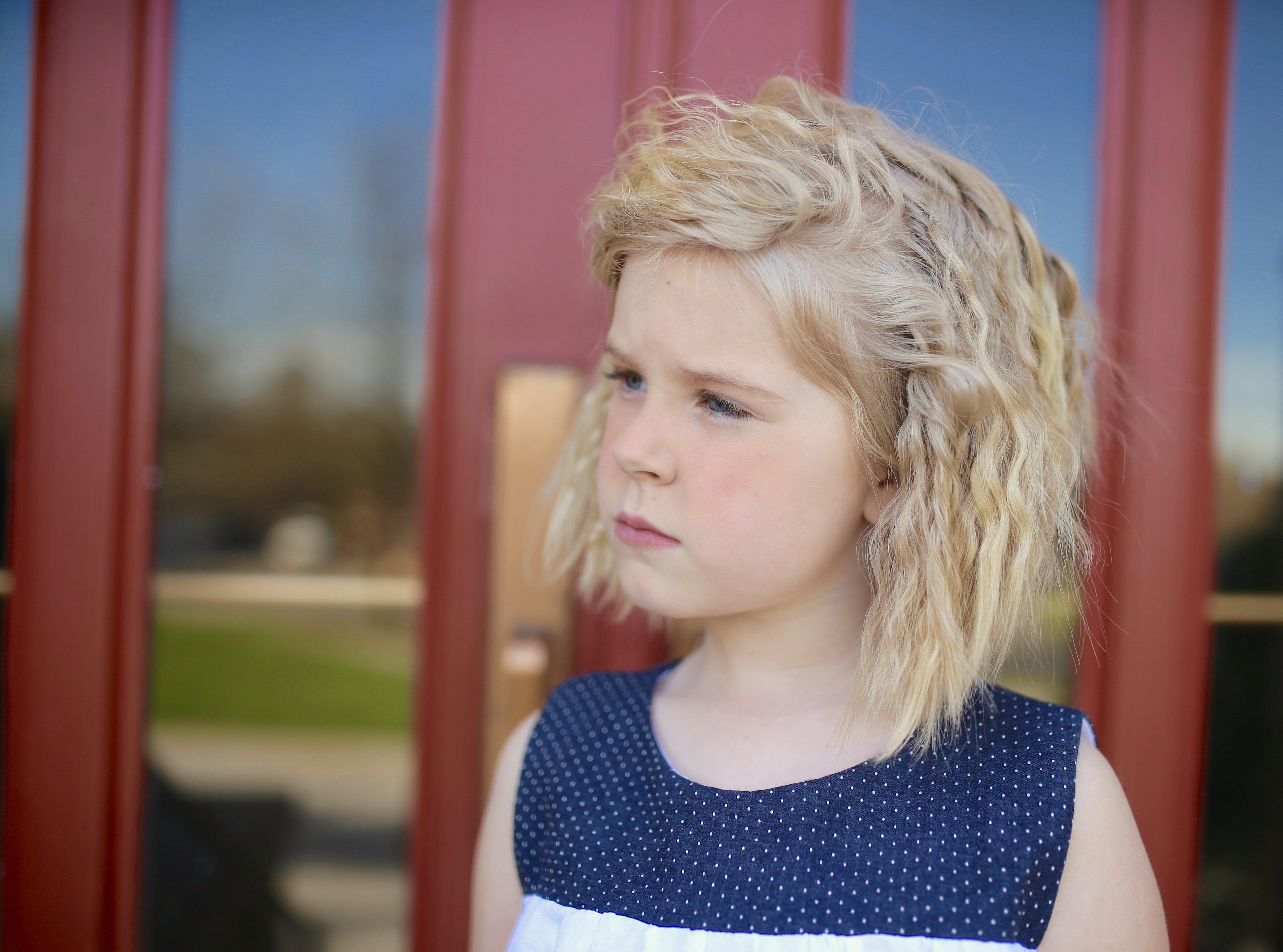 It was a very chilly, windy afternoon for pictures, so Ainsley brought along her denim jacket.  I think it looks really cute layered like this!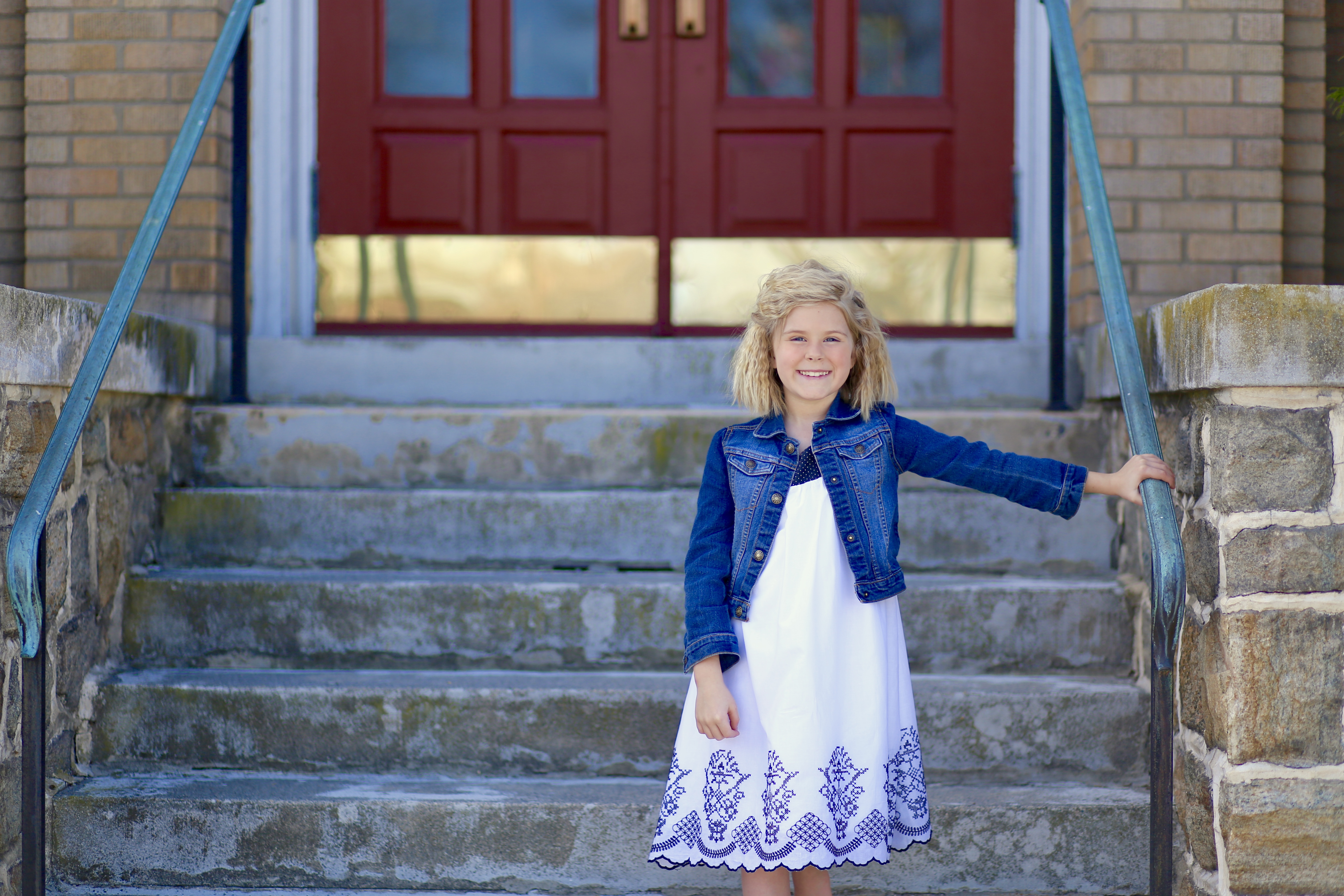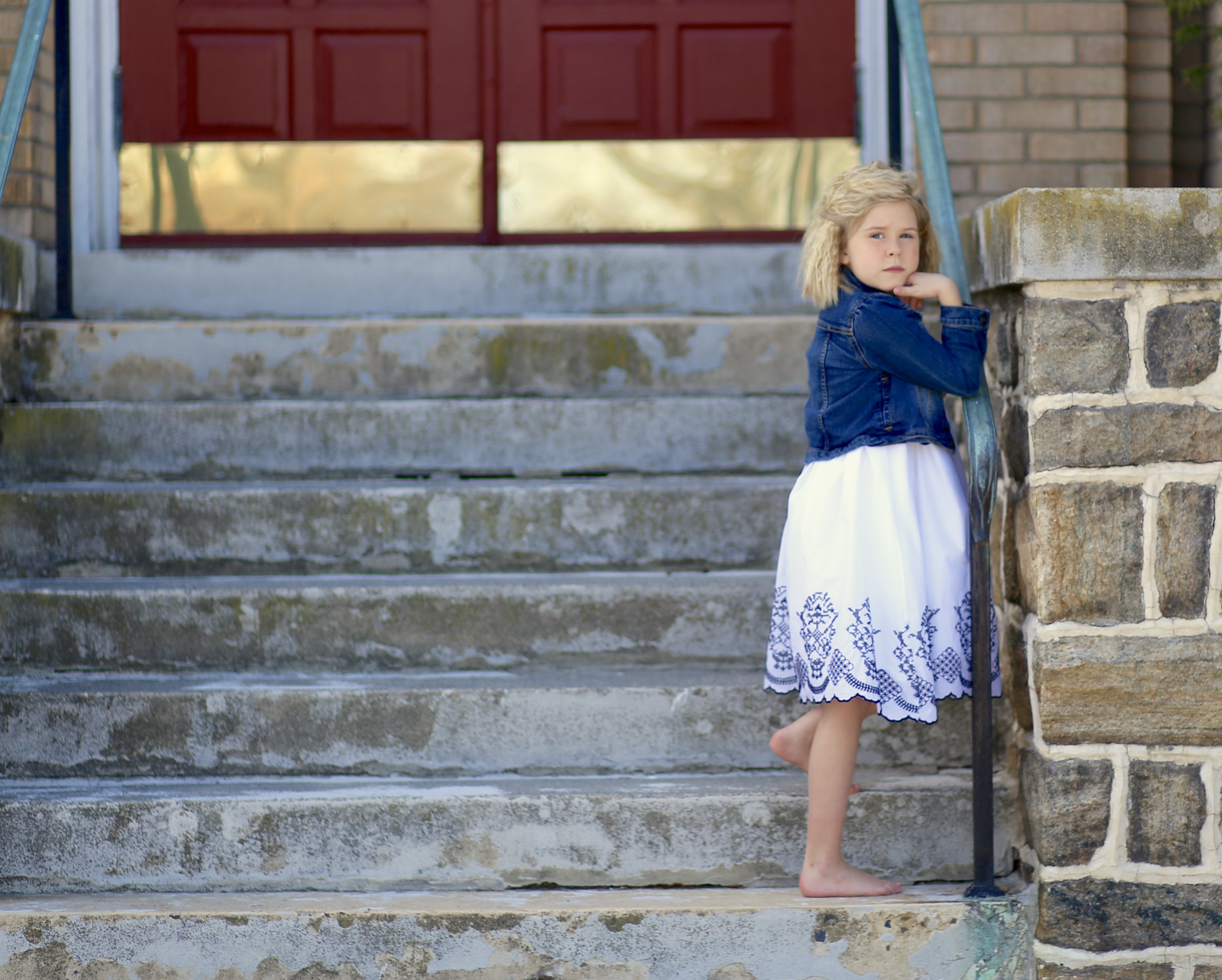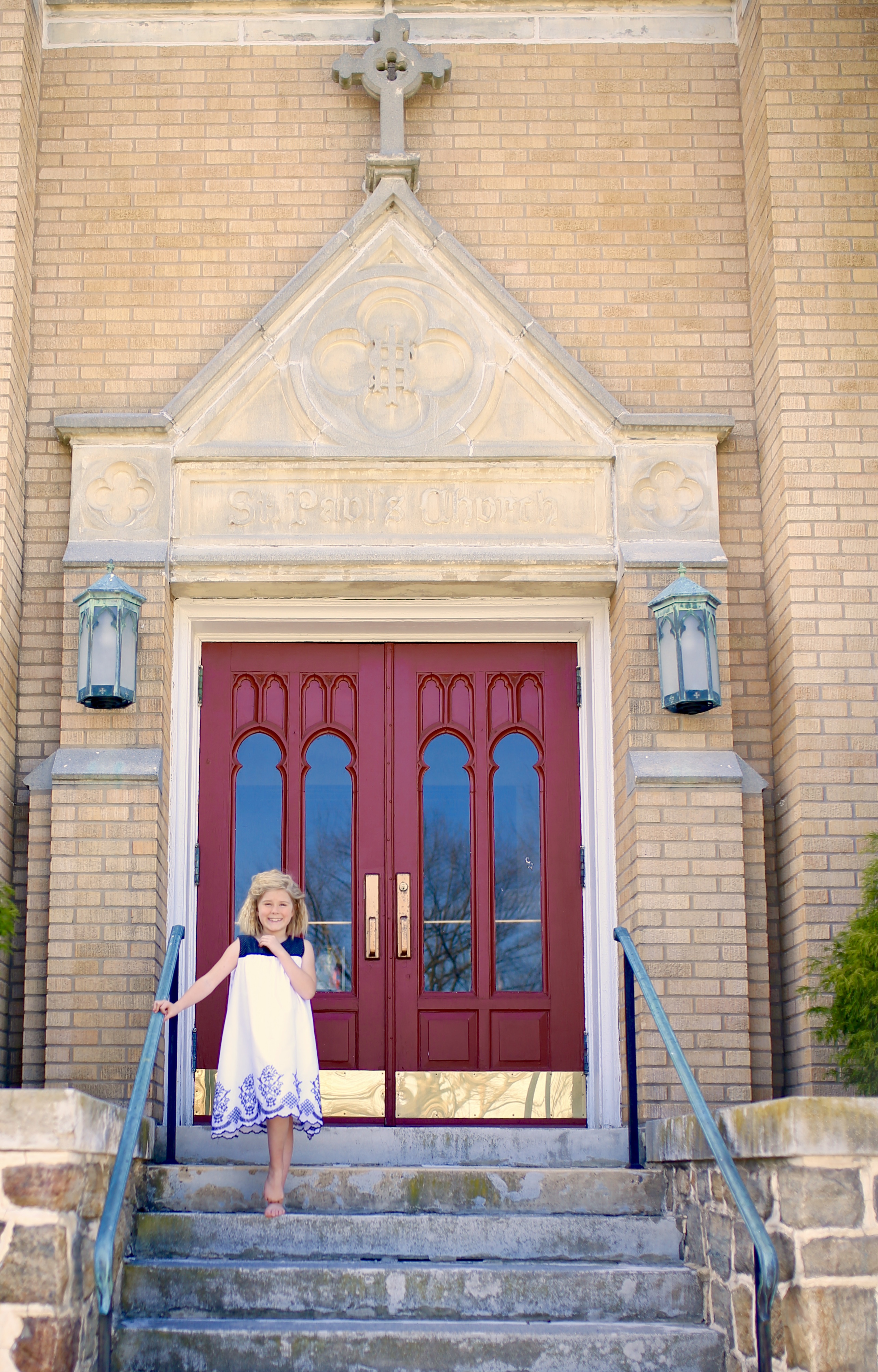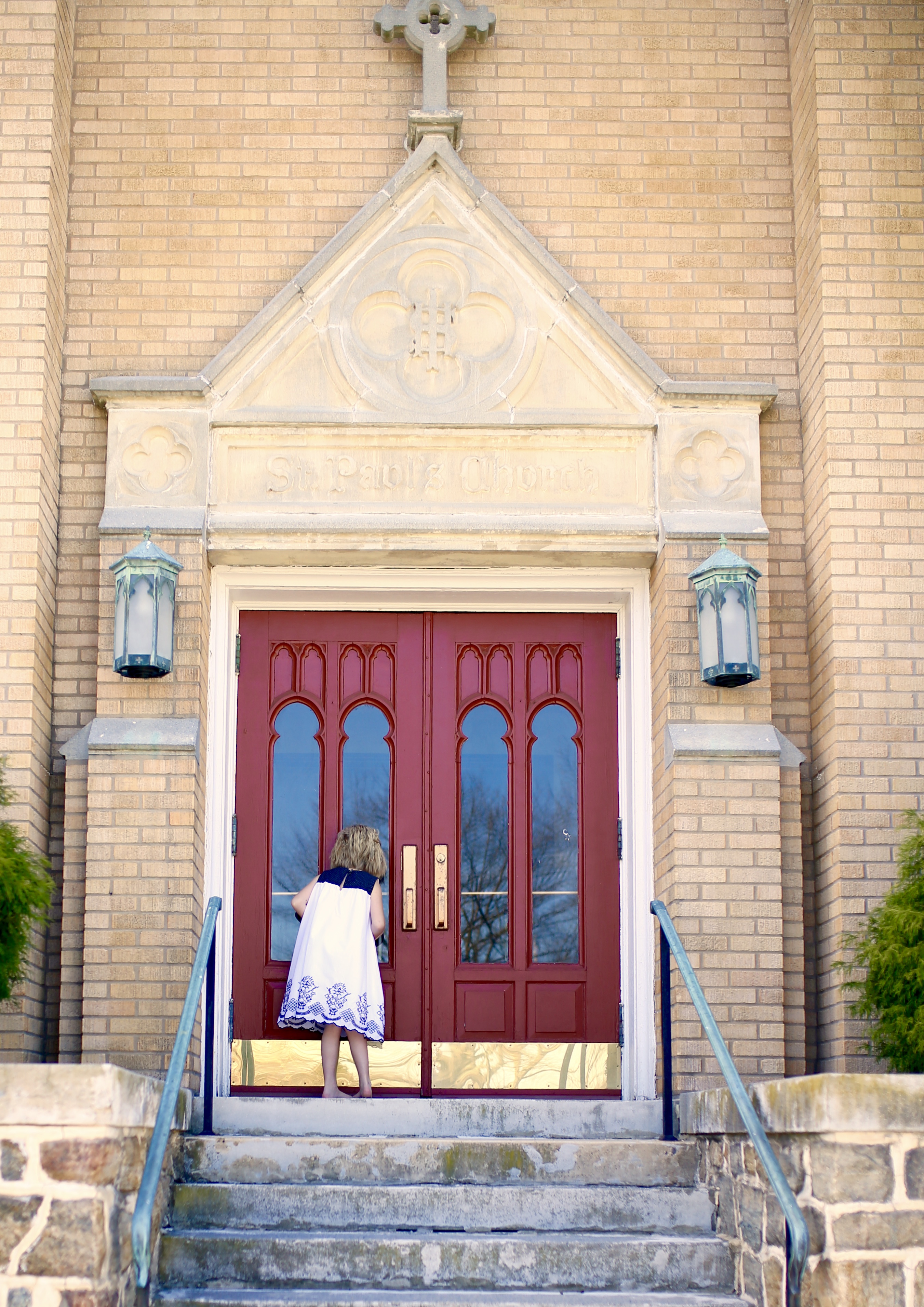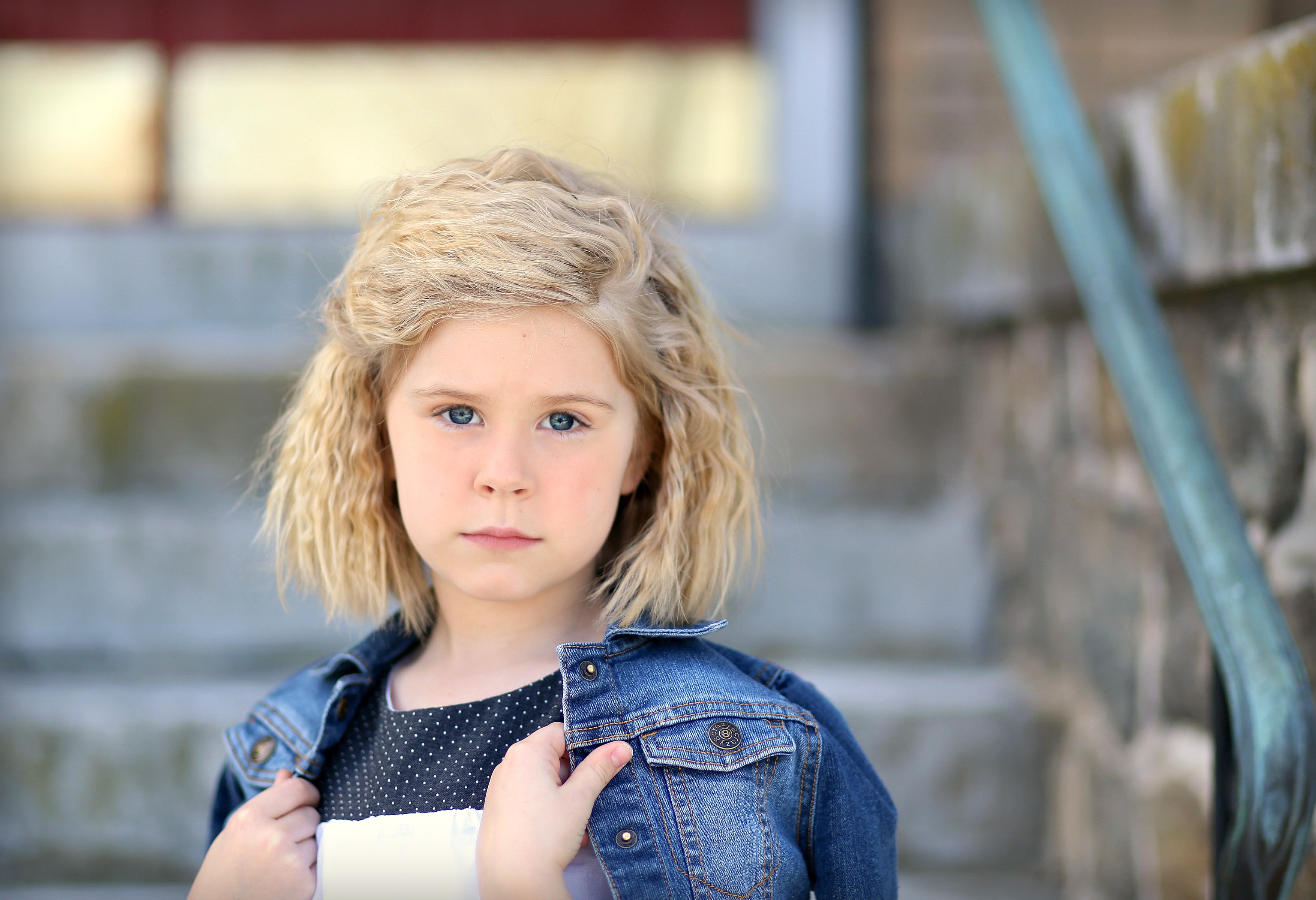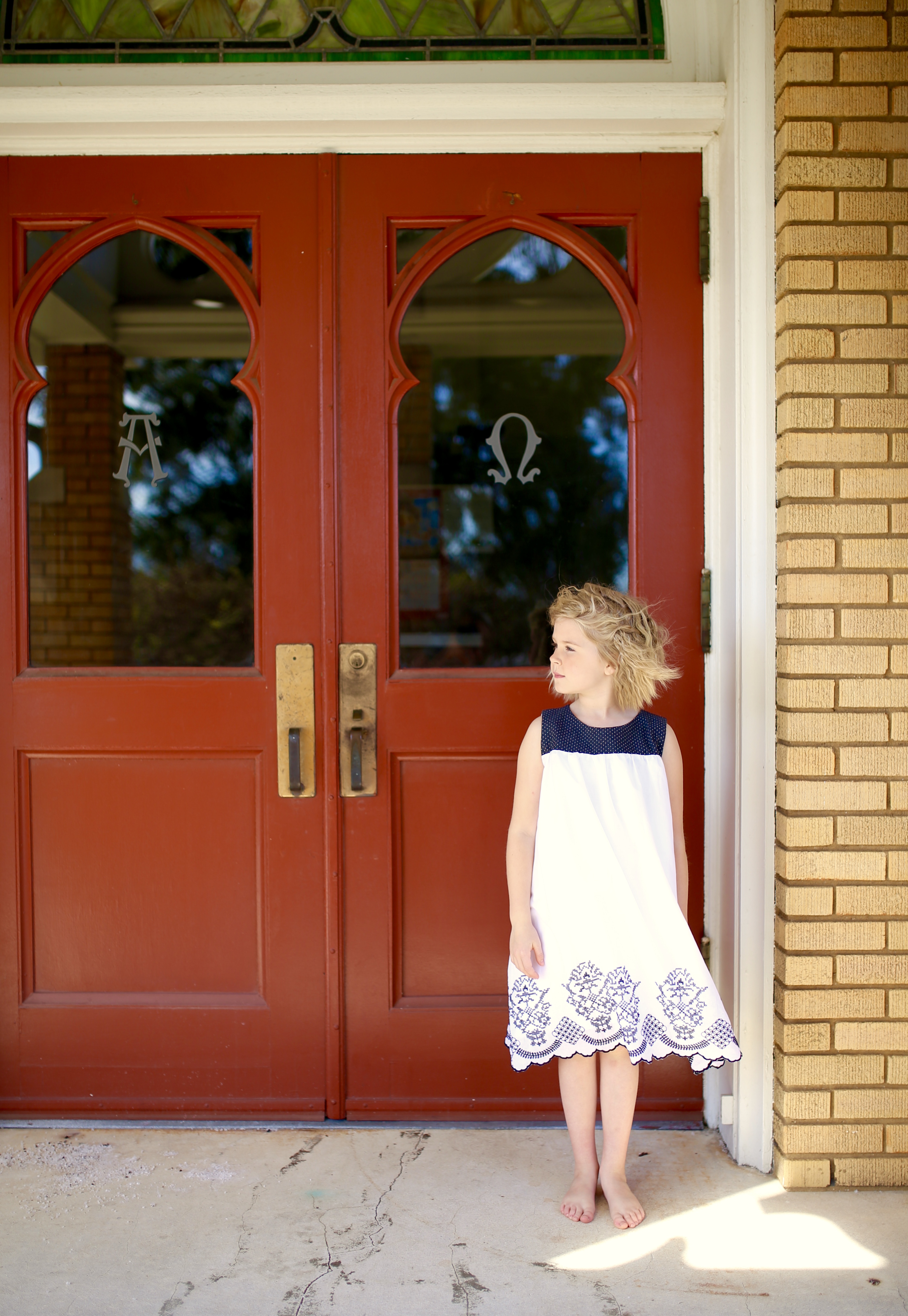 The Ania is super sweet and I can't wait to make more!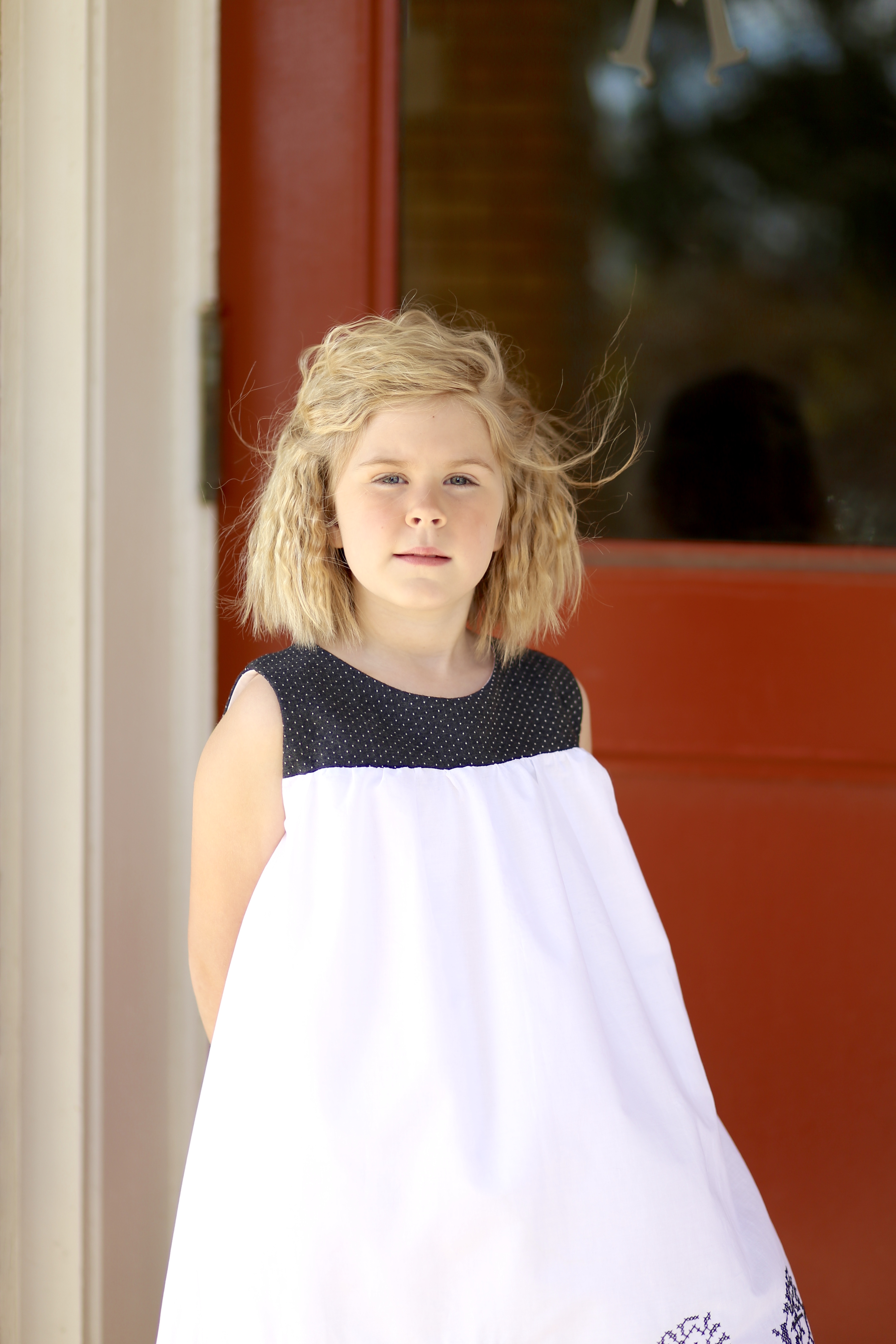 I should have understitched the bodice and lining so that you don't get a peekaboo effect of the lining…. but when you left a task until the last moment (ahem), certain things slide.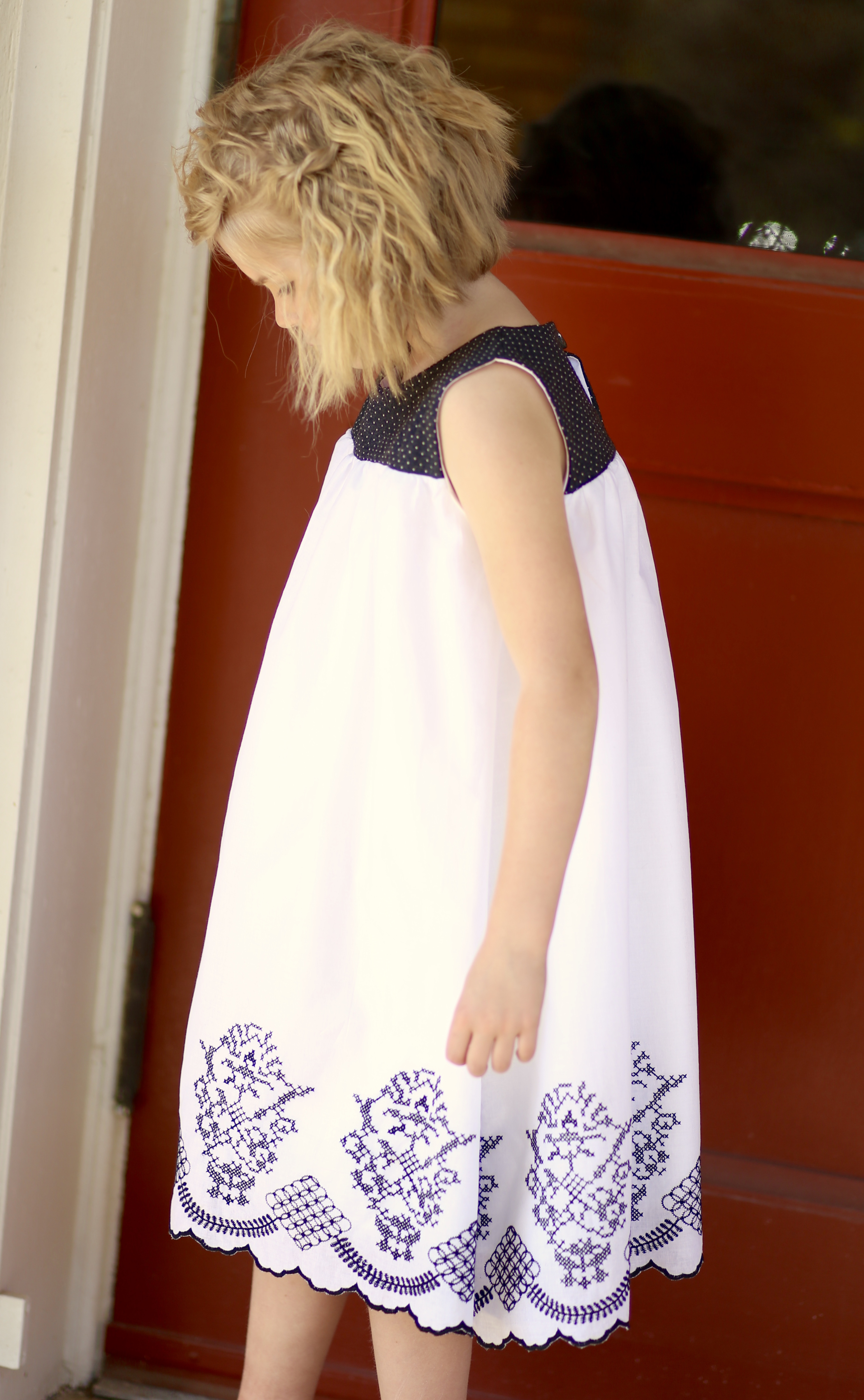 The woven version has a super simple button and loop closure, perfect for beginners.  The knit version requires no closures.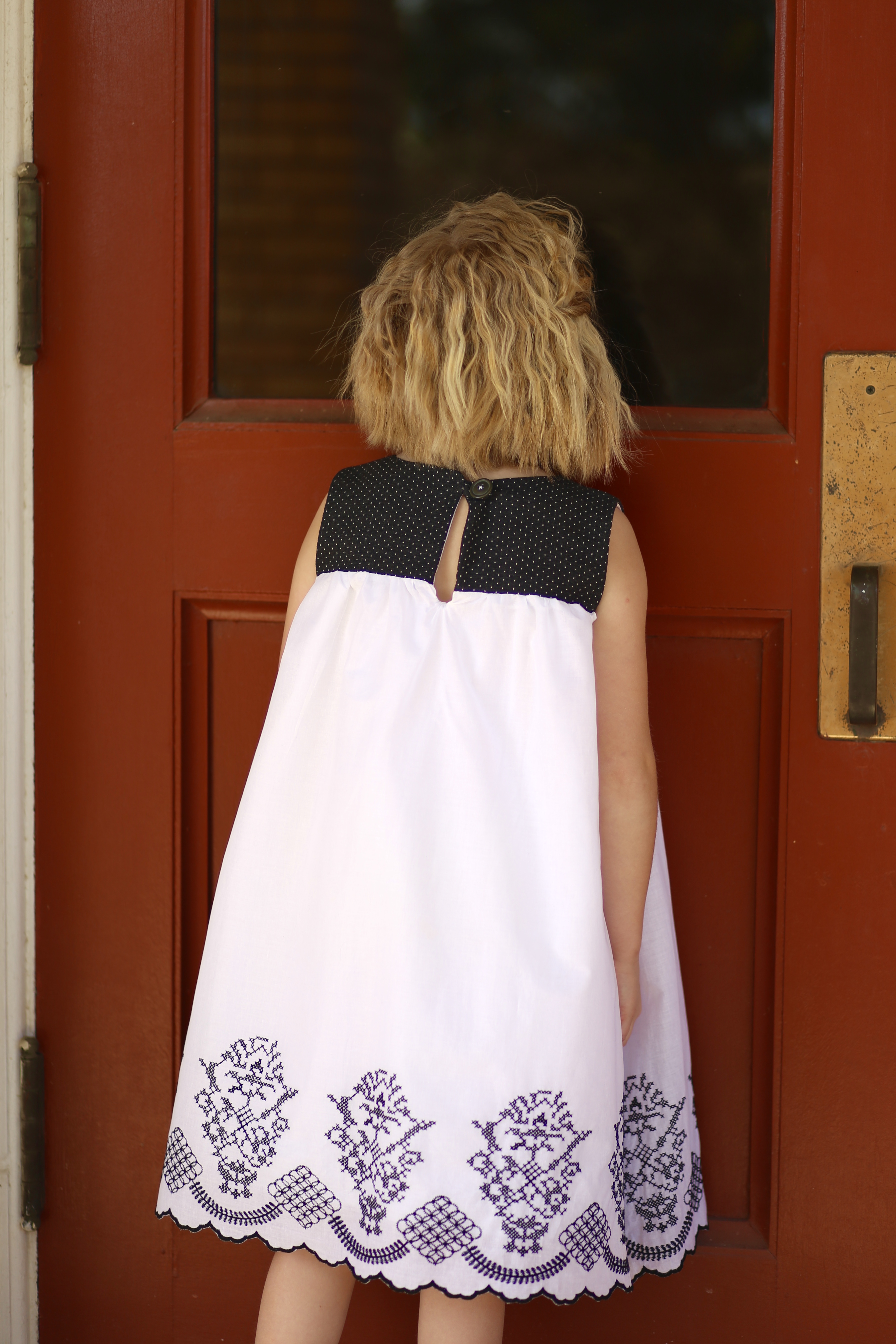 Thanks for having me Olga!!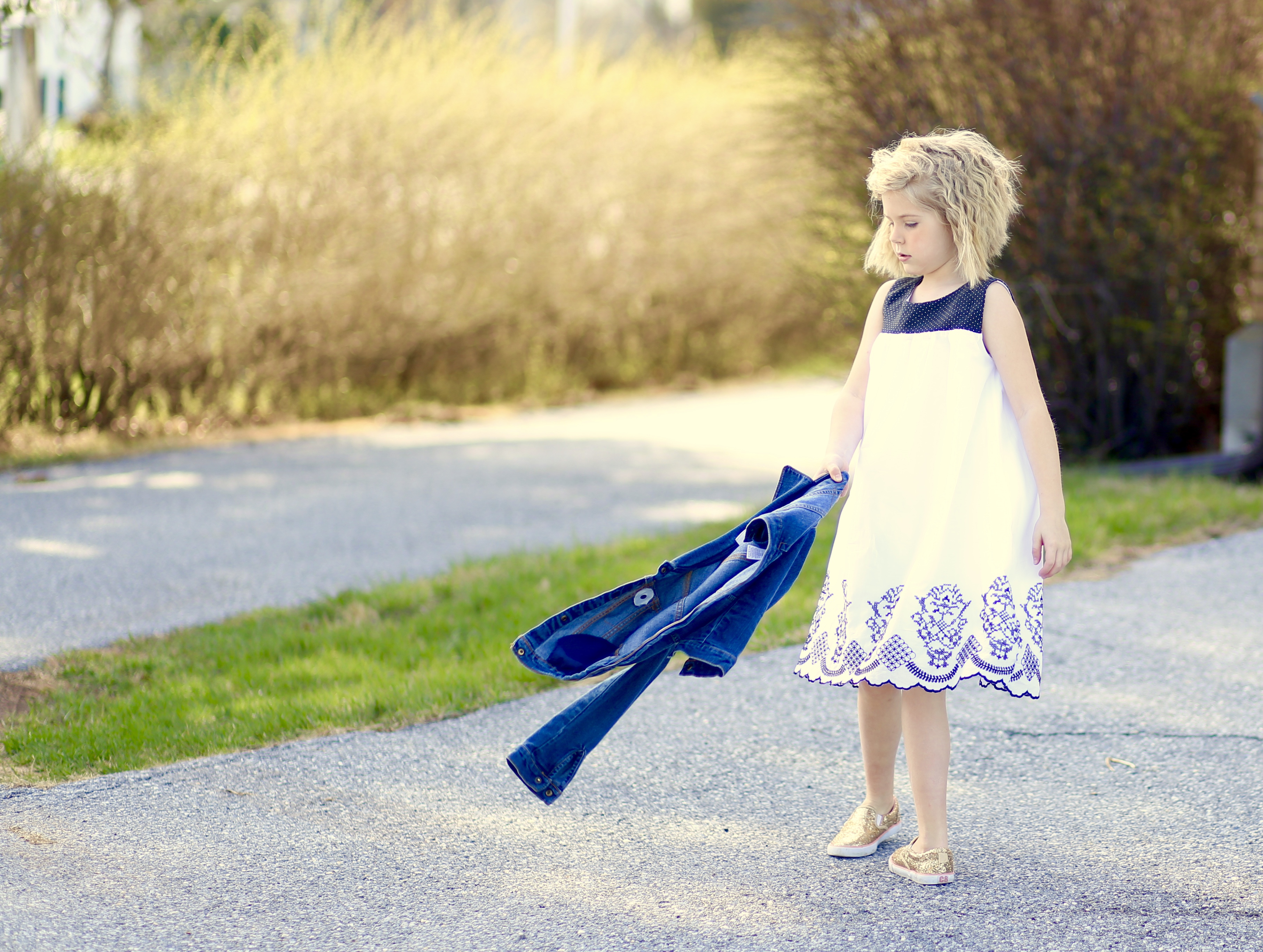 Be sure to check out all of the other awesome sewing bloggers sharing their Coffee and Thread patterns AND enter the giveway!

Hayley Crouse is a wife, mother and multifaceted designer. Her love of sewing, crafting, cooking and interior design infuses her daily life and naturally spills over into her online presence. She pushes the envelope of her creativity and hopes that others will be inspired to do the same. She currently authors the Welcome to the Mouse House Blog, is the pattern designer behind Mouse House Creations and is a collaborative designer with Willow & Co. Patterns.