The Janie Dress, released back in November, has become one of my top sellers very quickly!  I believe it is because there are so many options and it is a very fast sew.  Ainsley absolutely LOVES knit dresses and I love that it can either be dressed up or down very easily.  Girl Charlee Fabrics is one of my go-to fabric shops for unique knits, and I am always so happy to collaborate with them.  They sent me 2 yards of this beautiful yellow poppy knit border print that I knew would make for a perfect spring Janie Dress.  (One note: I did have to line the bodice of this with plain white knit, as it would have been too see-through, otherwise.  I didn't line the skirt because the gathering allowed enough opacity.)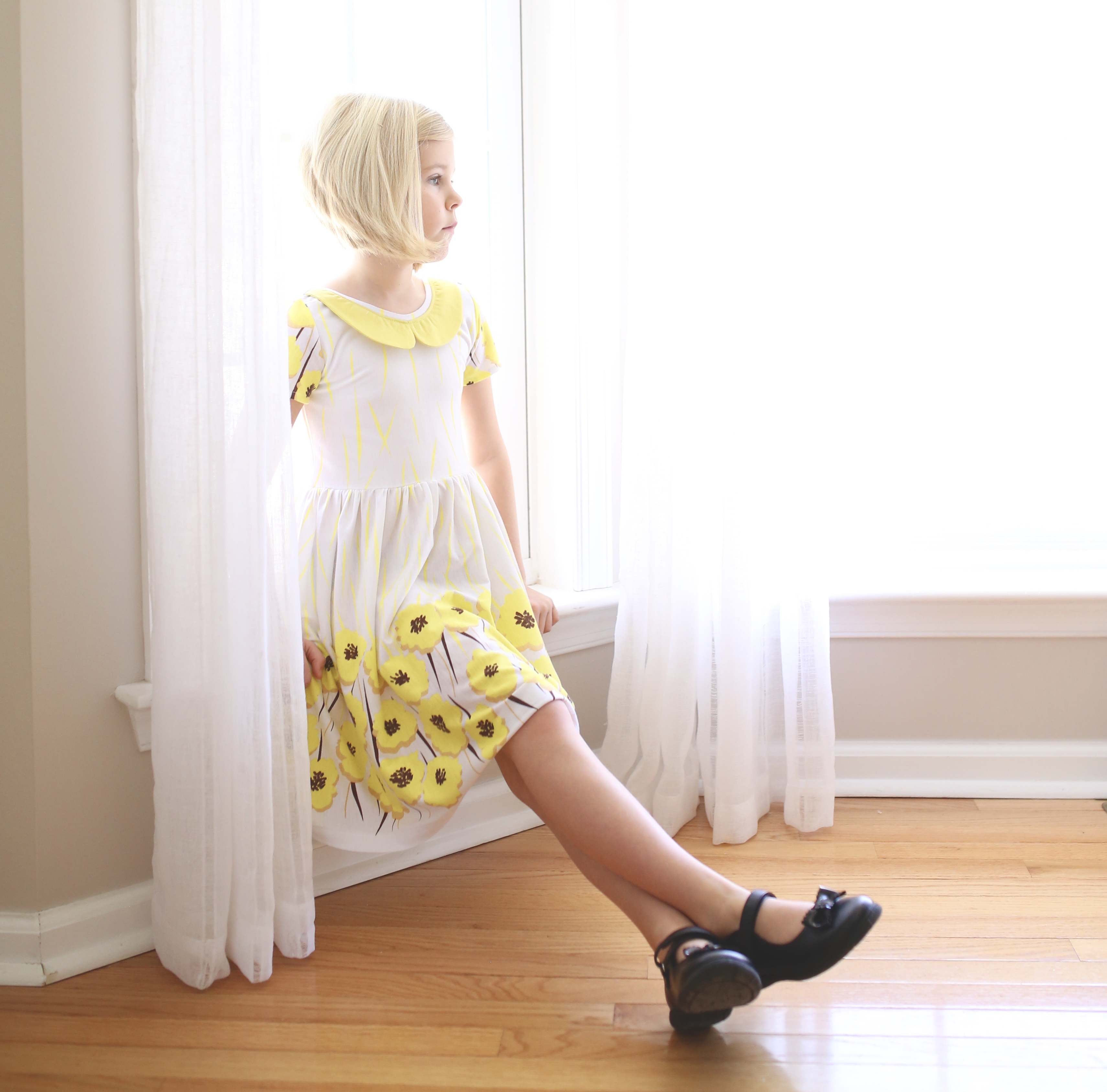 This Janie has the ballet back (scoop back), peter pan collar (with regular cotton woven), short sleeves and then I modified the circle skirt to be a basic gathered rectangular skirt, so that I wouldn't lose the awesome border print.  I will have a tutorial up for that later this week, but I promise it is a very simple modification for those of you that have border prints like this.
Ainsley absolutely loves it and I think it will be great with a denim jacket, until it is warmer out.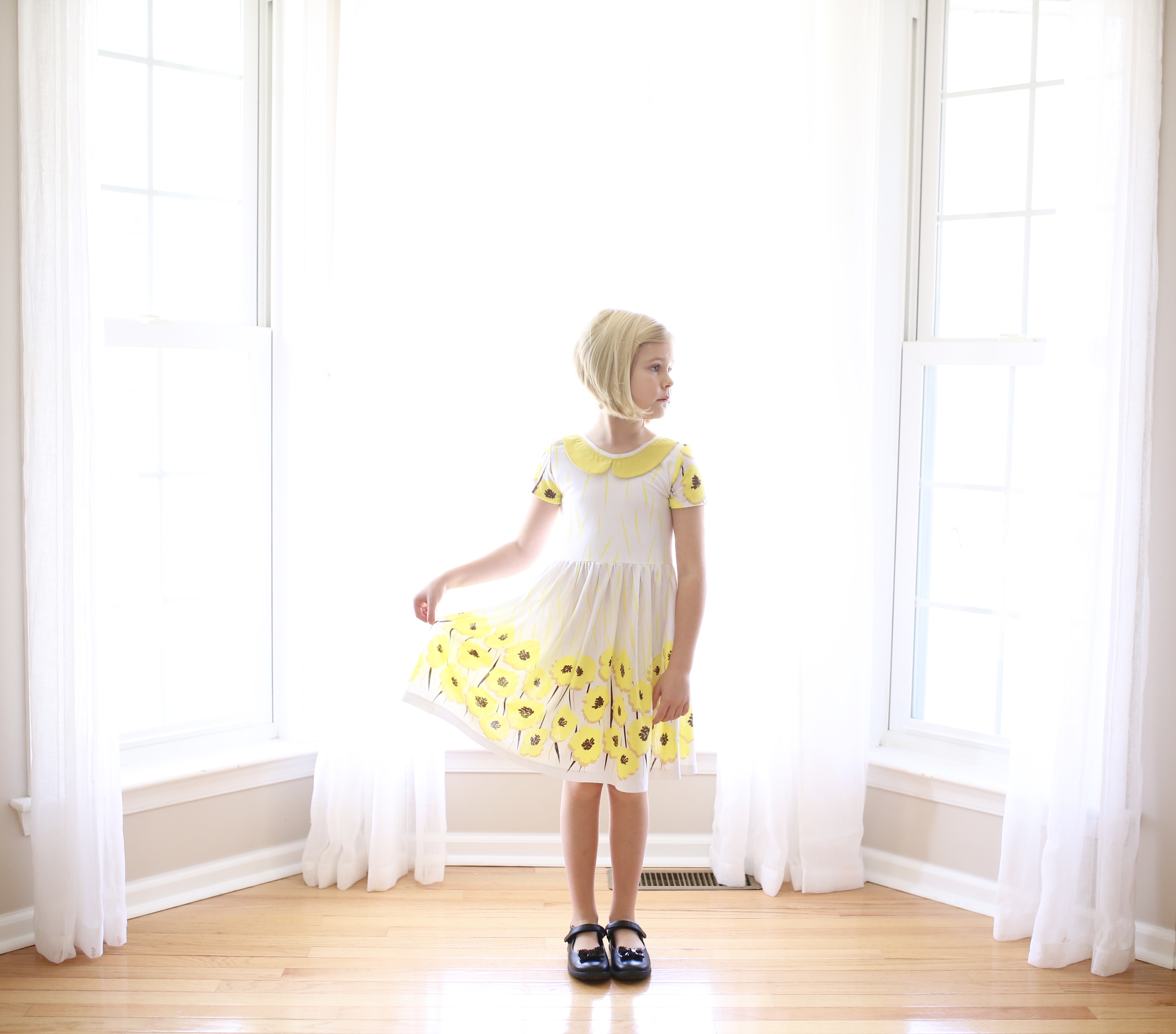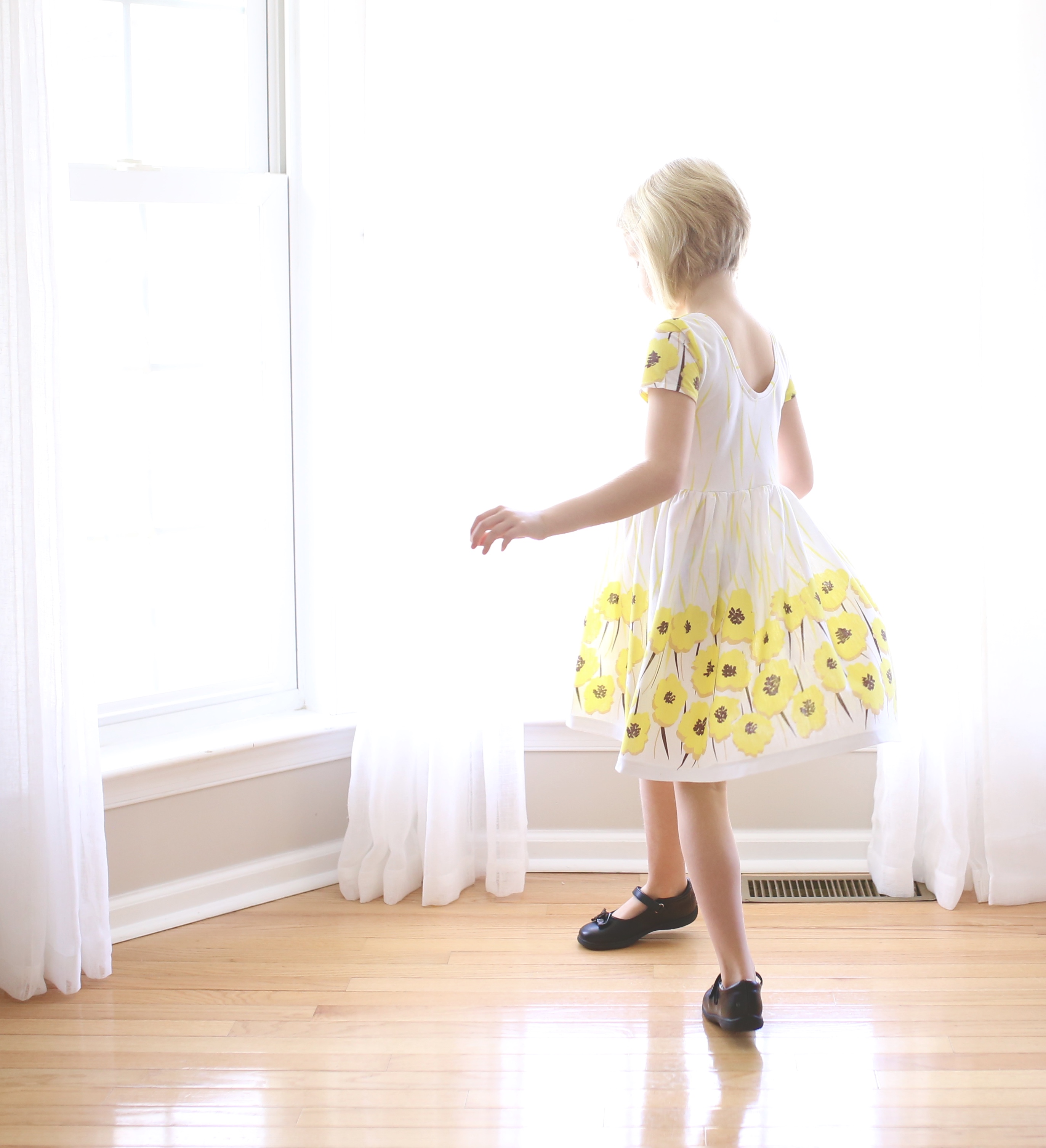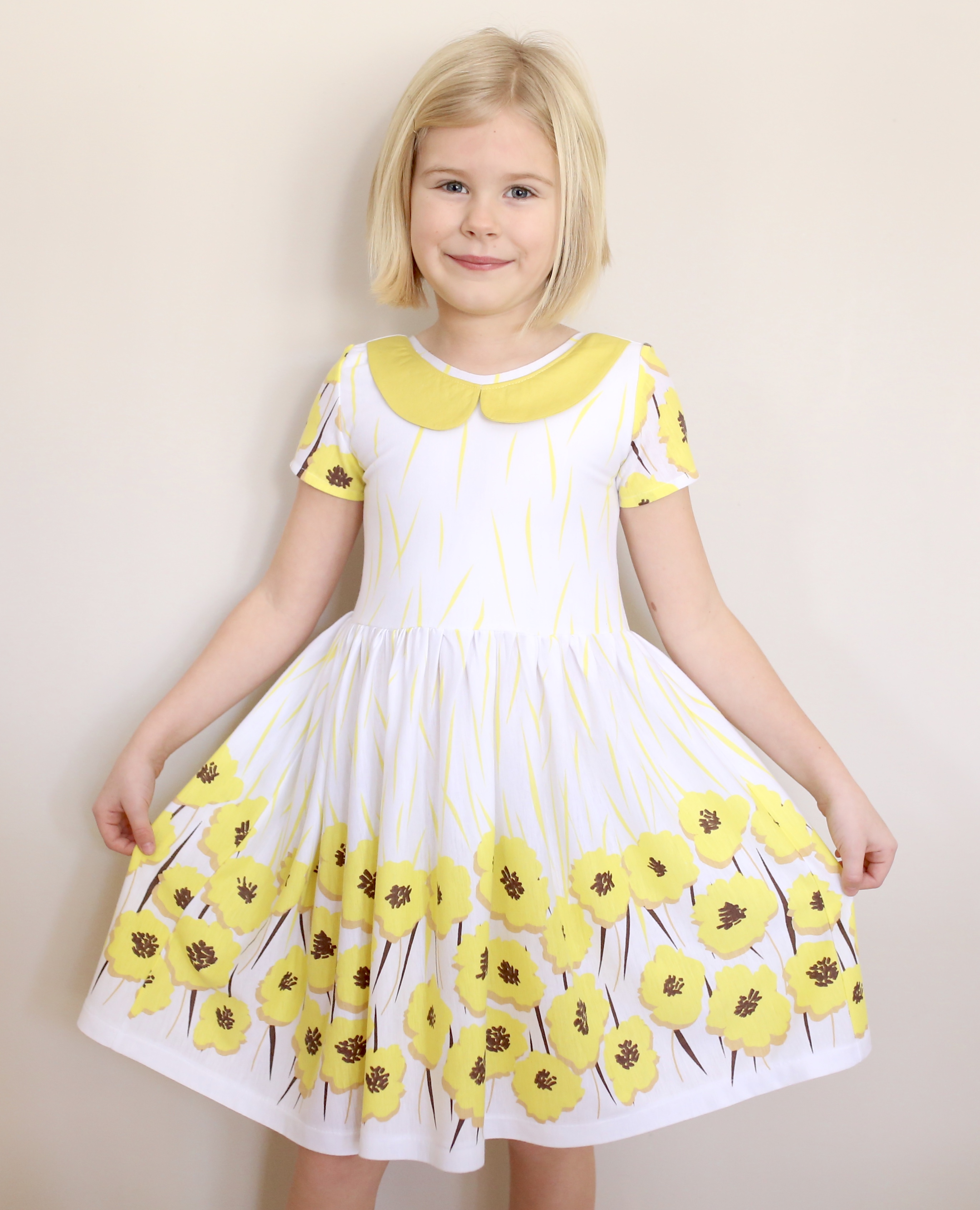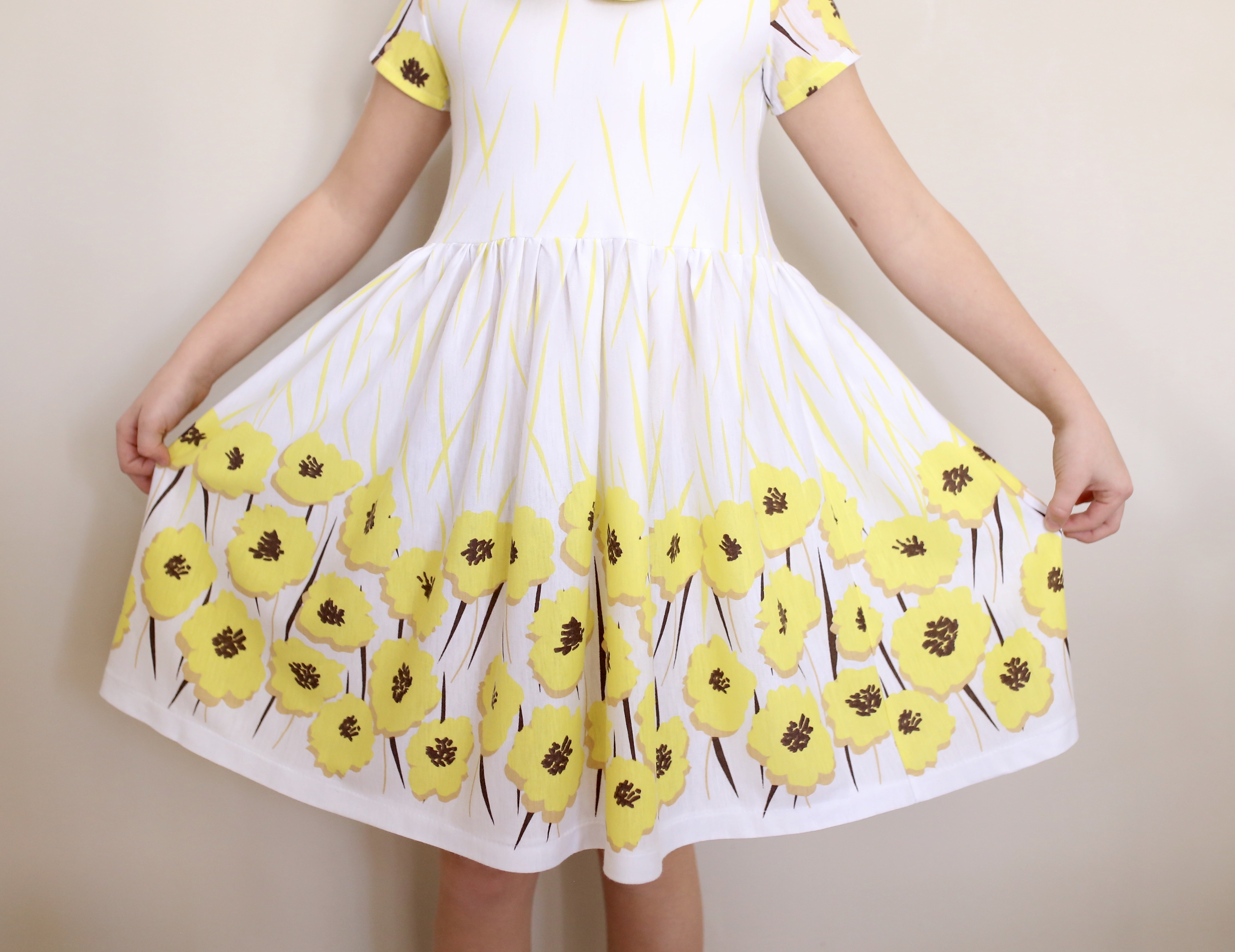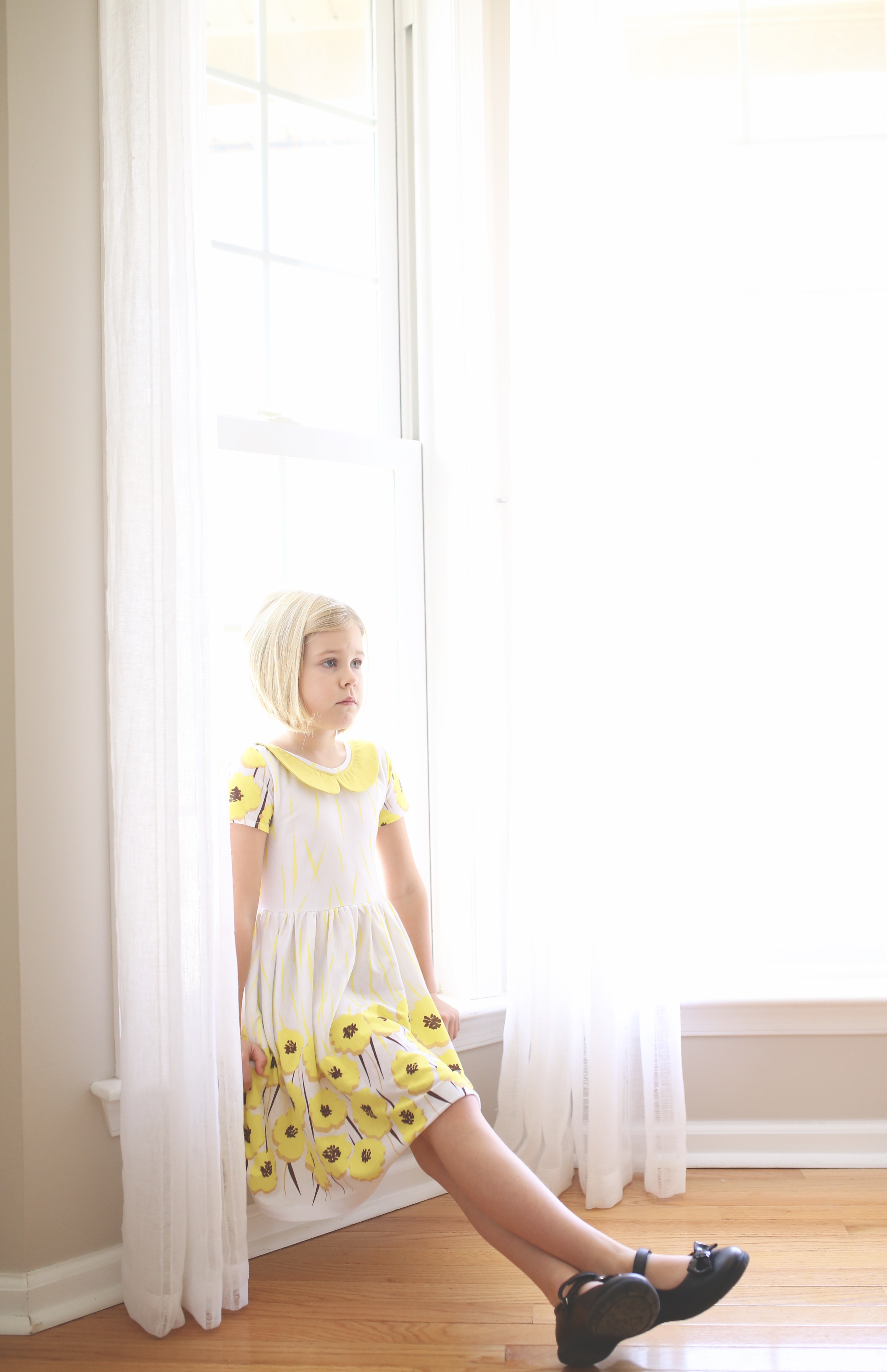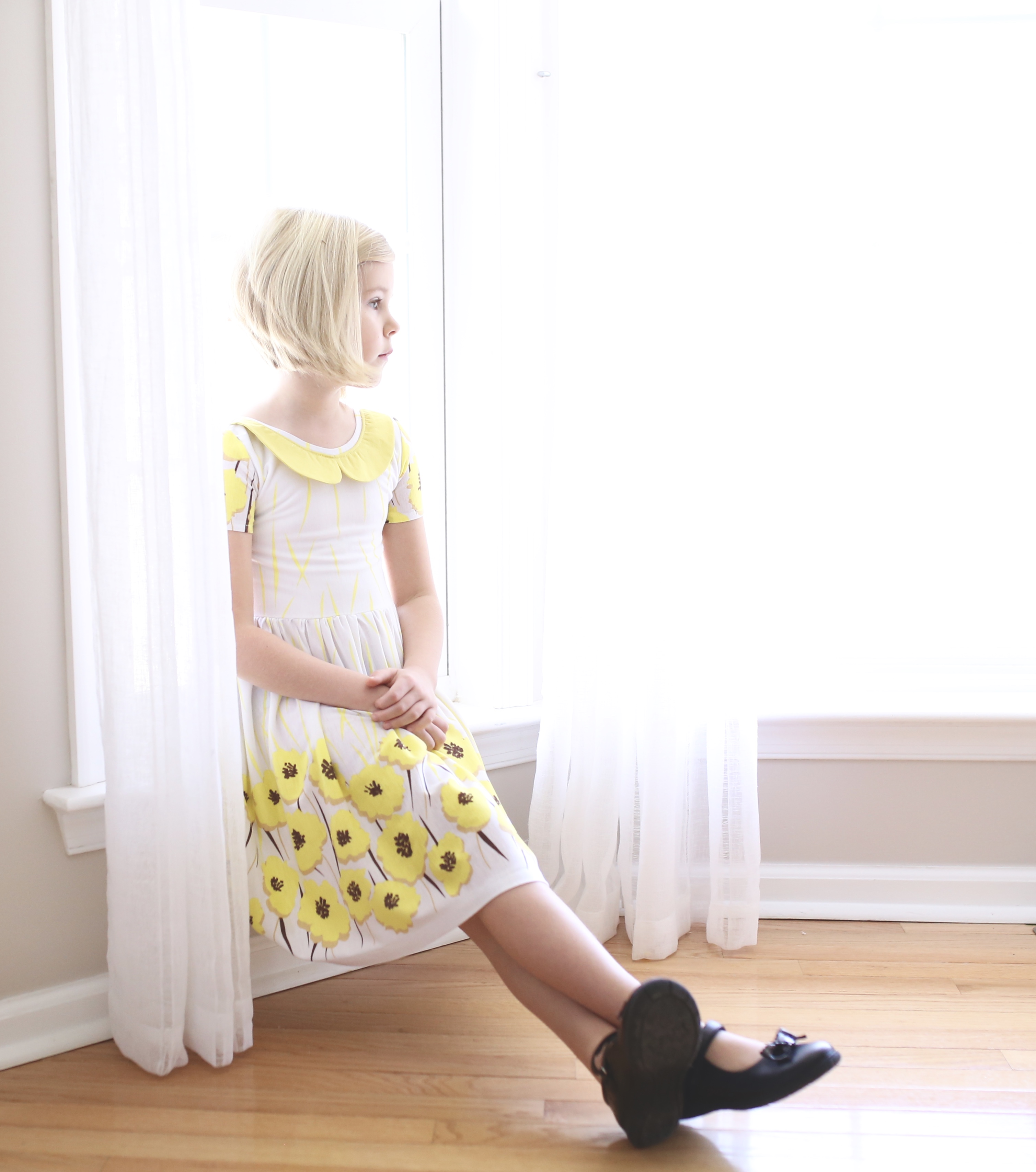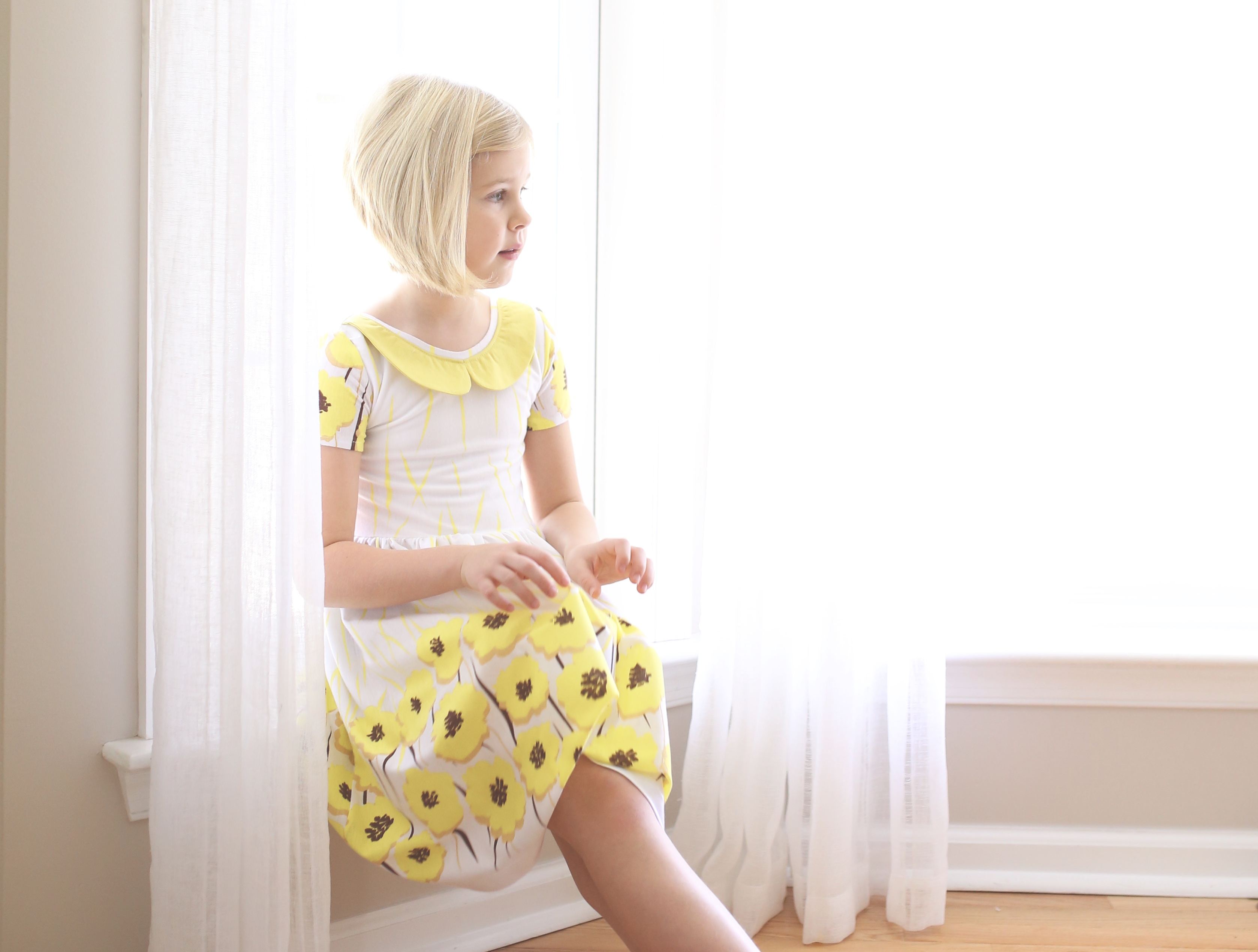 Thank you Girl Charlee for sending me this beautiful fabric.  I will have another post up later this week with the most gorgeous rib knit Janie!

Hayley Crouse is a wife, mother and multifaceted designer. Her love of sewing, crafting, cooking and interior design infuses her daily life and naturally spills over into her online presence. She pushes the envelope of her creativity and hopes that others will be inspired to do the same. She currently authors the Welcome to the Mouse House Blog, is the pattern designer behind Mouse House Creations and is a collaborative designer with Willow & Co. Patterns.