Last week, I had posted a Janie Dress made with the lovely yellow poppy knit from Girl Charlee and this week, I wanted to share the Janie I made using the green rib knit from Girl Charlee.  I love this color on Ainsley.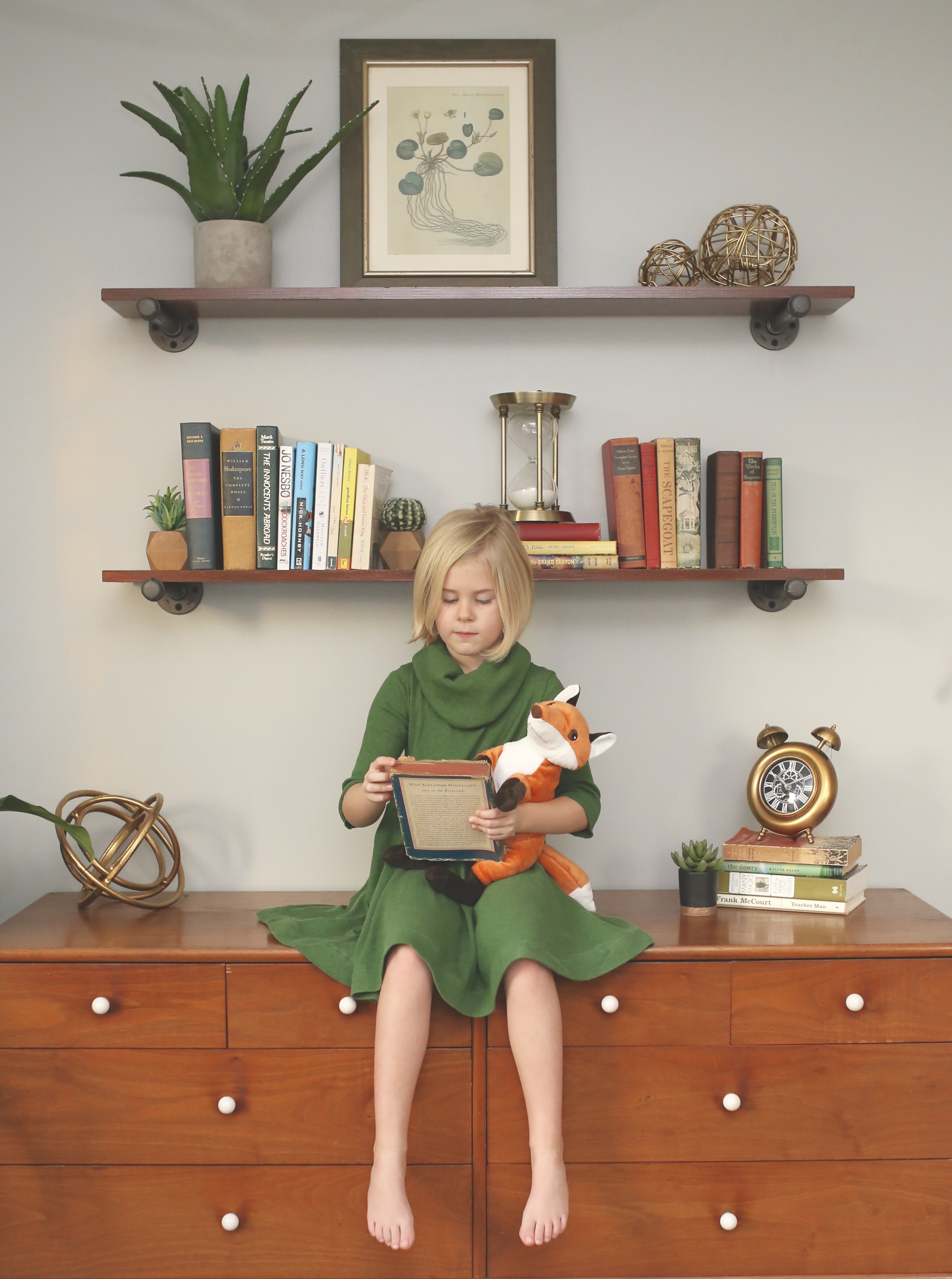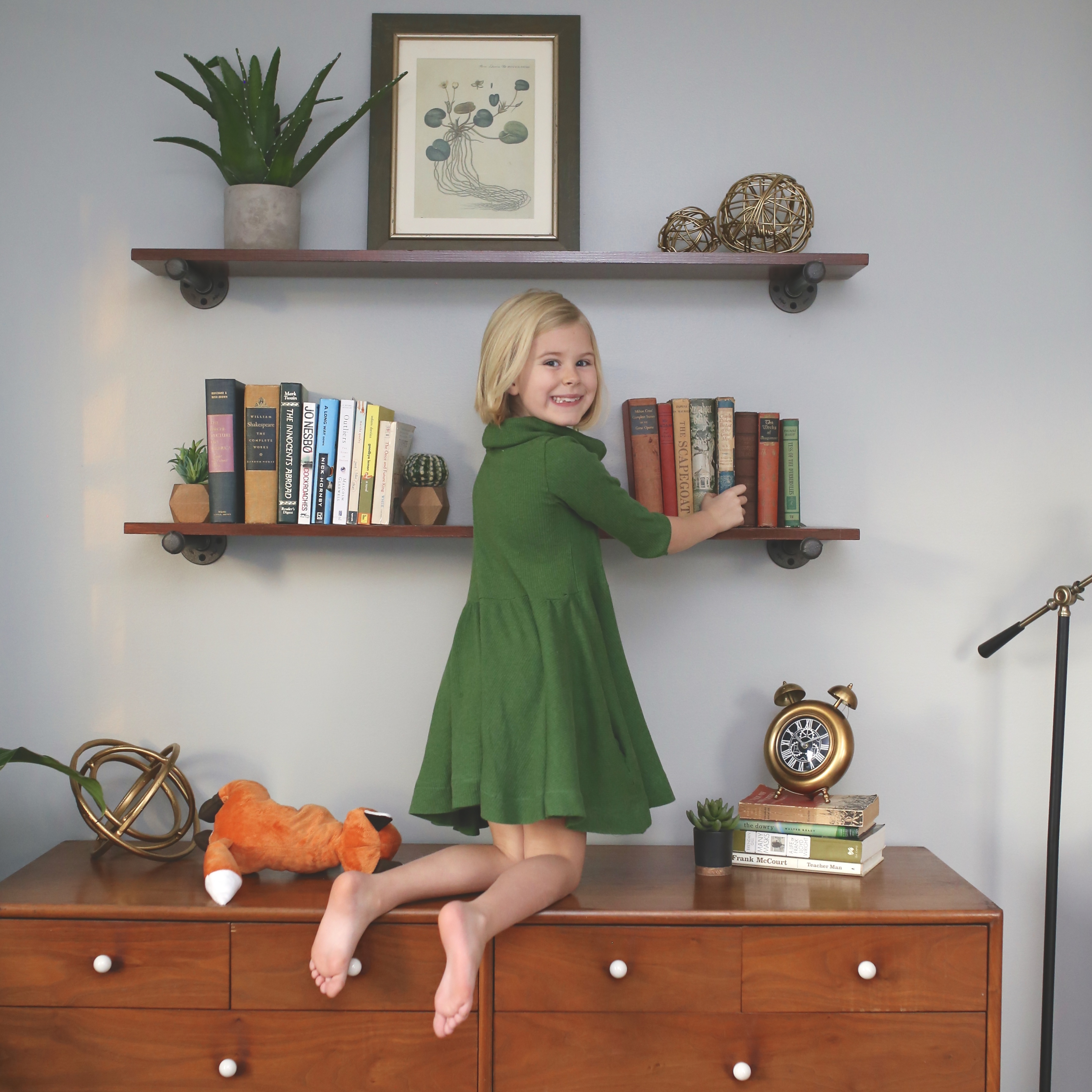 I made this version of the Janie Dress with the cowl neck, 3/4 sleeves, the gathered circle skirt and pockets.  I think it is perfect for winter.  I made it a size up because she already has more than enough clothes for this year.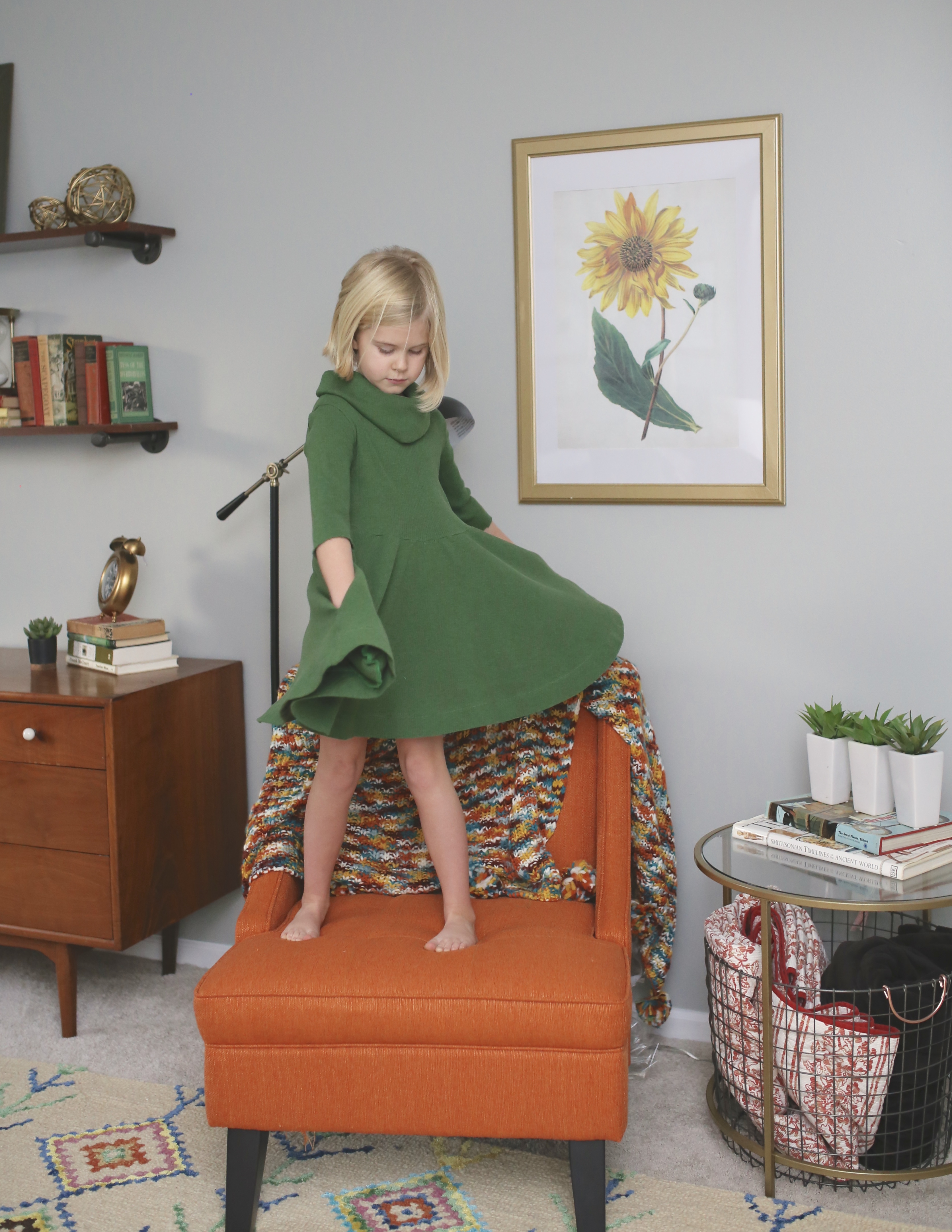 Normally, I try to get detail shots of the clothes, but it was such a sweet moment.  Ainsley found a book on my shelf that she really wanted to read, so she laid in bed….

…and one of her cats came to investigate.  I took the opportunity to grab so sweet photos of the two of them.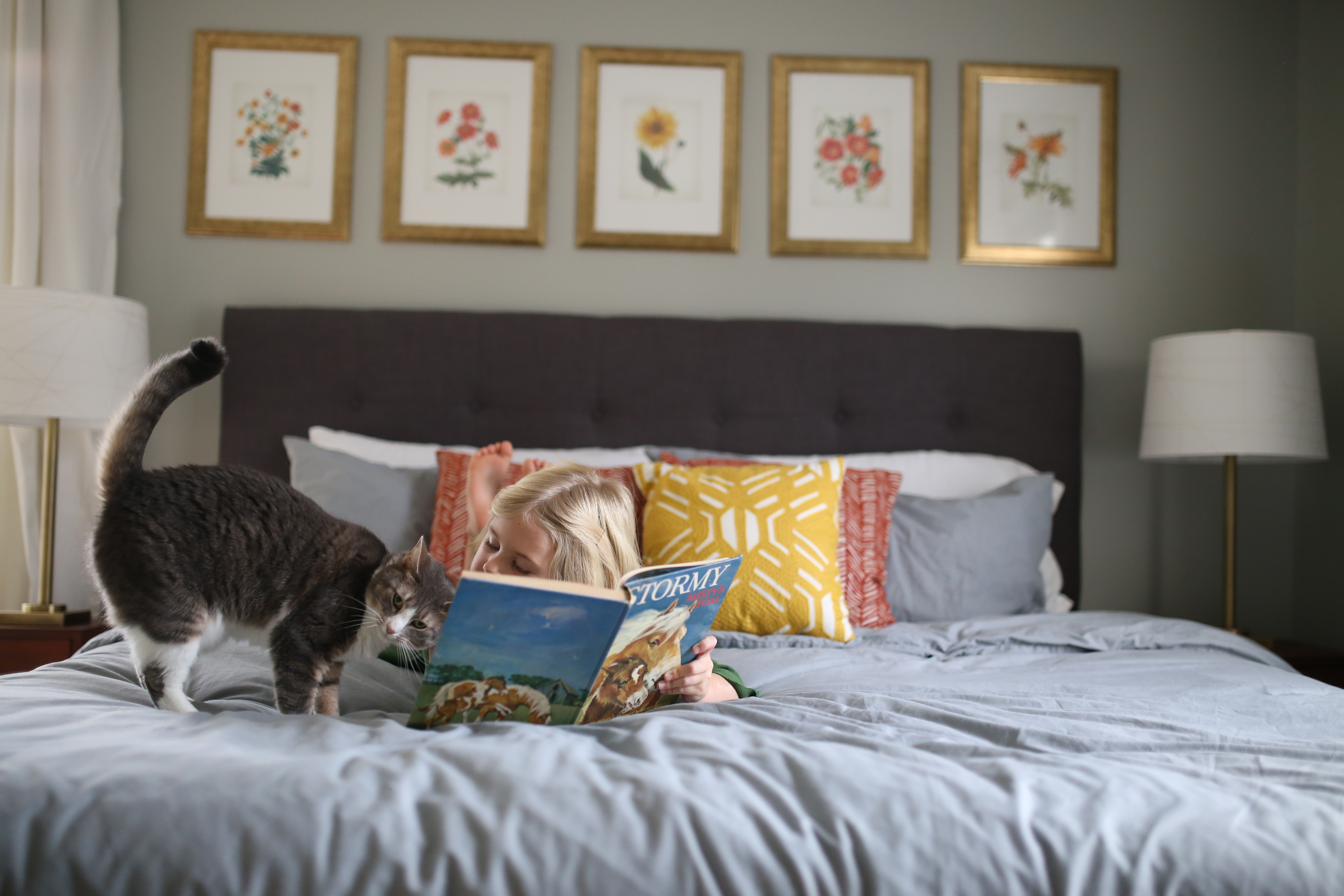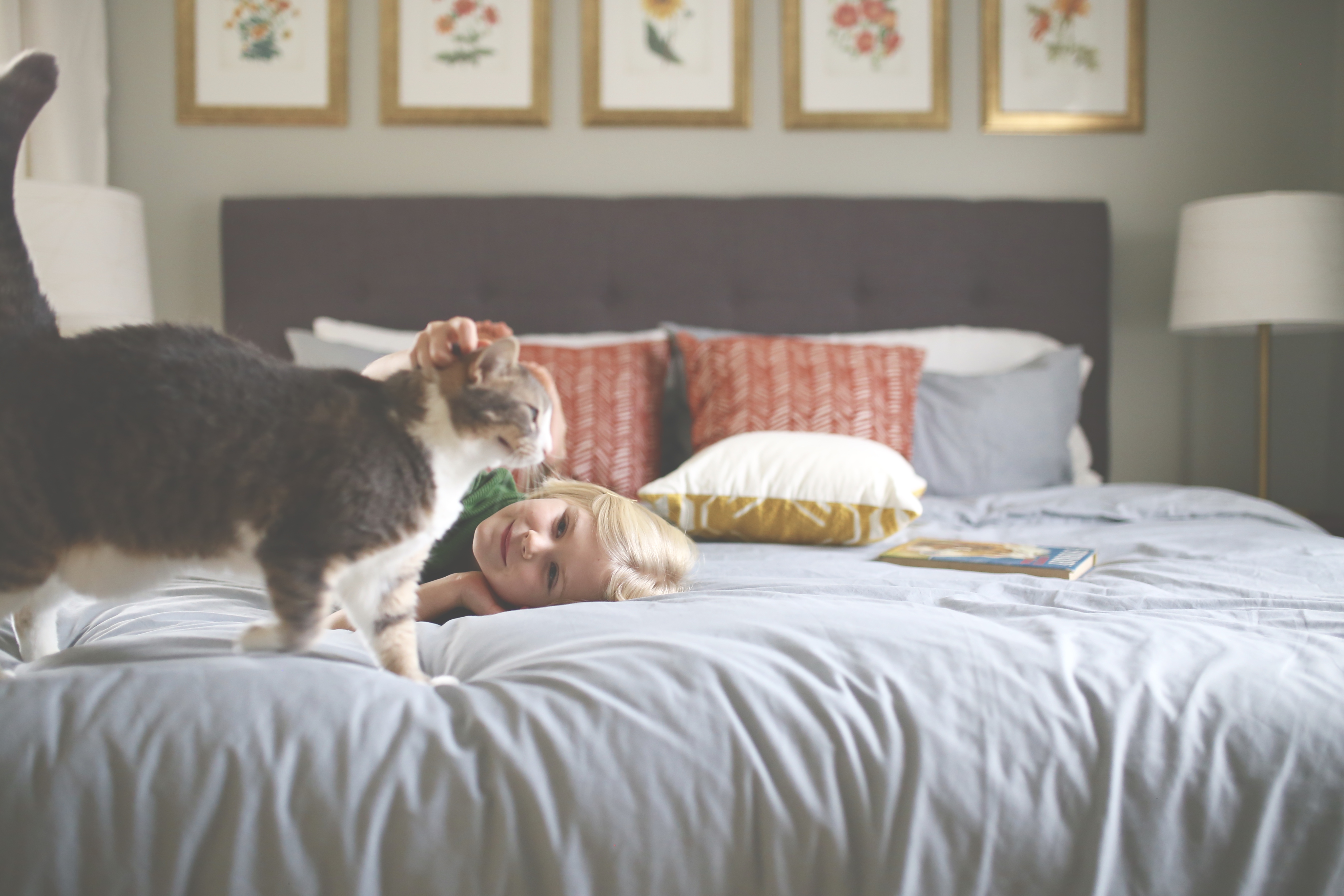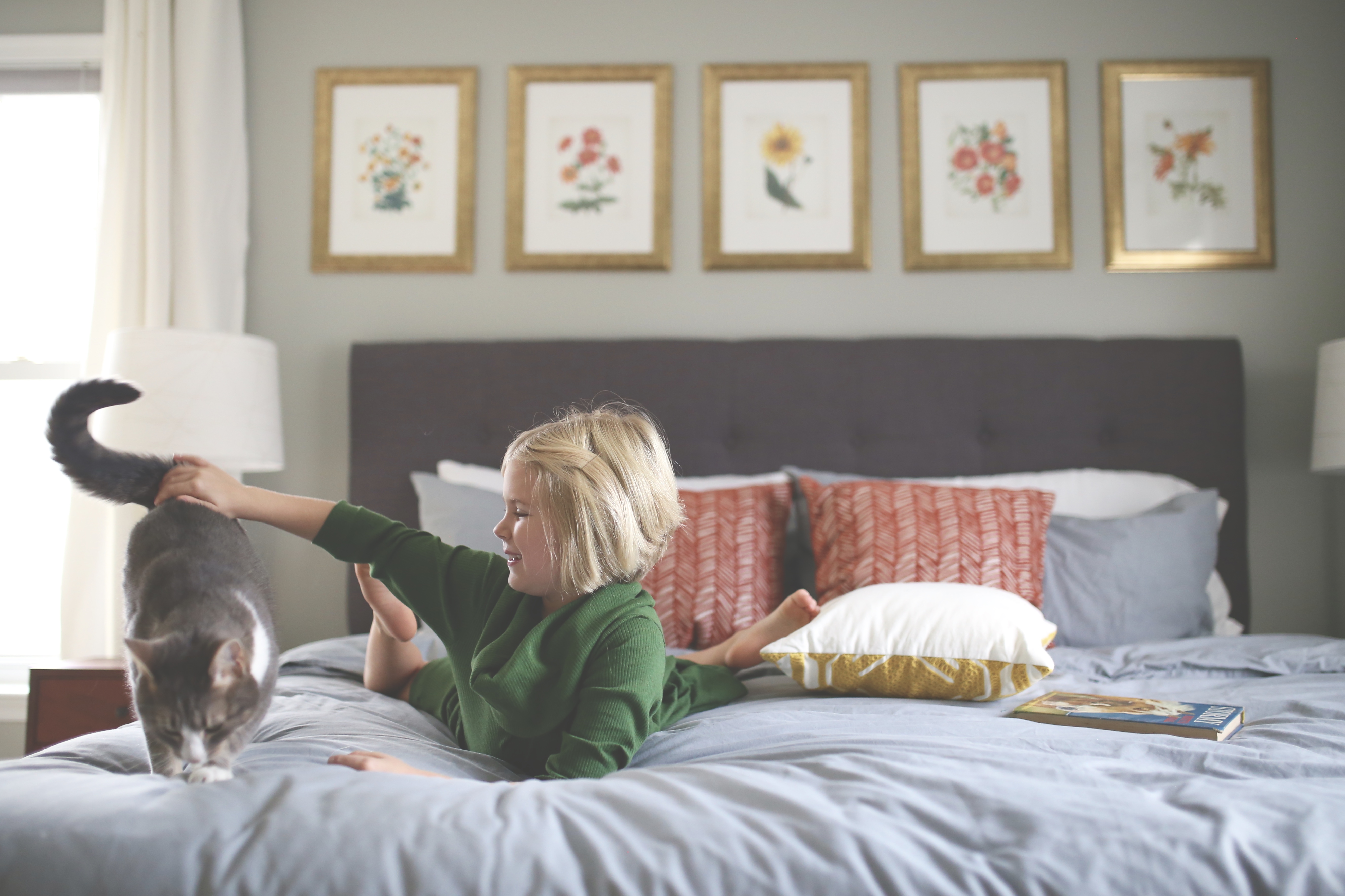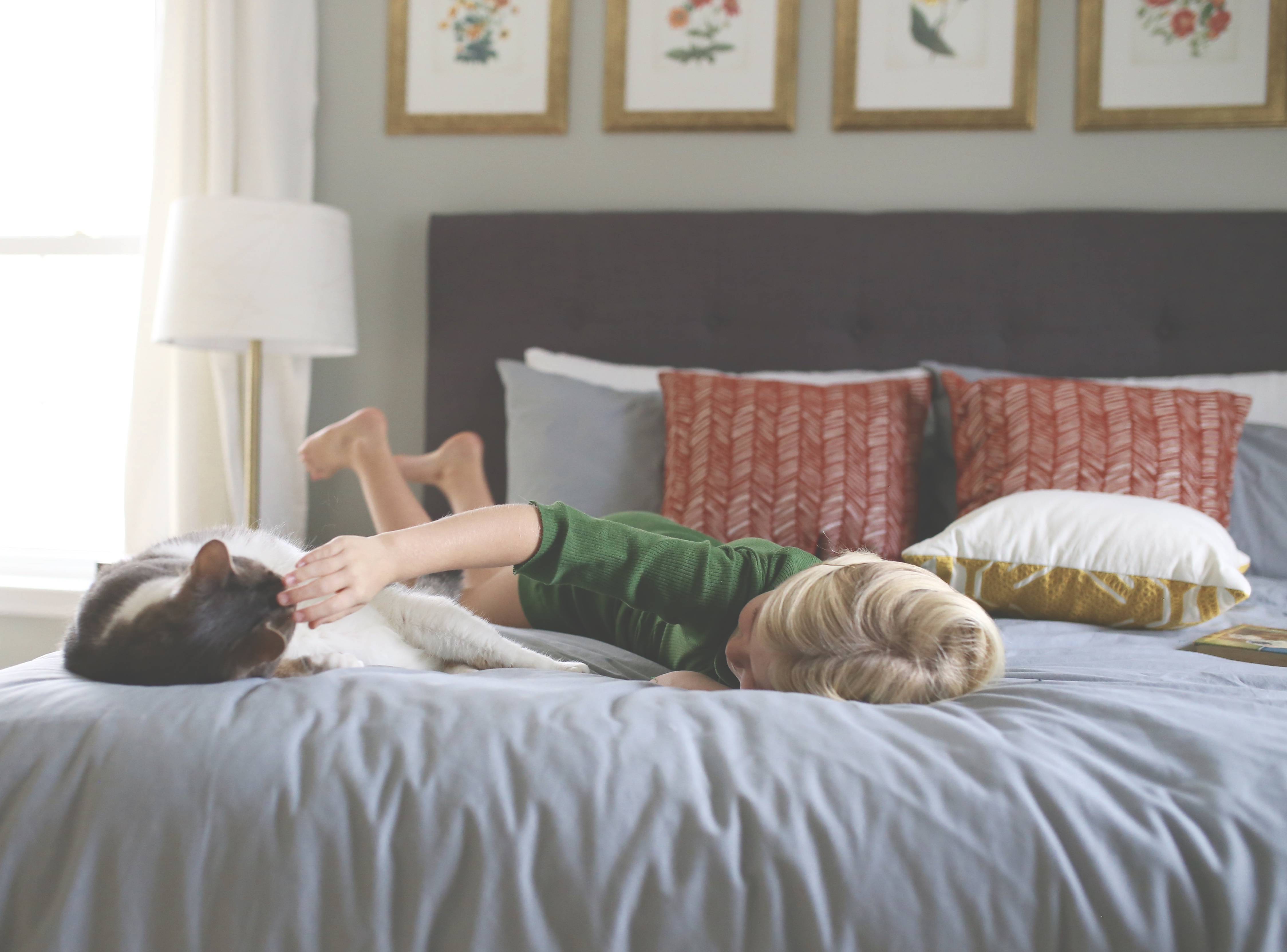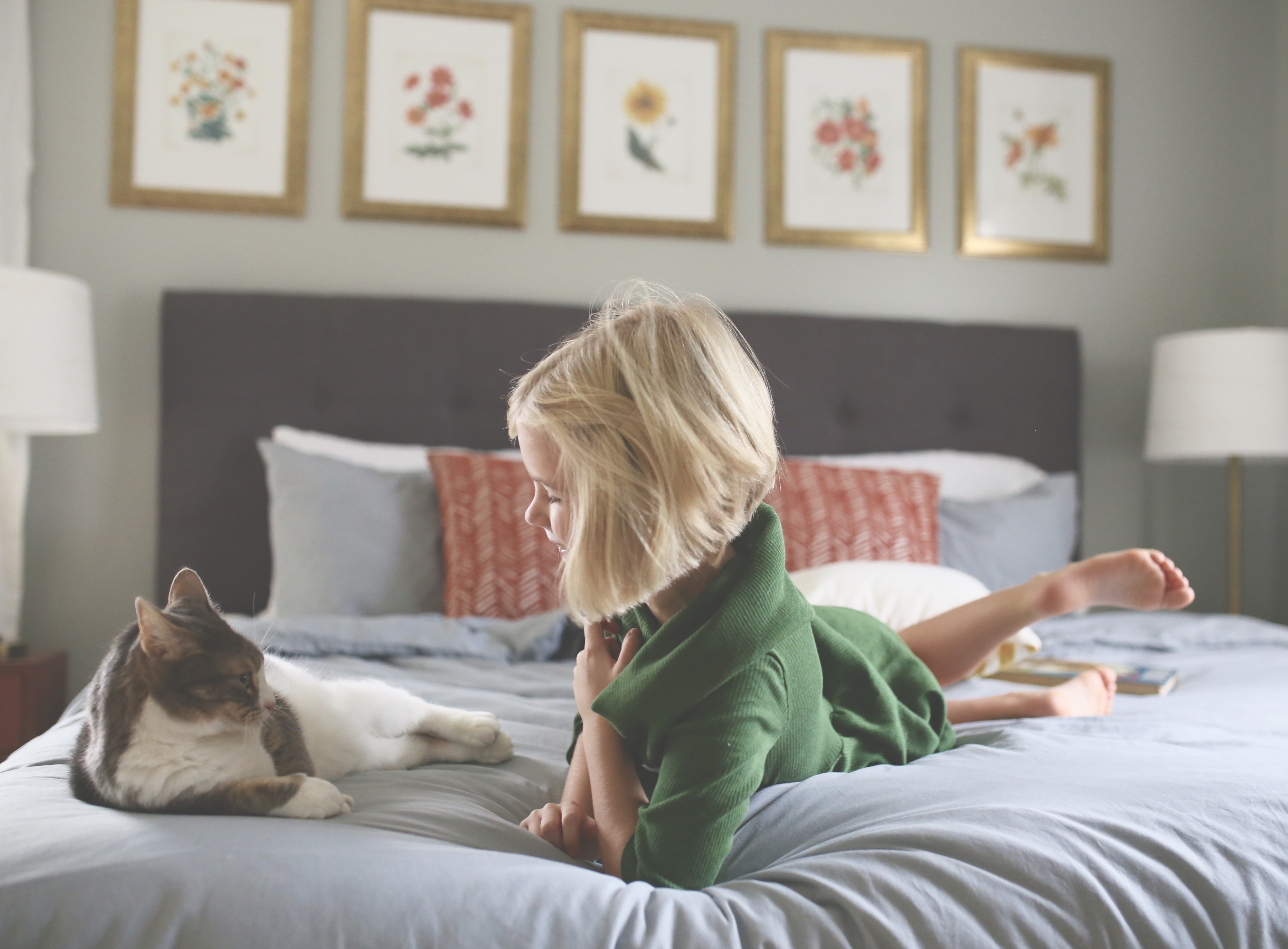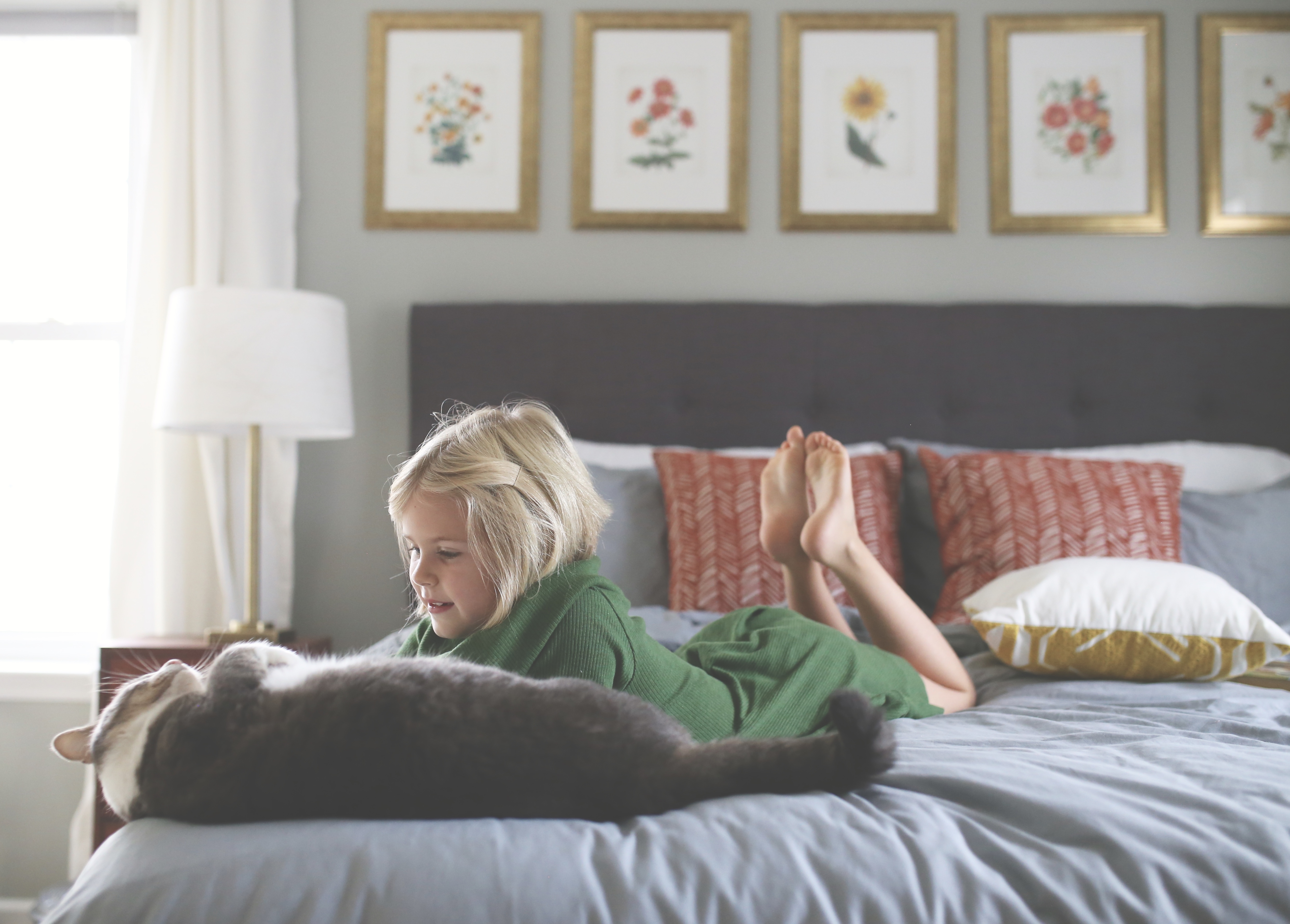 She loves the cozy cowl neck and has already worn it to school several times, paired with stockings and boots.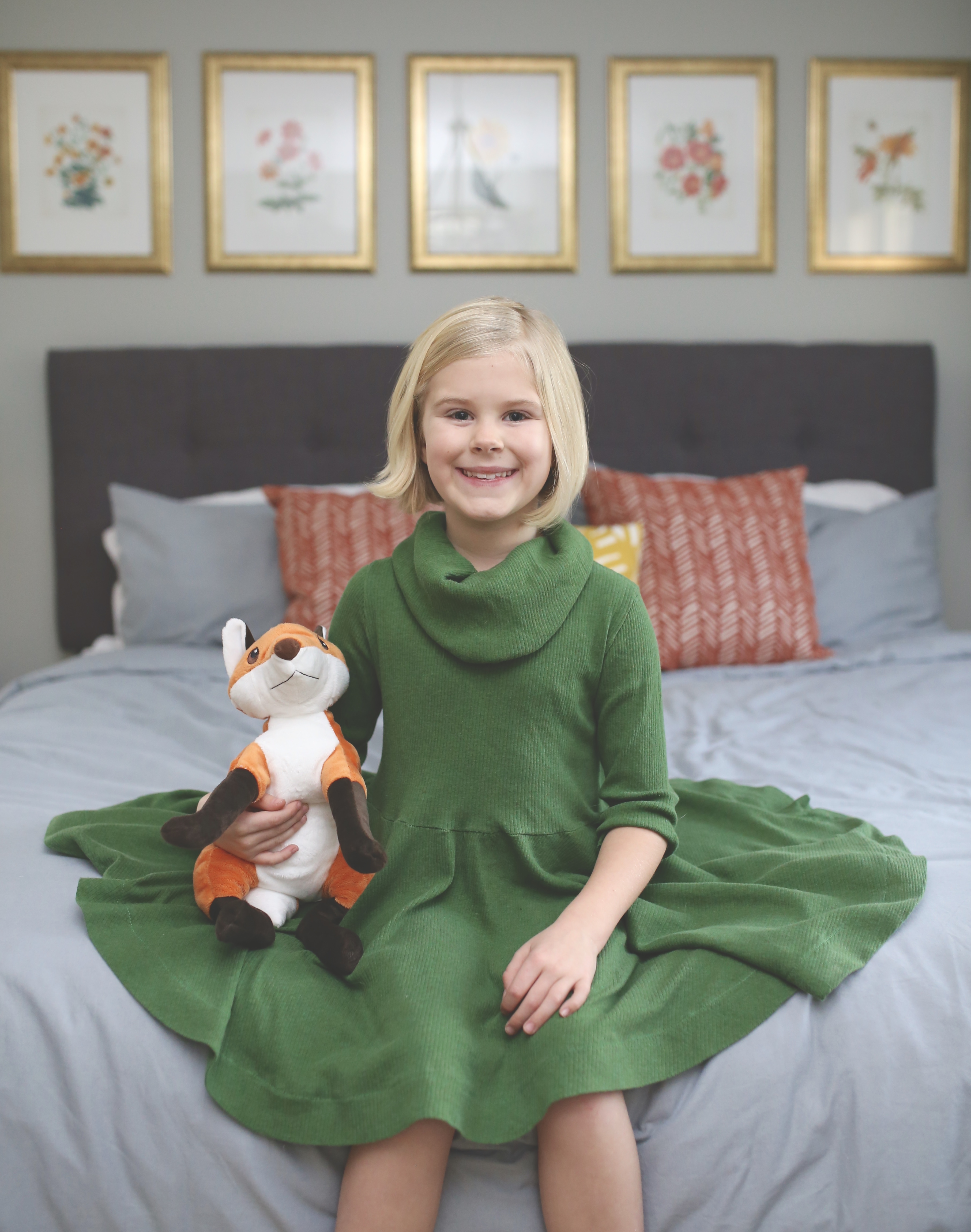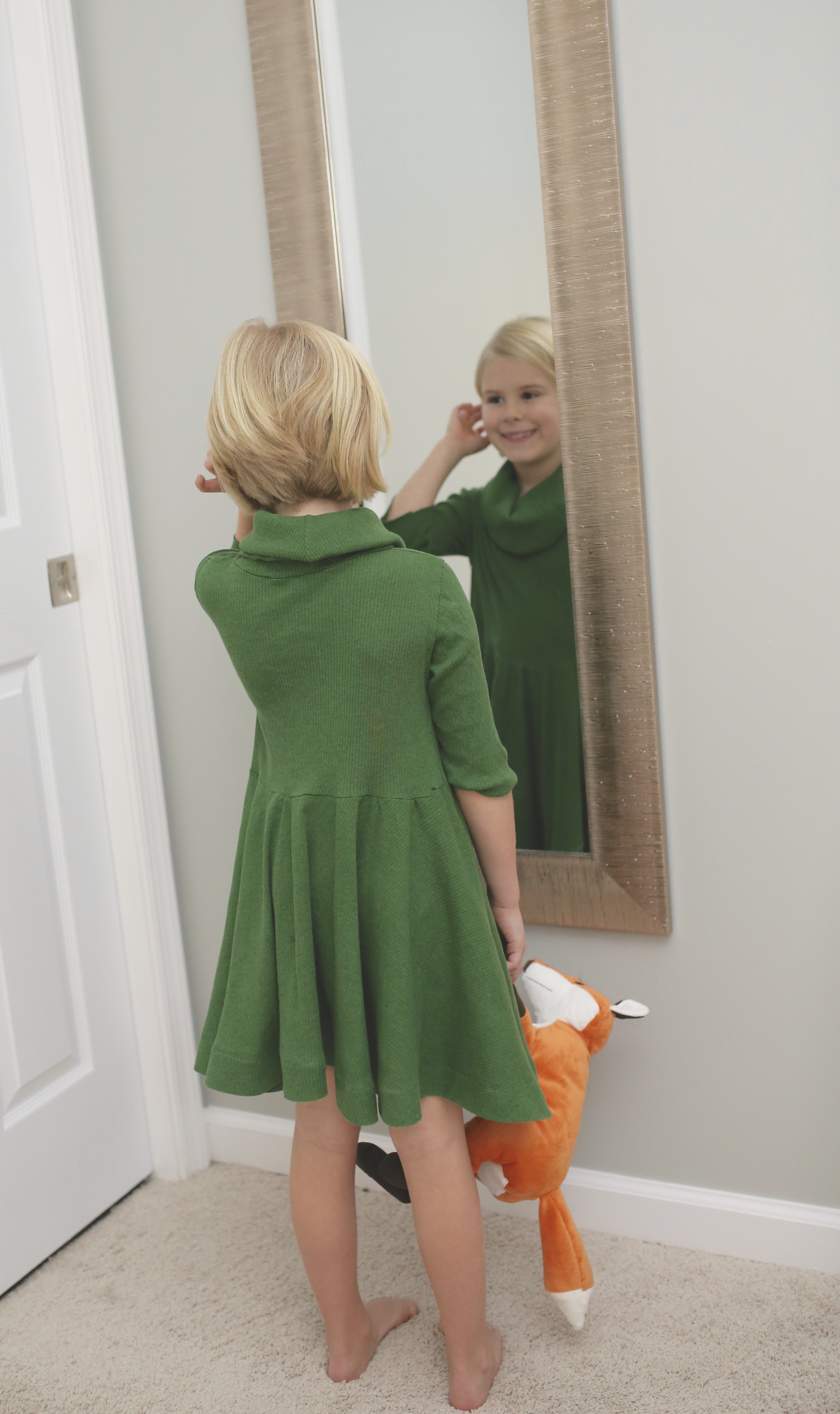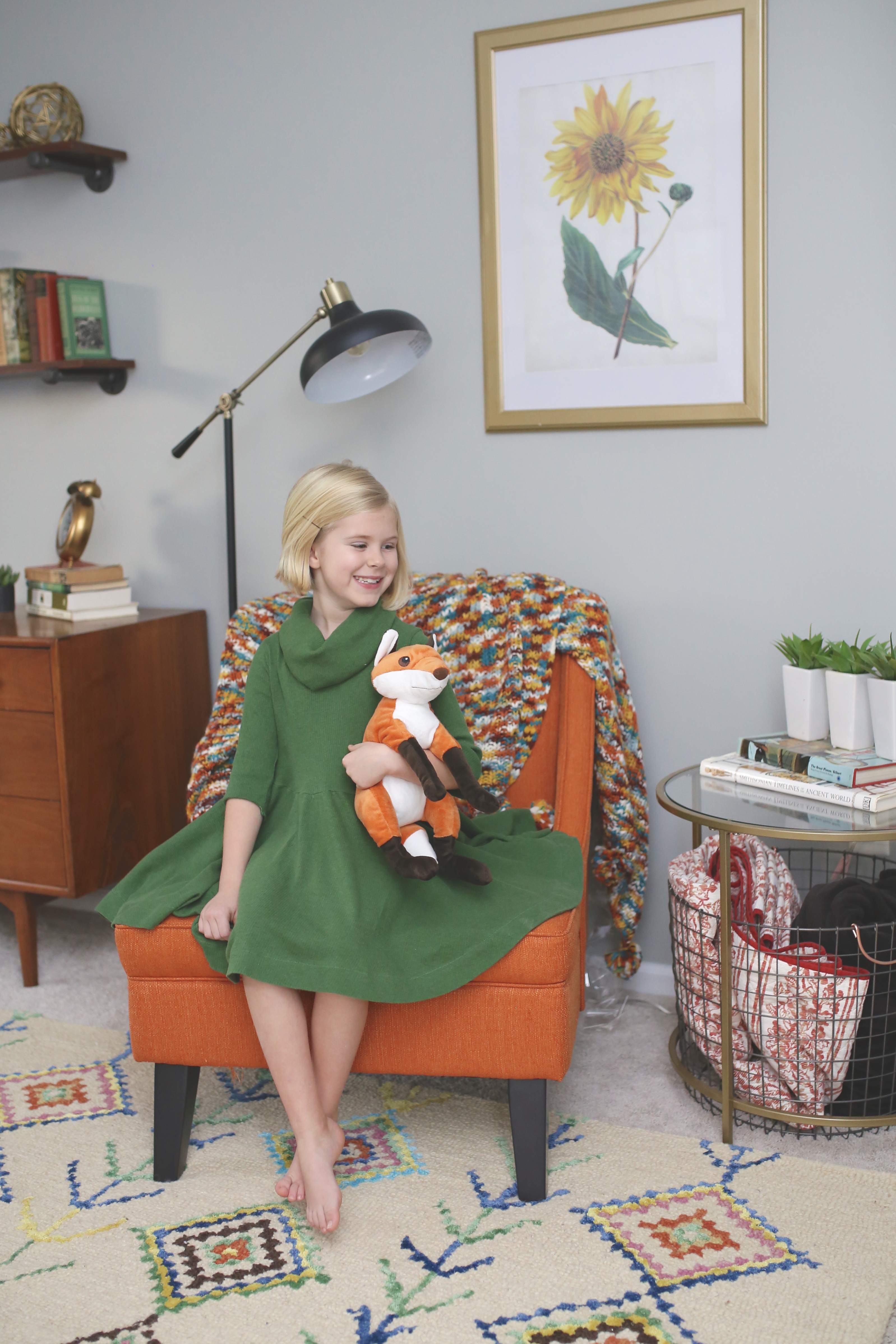 Hayley Crouse is a wife, mother and multifaceted designer. Her love of sewing, crafting, cooking and interior design infuses her daily life and naturally spills over into her online presence. She pushes the envelope of her creativity and hopes that others will be inspired to do the same. She currently authors the Welcome to the Mouse House Blog, is the pattern designer behind Mouse House Creations and is a collaborative designer with Willow & Co. Patterns.