So excited to introduce my limited quantity Father's Day (or any day) Color Me ties!
This is such a fun gift to give to a father.  The kids can color them in and the dad can wear it to work, proudly displaying their kids' handiwork.
They come in Paisley, Butterflies on White, Butterflies on Black, Floral, and Space.  All very limited quantities for now.
Add a 6 pack of Tulip fabric markers for only $5 (normally $7).  Choose either Neon or Primary (or both!)
My husband absolutely adores his ties, colored in by his kids and he wears it to work.  Many people ask him where it is from!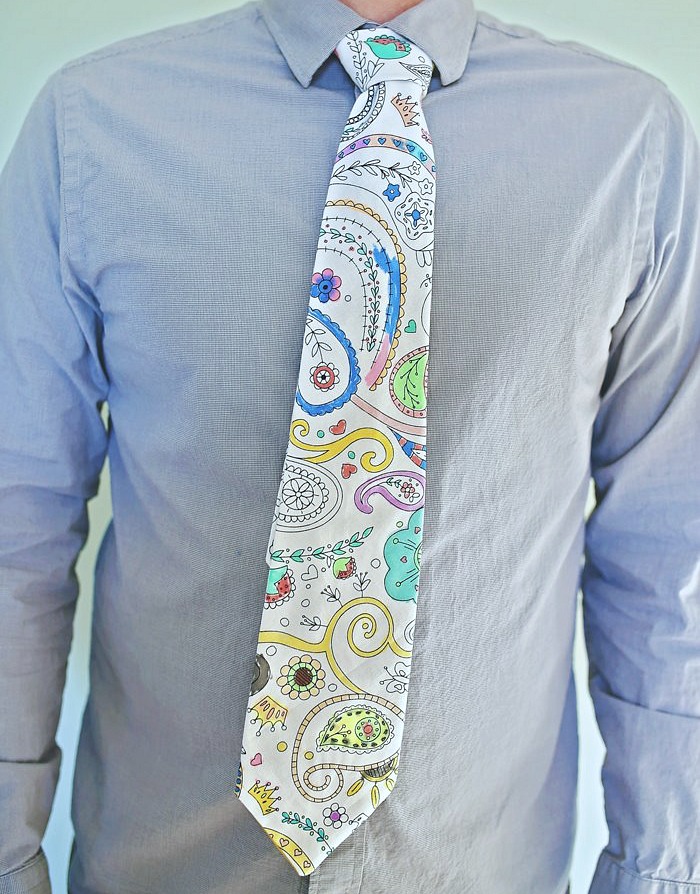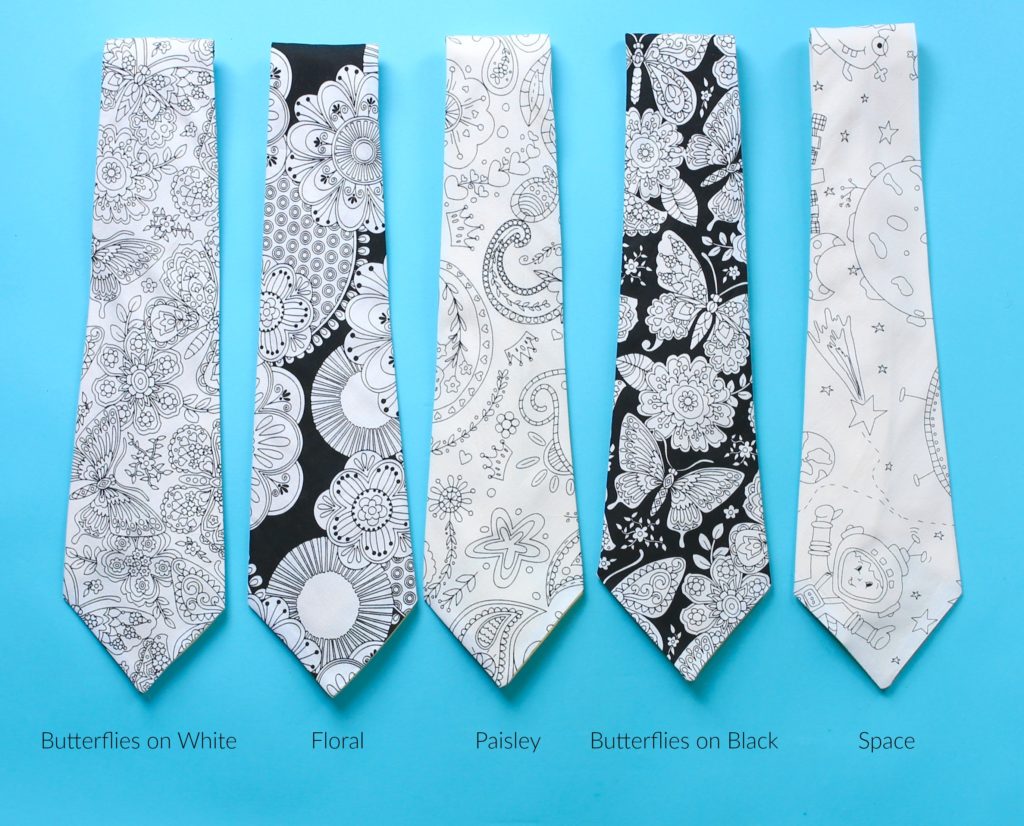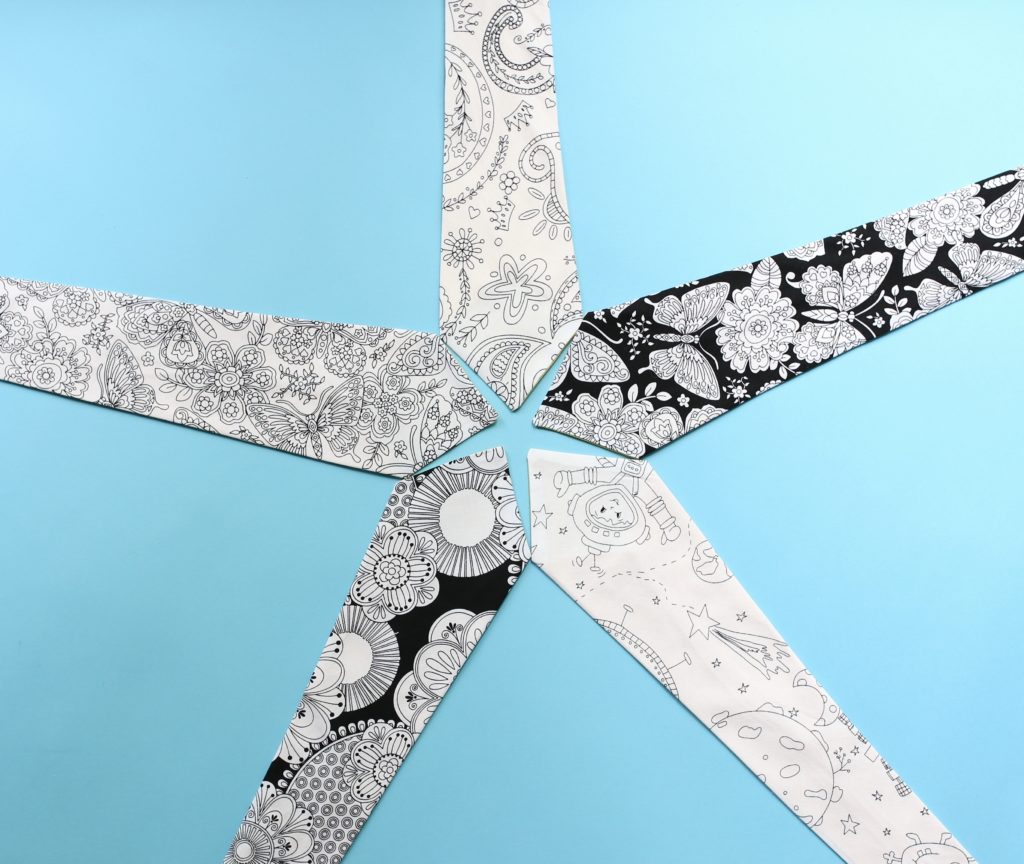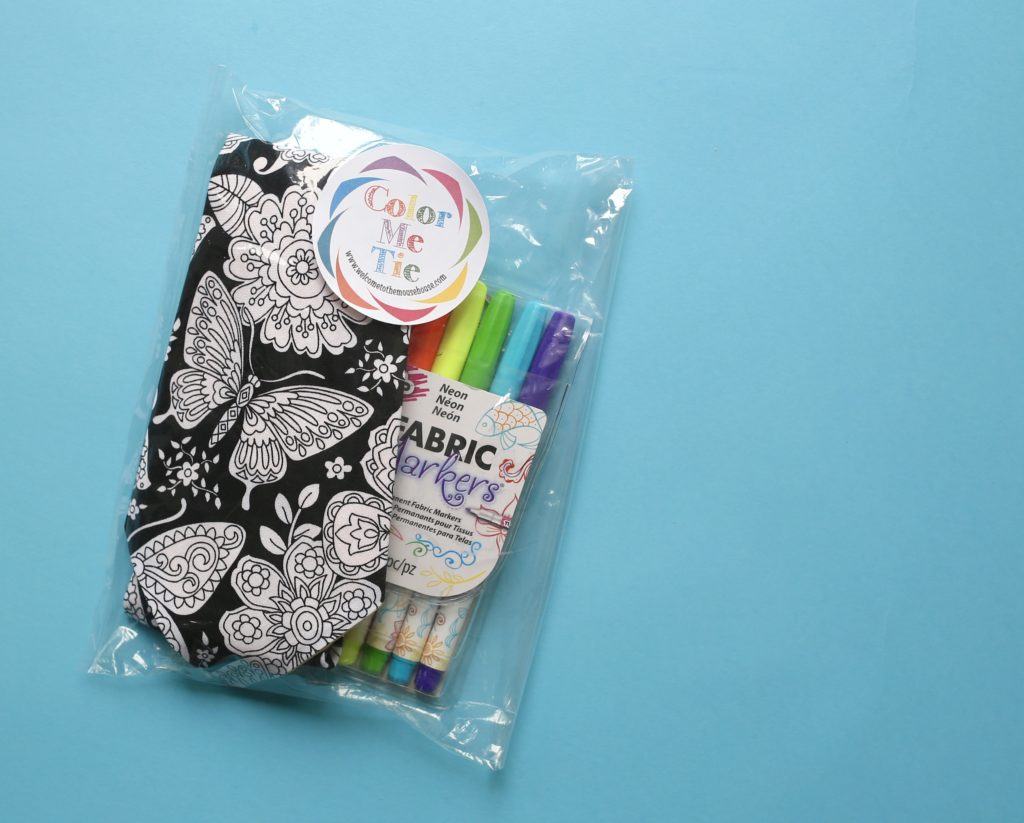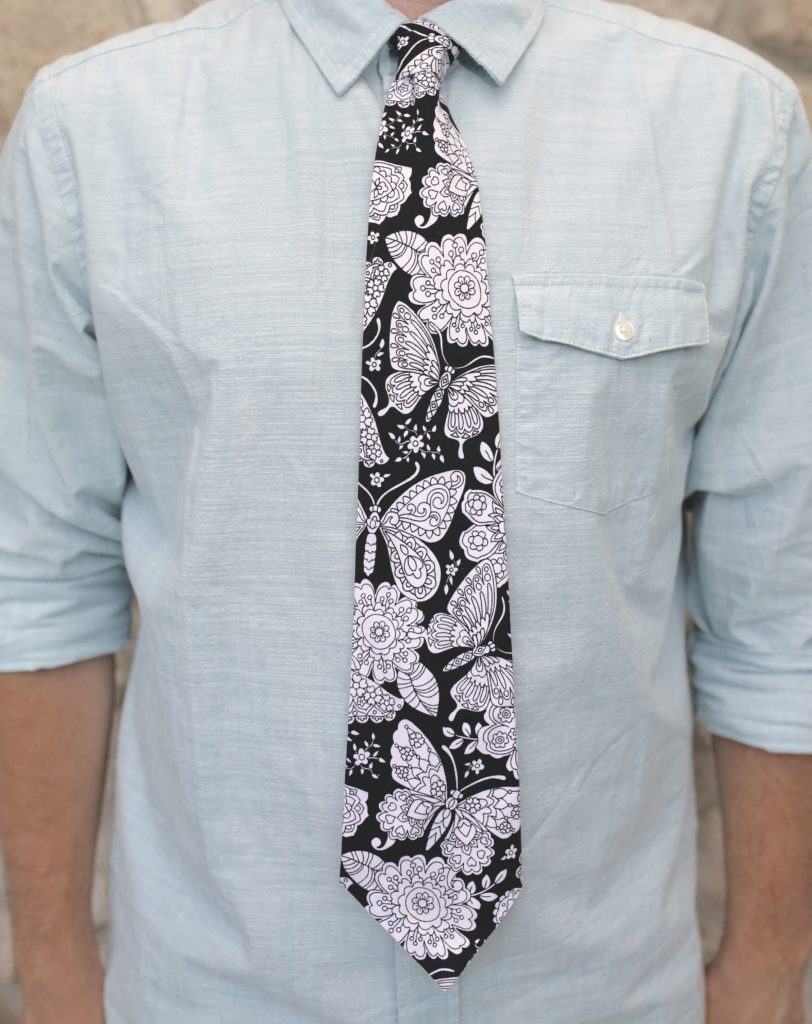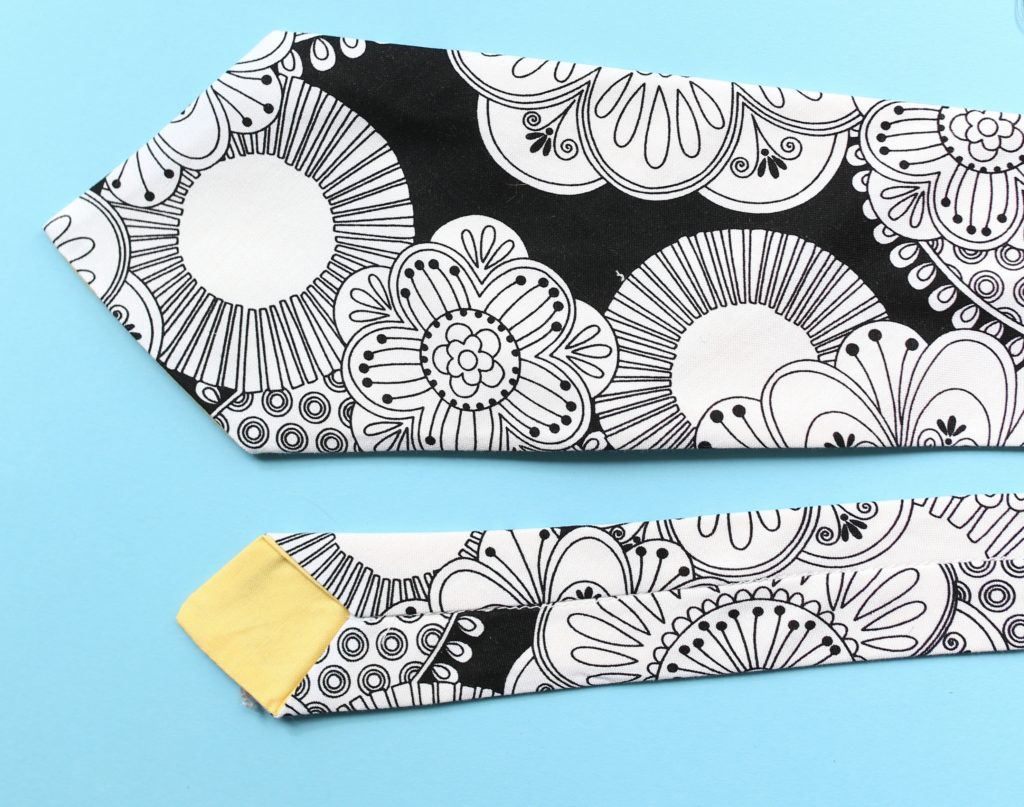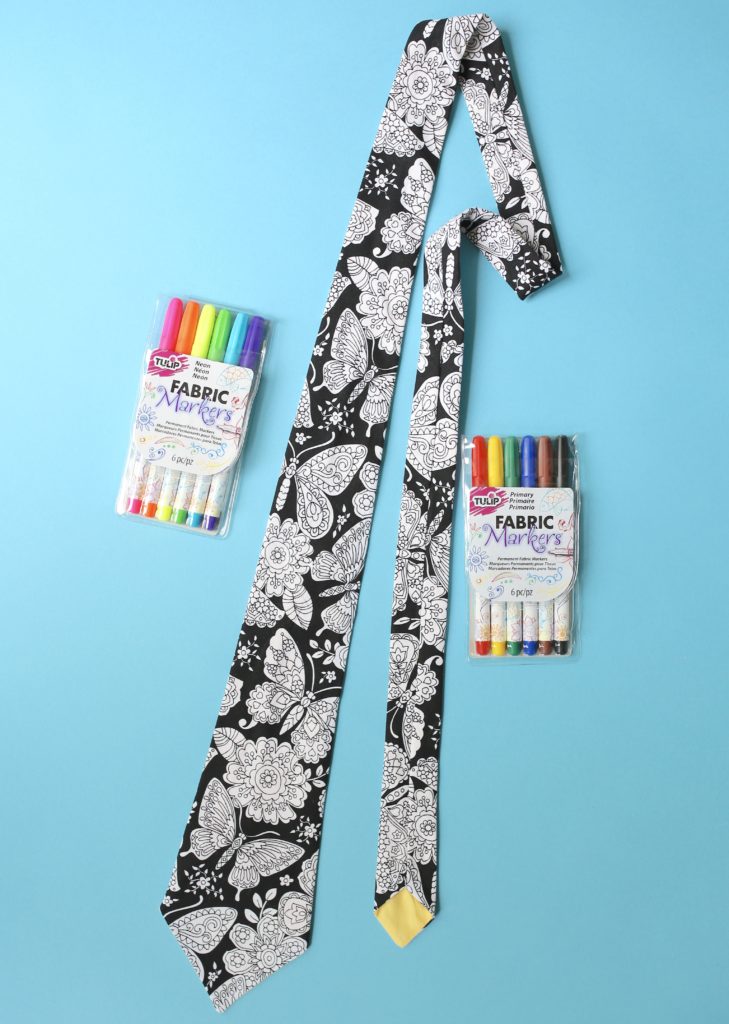 Hayley Crouse is a wife, mother and multifaceted designer. Her love of sewing, crafting, cooking and interior design infuses her daily life and naturally spills over into her online presence. She pushes the envelope of her creativity and hopes that others will be inspired to do the same. She currently authors the Welcome to the Mouse House Blog, is the pattern designer behind Mouse House Creations and is a collaborative designer with Willow & Co. Patterns.