Learn how to make your own sidewalk chalk!
 If your kids are anything like mine, they LOVE to draw on the driveway and on the sidewalks any chance they get and we go through a ton of sidewalk chalk.  It is so fun and easy to make your own.
This was previously published in the Kids Crafts 1-2-3 Magazine, which I am so proud of!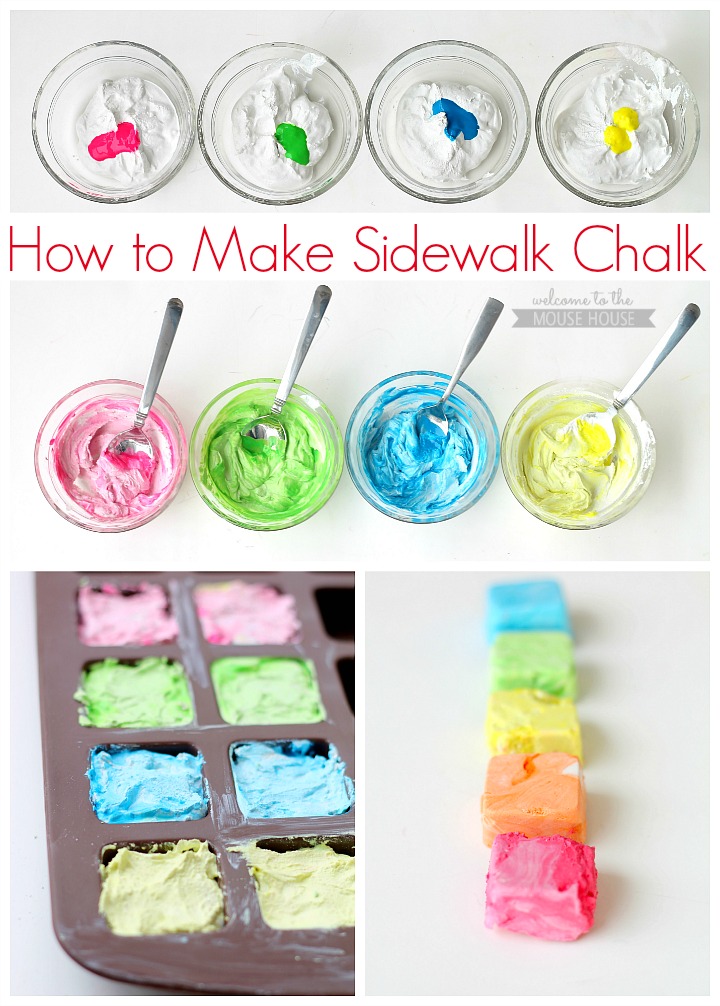 Gather your "ingredients":
*silicone ice cube trays
*tempera paints
*disposable dishes (don't use the pyrex dishes like I did, trust me ha)
*plaster of paris
*warm water
1. Mix warm water with plaster of paris with a 1:1 ratio. So, if you use 1 cup of plaster of paris, use 1 cup of warm water. Add extra water until it becomes "runny".
2. Separate the plaster mix into disposable bowls and add 1-2 tablespoons of tempera paint to each.
3. Mix well. Add more paint until the desired color is achieved.
4. Spoon the colors into the silicon molds. Press and level.
5. Let dry for at least 24 hours. Pop out of molds and let dry for another 24 hours or until totally dry.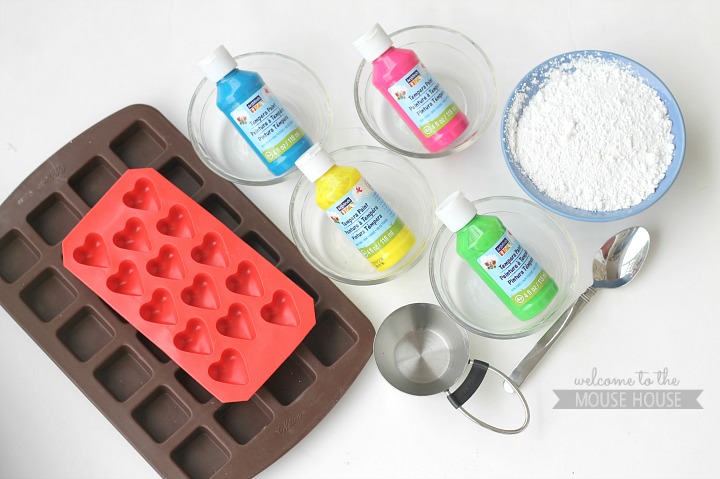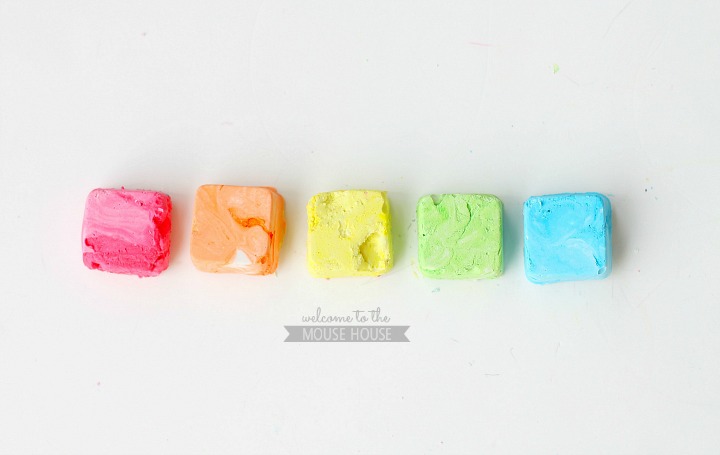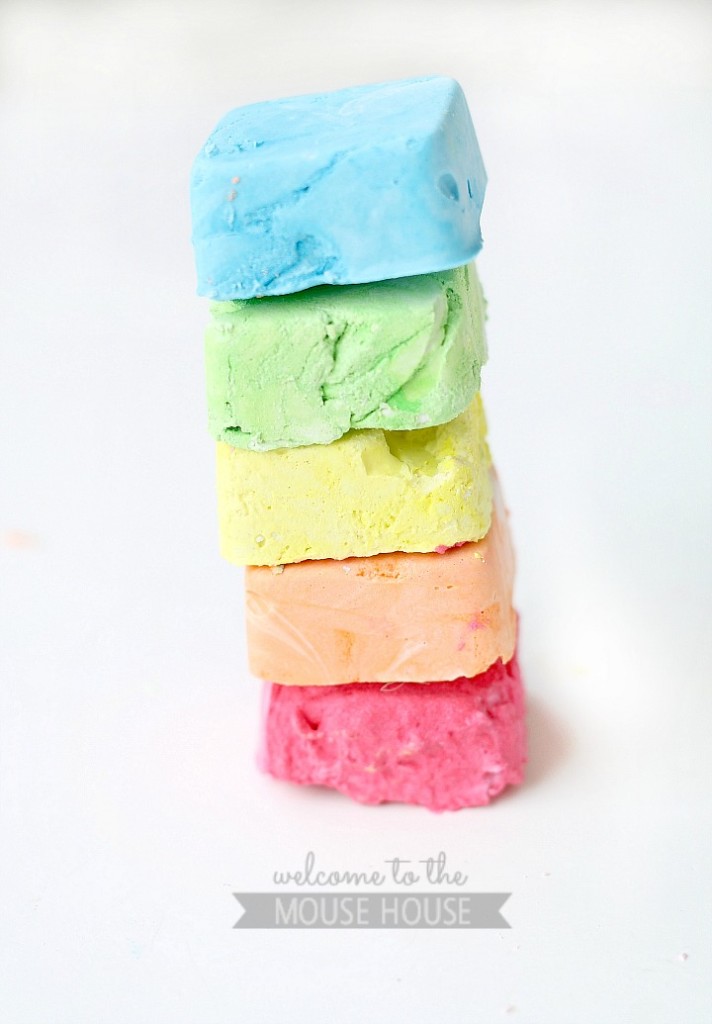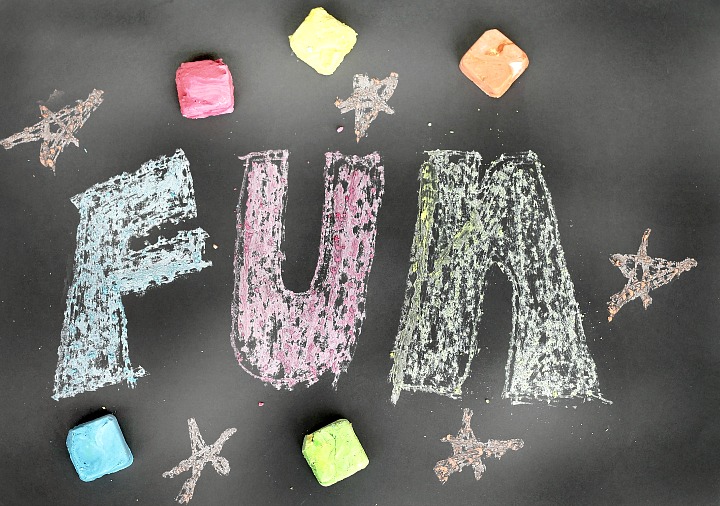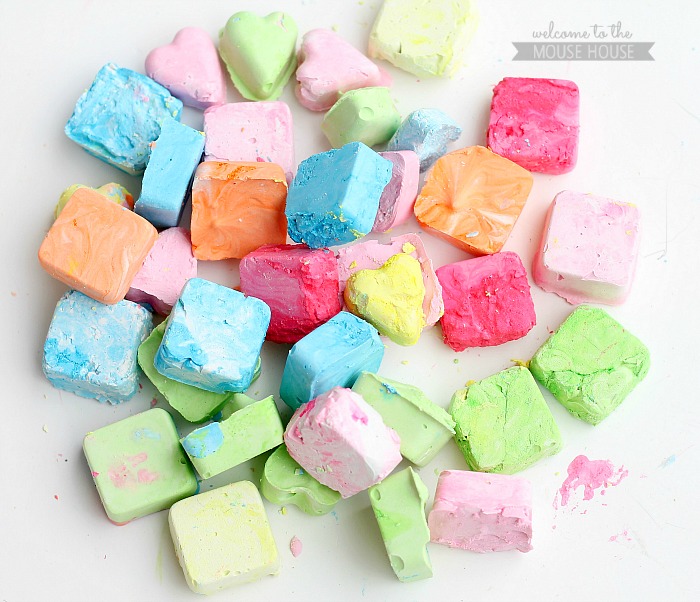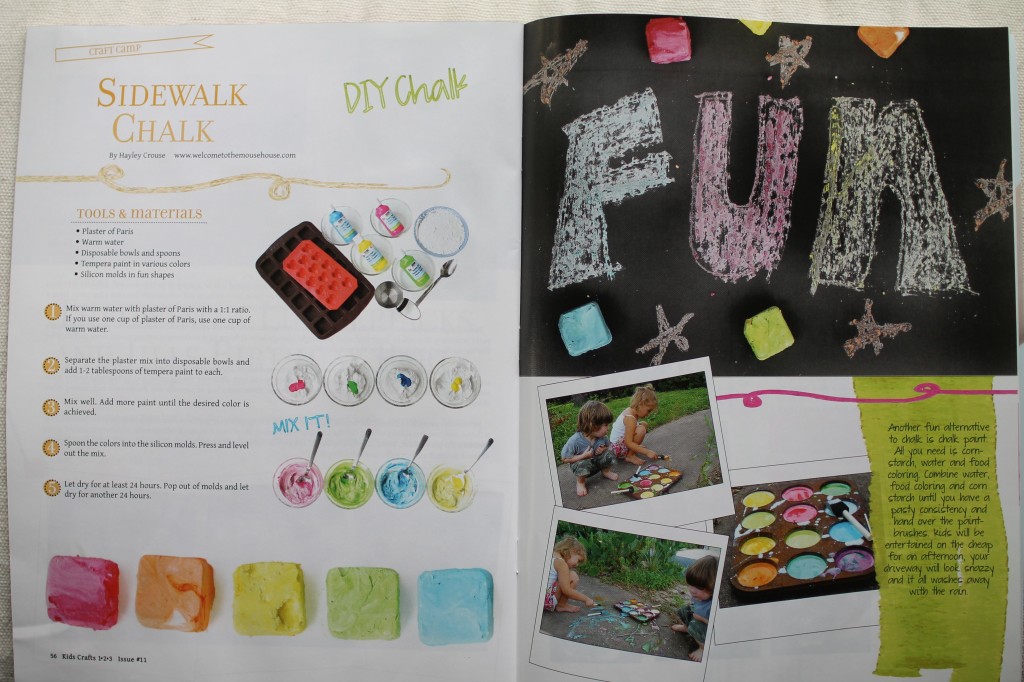 Hayley Crouse is a wife, mother and multifaceted designer. Her love of sewing, crafting, cooking and interior design infuses her daily life and naturally spills over into her online presence. She pushes the envelope of her creativity and hopes that others will be inspired to do the same. She currently authors the Welcome to the Mouse House Blog, is the pattern designer behind Mouse House Creations and is a collaborative designer with Willow & Co. Patterns.