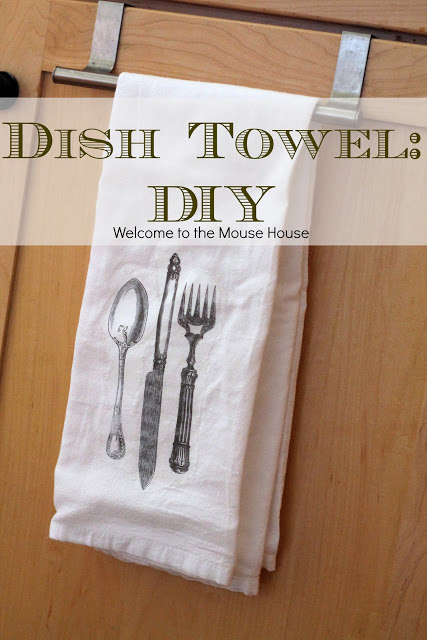 I am a project contributor for Mod Podge Rocks and I recently created a tutorial over there for a fun and easy NO-SEW Christmas shirt.  (Click HERE for full tutorial)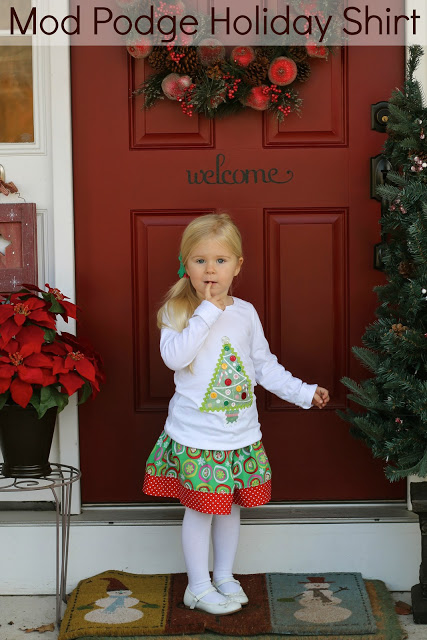 While I was making the shirt, I decided to try a few other projects using Mod Podge and I came up with a cute gift idea.  Dish towels!  These would be great for yourself or to give as a gift to a teacher!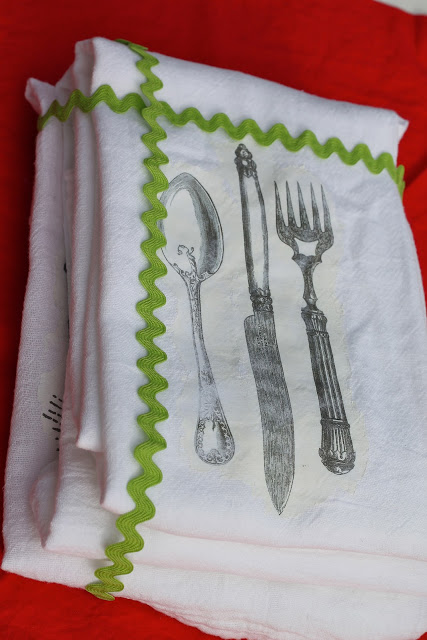 *Dish towels (either old or new)  
(I got the awesome images from Graphics Fairy IMPORTANT:  Make sure to print your image from a Laser Printer, not an ink based printer.  If you don't have one at home, print out your image and bring it to your local Staples or Kinkos to have them make a laserjet photocopy.  It only 
costs a few cents)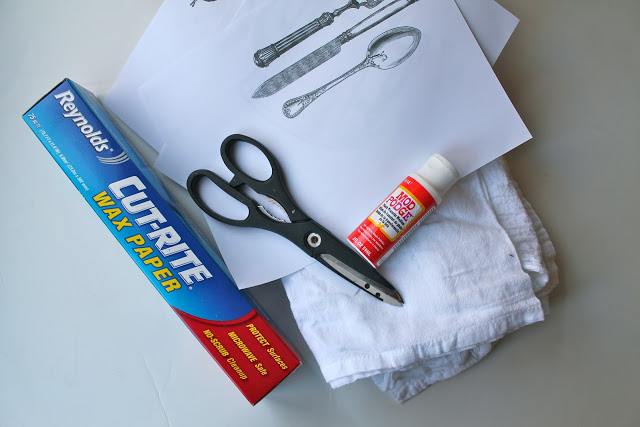 I purchased a set of 5 flour sack kitchen towels from Walmart for under $5.  As soon as I brought them home, I washed them, dried them, and ironed them before beginning this project.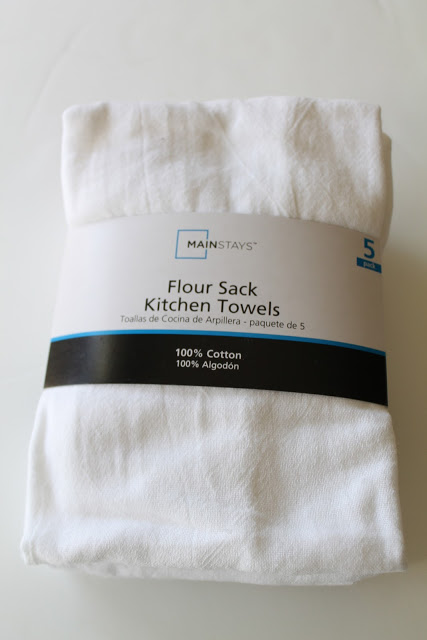 I found the Mod Podge Image Transfer medium at my local craft store and I used a coupon.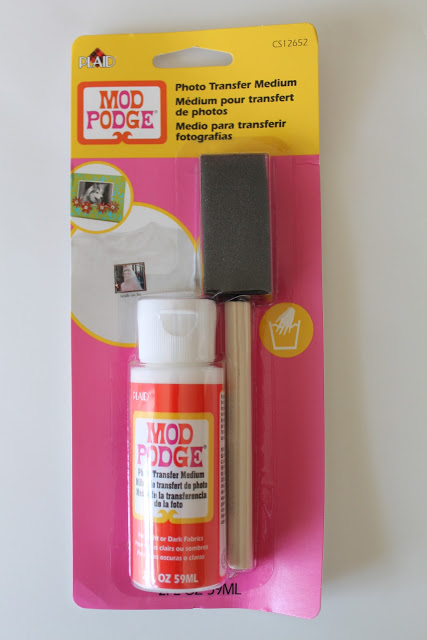 Lay wax paper down to protect your work surface.
Cut your image to size.  Generously apply a thick layer of Mod Podge Photo Transfer Medium to the FRONT of the image.  Apply as much Mod Podge as it takes to basically make the image disappear.
Once completely covered with Mod Podge, place your image picture-side down onto the dish towel.  Make sure it is in the right spot and not crooked.  Now, gently, but firmly secure it to the dish towel by rubbing in small circles all over the paper.  Make sure there are no wrinkles or bumps.
Lay flat to dry.  Wait at least 24 hours!  Do not try to peek or lift up the paper before then (I *may* have done that with my first attempt because I am extremely impatient.)
After you patiently waited the 24 hours, grab a damp sponge or towel.  It is time to remove that paper and see your lovely image again.  Gently rub the paper off using the damp sponge using a small circular motion..  You will then see the paper start to flake off and your image will start to show!  Once you feel that all of the paper has been removed, it is time to let your dish towel hang dry (product cannot be washed for at least 72 hours and hang drying is always best)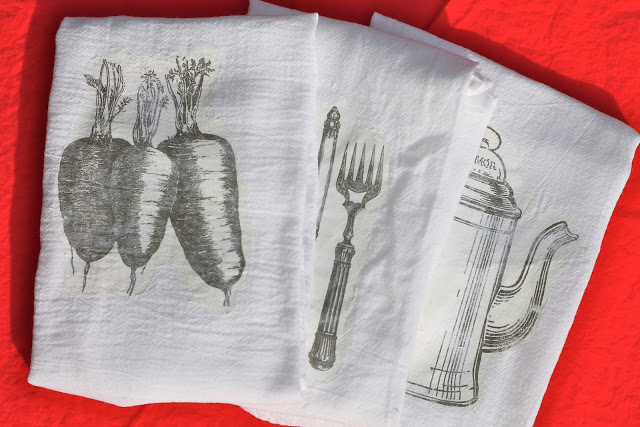 We have been using ours daily and they have held up well to washing and machine drying.  I will update you guys if I find that they start to wear down, but so far, so good!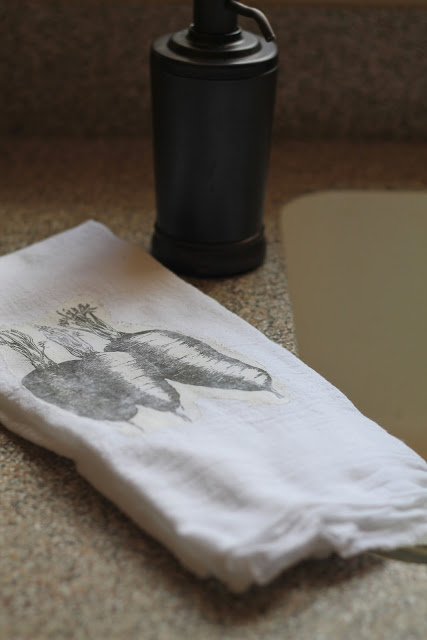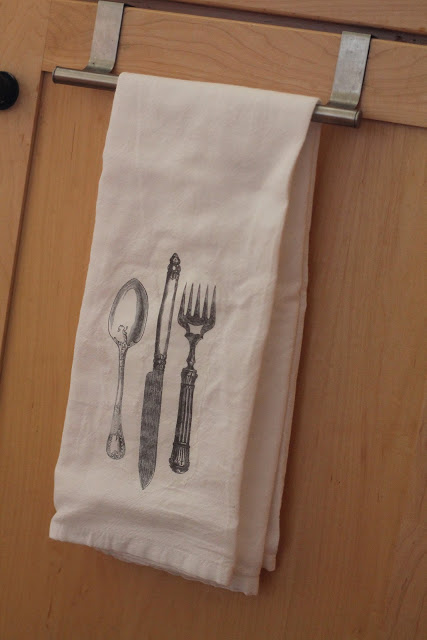 They would definitely make a cute Christmas gift!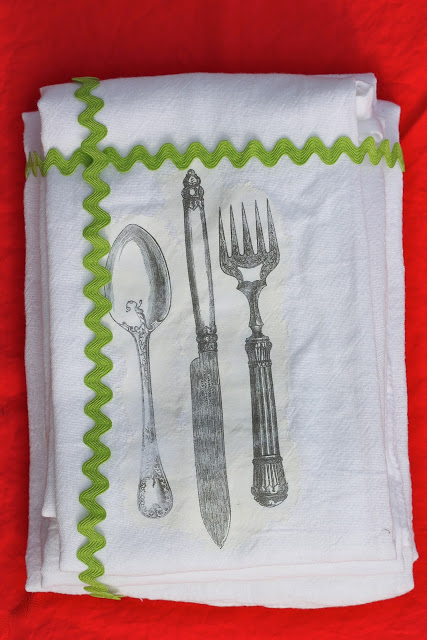 P.S.  I am not sure if I mentioned it on here or not, but I am taking a brief Etsy break so that I can work on reconfiguring my business plan.  Once I reopen in 2-3 months,  I will be offering many new items and some of my previous items will no longer be available.  I just want to thank all of the customers who have kept me extremely busy these past few years! 

Hayley Crouse is a wife, mother and multifaceted designer. Her love of sewing, crafting, cooking and interior design infuses her daily life and naturally spills over into her online presence. She pushes the envelope of her creativity and hopes that others will be inspired to do the same. She currently authors the Welcome to the Mouse House Blog, is the pattern designer behind Mouse House Creations and is a collaborative designer with Willow & Co. Patterns.