I am so excited about my new sewing pattern, the Women's Janie Dress and Peplum (inspired by the girl Janie Dress and Peplum).  The new pattern is now available in my shop HERE at a discounted rate of $6 (normally $9) until Friday, March 3.  After the sale ends, I will set up a discounted combined listing for the Women's and Girl's Janie pattern, as well.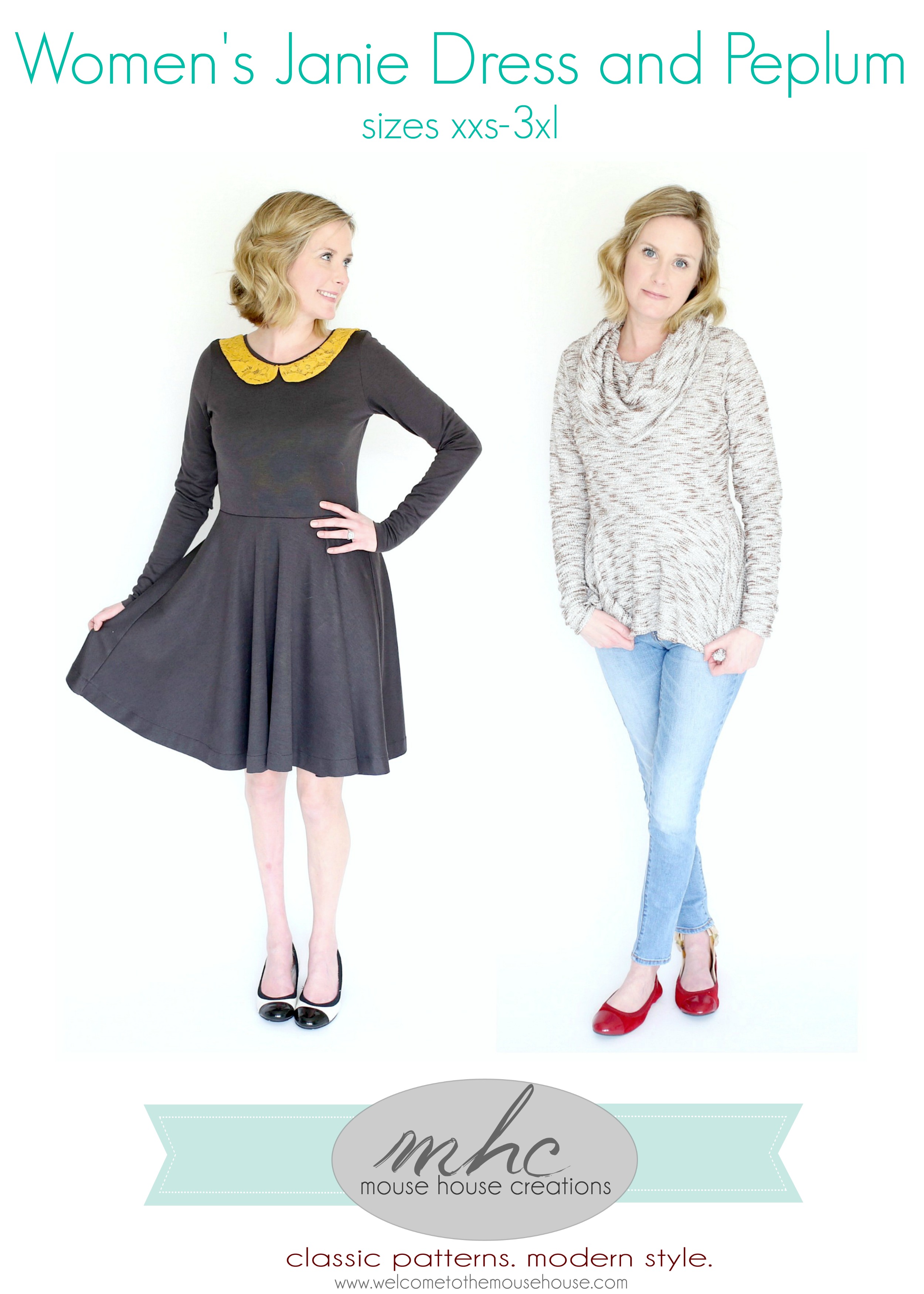 The Women's Janie Dress and Peplum has just as many options as the girl version has.  Aside from the standard neckline dress, other options include a cowl neck, ballet scoop back, peter pan collar, peplum length, regular circle skirt, a flattering 3/4 circle skirt, pockets and 3 different sleeve lengths.  A full FBA bodice pattern piece is included, for those that need the extra room in the bust!  The wide format pattern is included with the purchase.
Be sure to check out all of the tester photos in the listing to get an idea of what it looks like on ALL shapes and sizes!
Ainsley and I had fun shooting photos for this.  She couldn't believe it when she saw that I had a matching dress!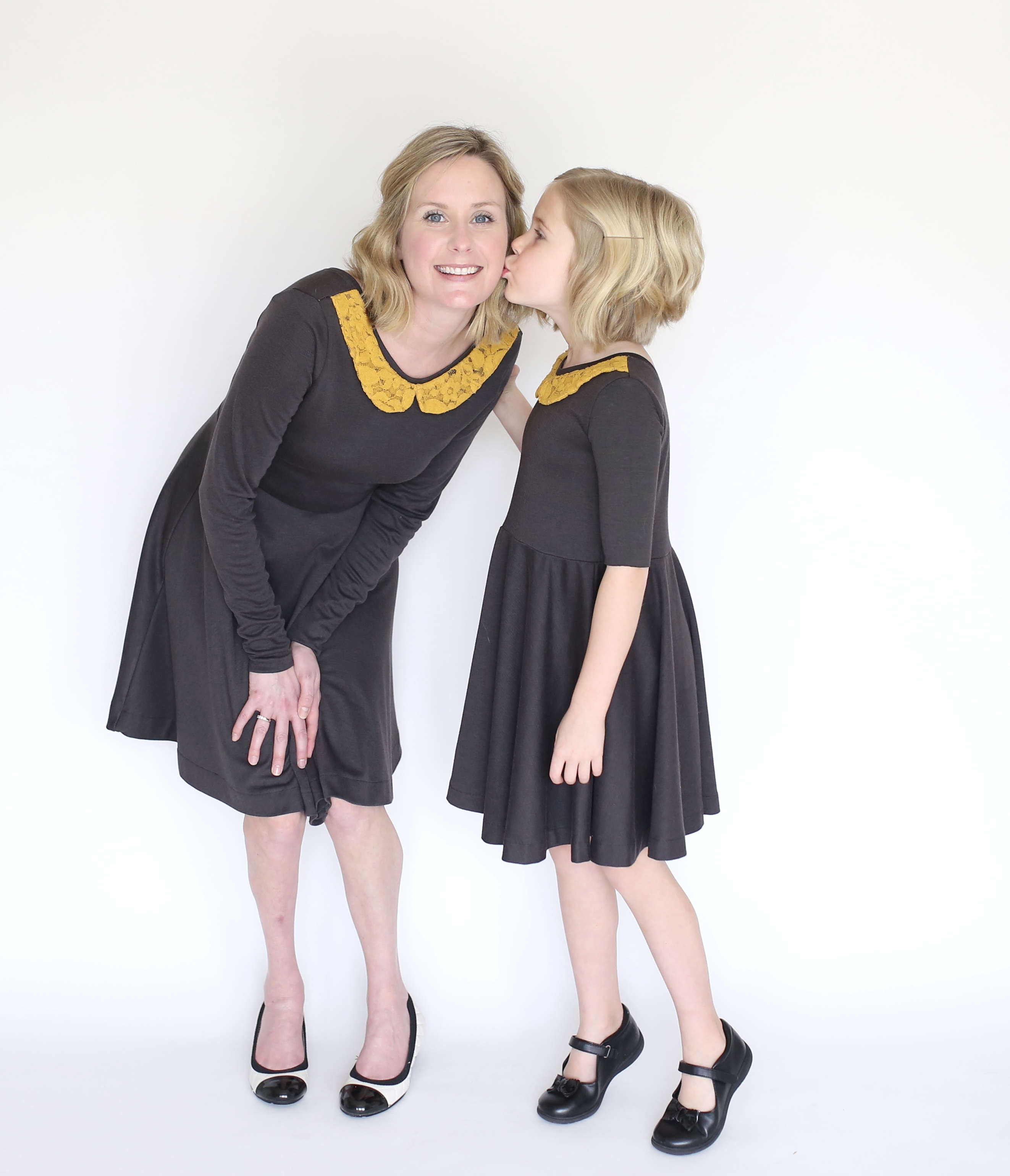 I made it exactly like hers, except mine has long sleeves and a 3/4 circle skirt.  We both have that fun ballet scoop back and peter pan collars.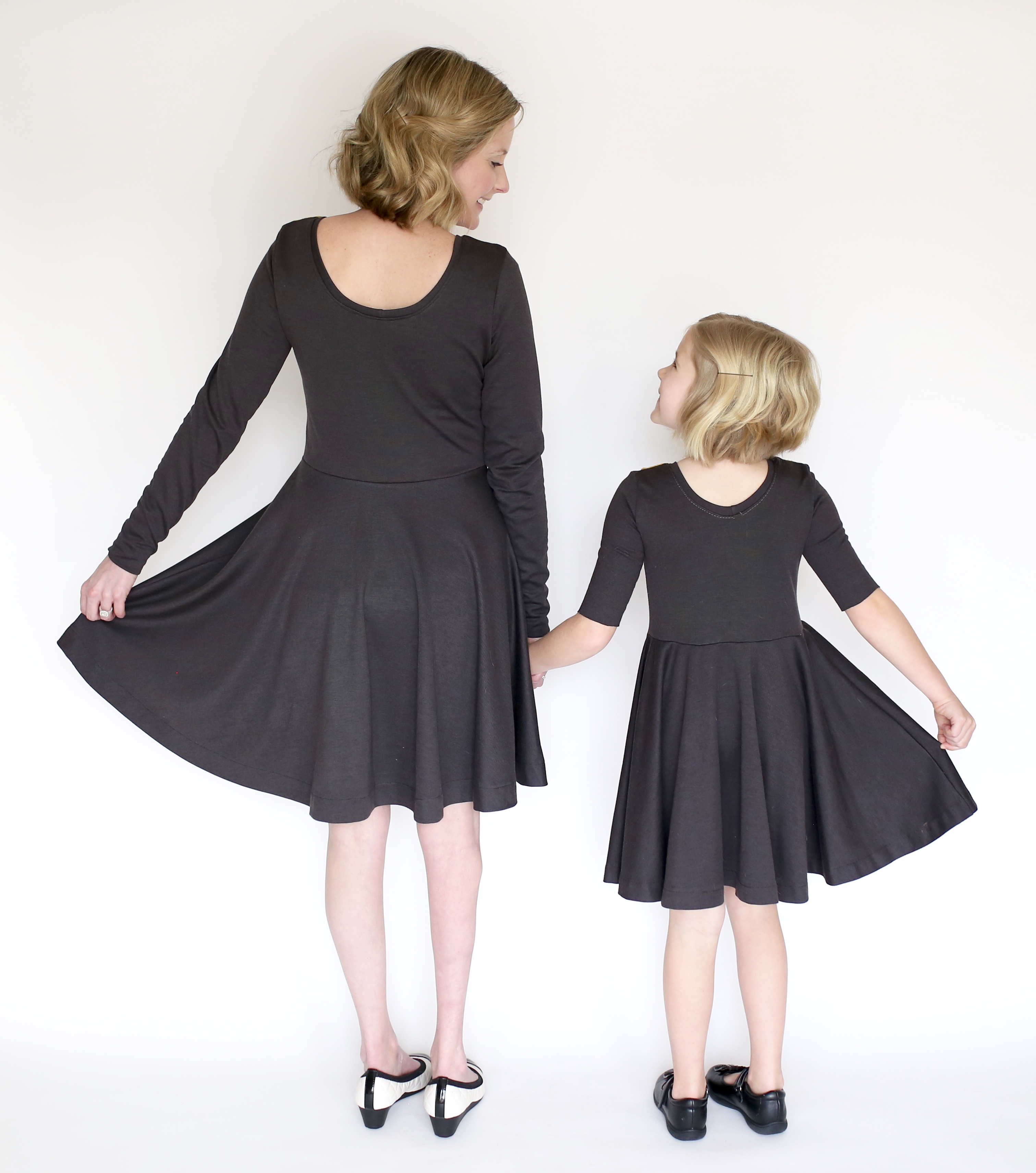 I love how swooshy and twirly it is.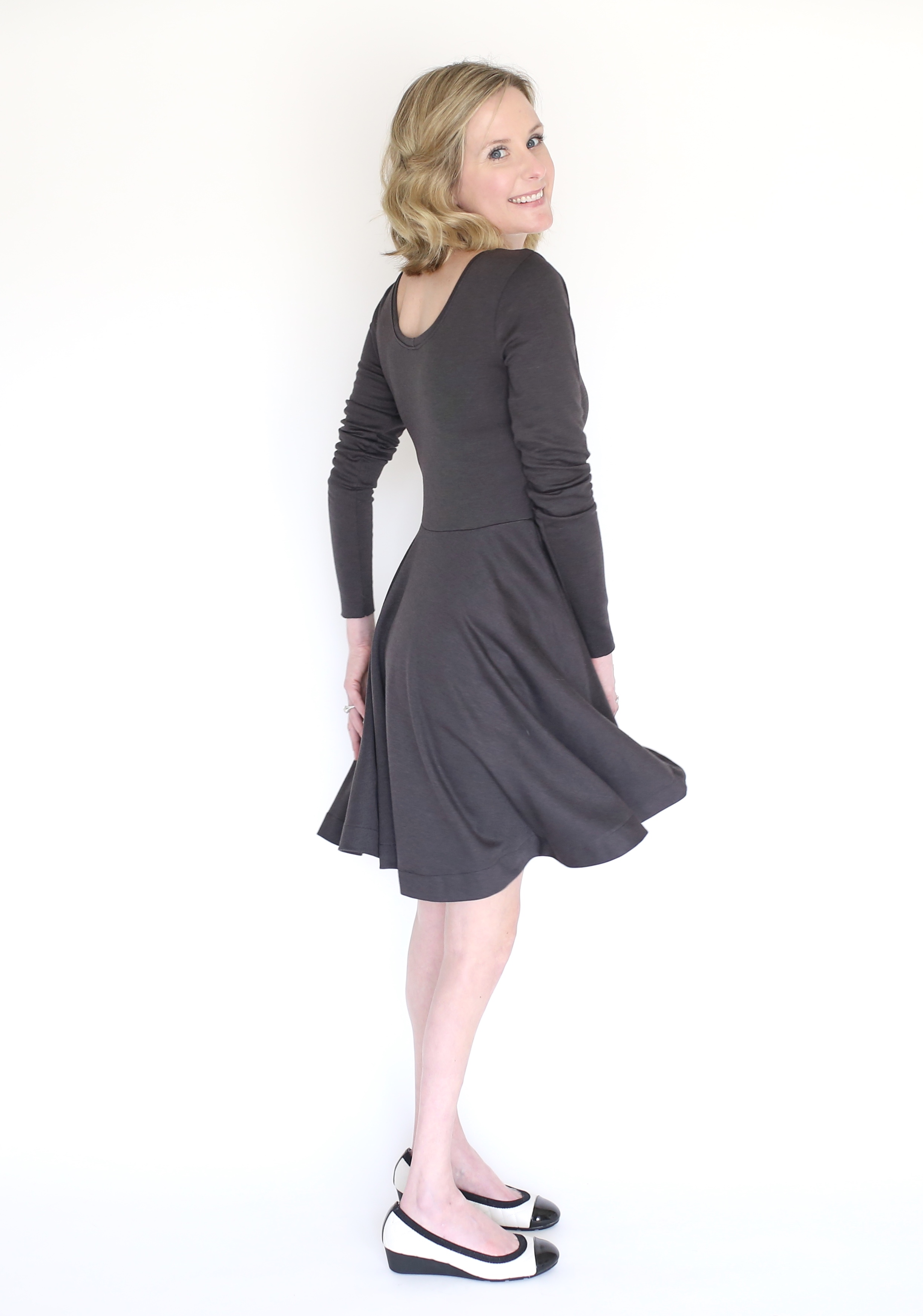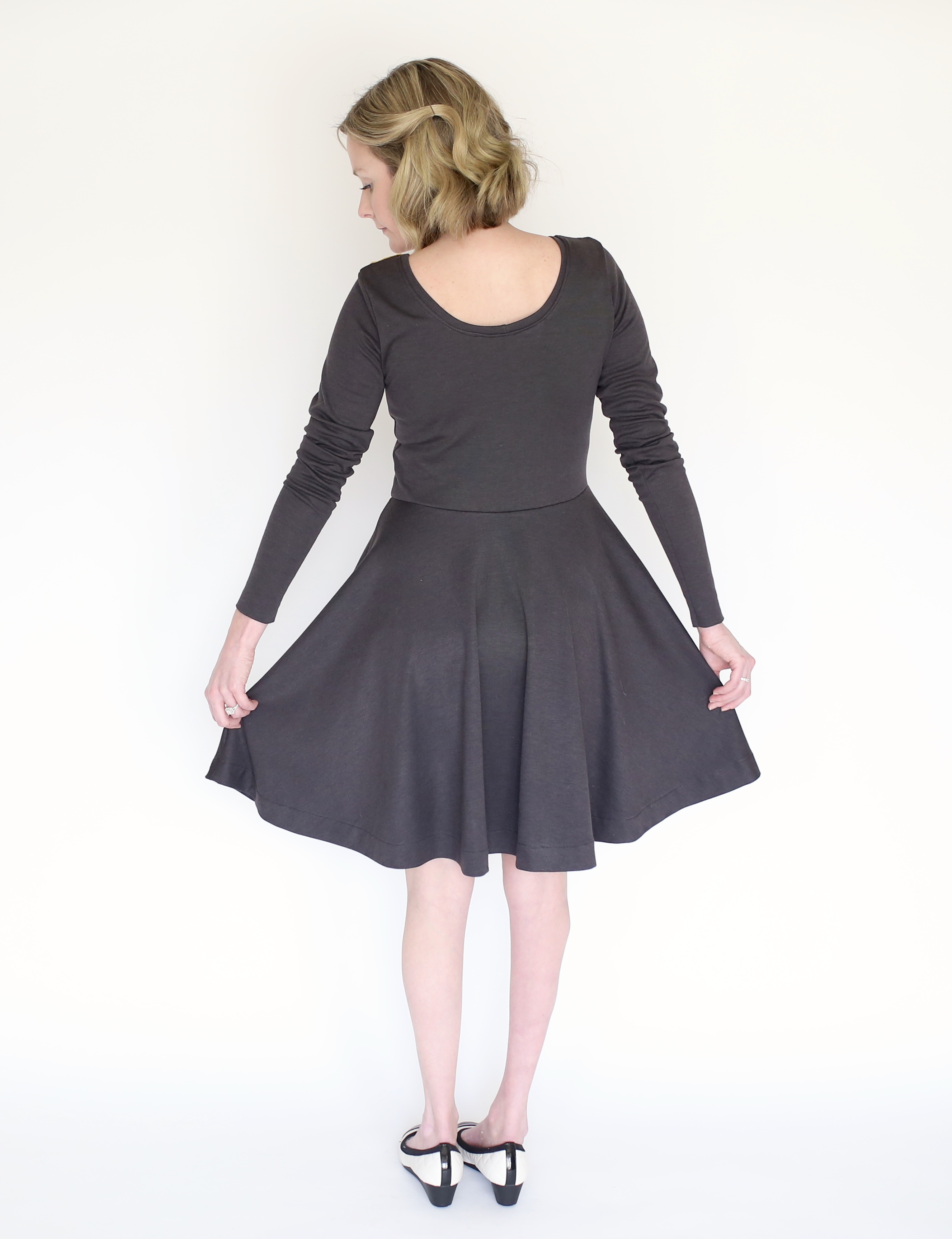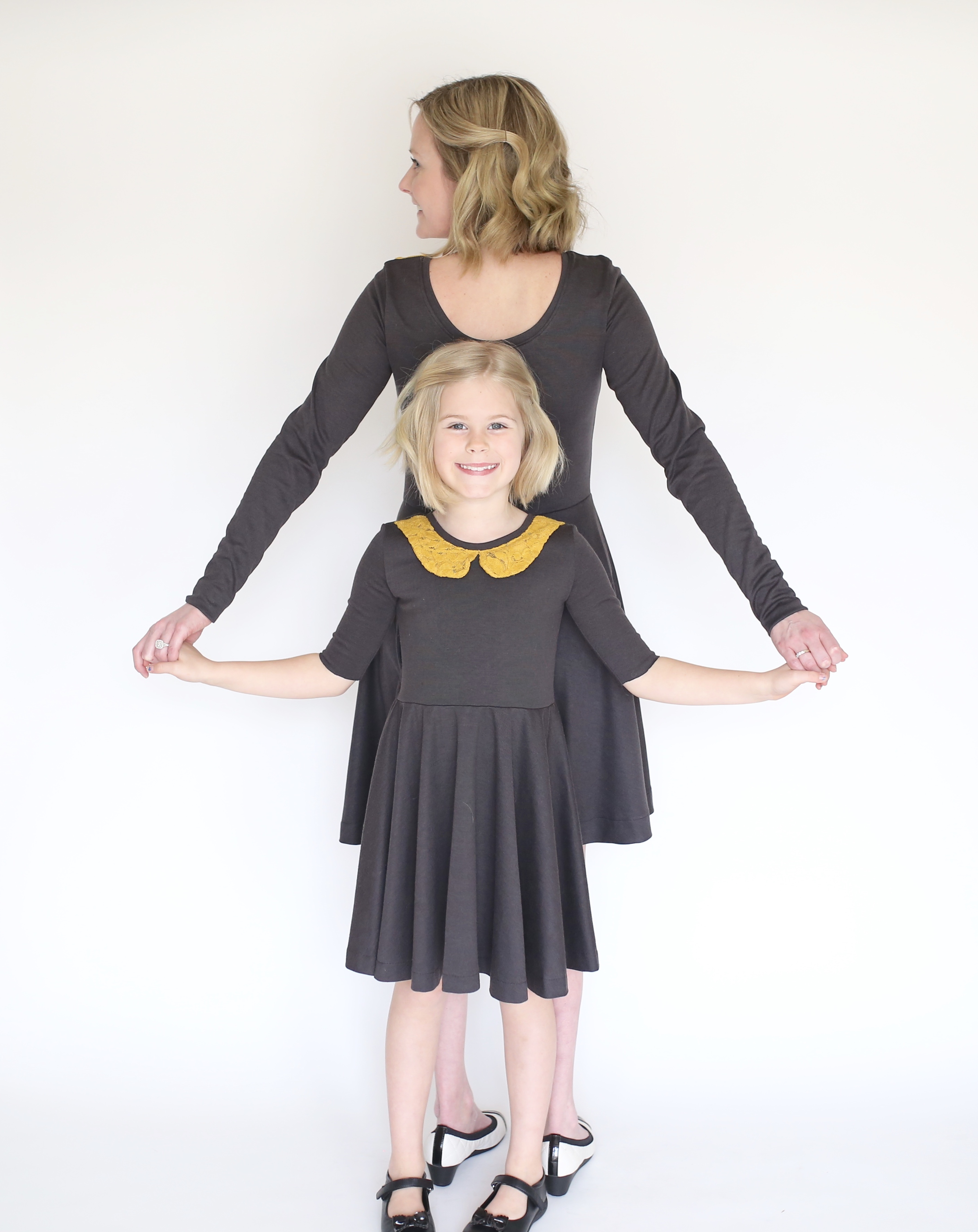 Next up, I made a peplum with a cowl neck, which is much more my style. (I am more of a jeans and tshirt girl).  I bought the coziest sweater knit from Joann Fabrics and I might run back to get more for a lengthened Julia Cardigan.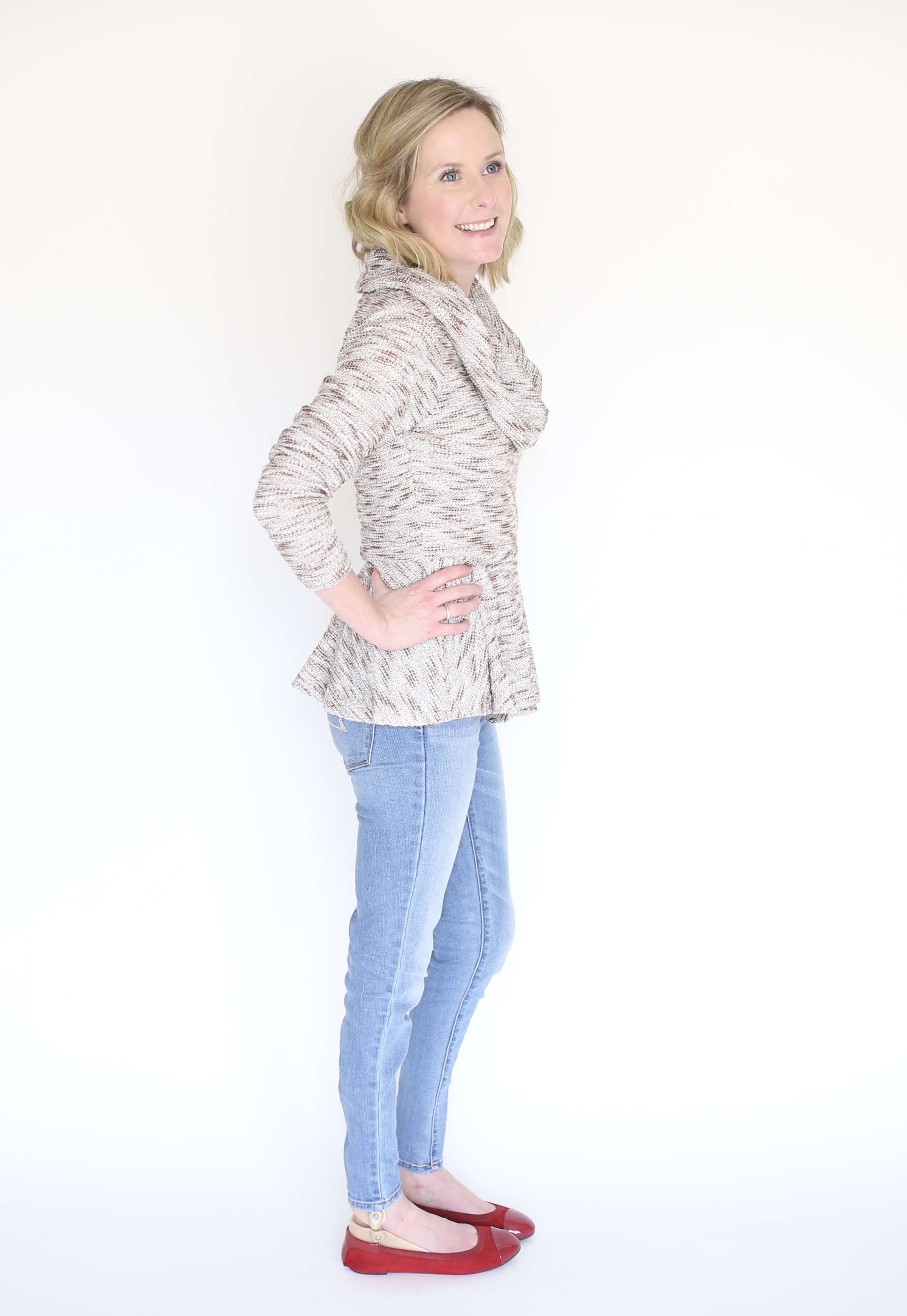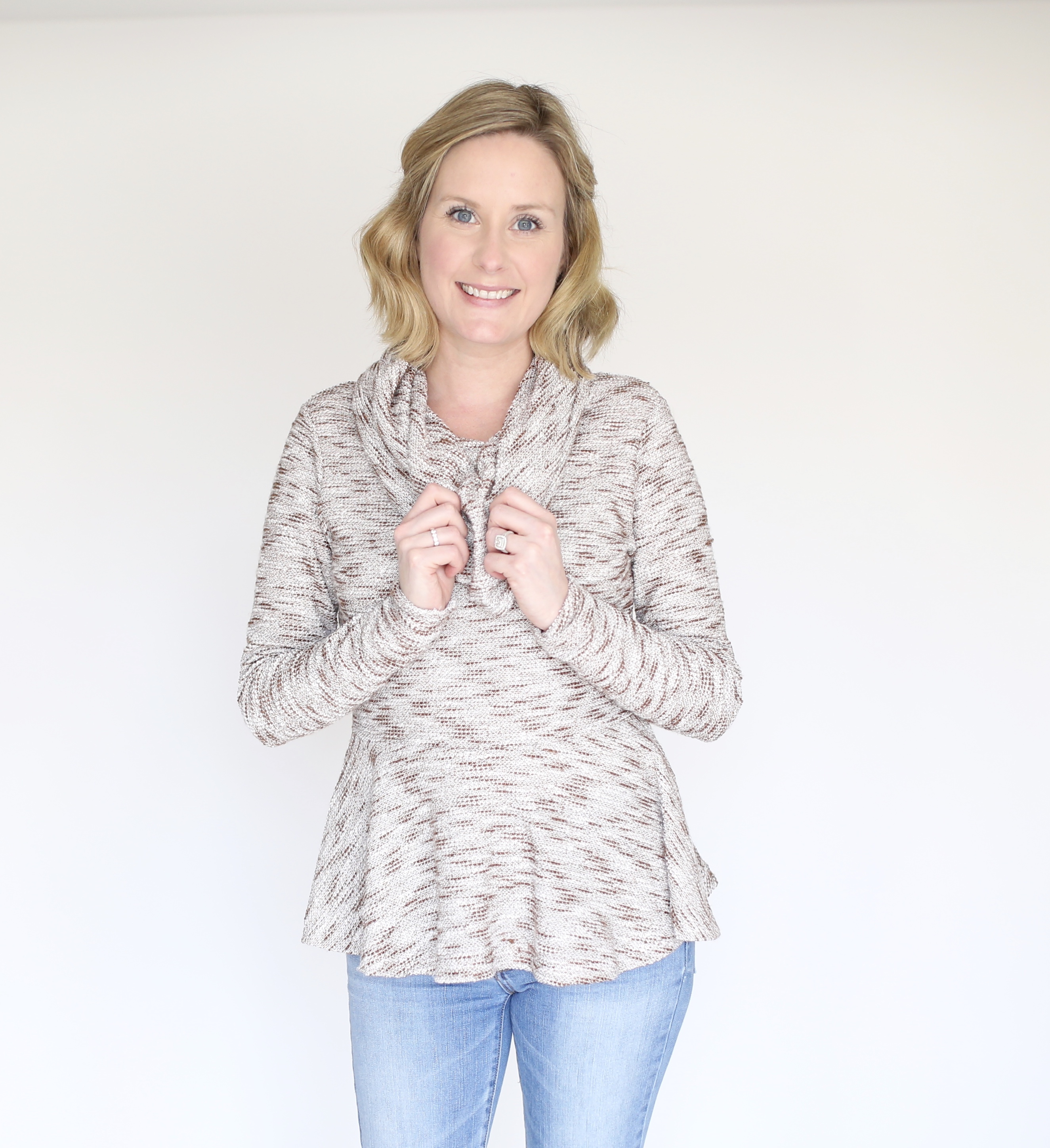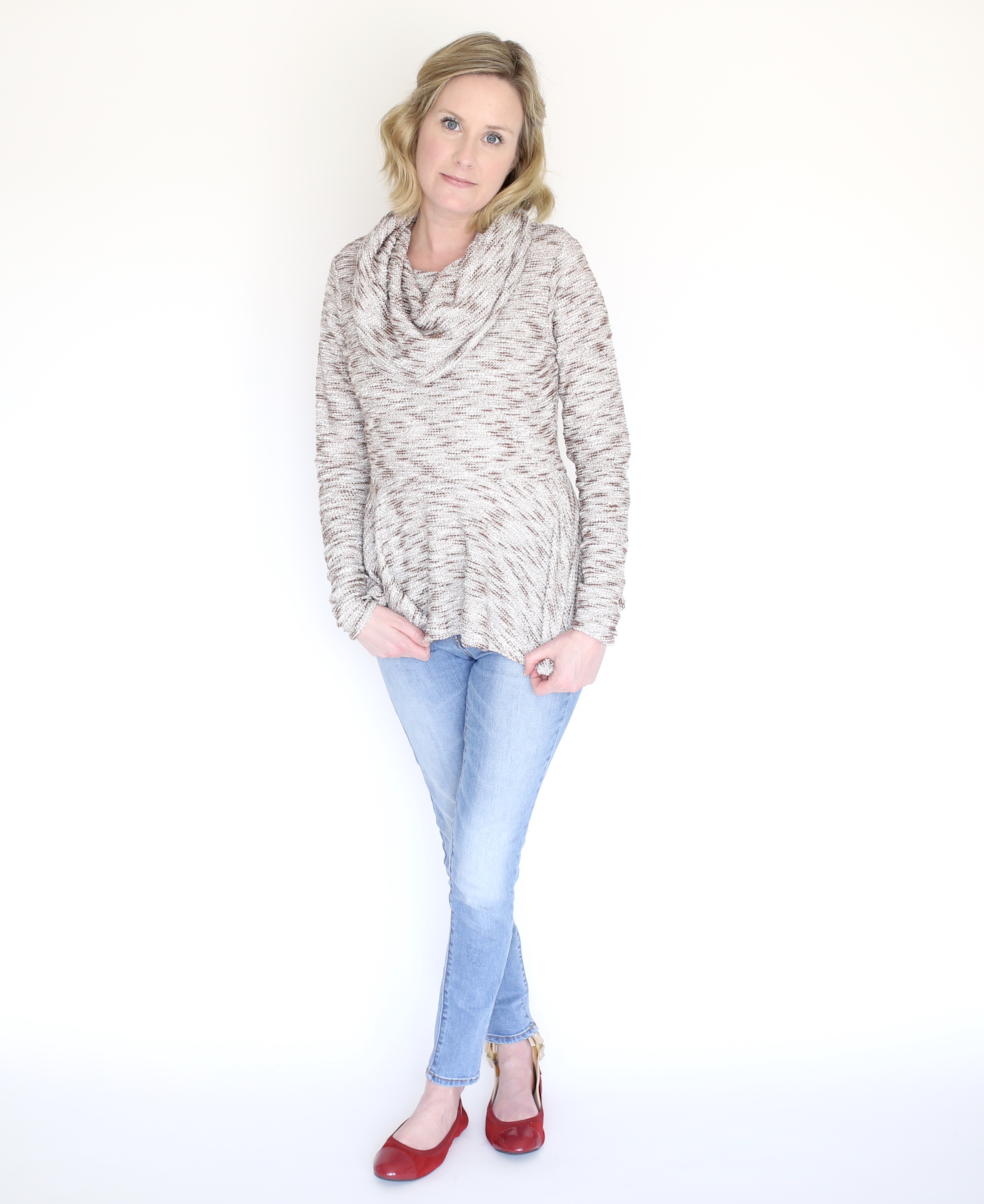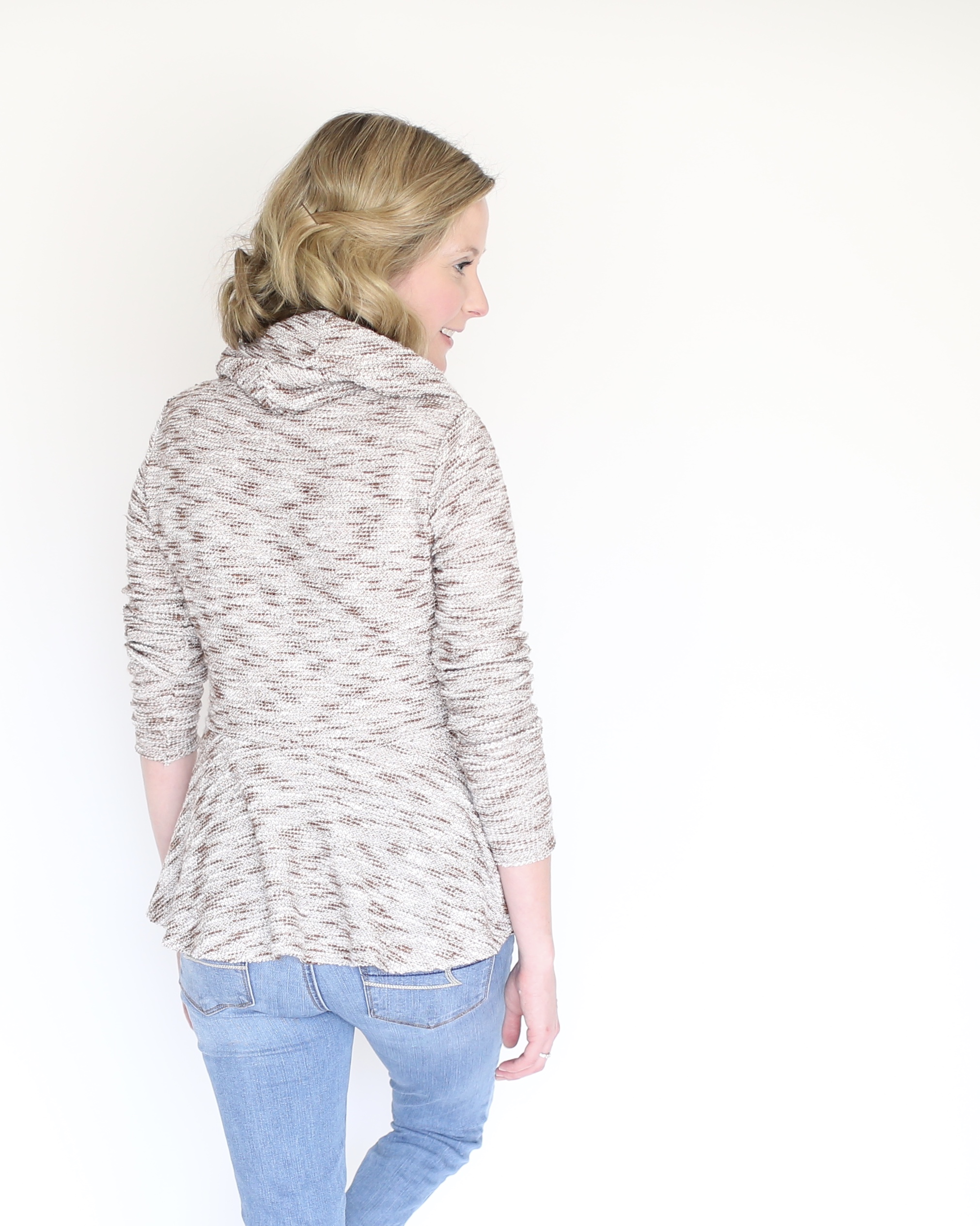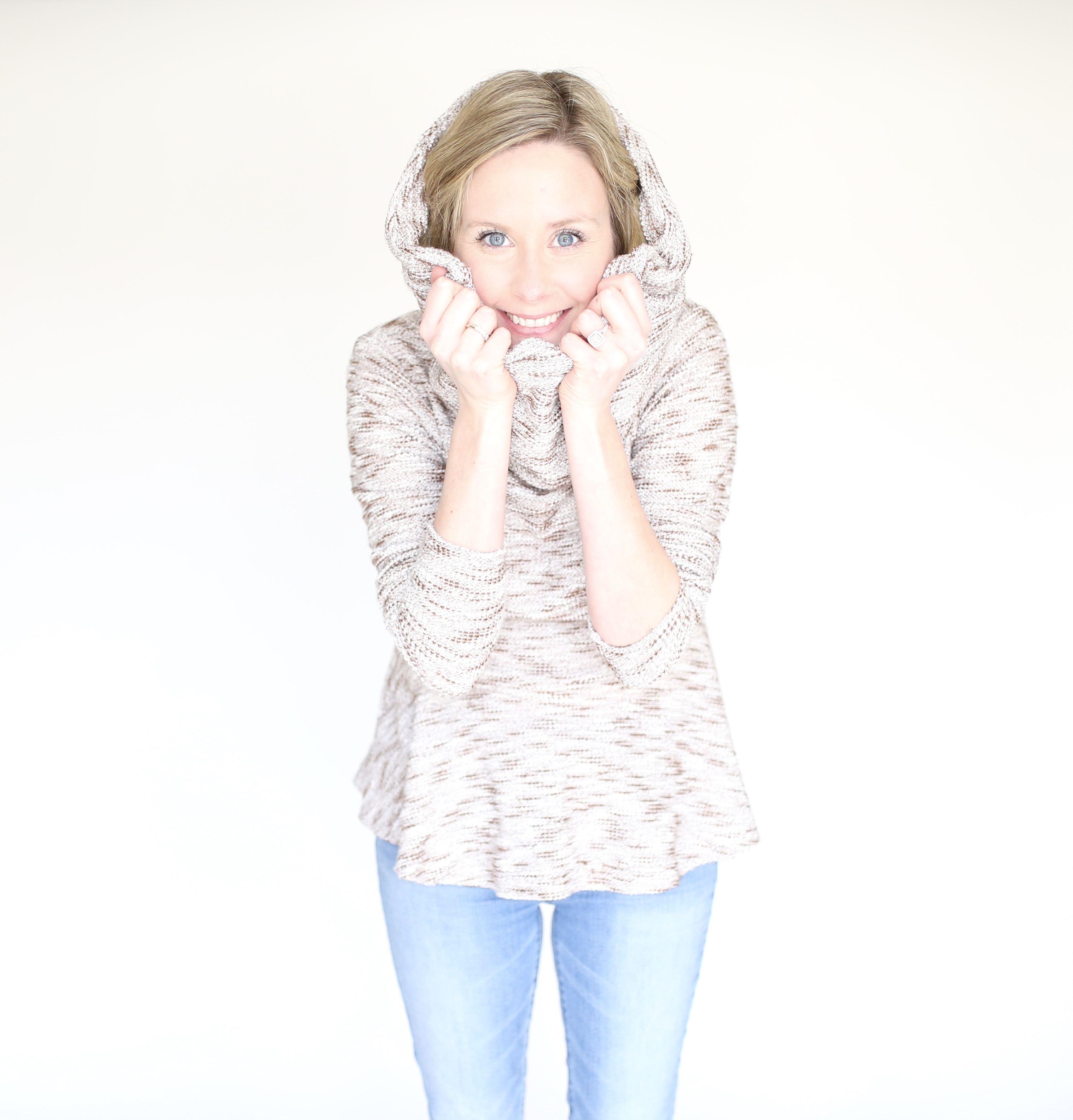 I hope you guys enjoy and please be sure to share your photos with me on social media Instagram , Facebook, and in my Facebook pattern group with the hashtags #mousehousecreations #thejaniedress #theladyjanie.  I can't wait to see all of the unique dresses and peplums!

Hayley Crouse is a wife, mother and multifaceted designer. Her love of sewing, crafting, cooking and interior design infuses her daily life and naturally spills over into her online presence. She pushes the envelope of her creativity and hopes that others will be inspired to do the same. She currently authors the Welcome to the Mouse House Blog, is the pattern designer behind Mouse House Creations and is a collaborative designer with Willow & Co. Patterns.