I am really excited about this pattern release because the Sydney Pinafore was one of the first free patterns I offered many years ago (seen HERE).  It was only a few sizes and only offered as a dress (and also hand drawn), but it was SO popular and I knew that I would eventually want to turn it into something even better.  That time is finally here!
Introducing the new Sydney Romper and Pinafore!  Sized 3 months to 12 years with several options.  Purchase in the shop HERE at half price for the next week.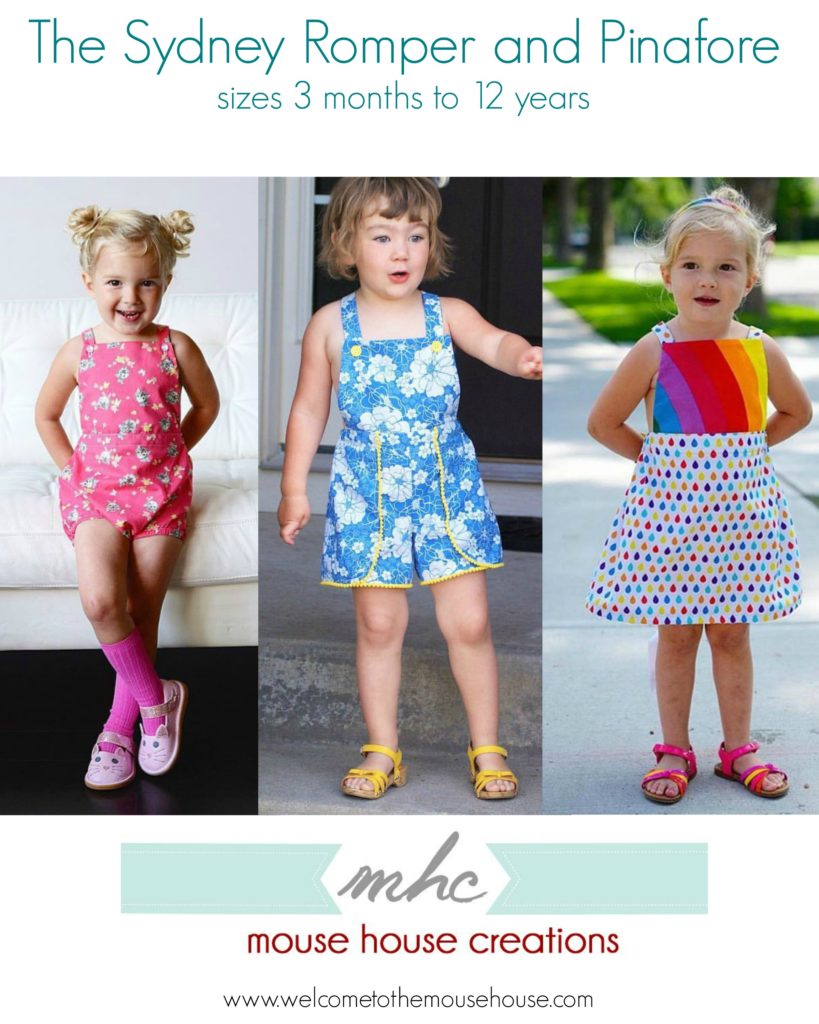 I am even more excited to let you know that this is my first pattern with layers as a printing option.  Layers means you can pick which size or sizes you want to print and only those sizes will print out, eliminating the confusing lines.
The adorable Sydney Pinafore and Romper pattern includes three options.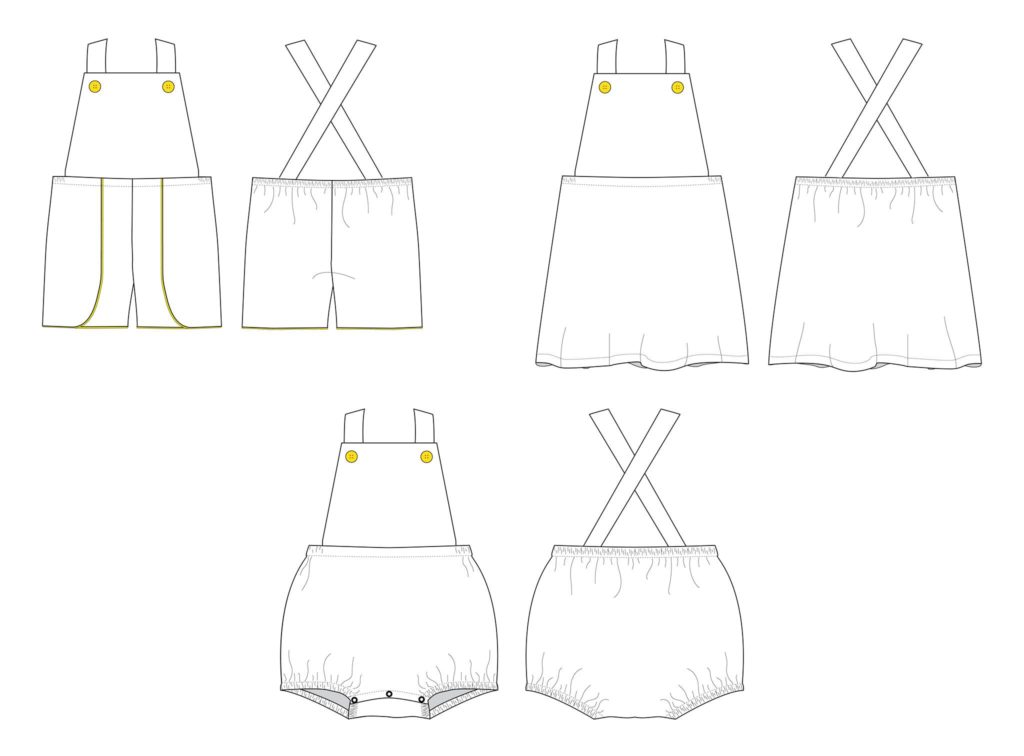 The sunsuit bubble romper is sized 3 months to 2 years and is absolutely precious.  I wish I had little ones to sew for again!  Because those sizes usually involve diaper changes, I have included an optional crotch placket.  It features sweet little elasticized bloomers, which looks so great for those warm summer days.  This is even suitable for a baby boy.  Include a tshirt underneath for that cute layered look.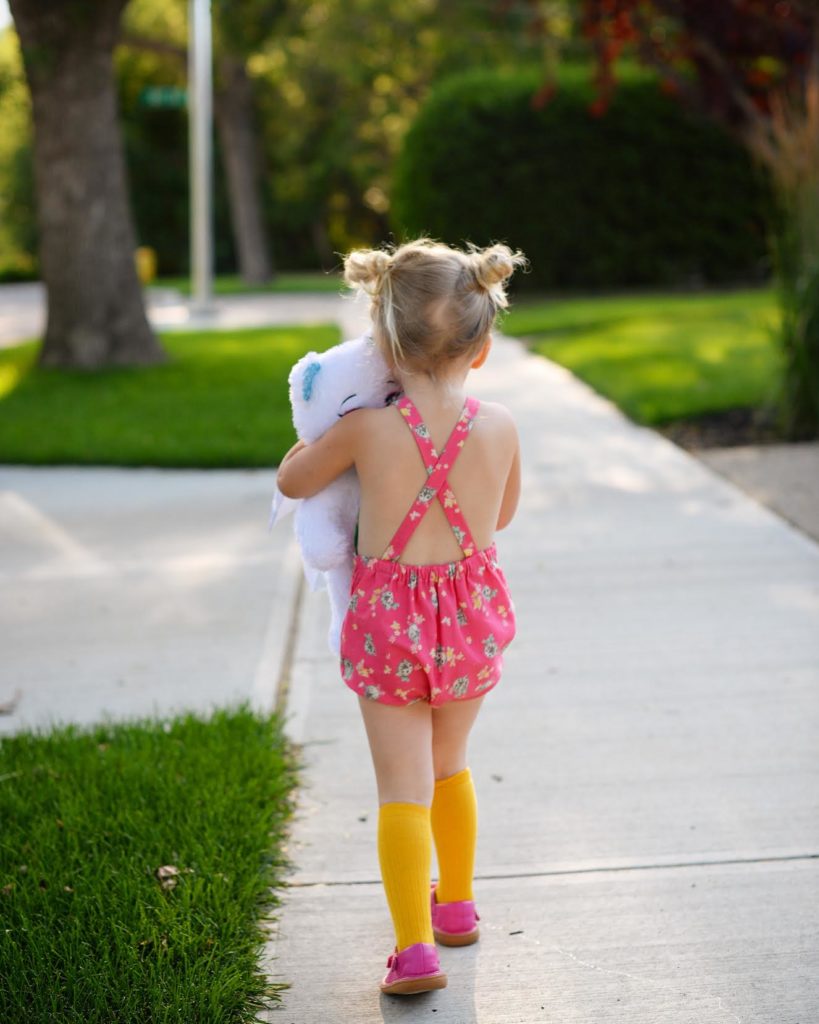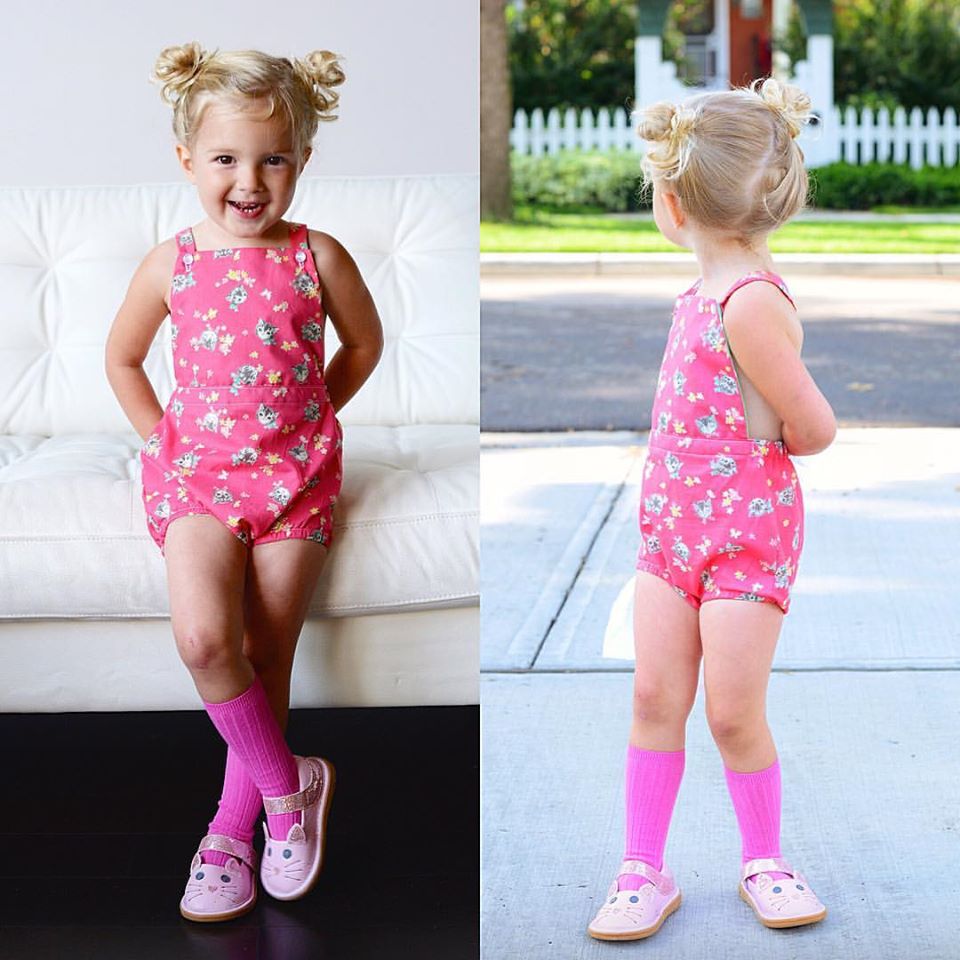 Photo credit: Knee Socks and Goldilocks
The Curved Shorts Romper is sized 3 months to 12 years, with the sizes up to 2 years having an optional crotch placket for easy diaper changes.  The curved shorts are a great way to feature pom pom trims, if desired.  Otherwise, the shorts have a very clean inside finish with bias tape.  They are flat front with the elasticized waist and can be dressed up or down.  Optional pockets are included in the pattern pieces.  This would be adorable with a long sleeve tshirt and knee socks for fall.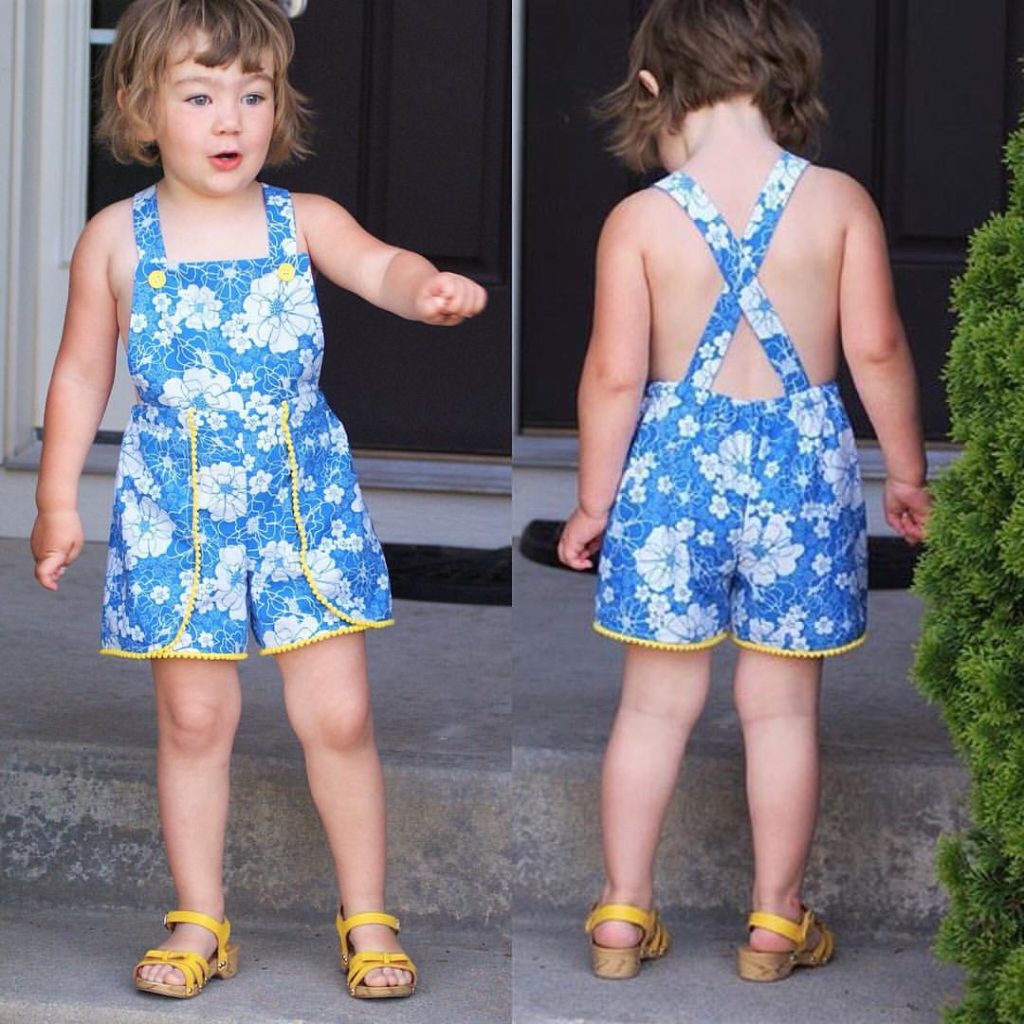 Photo Credit: Sew Shelly Sew
Finally, the classic Sydney Pinafore dress!  This is sized 3 months to 12 years and has optional pockets.  This is a wonderful layering pinafore and can be dressy or casual.  Several people have even used it for school uniforms with a solid material.  The bib is even a good spot for a monogram!  One of the best parts about the pinafore dress is that it grows with the child and can become a tunic as they grow.  Paired with leggings and this is an outfit your daughter can wear for several years.  Layer it with a long sleeve shirt and tights for fall/winter wear.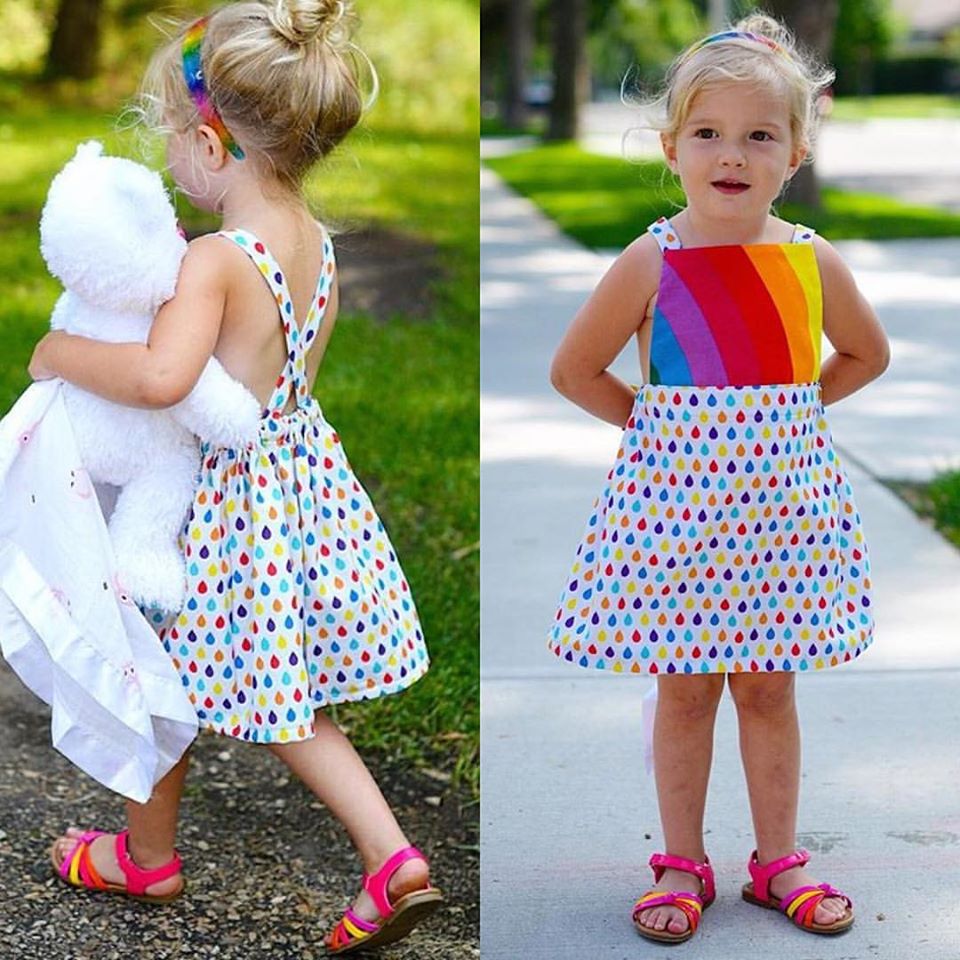 Photo Credit:  Knee Socks and Goldilocks
As always, please tag me on Instagram @welcometothemousehouse
with #mousehousecreations and #sydneyromperandpinafore hashtags! Or tag my Facebook page Mouse House Creations.  I can't wait to see your creations!
Thanks so much to all of my wonderful testers that helped me tweak this to get it just right!  I couldn't do it without them.  Here are some that they made!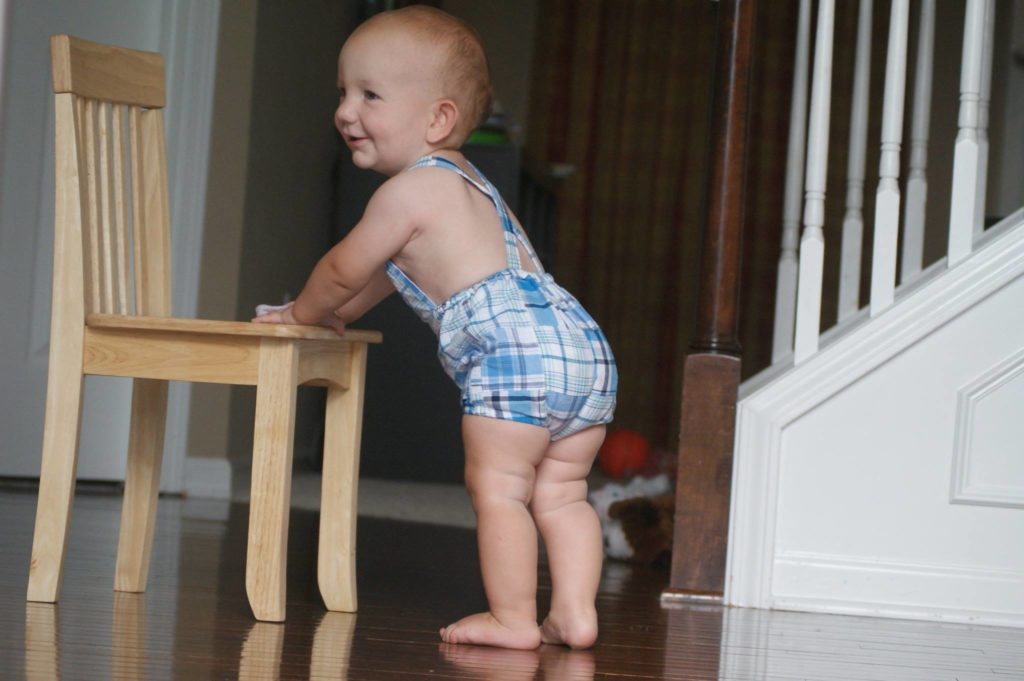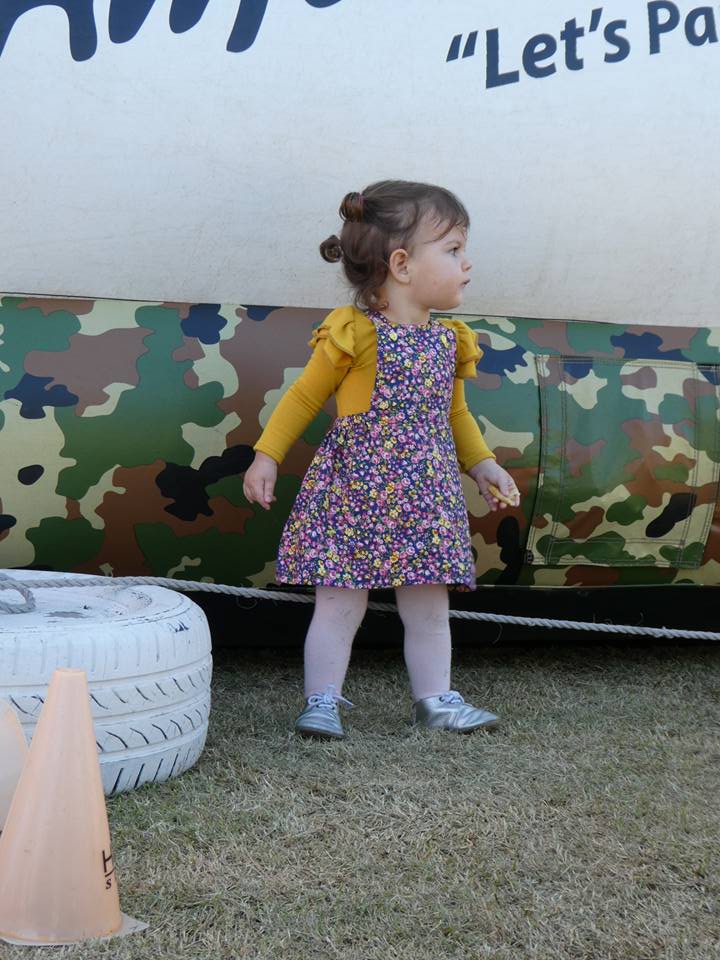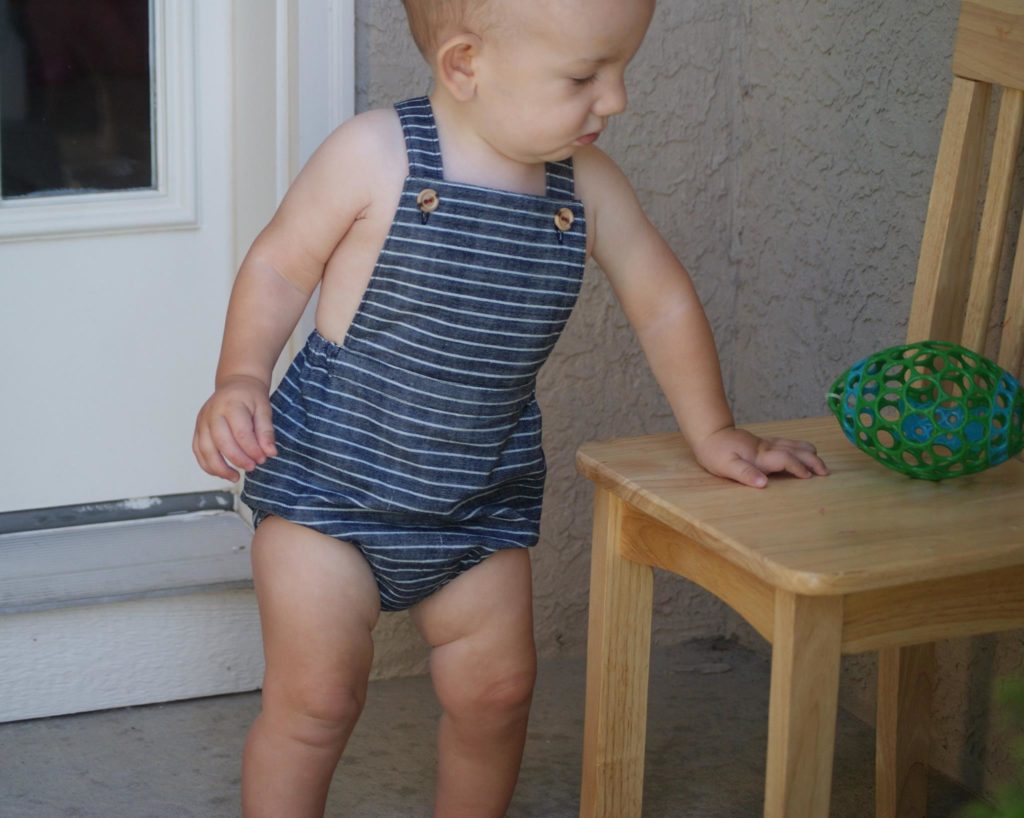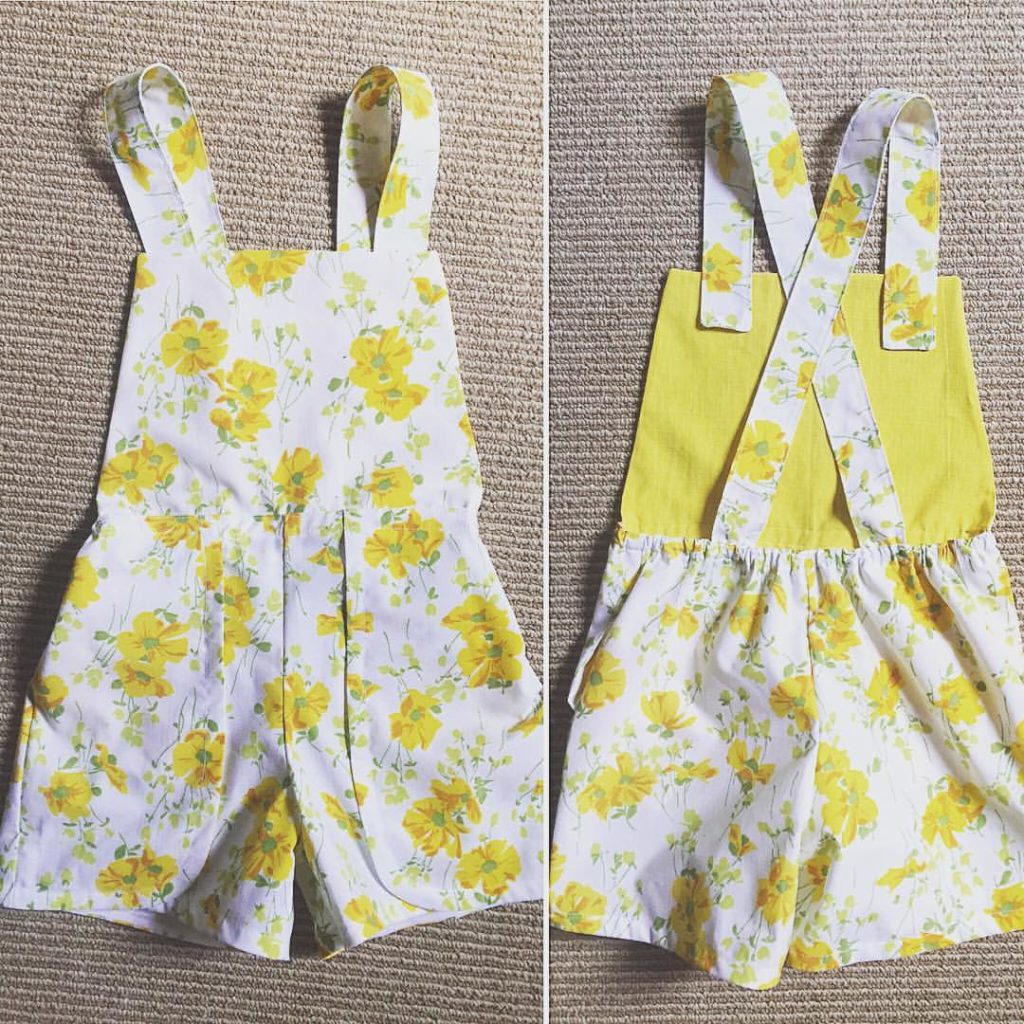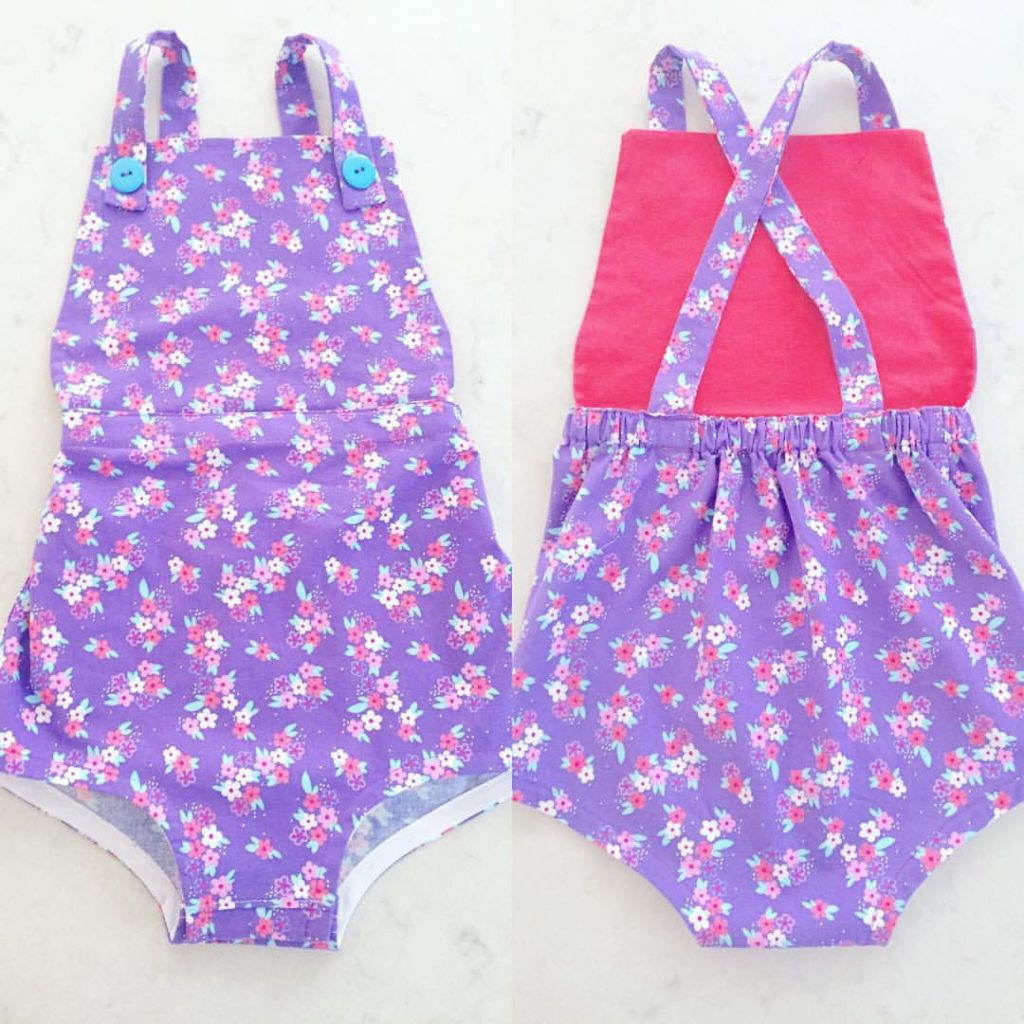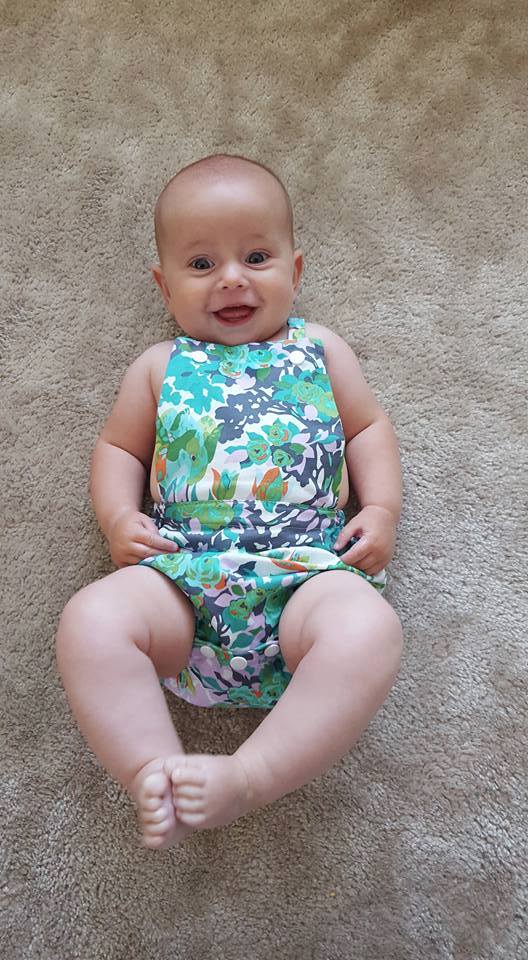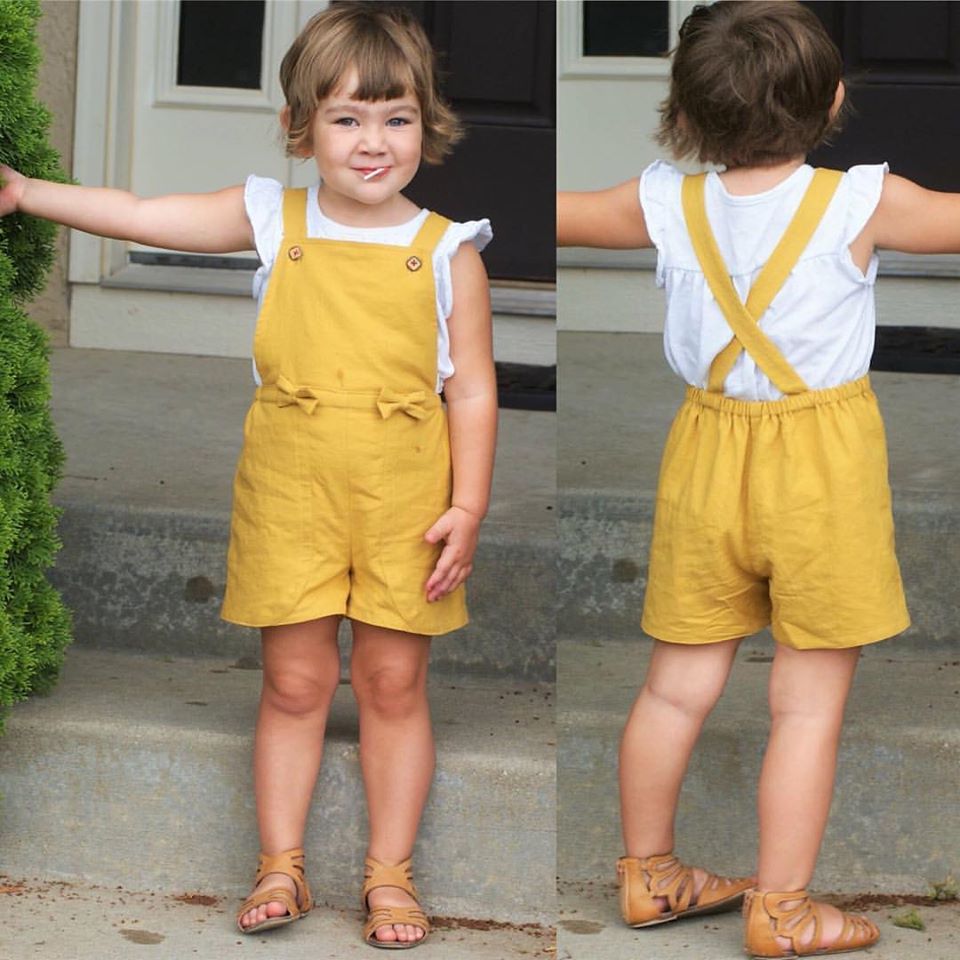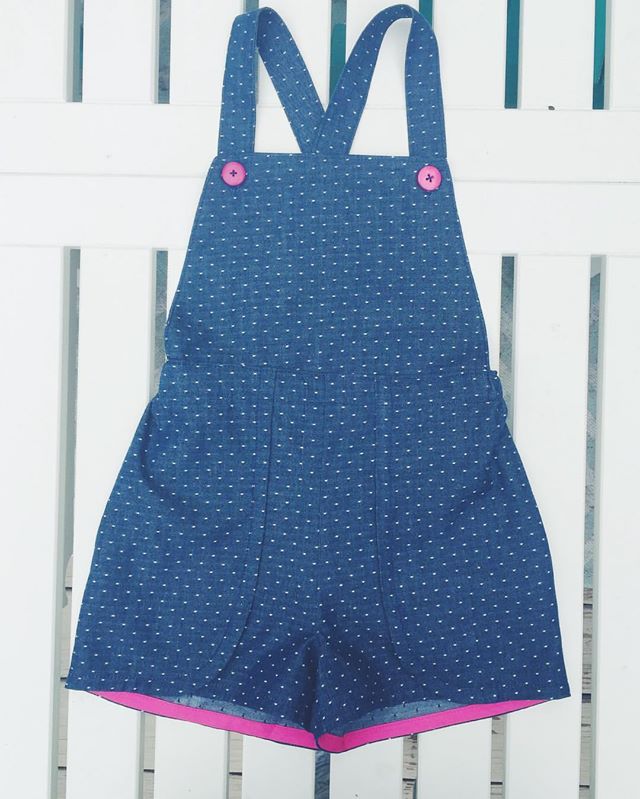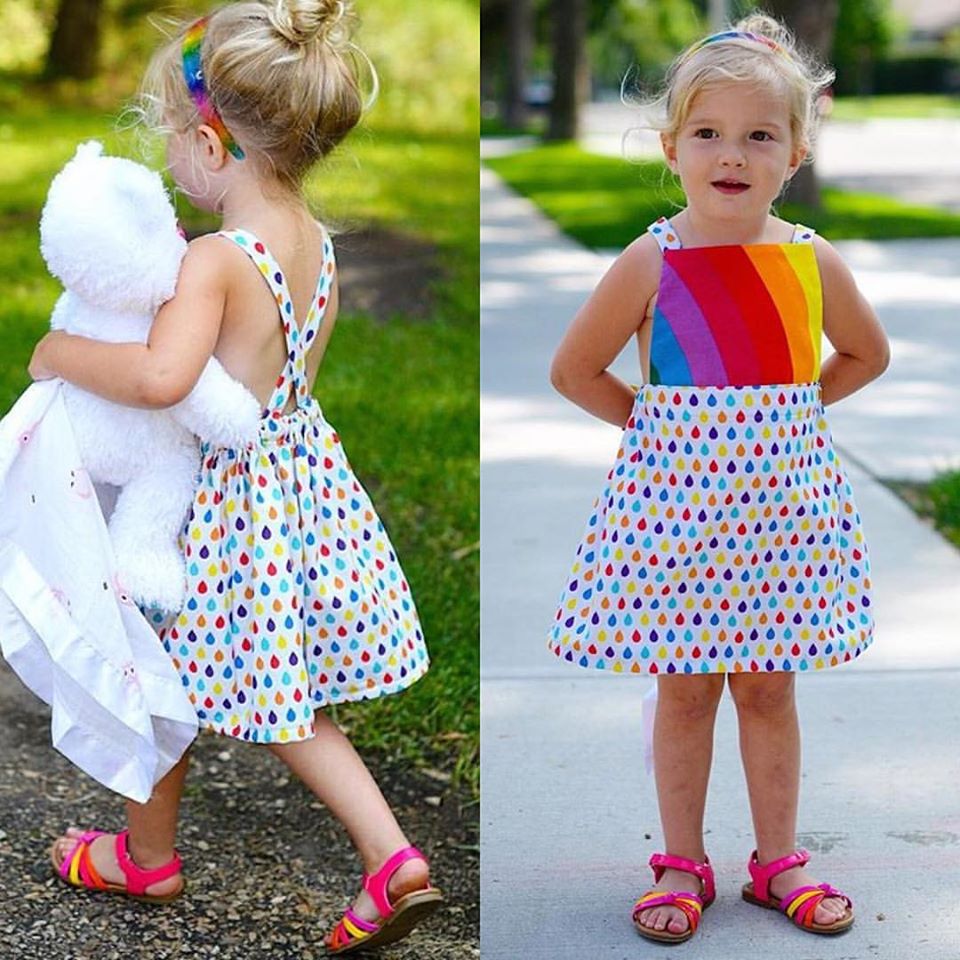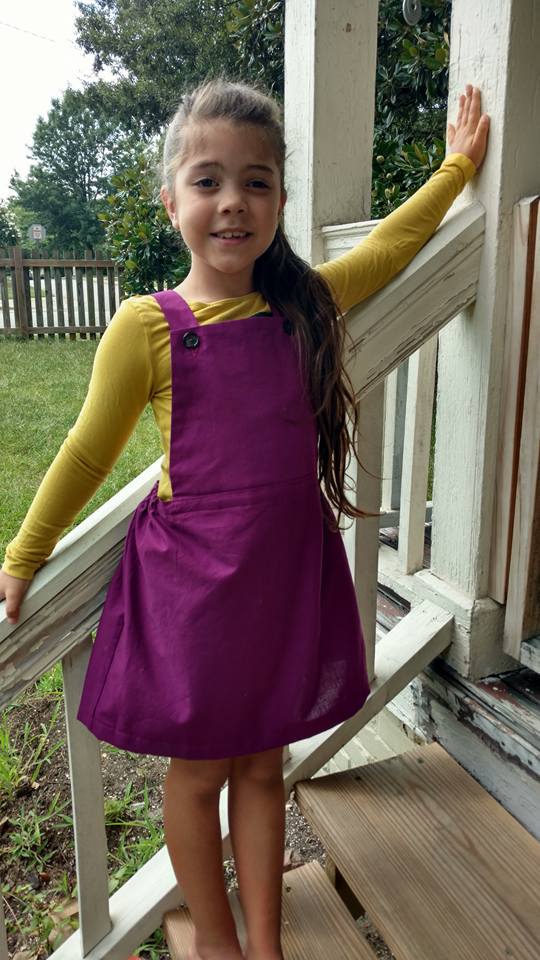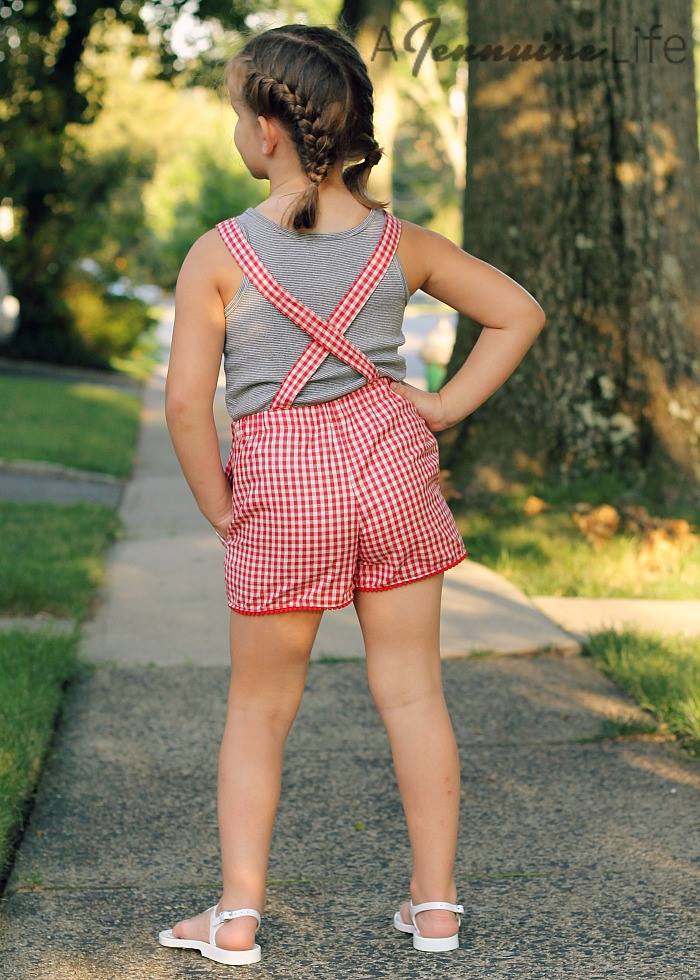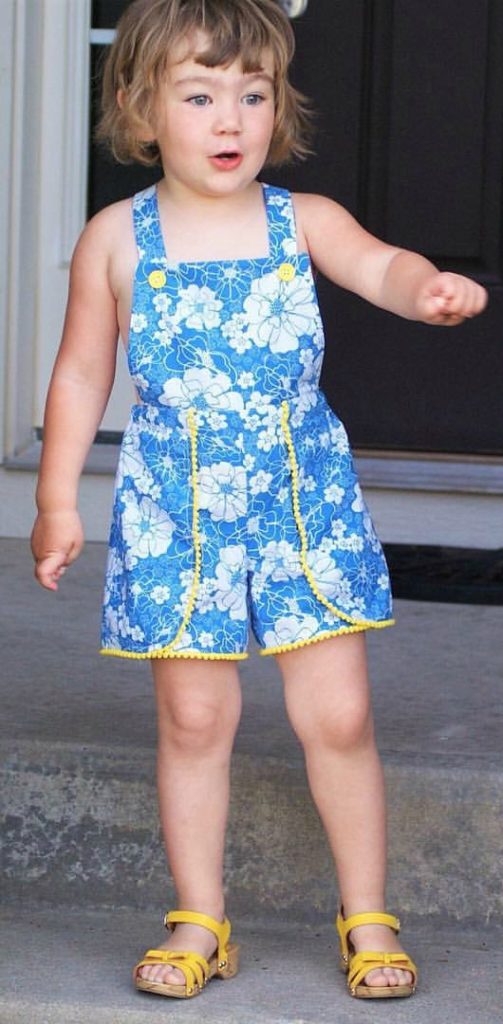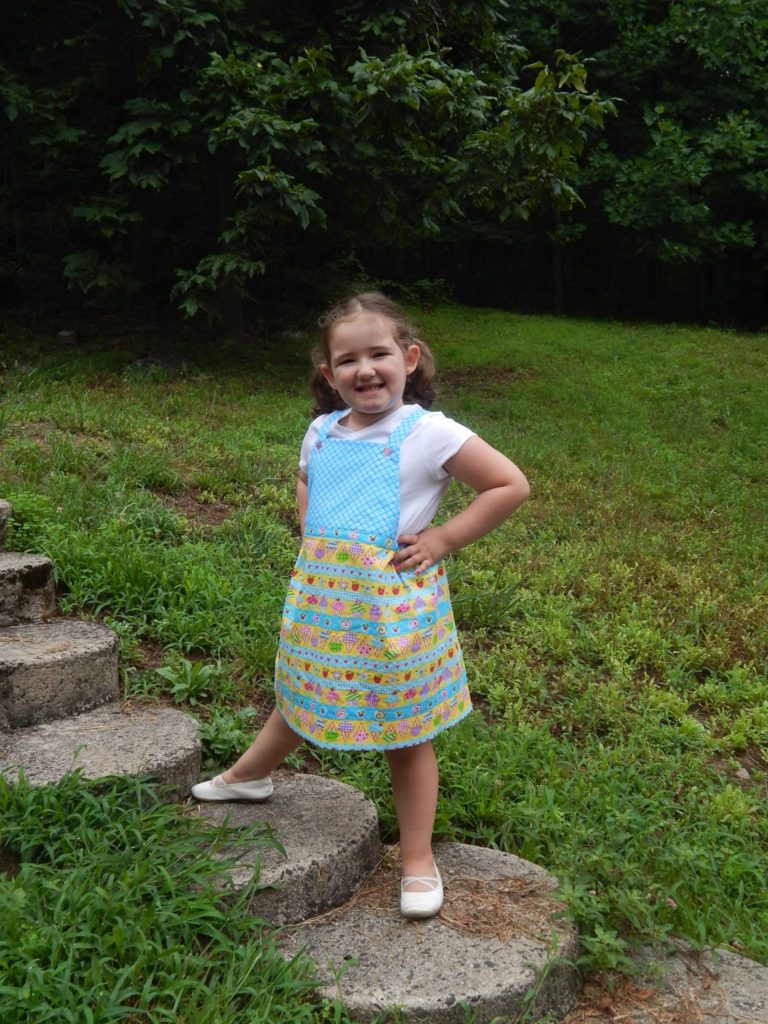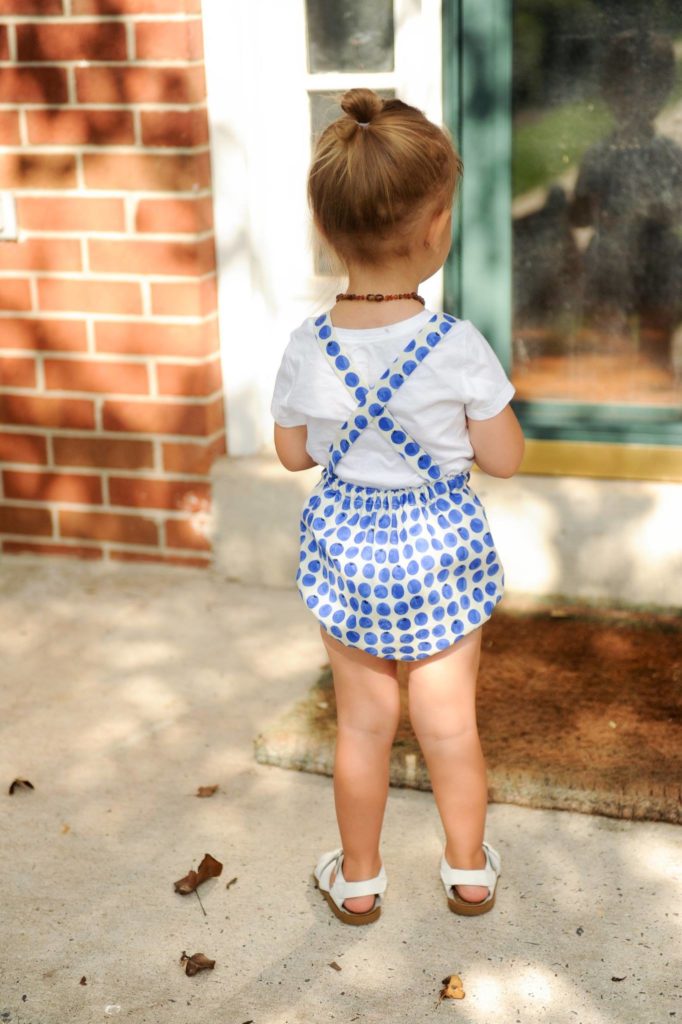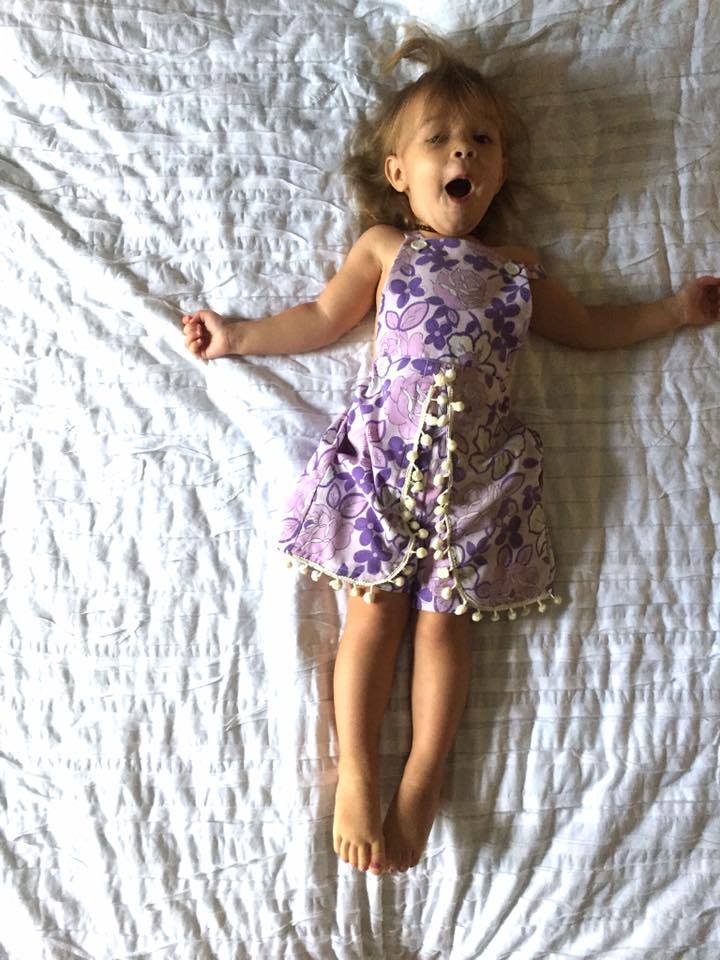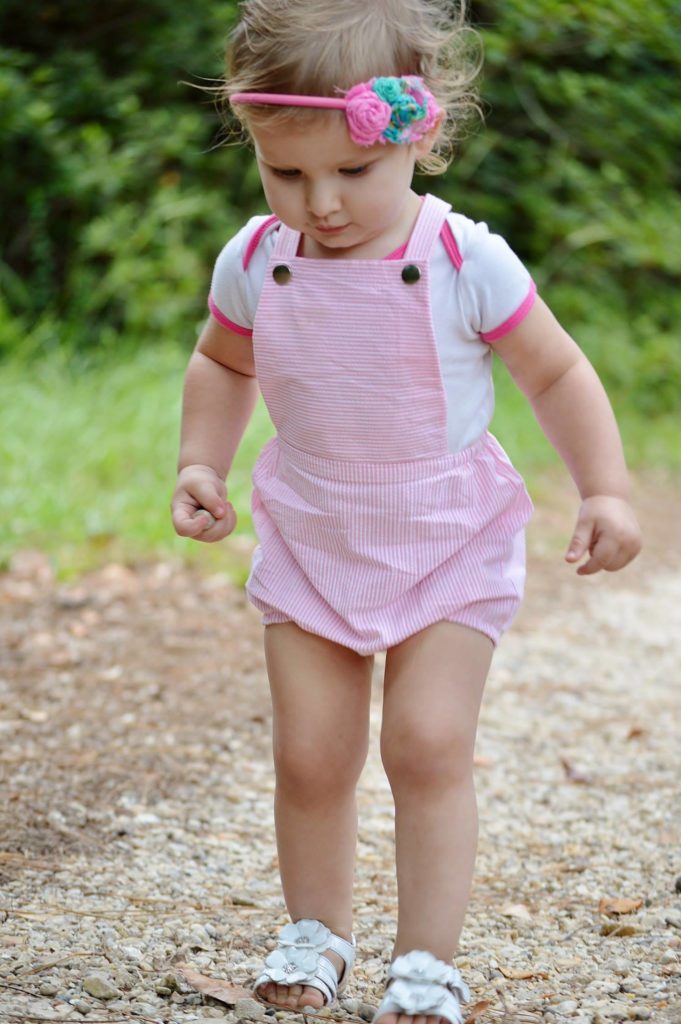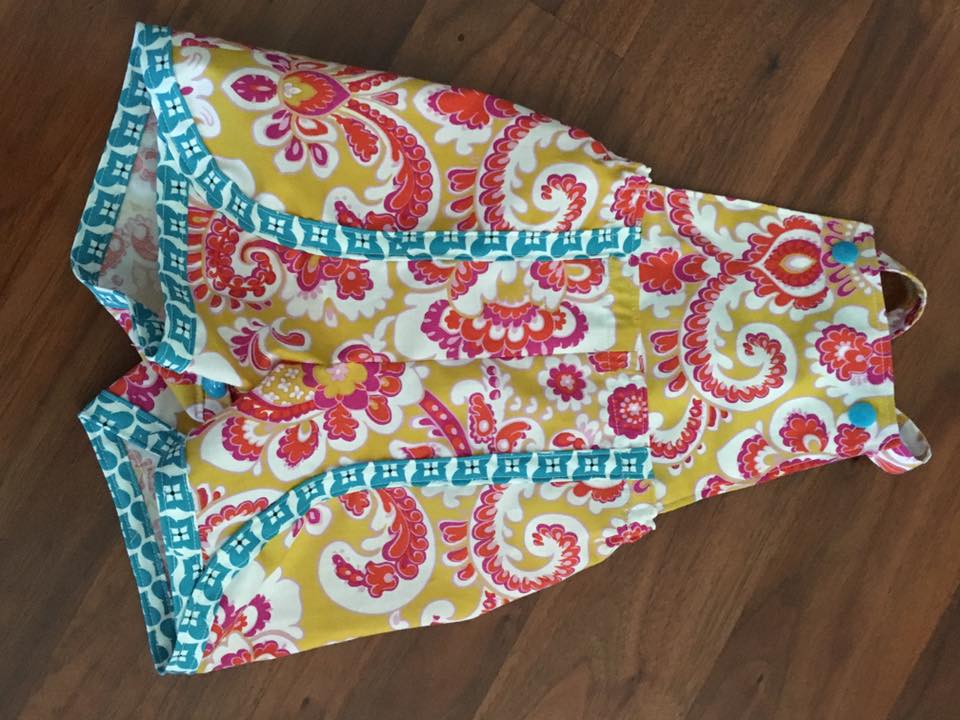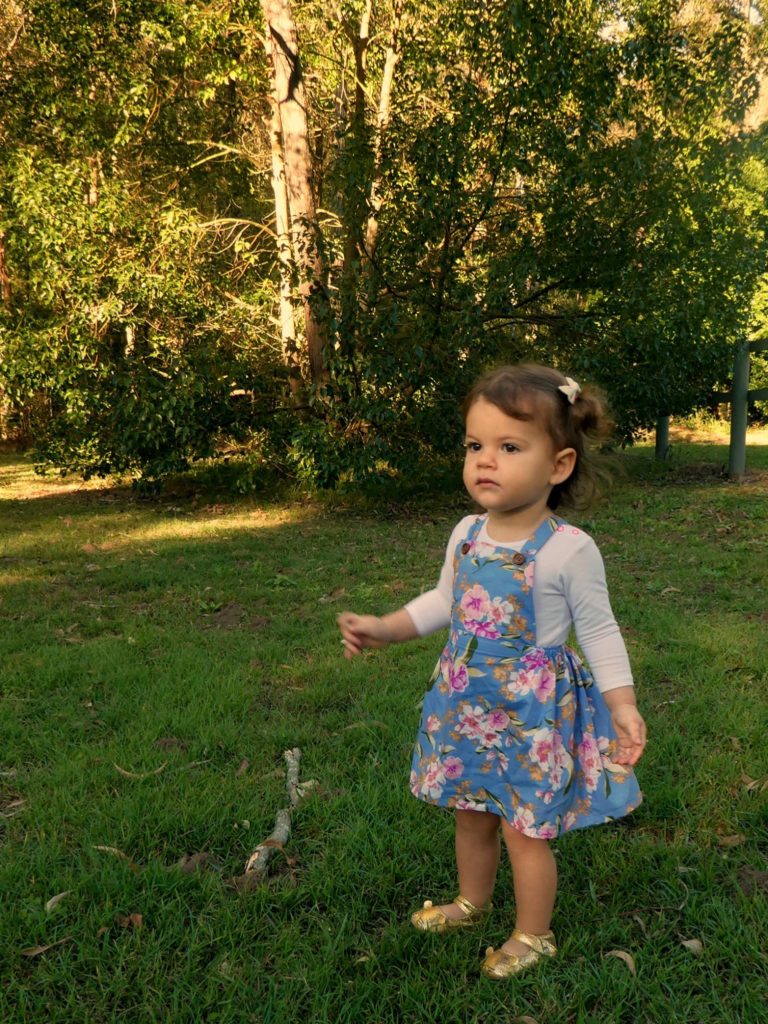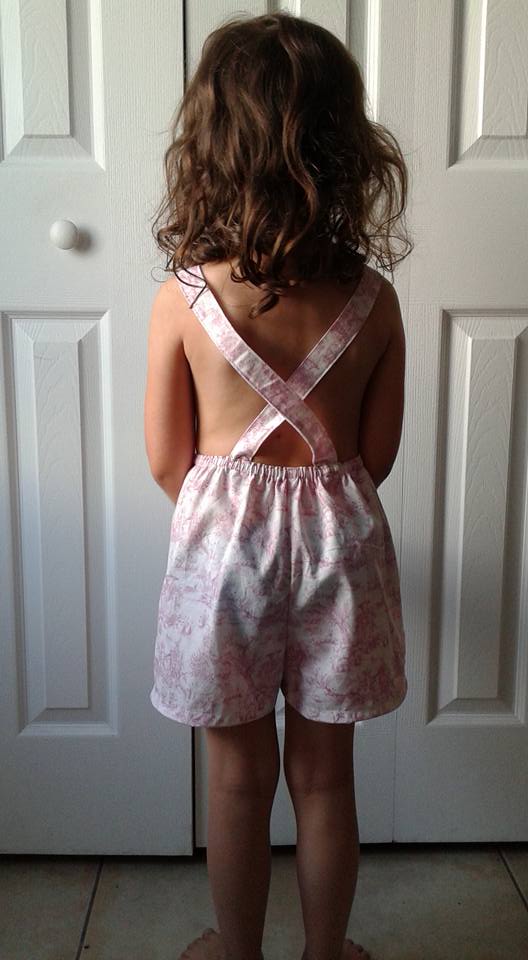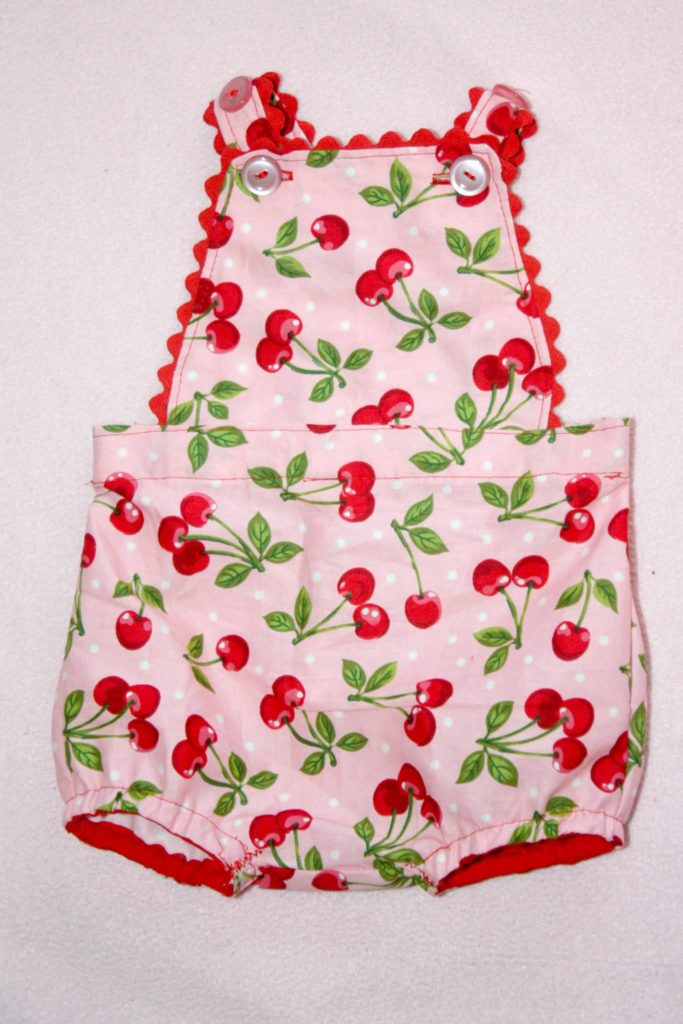 Hayley Crouse is a wife, mother and multifaceted designer. Her love of sewing, crafting, cooking and interior design infuses her daily life and naturally spills over into her online presence. She pushes the envelope of her creativity and hopes that others will be inspired to do the same. She currently authors the Welcome to the Mouse House Blog, is the pattern designer behind Mouse House Creations and is a collaborative designer with Willow & Co. Patterns.