Jess from Lil Luxe Collection asked a handful of sewing bloggers to sew up her newest and beautiful dress and I couldn't wait to try it.  The newest pattern is the Lil Luxe Dress and the name describes it perfectly.  It is very luxurious and the photos range anywhere from casual chic to super dressy and could even be suitable for pageant wear, depending on which style you use.  I love patterns that you can change to suit your personal tastes, yet still stay within the pattern design. Because I am not one for over the top or dressy, I changed this pattern up to fit our style.  Details to follow.
Check out the twirl factor!
Use the coupon code LLDRESSSEWALONG for 20% of the Lil Luxe Dress pattern and tutorial at Lil Luxe Collection.com.
She is also holding a great giveaway and a link up… so make sure to check those out!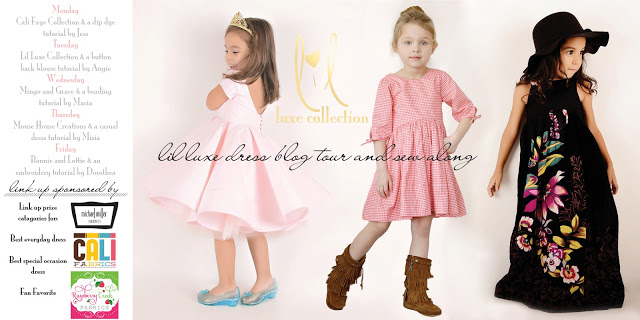 Now, onto the dress I made!  Like I mentioned above, over the top or super dressy isn't really practical for us (even though they can be so beautiful), so I decided to alter a few things.  I opted to not use tulle at all and I also reduced the circle skirt in half to give a bit of a softer feel.  NOTE: I made Ainsley a size 6 and it is too big on her, so we will be storing it away until the summer when she will hopefully fit it.  Because of that, I chose to not hem it yet.  I did use the measurement chart, but Ainsley was right on the cusp of the 5 and 6… but it is always better to have it be too large, versus too small.  Just something to keep in mind when making yours!
The floral fabric is a sheer silk from Joann's and I fell in love with it as soon as I saw it.  It is a pain to work with and NOT for beginners.  It frays very easily, so I had to use a very fine needle and just use patience, but I love the outcome.  I used a coordinating bright pink silk lining fabric for the interior, which is very soft against the skin.  Because these two fabrics are slippery and difficult to work with, using a walking foot will save your sanity.  I added one pearl snap to the outside of the back placket and the rest of the buttons are hidden on the inside.  I really like that little accent.  Now, go look at the photos of our last minute photo shoot on a snowy, cold day.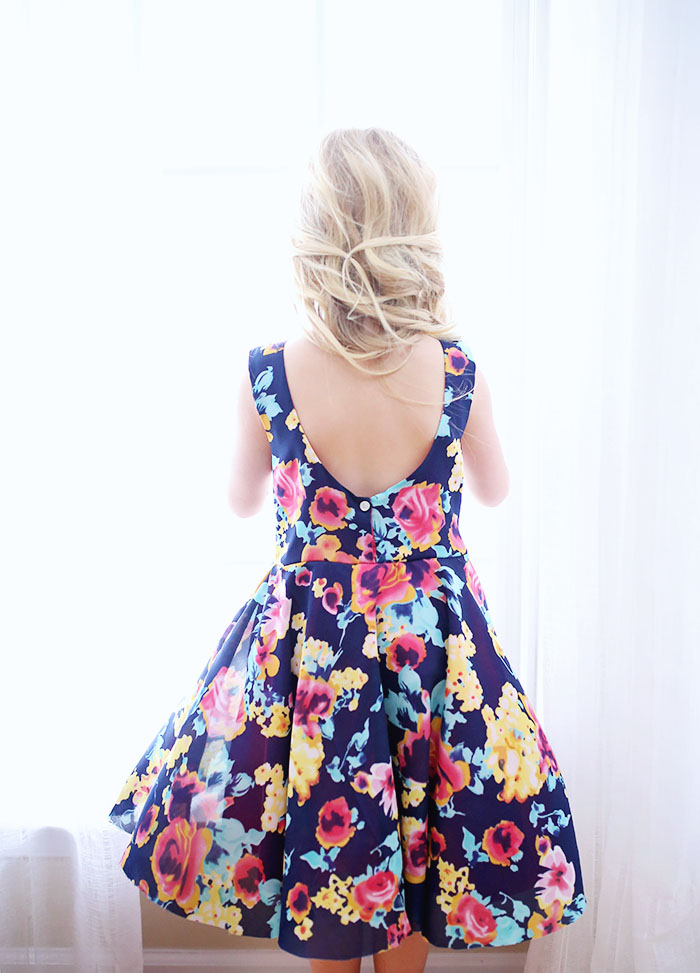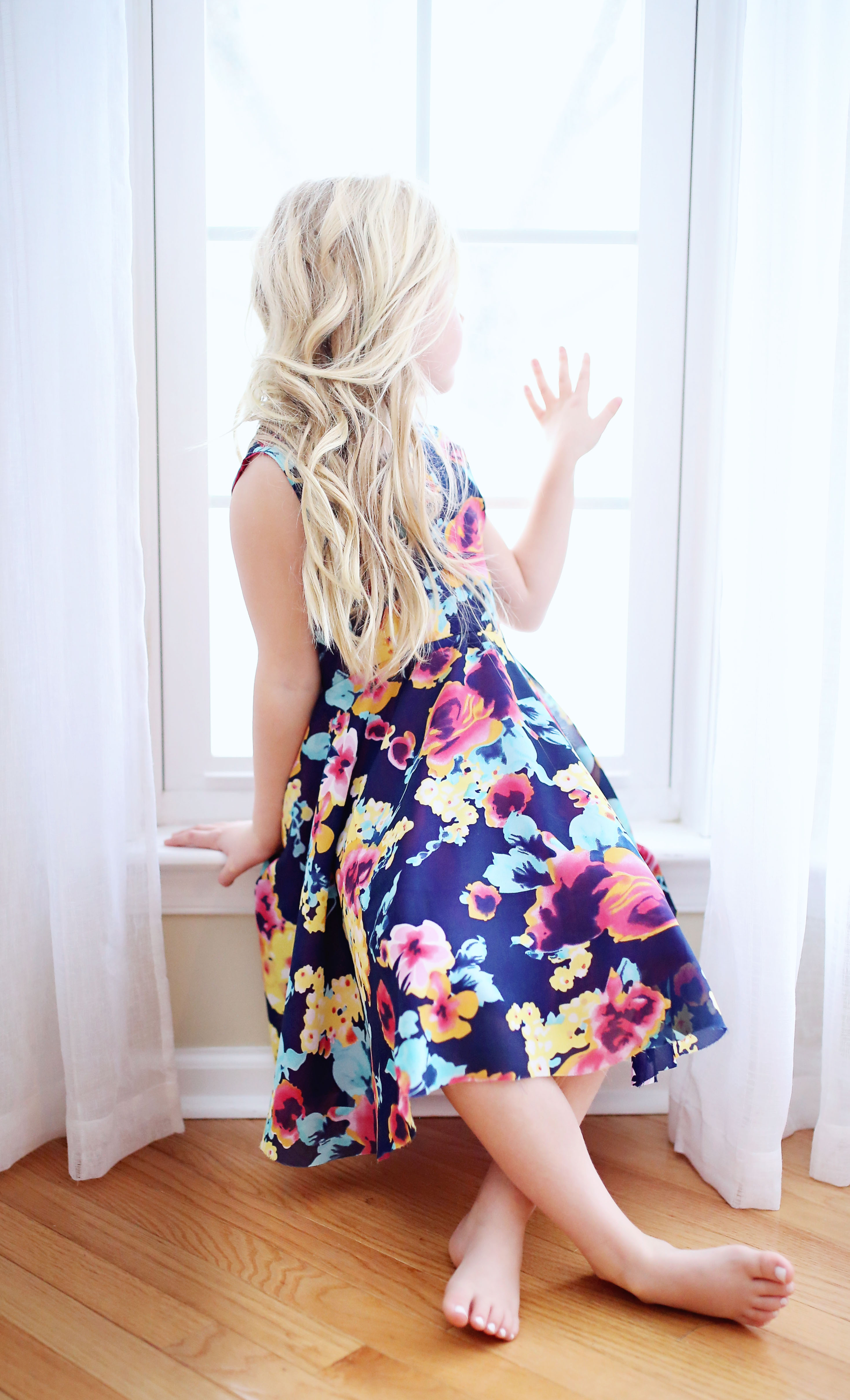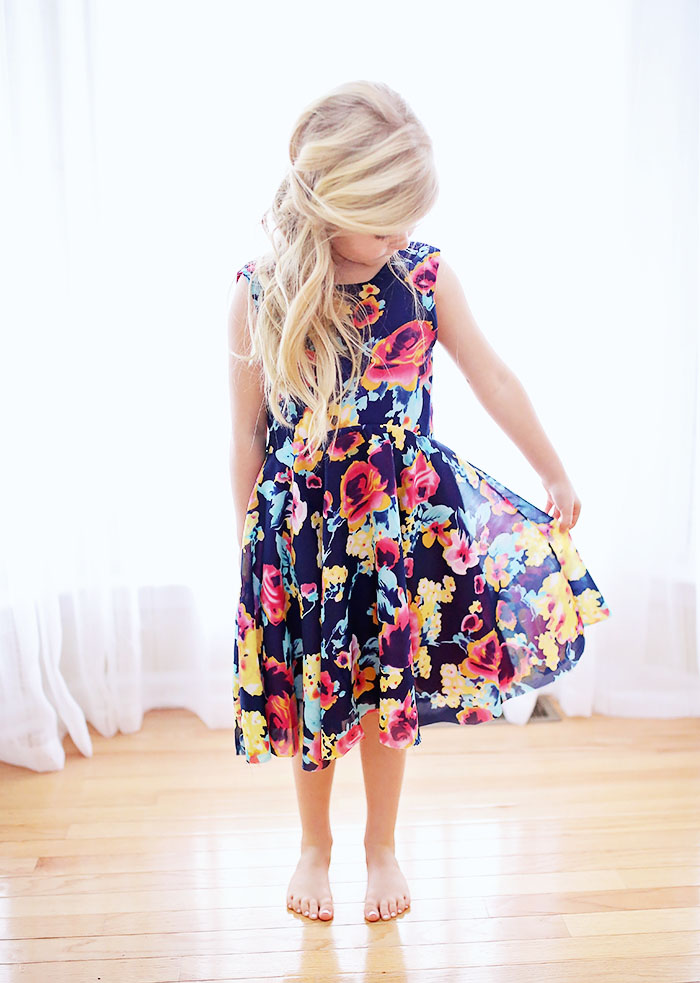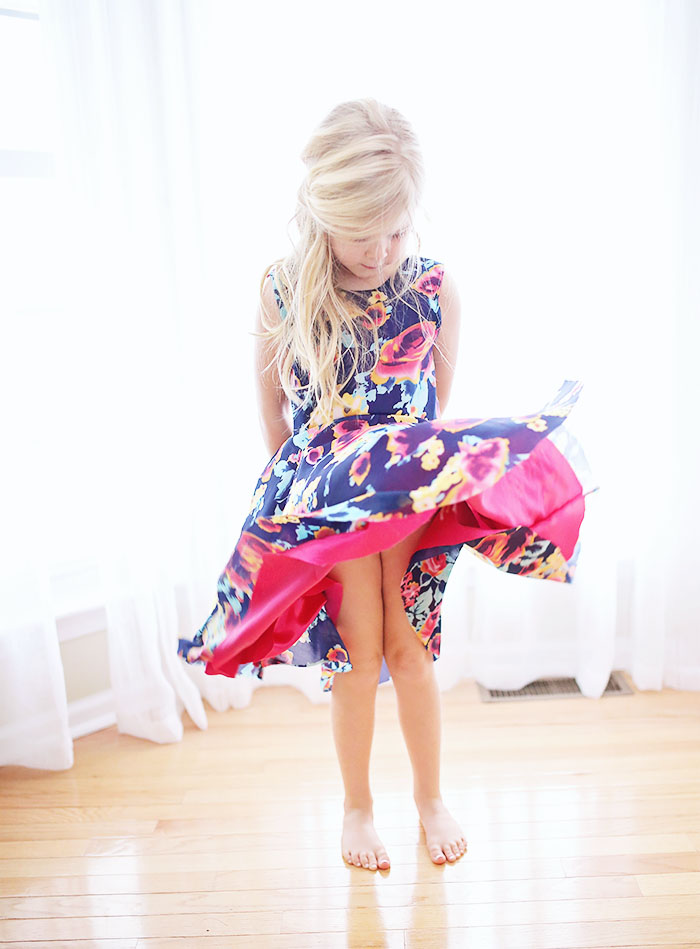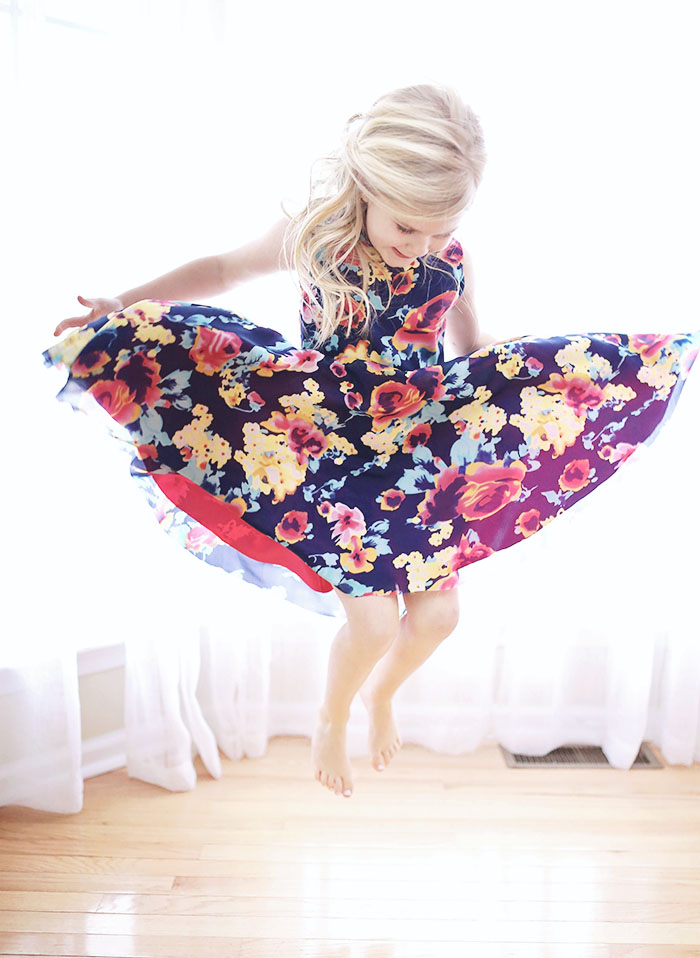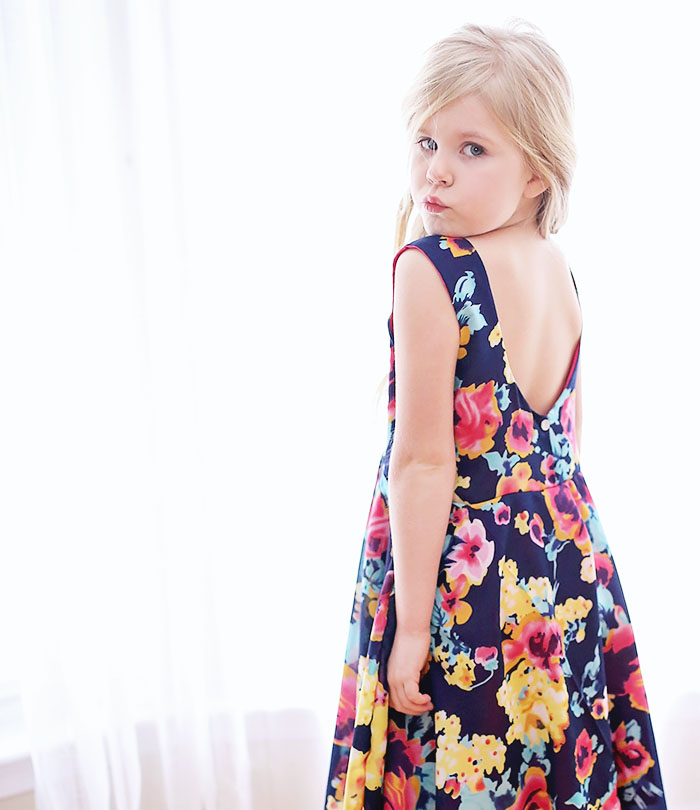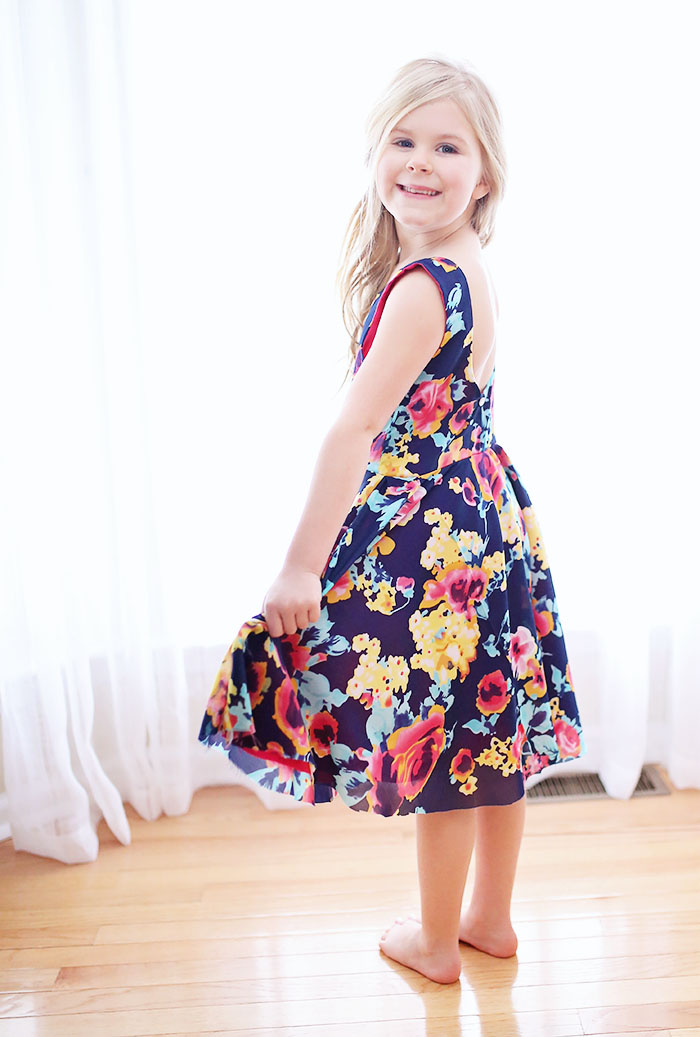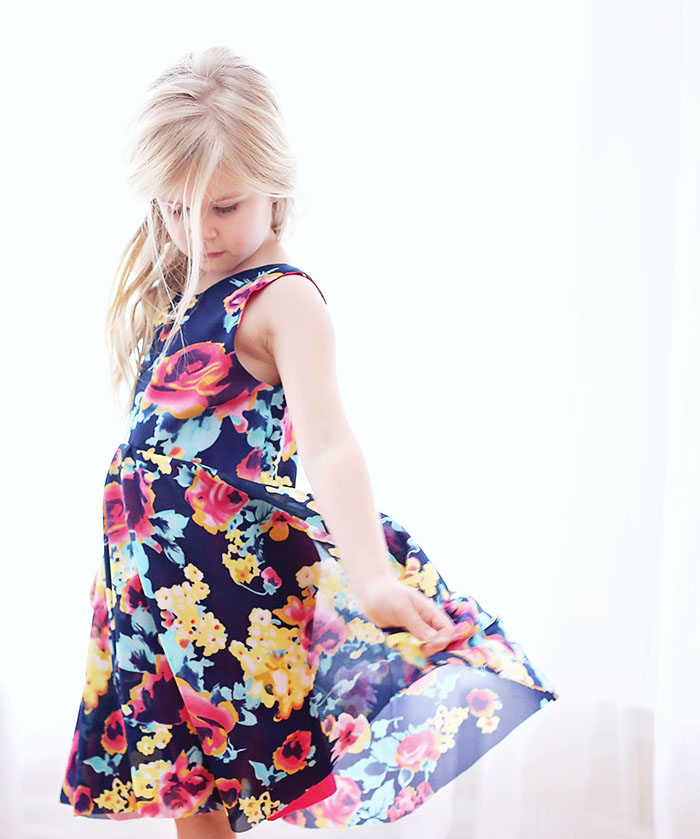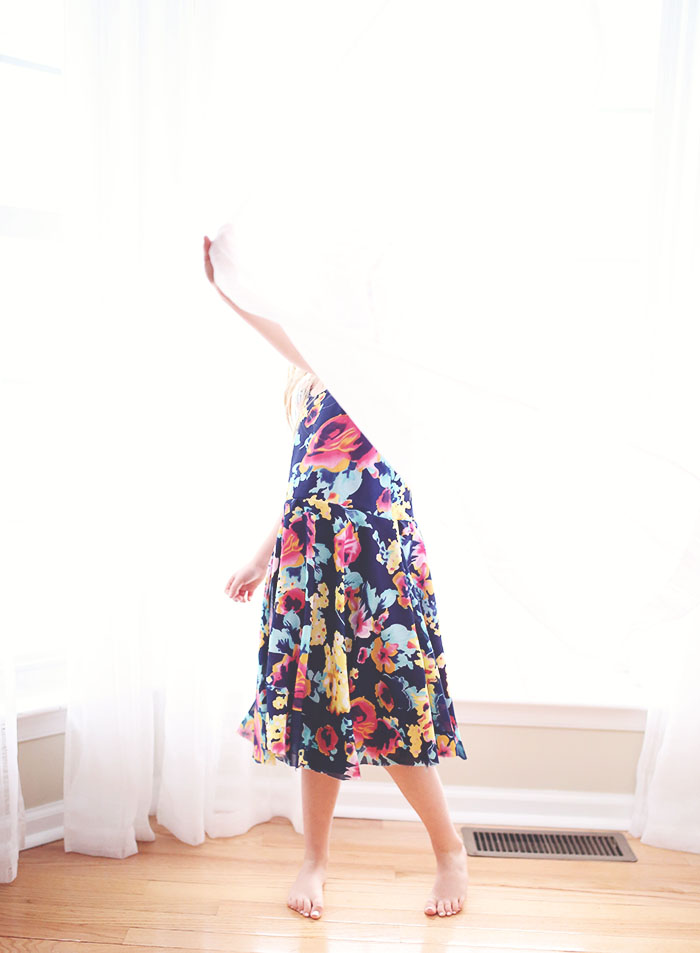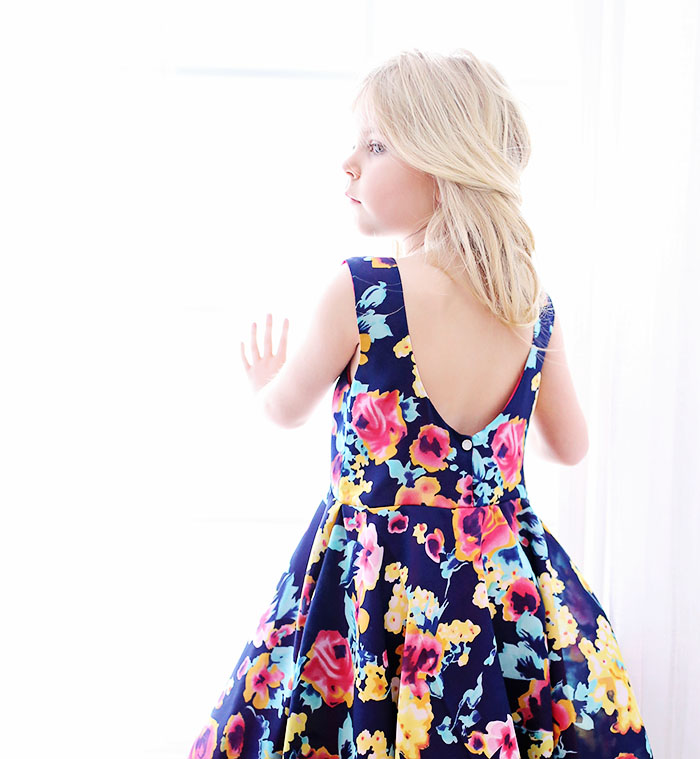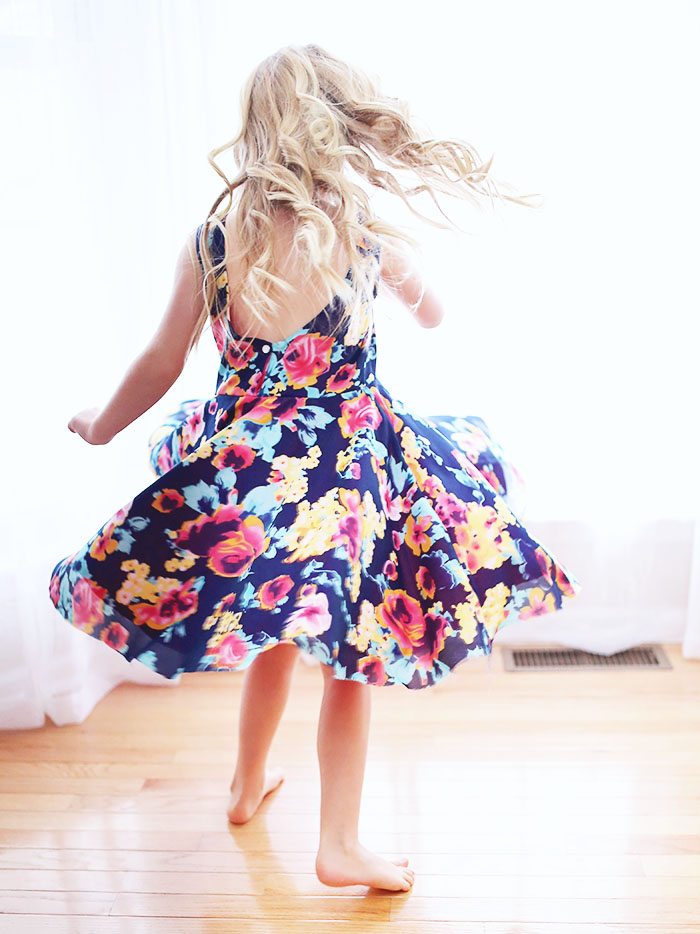 Thanks so much for inviting me, Jess!  Be sure to check out her website: Lil Luxe Collection, her facebook: Lil Luxe Collection, and her facebook pattern group:  Lil Luxe Pattern Group.   You will see so much inspiration and ideas.  Make sure you enter the giveaway and also link up, if you have projects to share!

Hayley Crouse is a wife, mother and multifaceted designer. Her love of sewing, crafting, cooking and interior design infuses her daily life and naturally spills over into her online presence. She pushes the envelope of her creativity and hopes that others will be inspired to do the same. She currently authors the Welcome to the Mouse House Blog, is the pattern designer behind Mouse House Creations and is a collaborative designer with Willow & Co. Patterns.