The lovely ladies behind Violette Field Threads asked me to be a part of their Piper Top and Dress tour and I was thrilled to join in because all of their patterns are top quality.  Now I get to show off my Piper Top sewn with some of my most favorite chiffon ever!
(and don't forget to enter the giveaway at the end of this post.  3 of you will win your very own copy of the Piper!)
A few months ago, I stumbled upon this amazing black and white geometric polyester chiffon over at Michael Levine (the online shop) and knew I had to buy it.  I had no idea what I would use it for until this project.  It makes a perfect Piper!
I chose to do the short sleeve Piper top with the peter pan collar.  By the way, I skipped the interfacing because I ran out and was too lazy to buy more…. which is why it is a bit crumpled looking.  I always preach the importance of interfacing and here I go breaking my own rules 🙂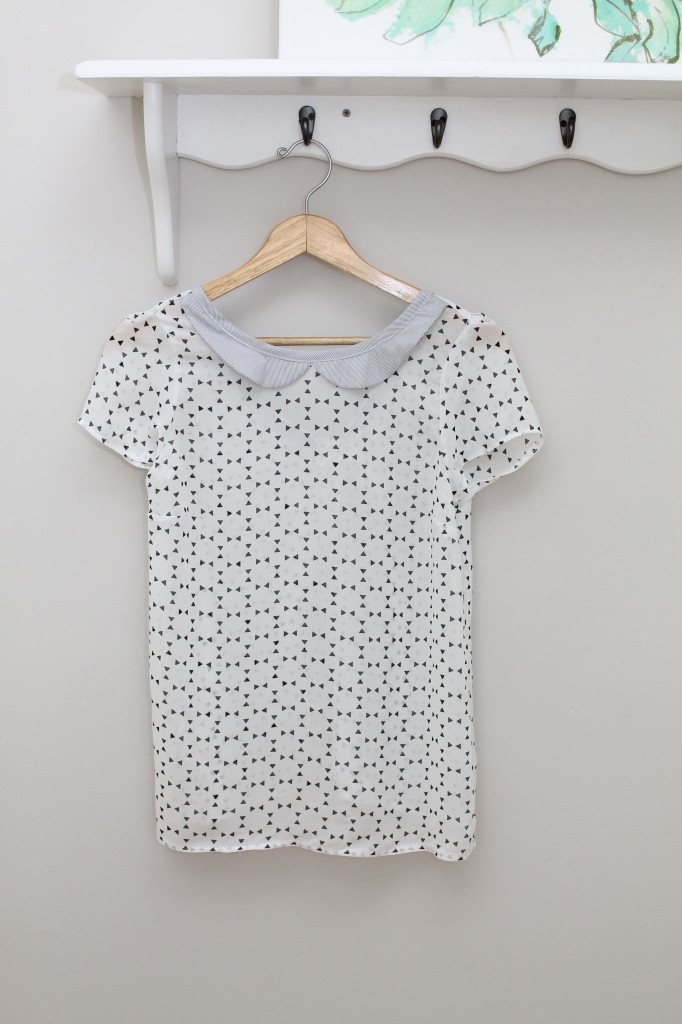 While the front is pretty, the back is really the showstopper of this top.  It has a deep plunge and then a large "bow", which looks way more complicated to make than it actually is.  From start to finish, this entire top took me about 3.5 hours.  I think it would take a lot less time if you aren't using a tricky fabric like I did.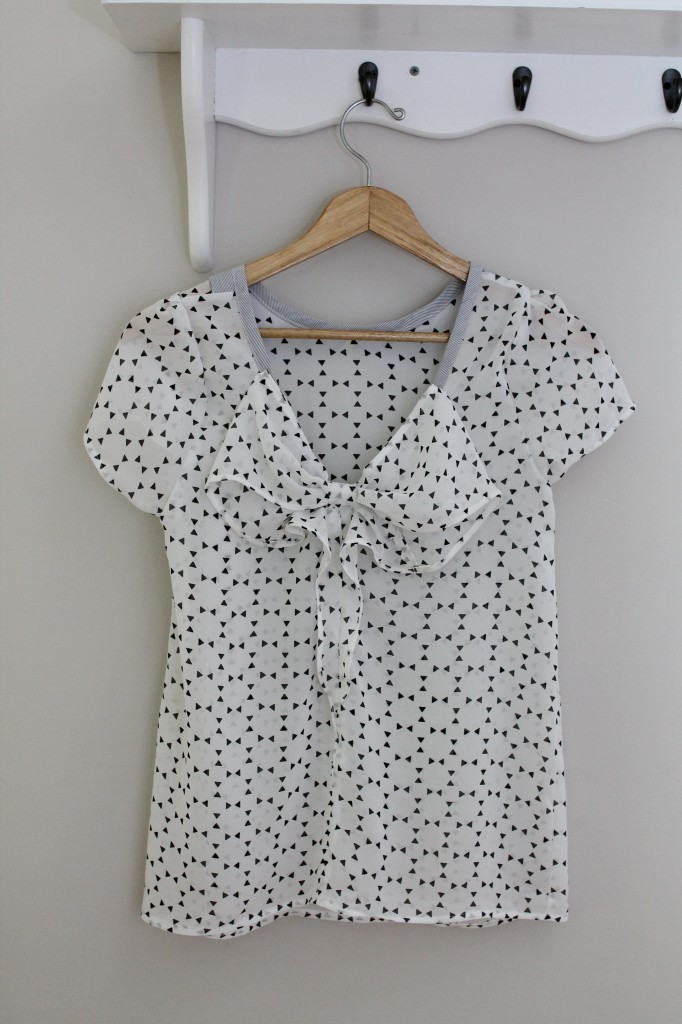 I really love how the chiffon drapes and gives the back a very flowy feel.  Because the chiffon is sheer, I layered a nude colored camisole underneath.  I was a bit worried that the back would be too low for undergarments, but it is great!  I was able to wear the tank underneath with no issues!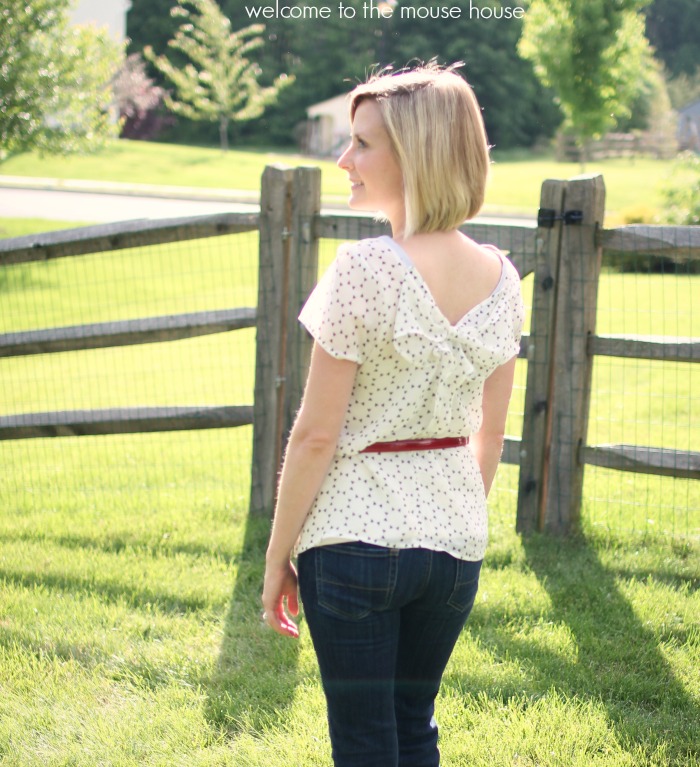 Isn't this so cool and unique looking??  The pattern has a vibe of business in the front, party in the back.  hehe.
(and I clearly need to still snip a few threads, whoops)
The size small fit me perfectly.  I cinched it with a belt, but it would also look super cute tucked into some high waisted pants.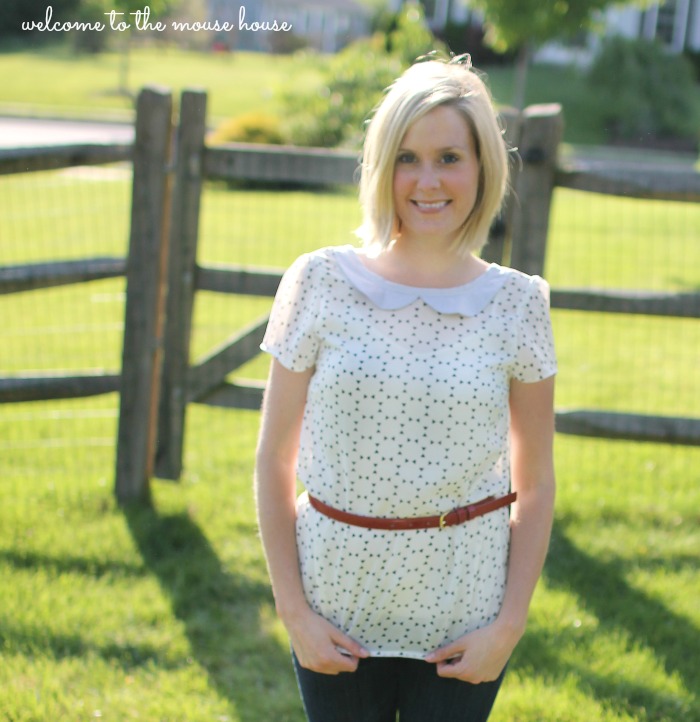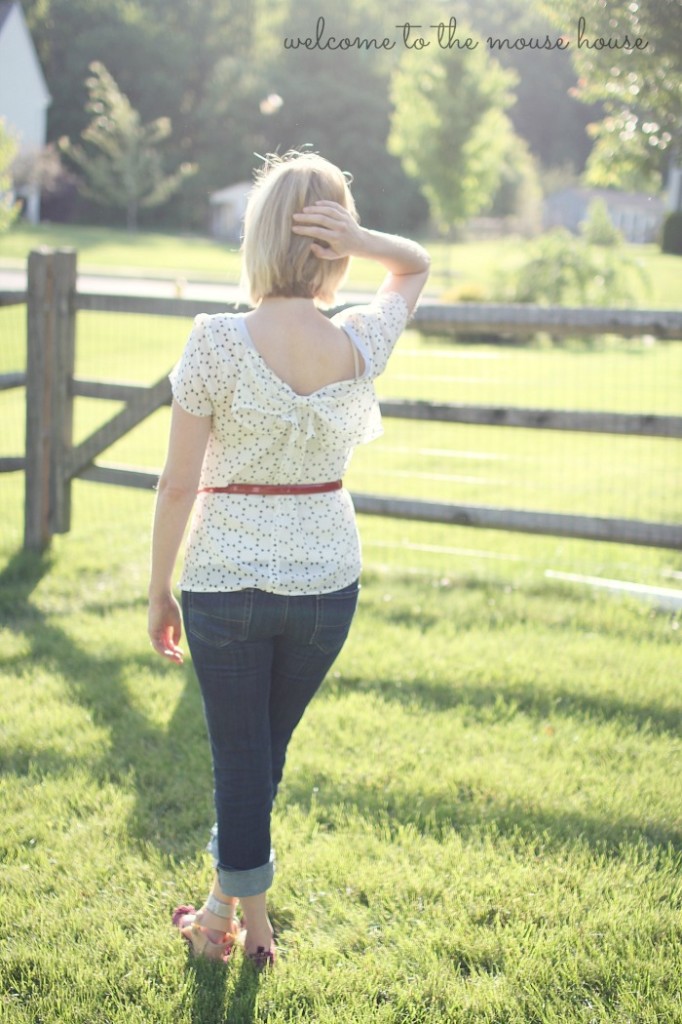 The pattern calls for a sleeve gather, but I did a little pleat instead… for no other reason than I thought it would be cute.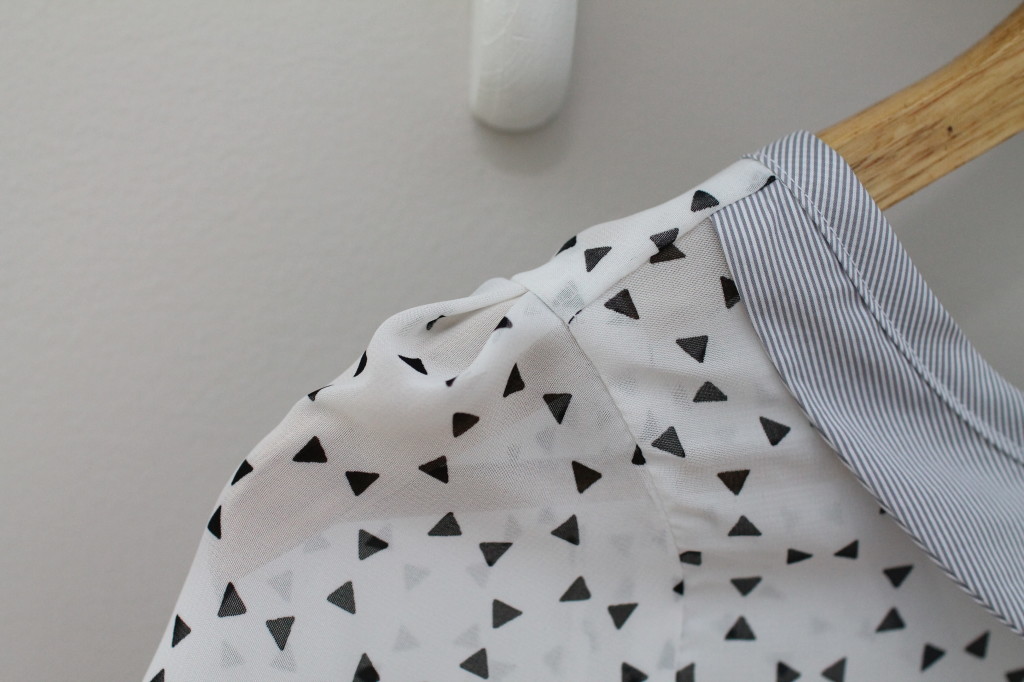 Oh and for those wondering (or maybe I was the only one wondering??), the top works great reversed too!  Not that I would wear this particular one backwards because of the peter pan collar, but it got my wheels turning… Perhaps, I will make another version but reverse it?   Thoughts?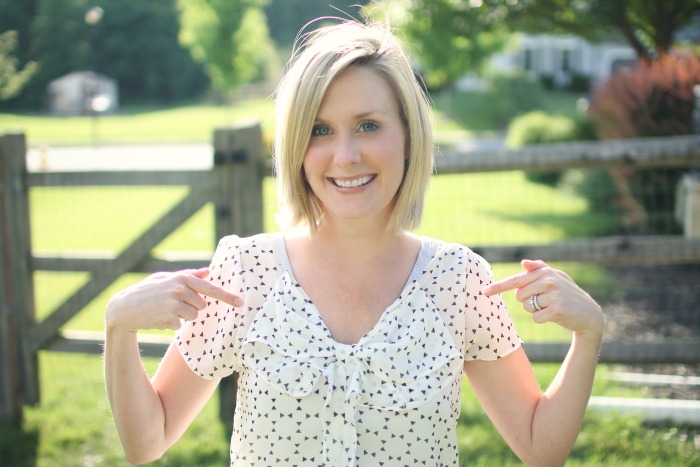 Thanks so much for having me be a part of your tour, ladies!  As always, your patterns are so well written and a joy to sew up.
Now, 3 of you will win your very own copy of The Piper!  Woohooo!
The only mandatory entry is liking Violette Field Threads on Facebook, but the other options are extras for more of a chance to win!
Good luck… winners will be announced next week.

Hayley Crouse is a wife, mother and multifaceted designer. Her love of sewing, crafting, cooking and interior design infuses her daily life and naturally spills over into her online presence. She pushes the envelope of her creativity and hopes that others will be inspired to do the same. She currently authors the Welcome to the Mouse House Blog, is the pattern designer behind Mouse House Creations and is a collaborative designer with Willow & Co. Patterns.