The idea was to repaint the family room and kitchen walls.
But if I painted the kitchen walls, I would want to paint the cabinets white.  But if I painted the cabinets white, I would need new kitchen chairs and barstools to match.  If I got new kitchen chairs, I would need a new hutch.  But now the new colors wouldn't work with the sofa.  And of course, the rug would feel out of place and would need to be replaced.
So, I did what any normal human being would do.
I literally mean all of it.
Sofa, rug, coffee table, artwork, kitchen chairs, barstools, hutch.
Gone in less than a week.
because we now have nowhere to sit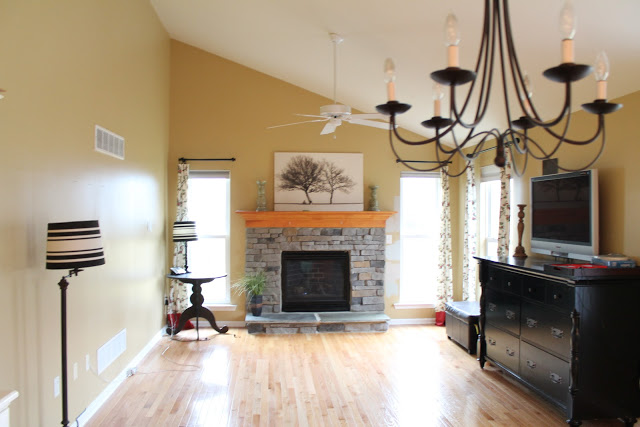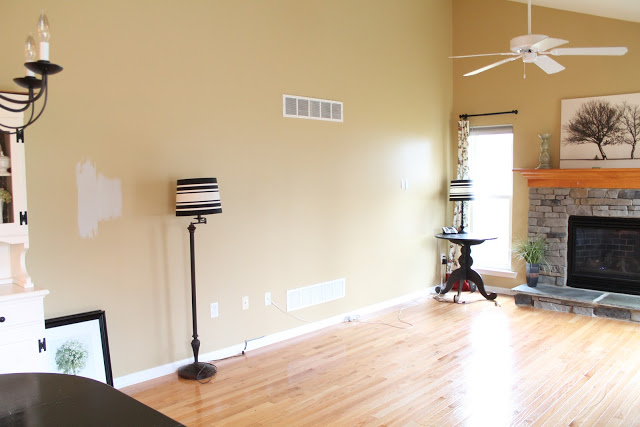 We went to buy a couch and picked out a fabric 
and that is when we found out it will take 8 weeks
to arrive.  Yep, you read that right… 8 weeks.
So, the next 8 weeks will be spent on beanbag chairs and Pottery Barn Anywhere chairs.  Thank goodness for those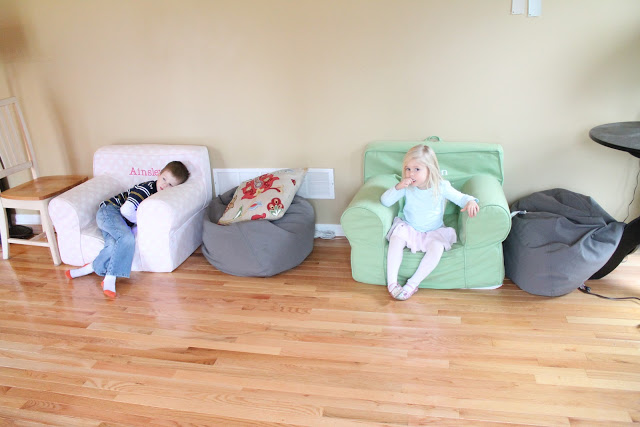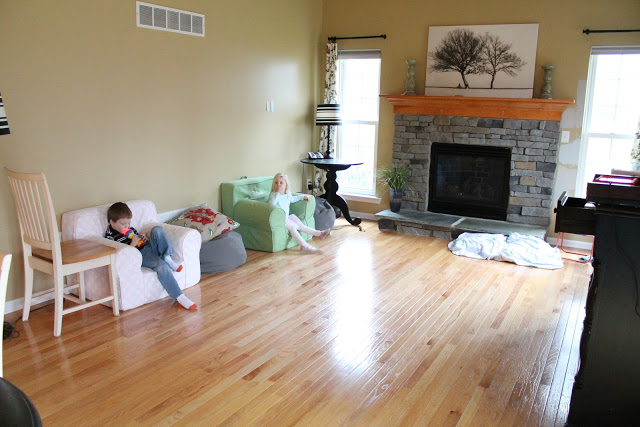 I am very lucky to have an understanding husband.  He is just shaking his head about this entire situation.
Everywhere you go, there are paint samples on the walls.
Best part?  I didn't label them, so I forget which ones are which.
Smart, Hayley, really really smart.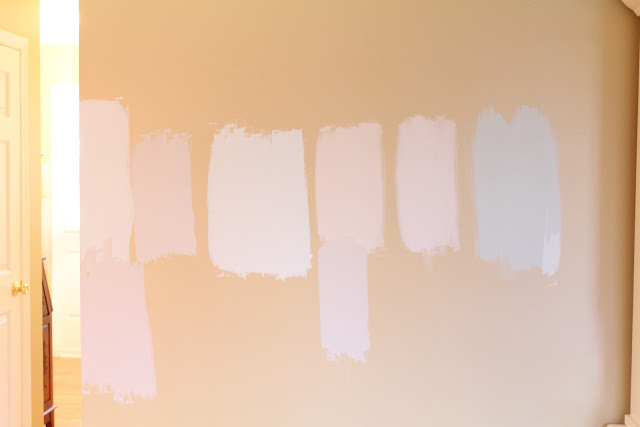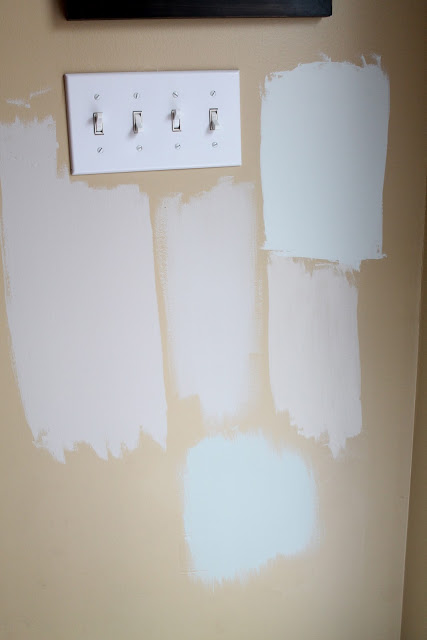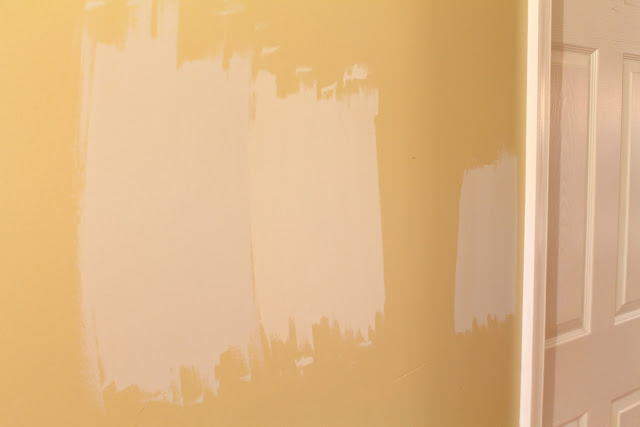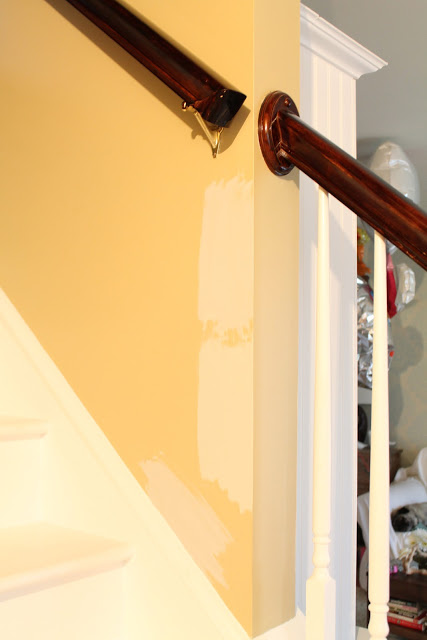 Have you ever read the kids's book 
"If You Give A Mouse A Cookie"?
Yep, it kind of feels like that around here…
And it all started with some paint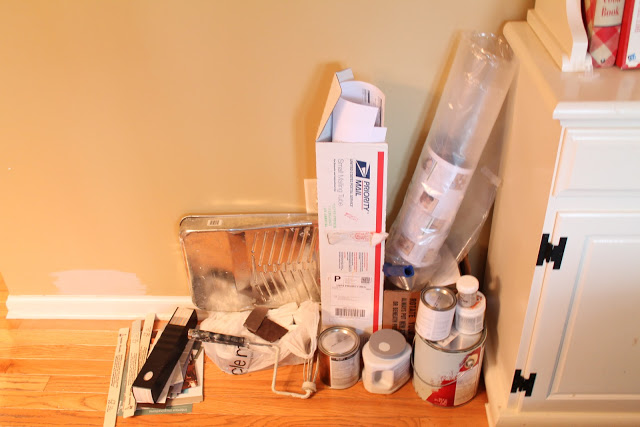 Okay, lots and lots of paint.
And no, I still haven't decided on a paint color….

Hayley Crouse is a wife, mother and multifaceted designer. Her love of sewing, crafting, cooking and interior design infuses her daily life and naturally spills over into her online presence. She pushes the envelope of her creativity and hopes that others will be inspired to do the same. She currently authors the Welcome to the Mouse House Blog, is the pattern designer behind Mouse House Creations and is a collaborative designer with Willow & Co. Patterns.