My lovely friend Celina from Petit a Petit and Family and I have joined up to reinforce a New Year's resolution of ours… to sew for ourselves more.  We love to sew for our kids, we really do, but they grow so fast.  There are times when we think about how amazing their wardrobes are, and we realize how sad and lonely our own clothing selection is.  So, we chatted and we plotted and here we are…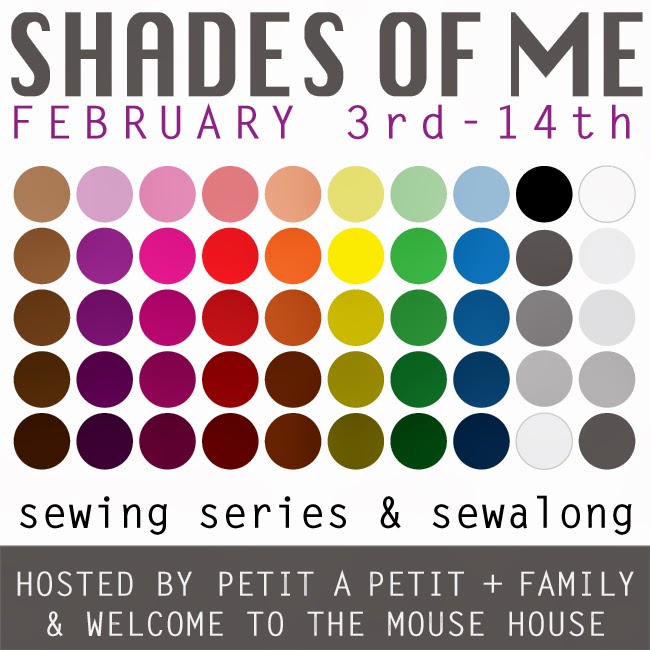 Shades of Me is meant to push you further in your selfish sewing endeavors.  Not only do we want you to sew for yourself, we want you to think outside of the box and come up with a monochromatic color themed outfit. 
What will you choose?  
Red
Orange
Yellow
Green
Blue
Purple
Brown
Black
White
Pick a color, sew it and take pics to share.  
Have fun and enjoy the process.
Don't forget… if you choose

Red,

it

 

doesn't mean you have to do just red… think of all of the shades of red there are! Pink, mauve, magenta, ombre?  There are so many options, people, so many options!
We are so excited to share this journey with all of you and we hope you will participate and join in.  This is going to be SO fun.  
We have created a Flickr group for each of you to add photos.  We will be showcasing you and encouraging you along the way.  Of course, there will be a round up of our favorite projects and also a giveaway.   
There is also a Pinterest board for you to check out, as well!
U
se the hashtag 

 

#sewingshadesofme

to join in on the fun on any social media site.
We have asked several amazing bloggers to help us achieve this sewing resolution, and to make things even more interesting, each guest has been assigned a specific color…woah, right?  Talk about a challenge!  
It is going to be amazing to see what each person comes up with.  Each day, there will be 3 bloggers sharing their creations… so, mark your calendars!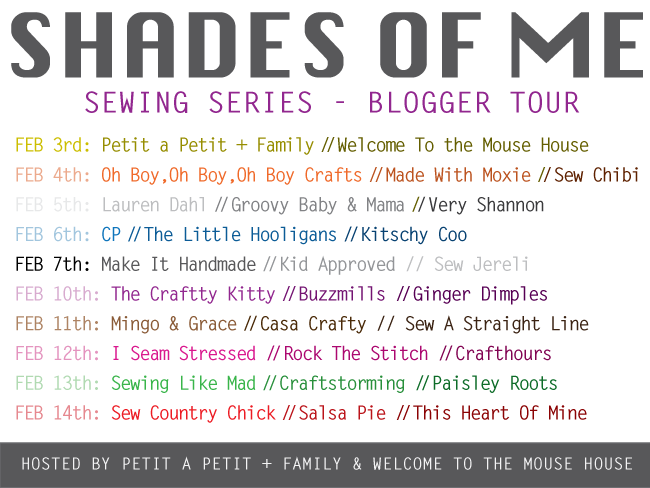 Hayley Crouse is a wife, mother and multifaceted designer. Her love of sewing, crafting, cooking and interior design infuses her daily life and naturally spills over into her online presence. She pushes the envelope of her creativity and hopes that others will be inspired to do the same. She currently authors the Welcome to the Mouse House Blog, is the pattern designer behind Mouse House Creations and is a collaborative designer with Willow & Co. Patterns.