The Sew Fab Bundle includes these adorable undies pattern by The Red Kitchen.
Seriously, I never thought I would actually take the time to make Ainsley some underwear, but I gave it a shot and I am hooked!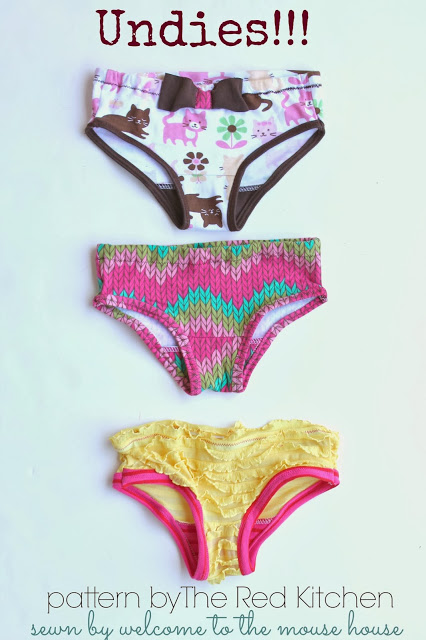 In under an hour, I whipped up 3 pairs of undies and I used only scrap knits I had on hand.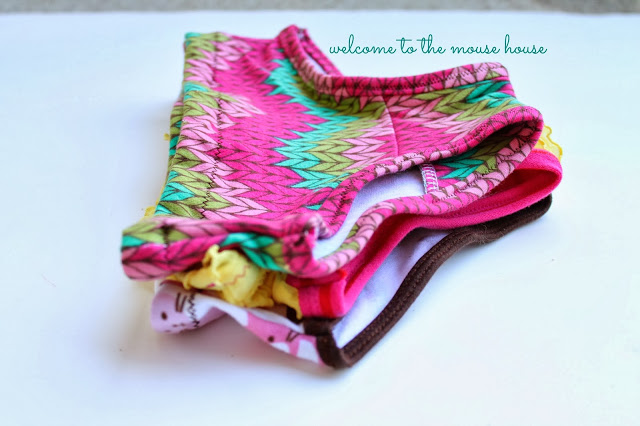 For obvious reasons, I won't be showing any photos of her in them, but I can assure you that the fit is perfect. The quality is so much better than the store brands.
Her favorites are the kitty cat pair with the bow.
The bow isn't part of the pattern, but obviously very easy to add.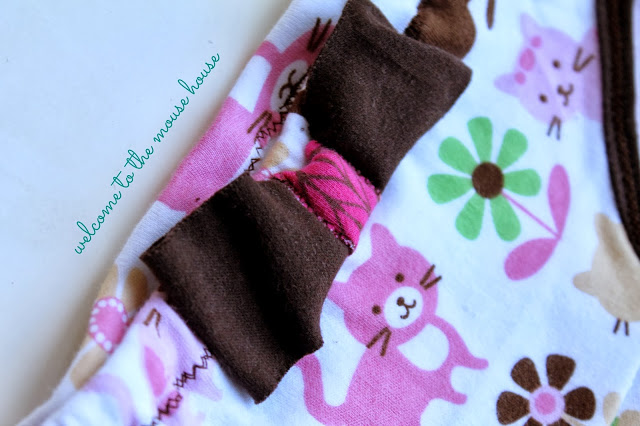 My favorites are the ruffle fabric ones.
They are just so darned cute!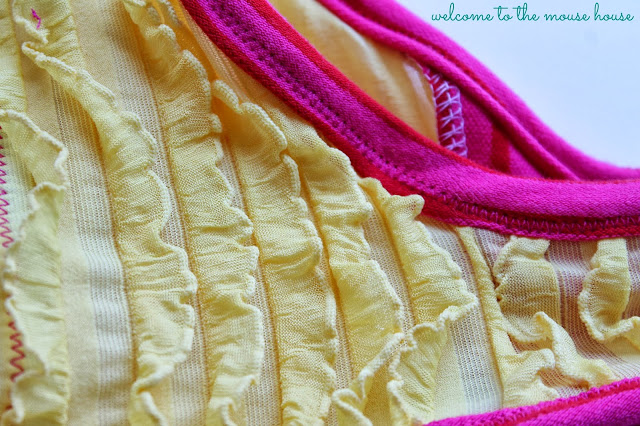 This pattern goes up to a size 6, so we will definitely get a few more years out of it. So fun!
Go pick up your bundle HERE

Hayley Crouse is a wife, mother and multifaceted designer. Her love of sewing, crafting, cooking and interior design infuses her daily life and naturally spills over into her online presence. She pushes the envelope of her creativity and hopes that others will be inspired to do the same. She currently authors the Welcome to the Mouse House Blog, is the pattern designer behind Mouse House Creations and is a collaborative designer with Willow & Co. Patterns.