Raise your hand if you figured out which craft audition was mine earlier this week!!!
If you guessed United Colors of Love…..you were right!
And guess what? It came in first place, which means I am now a contestant on So You Think You're Crafty. A lot of people thought I was some of the other projects, including the embroidery hoops and embroidered dress, which were fantastic!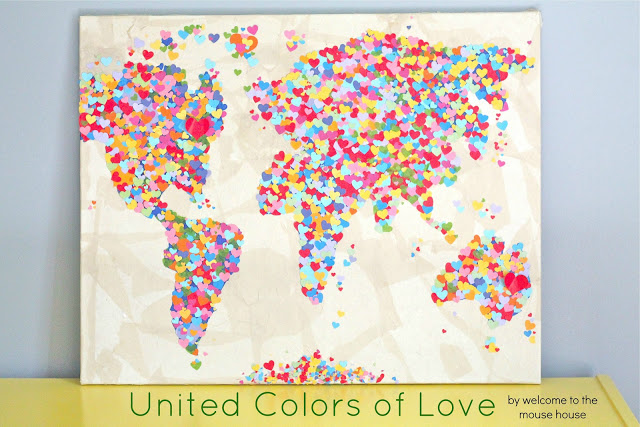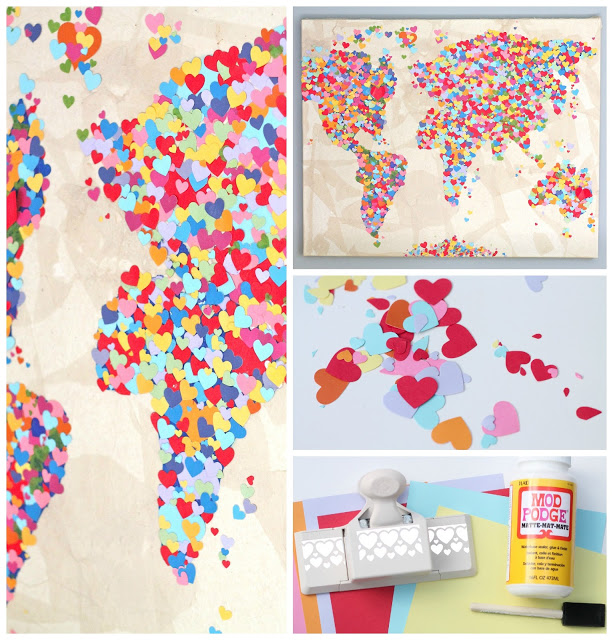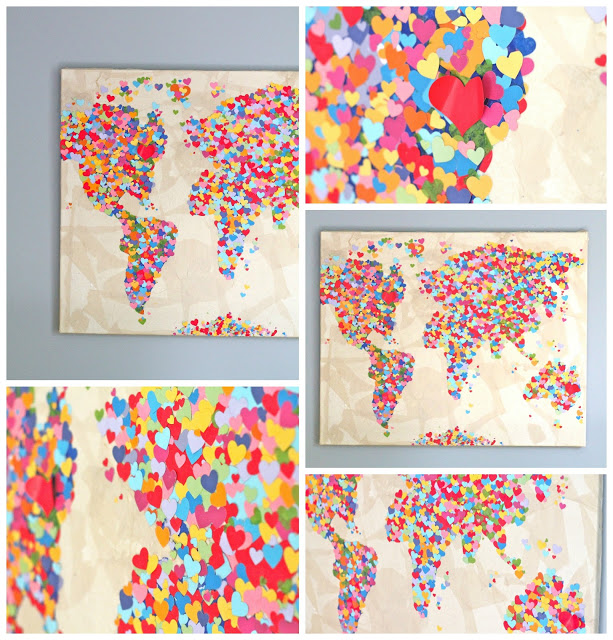 This world map is going in the kids' new playroom (which will hopefully be finished in a few months). It took me about 2-3 days of working at night to complete the artwork.
I already had everything on hand, so it cost me nothing.
Mod Podge, paintbrush, tissue paper, cardstock, and heart cutter.
Oh, and a large canvas, of course.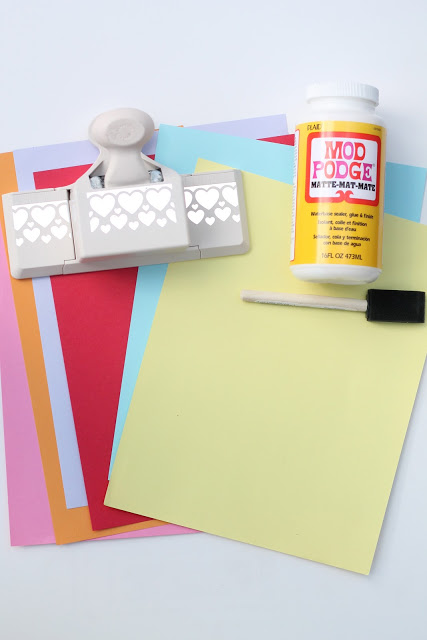 Using the heart puncher, I cut out hundreds and hundreds of hearts in various sizes and colors.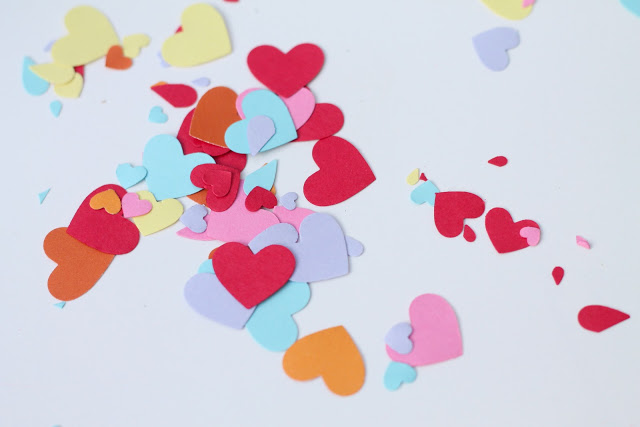 I covered the canvas in torn up cream colored tissue paper and glued on with Mod Podge.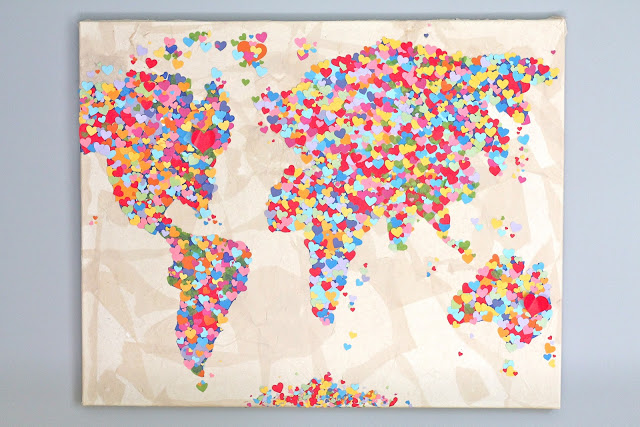 Then, I slowly but surely covered the entire canvas with all of the little hearts to form the shape of the continents.
I watched a lot of trashy tv during this process.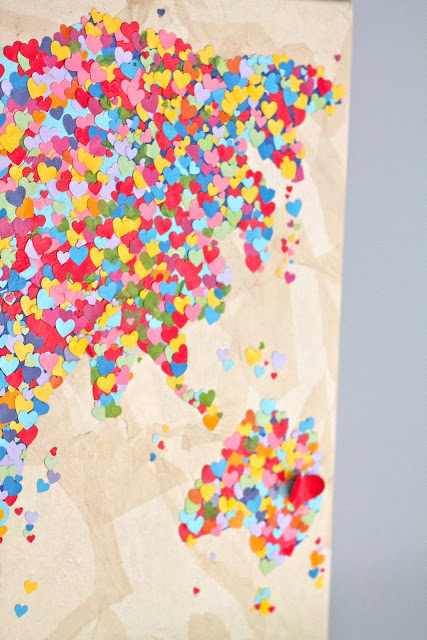 I also created 3D hearts to represent where I currently live in Pennsylvania and where I was born in Australia.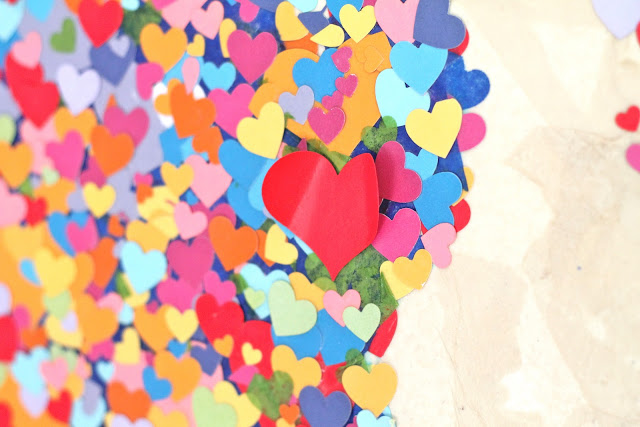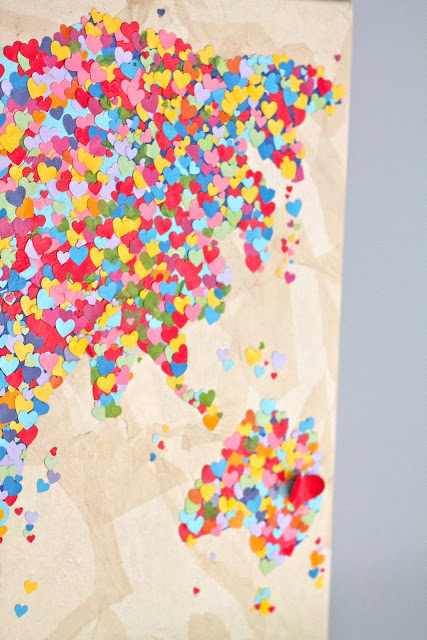 Look at all of those bright hearts!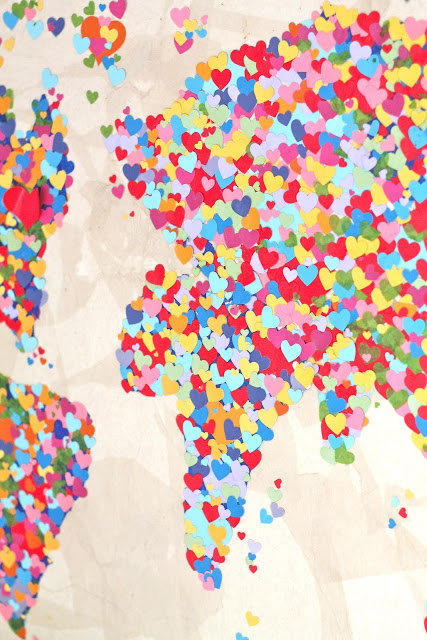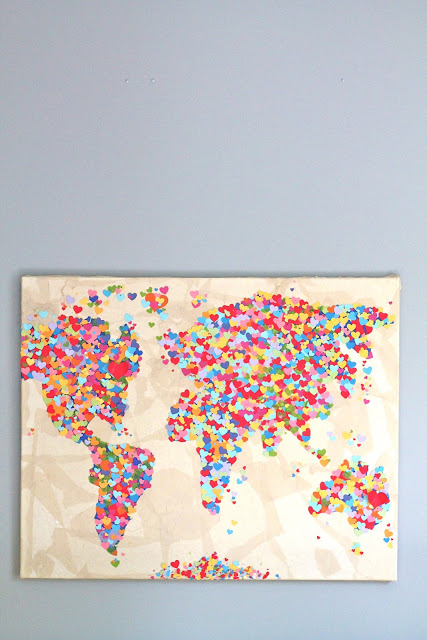 I had so much fun with this project and I am already thinking of what I will do for Week 1 of the competition.
Topic is Paint. So open ended!

Hayley Crouse is a wife, mother and multifaceted designer. Her love of sewing, crafting, cooking and interior design infuses her daily life and naturally spills over into her online presence. She pushes the envelope of her creativity and hopes that others will be inspired to do the same. She currently authors the Welcome to the Mouse House Blog, is the pattern designer behind Mouse House Creations and is a collaborative designer with Willow & Co. Patterns.