Hello everyone! My name is Magda E. and first of all I would like to thank Hayley for having me.
I am a Portuguese mommy of a 19 month old Gabriela. And I blog mostly about my sewing at
House of Estrela
.
A few days ago I made a Summer outfit for my 7 year old nephew, and I am sharing a tutorial for it with you today.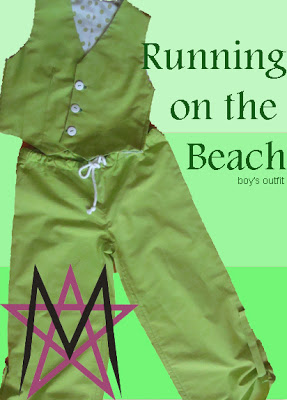 Boy's vest pattern
Boy's pattern (can be a simple pajama pattern)- I used both from Burda's magazine as I show
here
Your choice fabric – mine was green
Your choice lining fabric – mine was polka dots
matching thread
I started with the pants.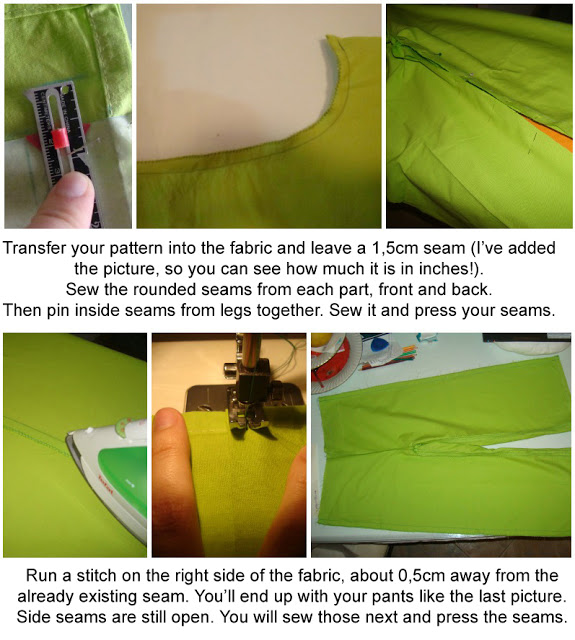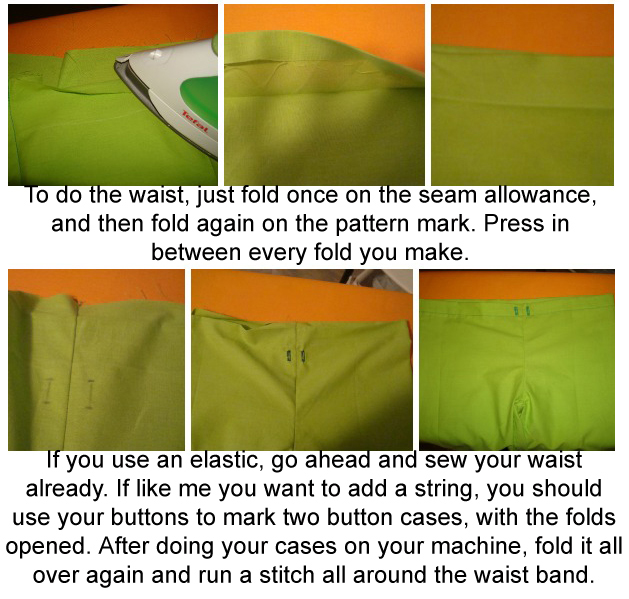 To make this detail on the legs, I just sew a fabric strip with about 8′. I sew one end on the inside of the pants and on the outside I've added a bracket. Do it for both legs.
And once the pants are done, we'll start with the vest.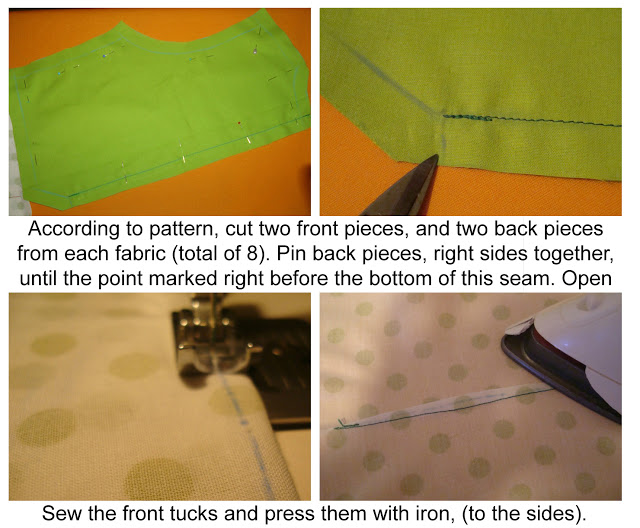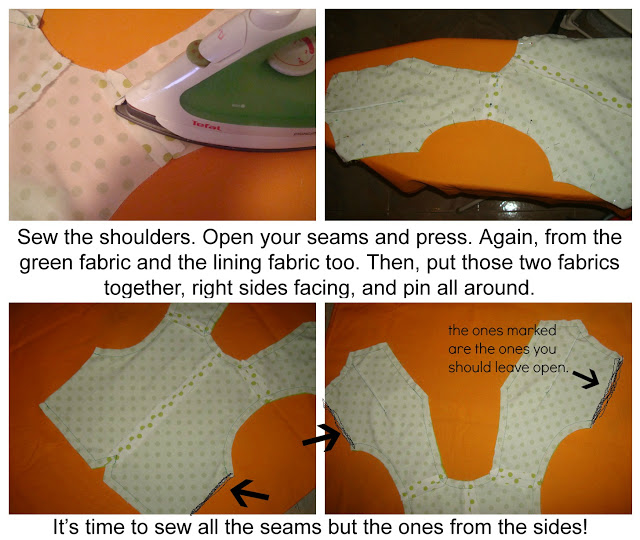 * There's one side I didn't mark on the picture but you should leave open too.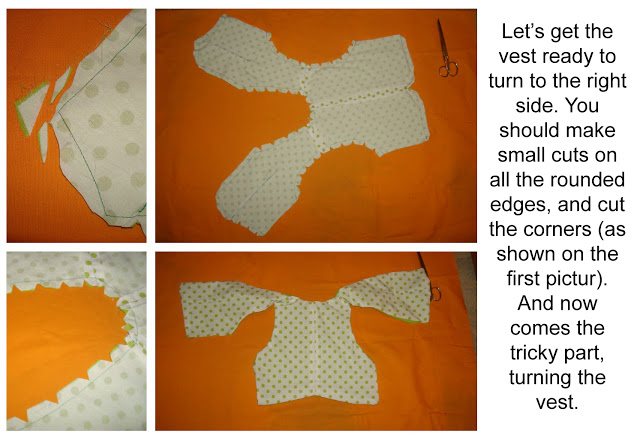 I found this
Tutorial
on how to turn your vest, I think I couldn't explain it better.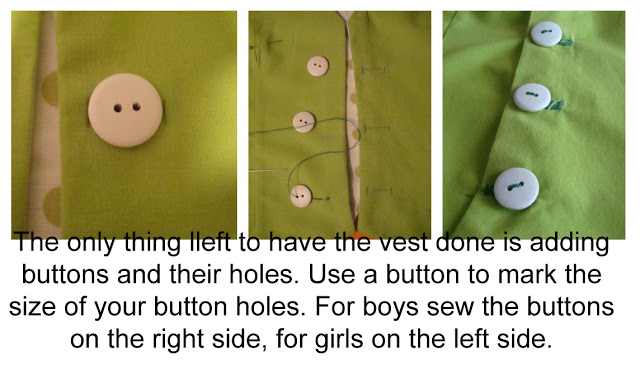 I hope you've enjoyed it! And if you'd like to see more photos from the outfit, come by and say hi
HERE
!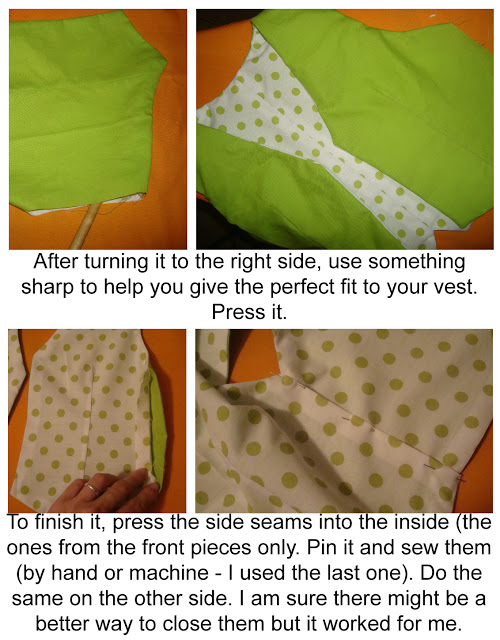 *************************************************************
Thanks for stopping by Magda! I really appreciate it!

Hayley Crouse is a wife, mother and multifaceted designer. Her love of sewing, crafting, cooking and interior design infuses her daily life and naturally spills over into her online presence. She pushes the envelope of her creativity and hopes that others will be inspired to do the same. She currently authors the Welcome to the Mouse House Blog, is the pattern designer behind Mouse House Creations and is a collaborative designer with Willow & Co. Patterns.