When your daughter has the opportunity to be on Good Morning America for the premier of the newest Star Trek movie with Chris Pine, you make sure she has a handmade Mr. Spock outfit… am I right?  Oh, and you also make sure she has some homemade Spock ears to match. Scroll down for the video of her on live TV in her Mr. Spock dress.  This would also make a SUPER fun Halloween costume!
Ainsley was set to be on Good Morning America with the new Captain Kirk Chris Pine (video below) and I only had a few days notice.  I decided to have her dress like Mr. Spock because I knew the blue pleather would look fabulous on her.  I knew my Norah Dress pattern would be perfect, with an adjusted collar.  More on that below.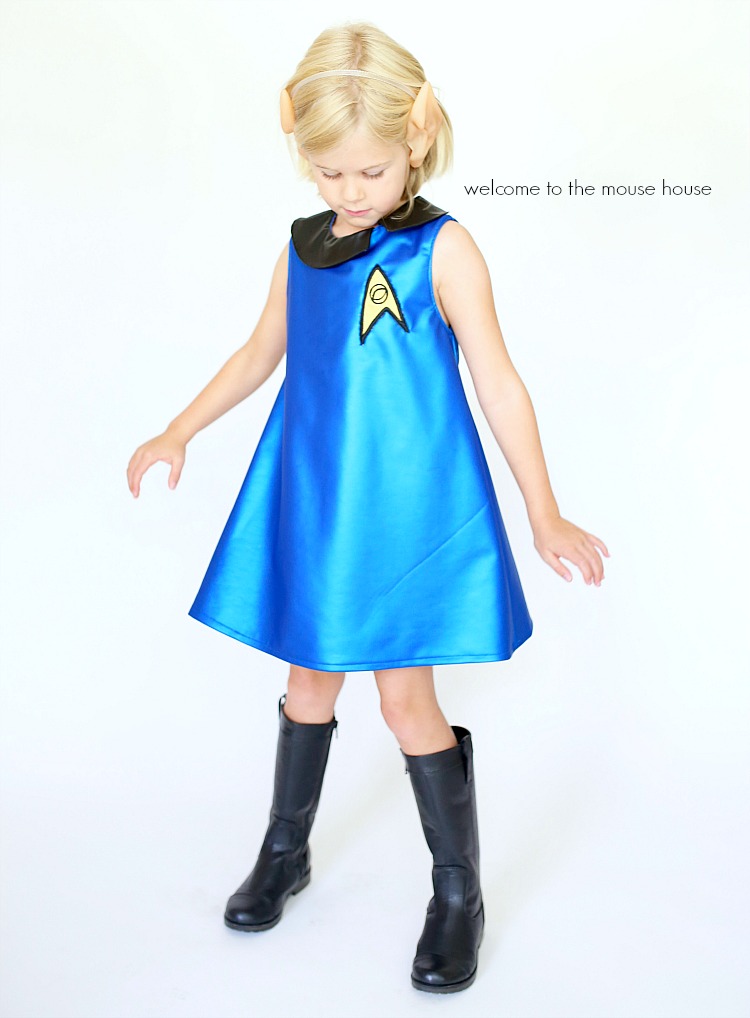 My Norah Tunic and Dress pattern was the perfect basis for this.  (Unfortunately, I didn't realize the pleather had a crease in the front once this happens with pleather, it is almost impossible to remove, but it was barely noticeable on TV.)  I used the basic sleeveless Norah Dress, but adjusted the collar for a more modern feel.  I spliced the collar at the sides and made them 90 degree angles.  I felt that it gave a more "Star Wars" vibe.  I embroidered the emblem using my Janome Memory Craft machine and handstitched it on.  
Paired with a pair of black boots that she needed for winter, she was all set!  It isn't perfect because I was so rushed, but I knew this was one of those "no one will care" scenarios.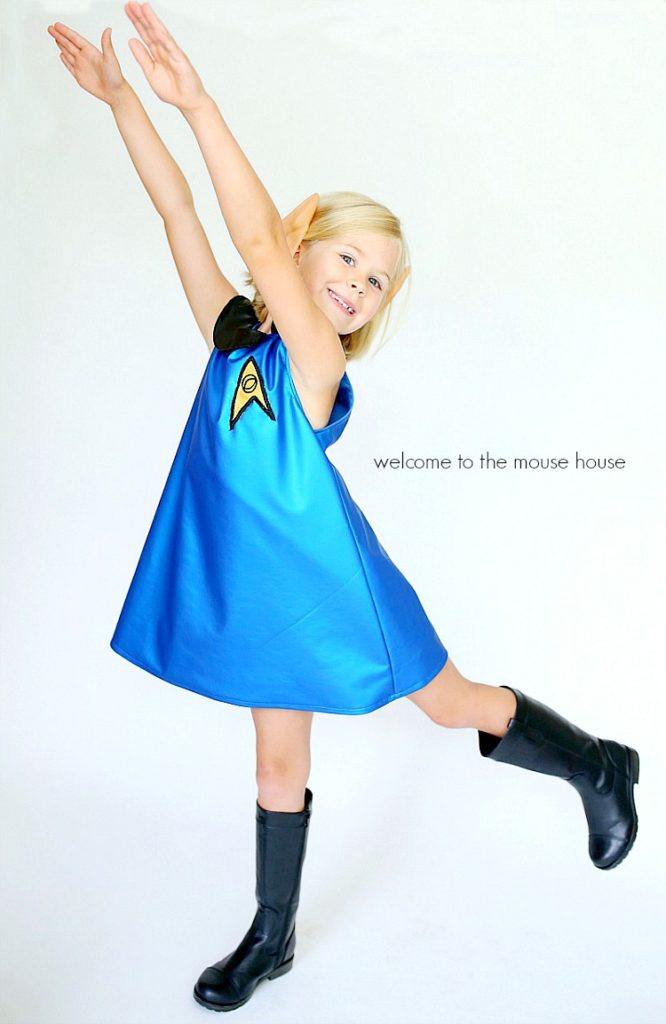 Oh, don't forget those ears!  I found a pair of "elf" ears at a party store, but they were for adults and I knew they would never stay put without help.  I slit 2 holes in each, found a clear headband, and threaded them through
, making sure they were at the right spots for ears.  They worked perfectly and were comfortable.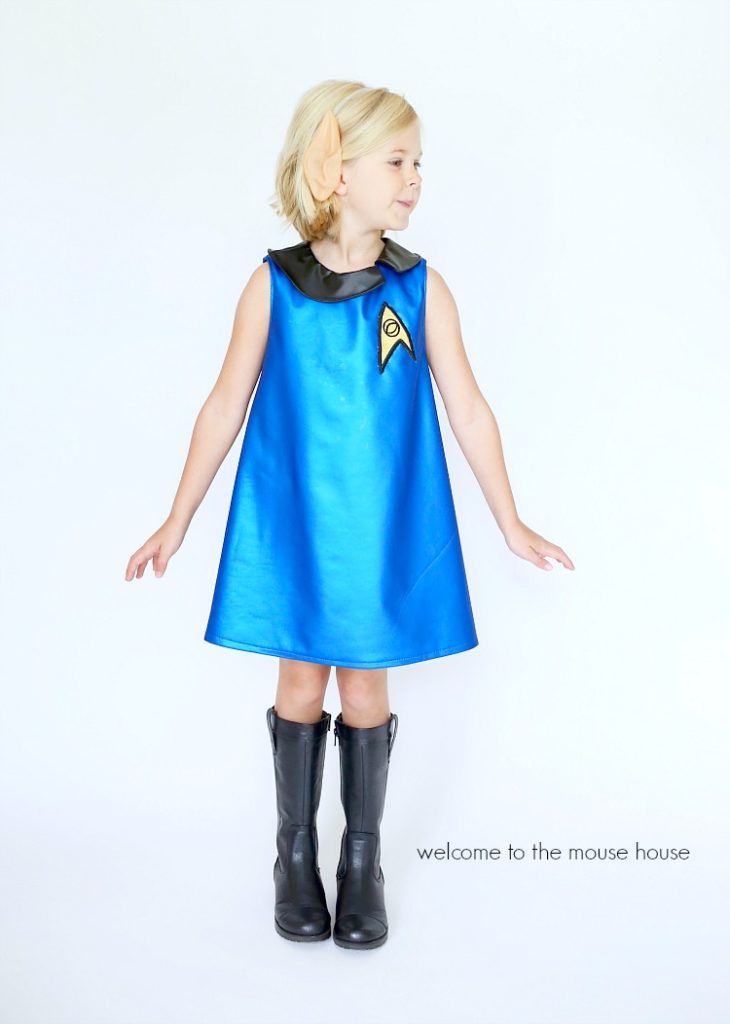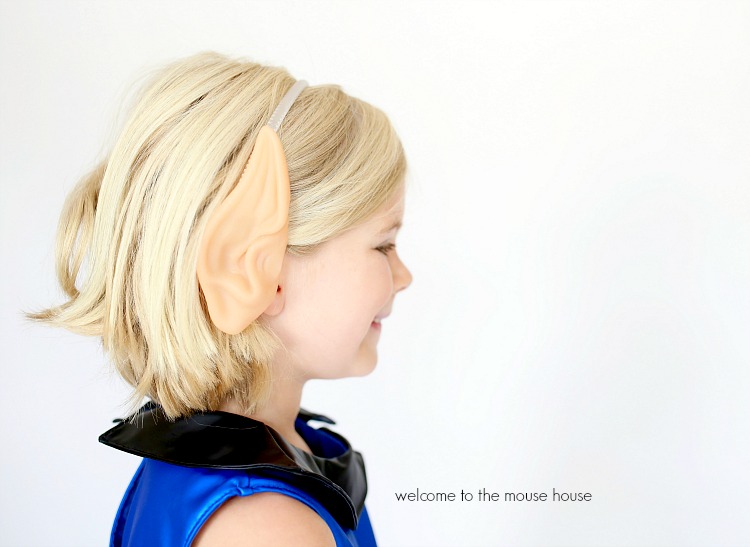 She has my "talents"…. no Vulcan Salute for her.  ha.  She tried hard, though.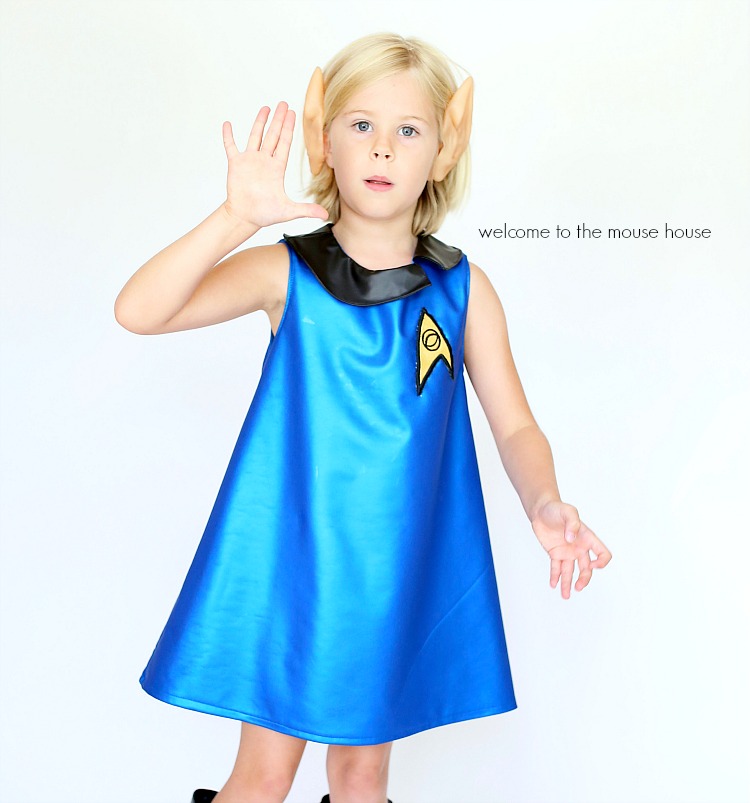 The best part was that she was super comfortable in her costume.   
Meeting Chris Pine and host Michael Strahan were the highlights of the day.  We spent the entire morning behind the scenes and in the "green rooms".  What a fun experience!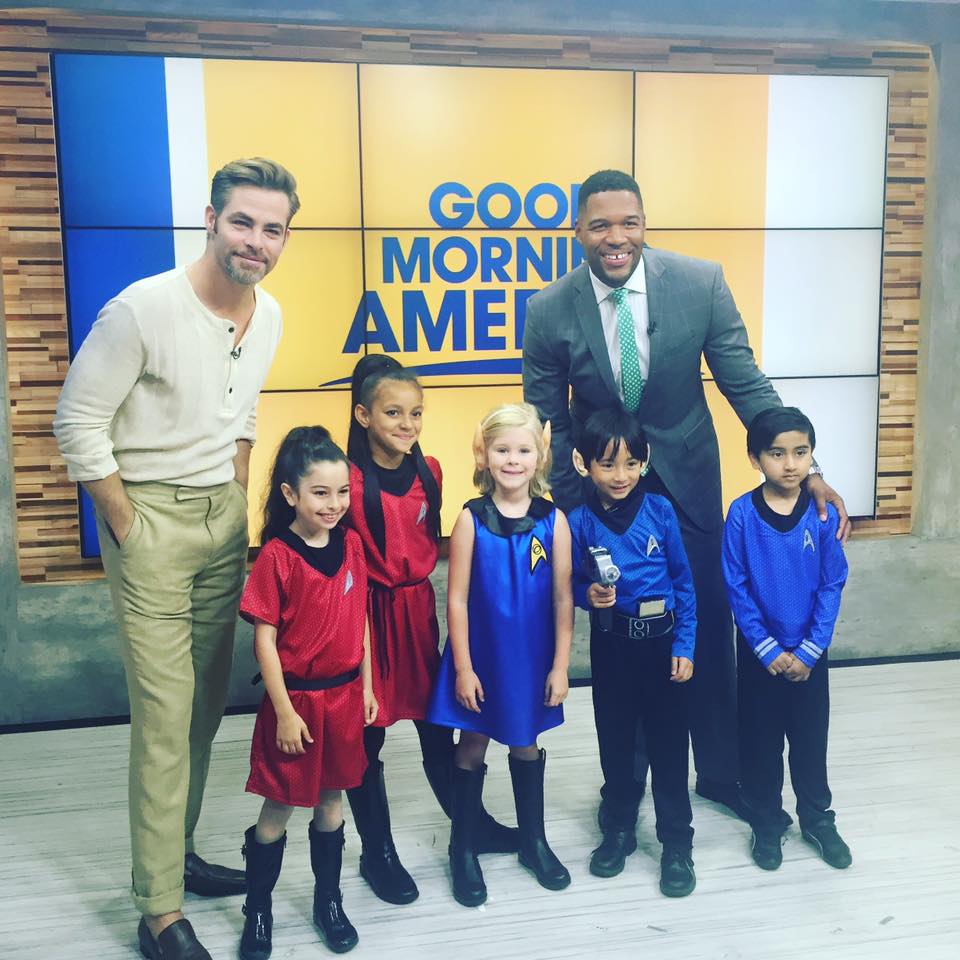 Not pictured is Captain Kirk, aka Chris Pine, because I didn't want to be a weirdo taking pictures.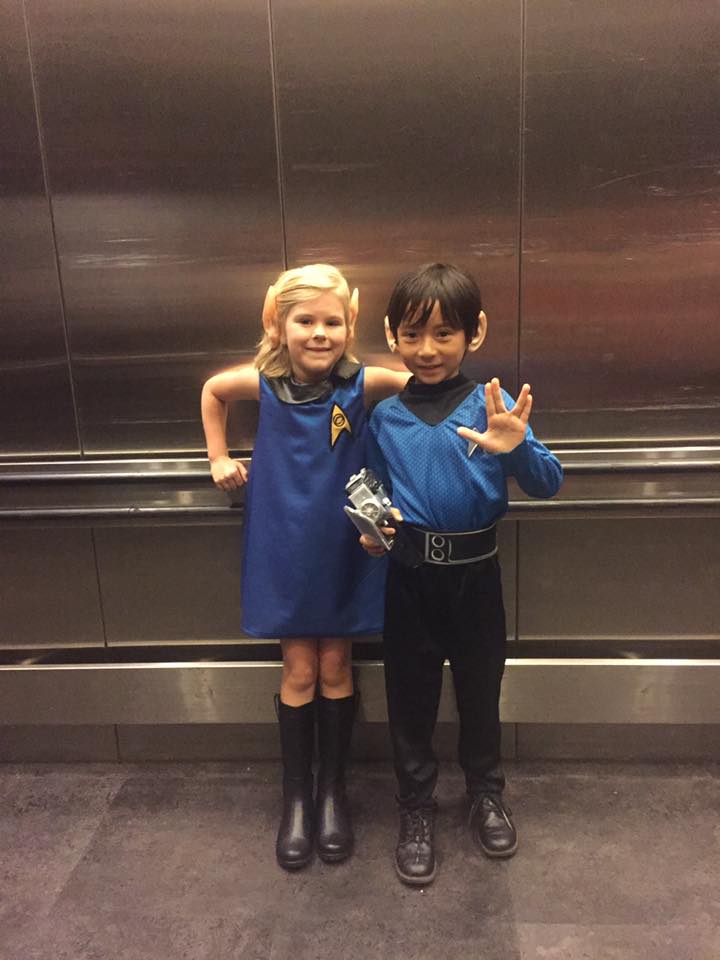 Finally, here is the video of her!  There was more, but sadly we didn't get the video of it.
ar

Hayley Crouse is a wife, mother and multifaceted designer. Her love of sewing, crafting, cooking and interior design infuses her daily life and naturally spills over into her online presence. She pushes the envelope of her creativity and hopes that others will be inspired to do the same. She currently authors the Welcome to the Mouse House Blog, is the pattern designer behind Mouse House Creations and is a collaborative designer with Willow & Co. Patterns.