We are SO excited to finally remodel our master bathroom, bedroom, and closet.  This is the very last space in the house that we haven't touched yet (is it just me or is the master bedroom ALWAYS the last place people remodel?).
When we moved here 6 years ago, we both knew that the master bathroom would absolutely need to be remodeled at some point.  The current space is awkward with only one sink, a gigantic tub that has never ever been used, a shower that was falling apart, and linoleum flooring in desperate need of repair.  (keep reading for BEFORE photos)
Here are some collages of what the space will include when finished (I will share our master bedroom and closet inspiration next week):
The flooring will be a gray tile that looks like wood, which I am excited about. We are eliminating the tub all together since it isn't needed for us.  The new large shower will have 2 inch hexagonal tiled floors and built-in bench and carrara marble subway tiled walls that go up the the ceiling.
The vanity has the rectangular undermount sinks with a carrara marble top.  We are hoping to include the linen cabinet and create a built-in appearance.  (fingers crossed).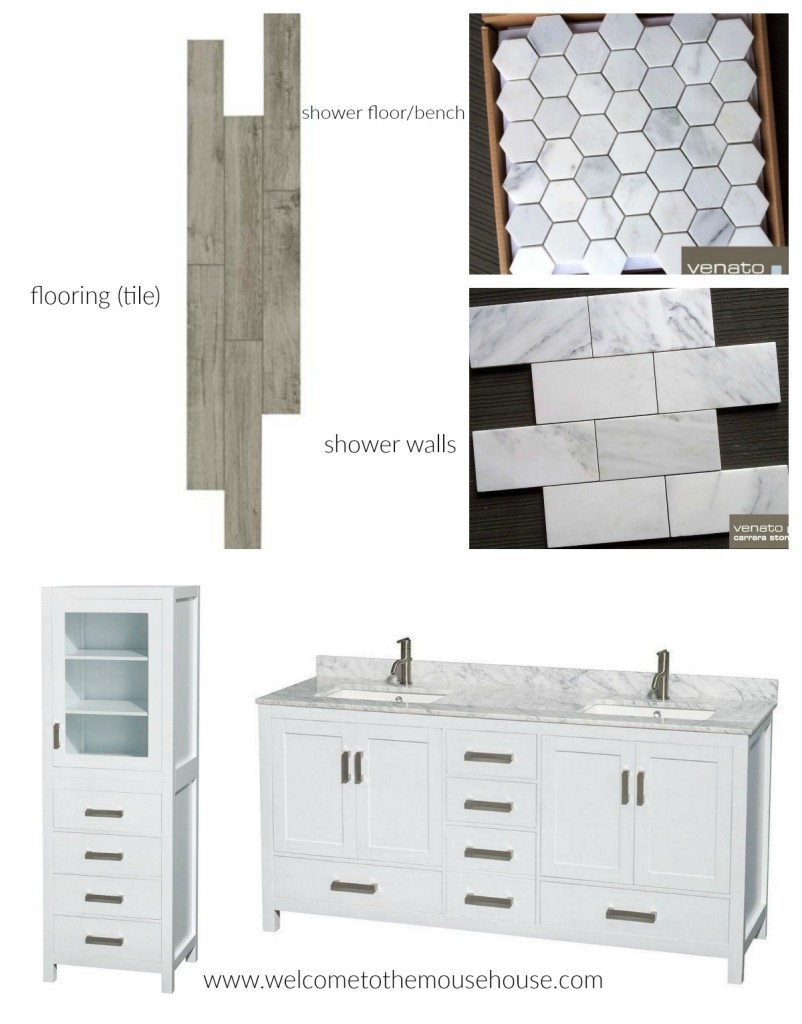 I am not 100% sure what I will be doing with the walls just yet, but I do know that I will be painting some of the walls with one of my favorite paint colors ever… Sea Salt by Sherwin Williams.  It is just the right hint of a blue-green with gray undertones.  Everything else is going to be very simple and classic.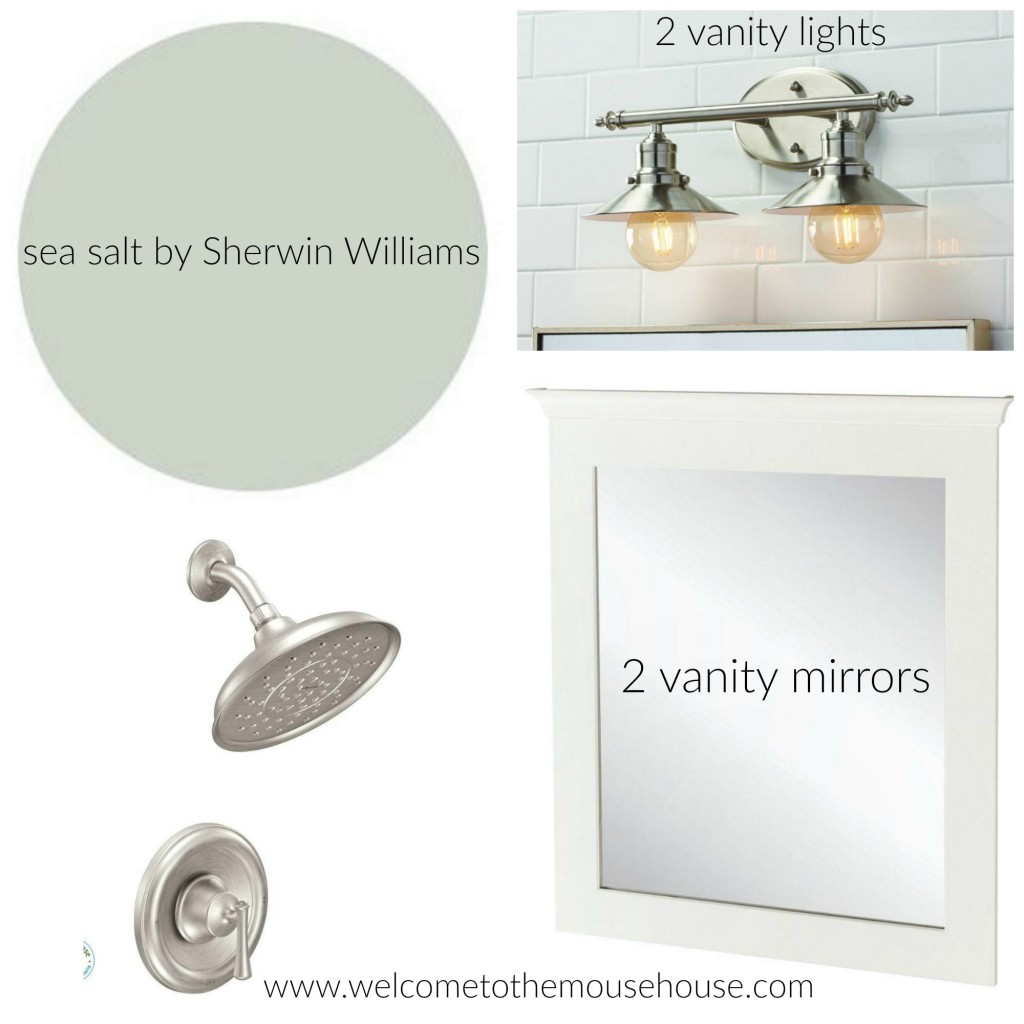 Here are the contractor blue prints of the layout.  We are making our closet larger, which means losing some of the bathroom, but I think it will be well worth it.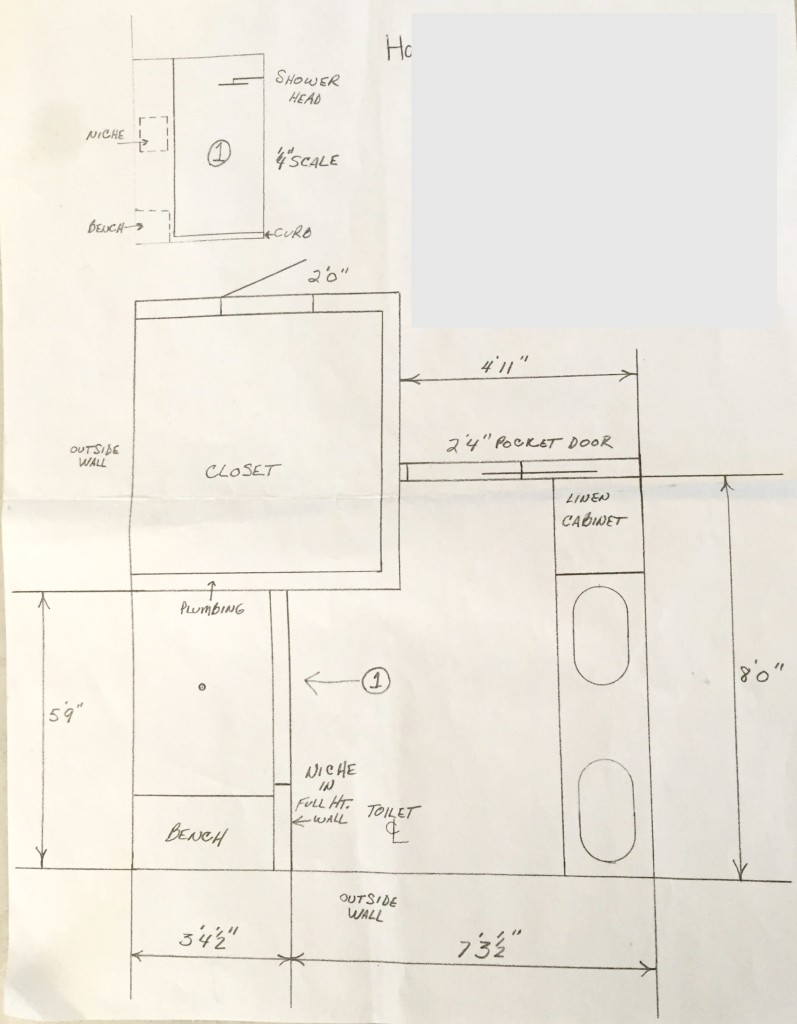 Now, for some before photos of the bathroom.  Stay tuned to next week for the before photos of the bedroom and closets!
Current entry into bathroom.  This will be moved over to the right and a pocket door will be used instead.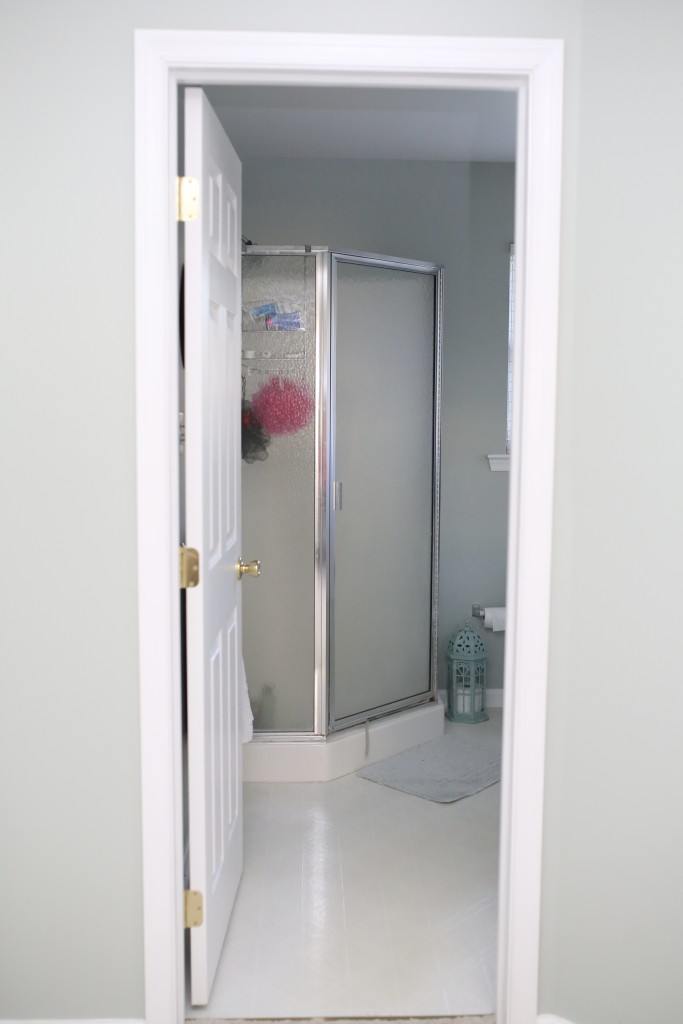 To the right is where our gigantic, unused soaking tub is.  That will now be the walk in shower.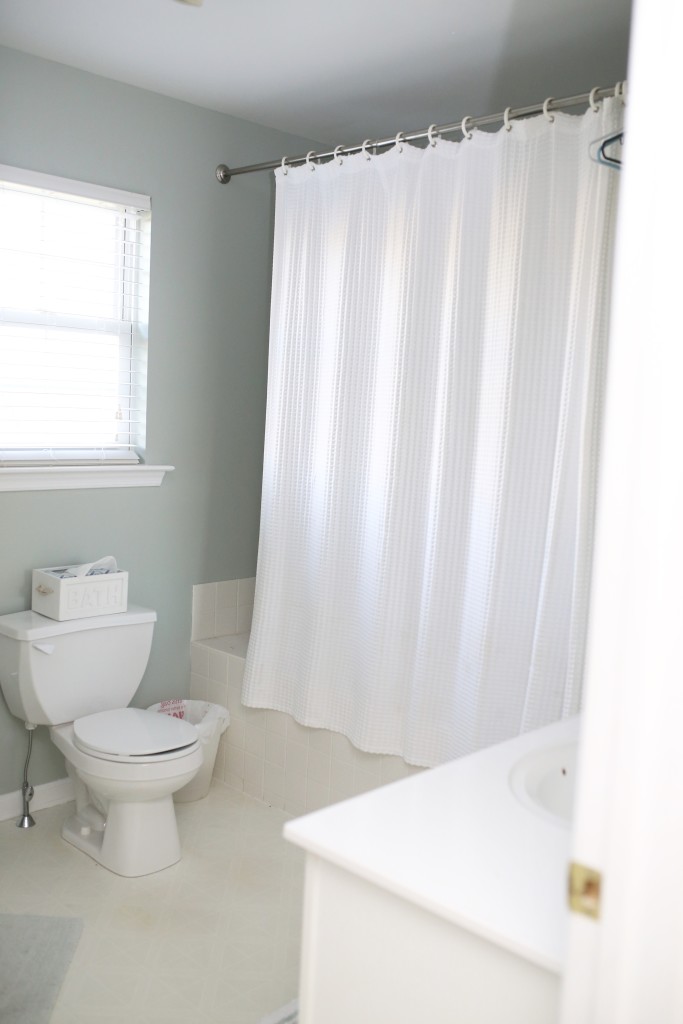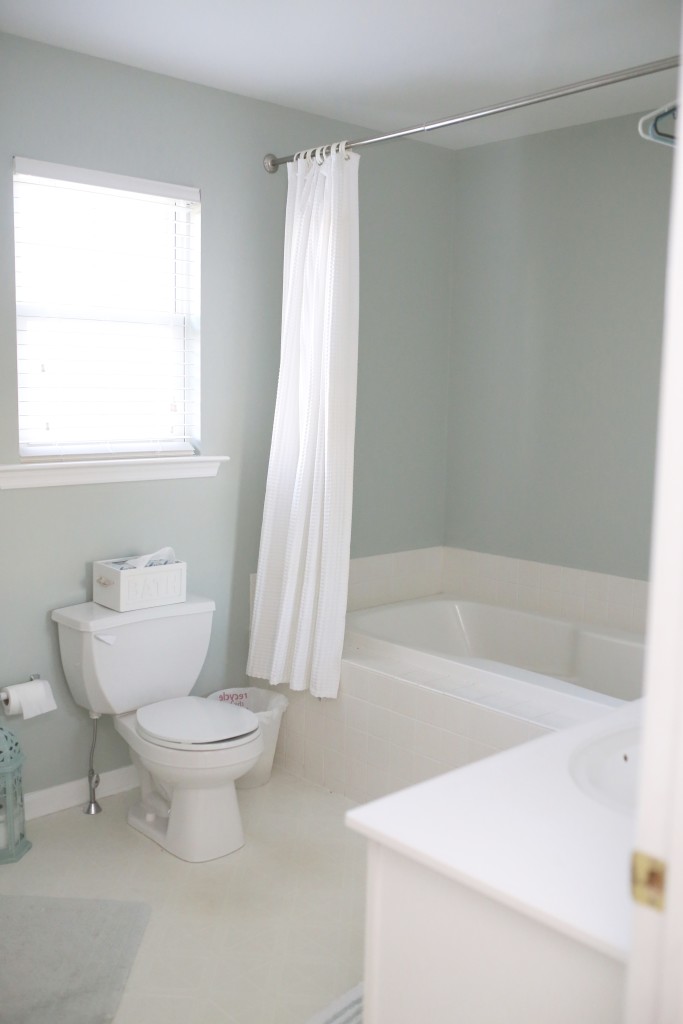 Maybe we are crazy, but we think these giant tubs are a waste of space!  Can't wait to see the shower.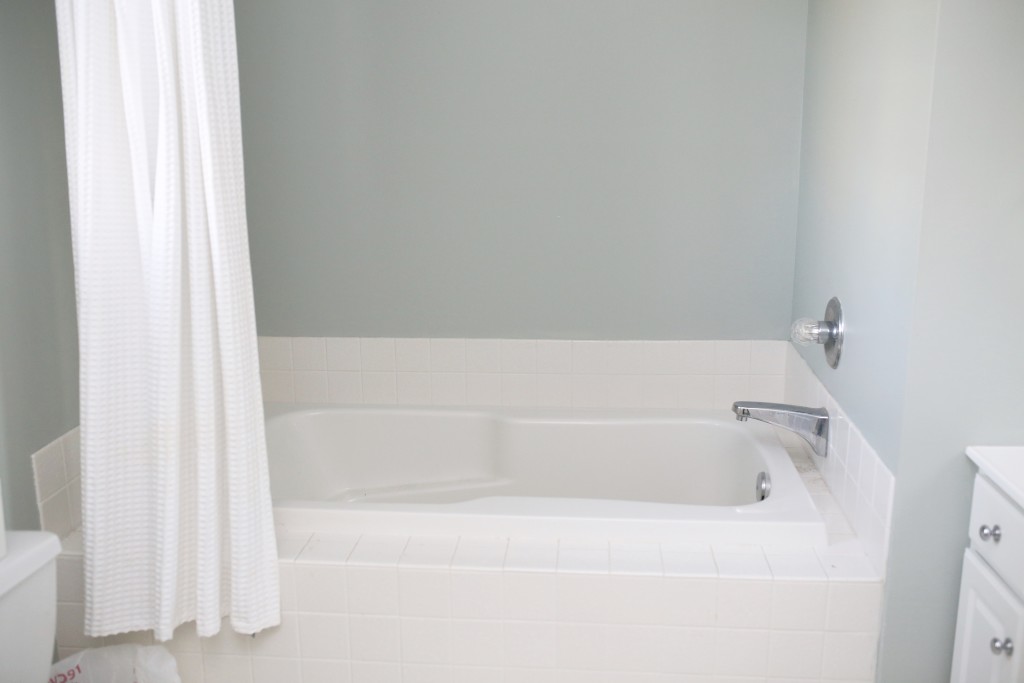 In order to have a larger closet space, we will be losing this part of the bathroom.  There will be a wall where the current vanity is.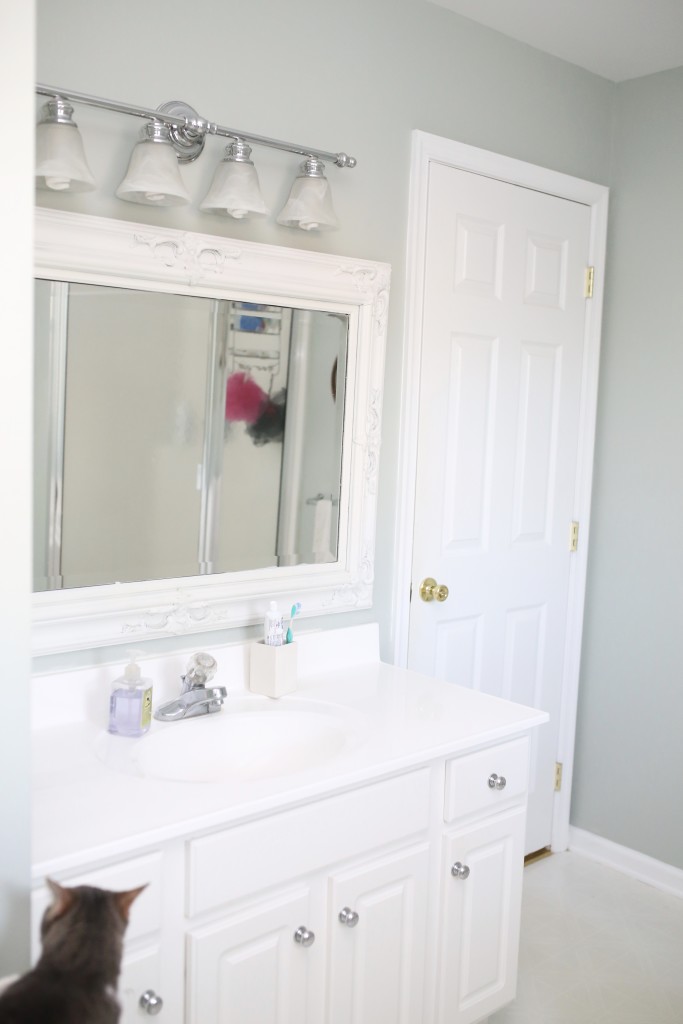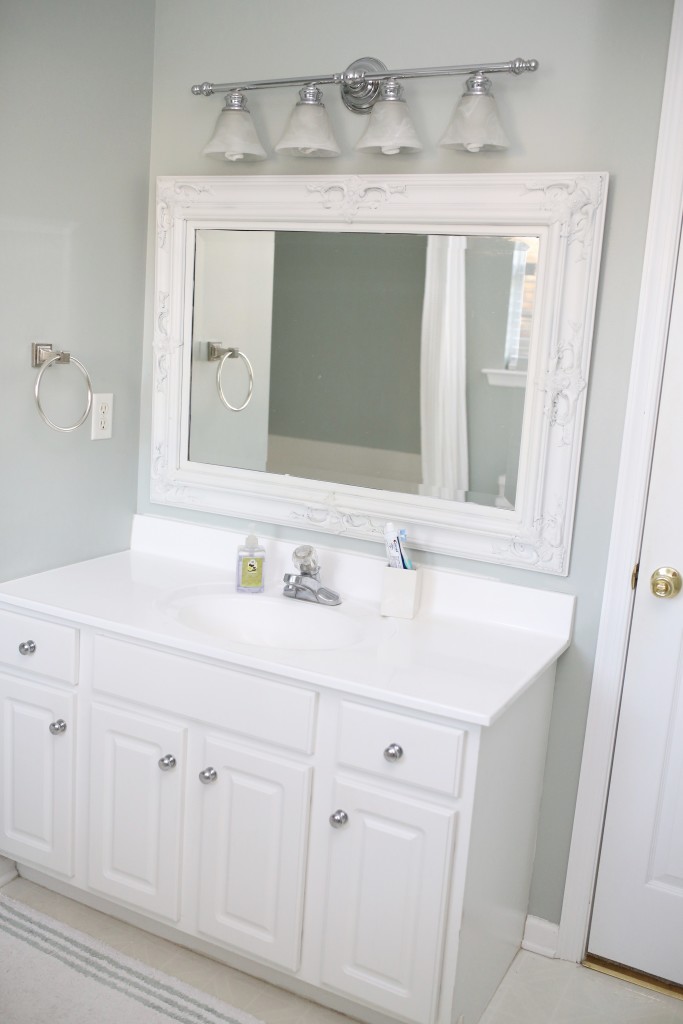 The door will be shifted over, allowing space to have a full vanity from wall to wall.  The shower will be ripped out.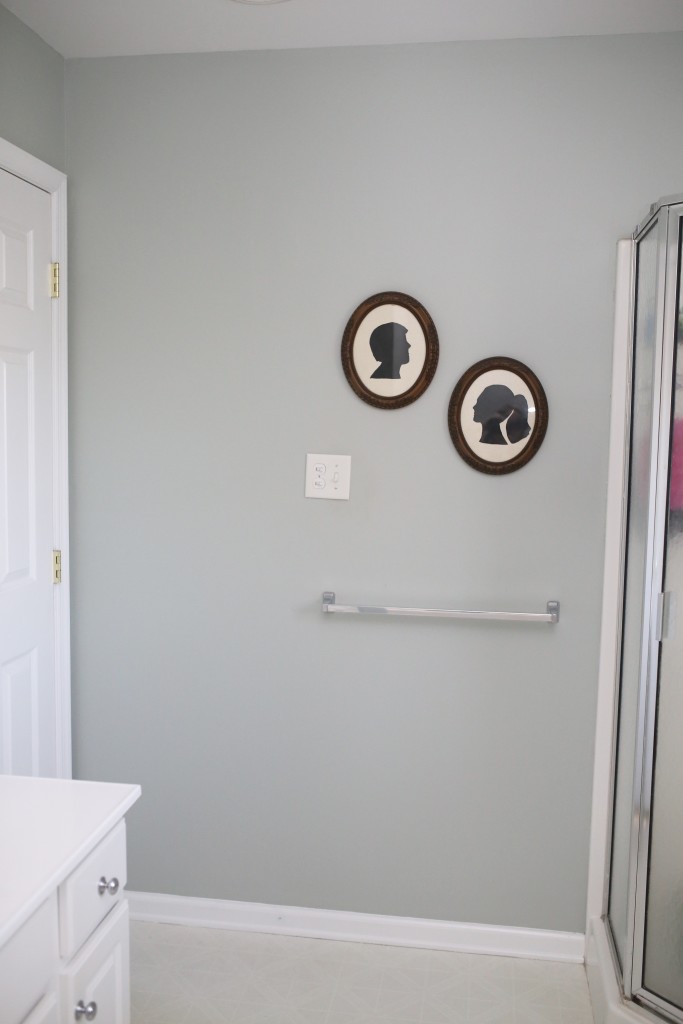 This has been the bain of our existence.  Constant leaking, falling apart, etc. Removing this will allow us to have a double vanity and linen cabinet.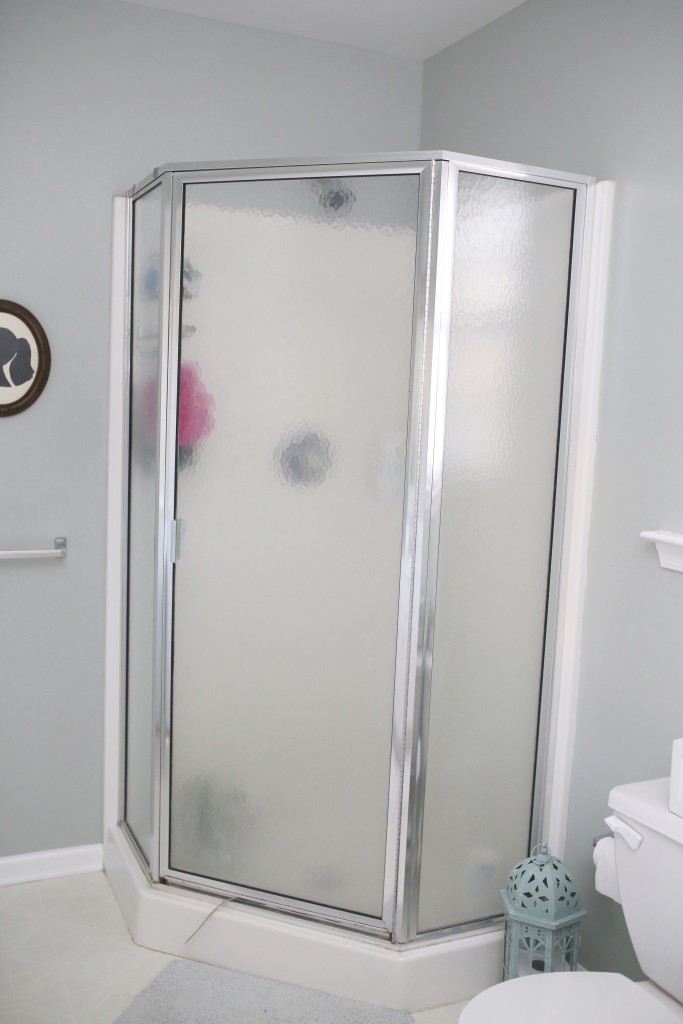 Fingers crossed it all goes as planned!

Hayley Crouse is a wife, mother and multifaceted designer. Her love of sewing, crafting, cooking and interior design infuses her daily life and naturally spills over into her online presence. She pushes the envelope of her creativity and hopes that others will be inspired to do the same. She currently authors the Welcome to the Mouse House Blog, is the pattern designer behind Mouse House Creations and is a collaborative designer with Willow & Co. Patterns.