How fun are these masks?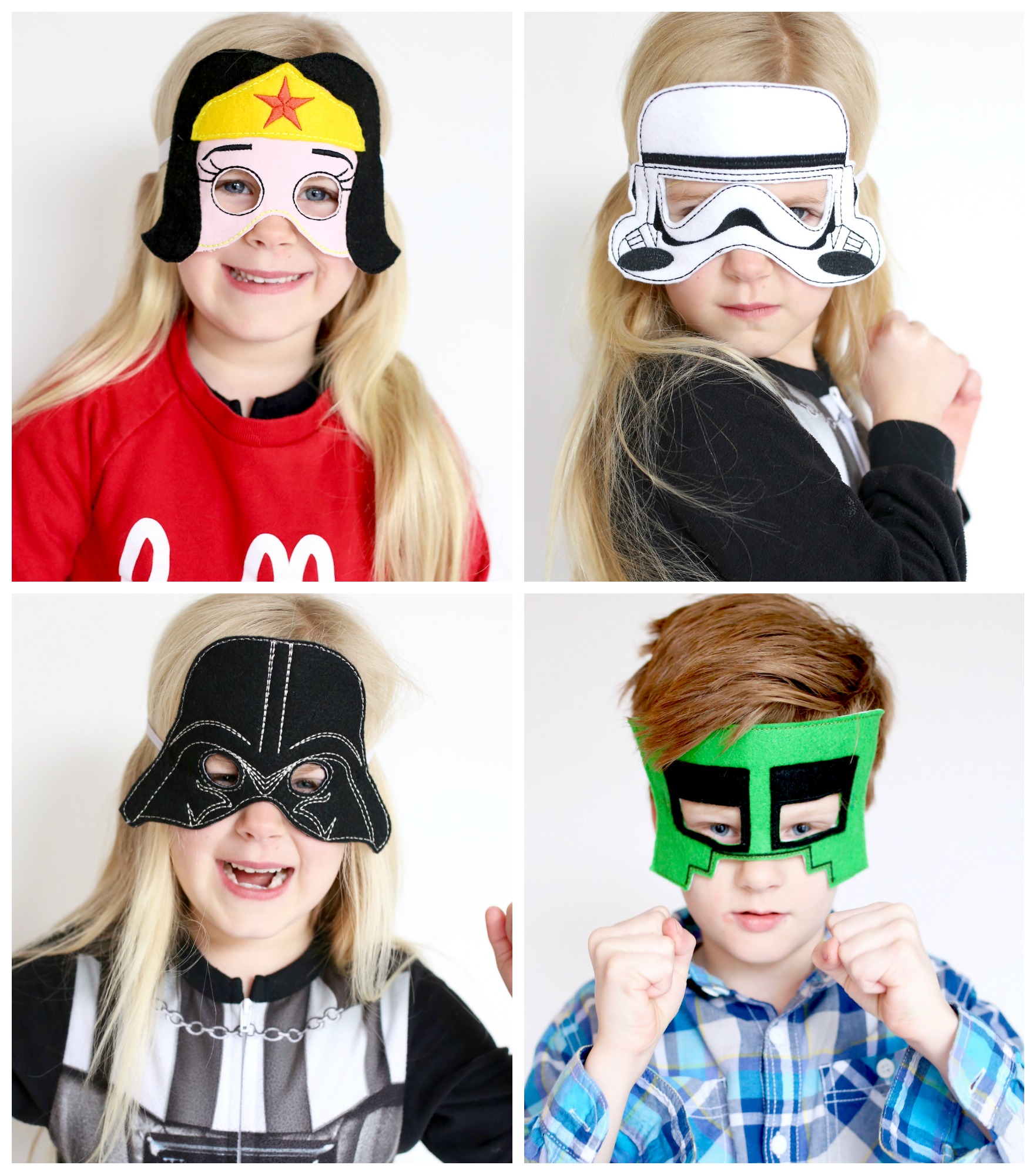 Janome sent me an amazing embroidery machine several months ago to review and try out, the Janome Memory Craft 500e.  I have already made Star Wars towels for the kids' bathroom, a really cool headband for Ainsley, a Valentine's Day banner, now these fun masks.  This was my first time using a technique called In the Hoop embroidery (also known as ITH embroidery) and it was so much easier than I expected.  I used basic craft felt, stabilizers for the back, and elastic measured to their heads. I purchased the files to create these (read below for links to the shops).  All four took me about 2 hours, but that is only because I am still learning.  I am guessing it would take much less time in the future.  Wouldn't these be so fun for gifts or for birthday party favors?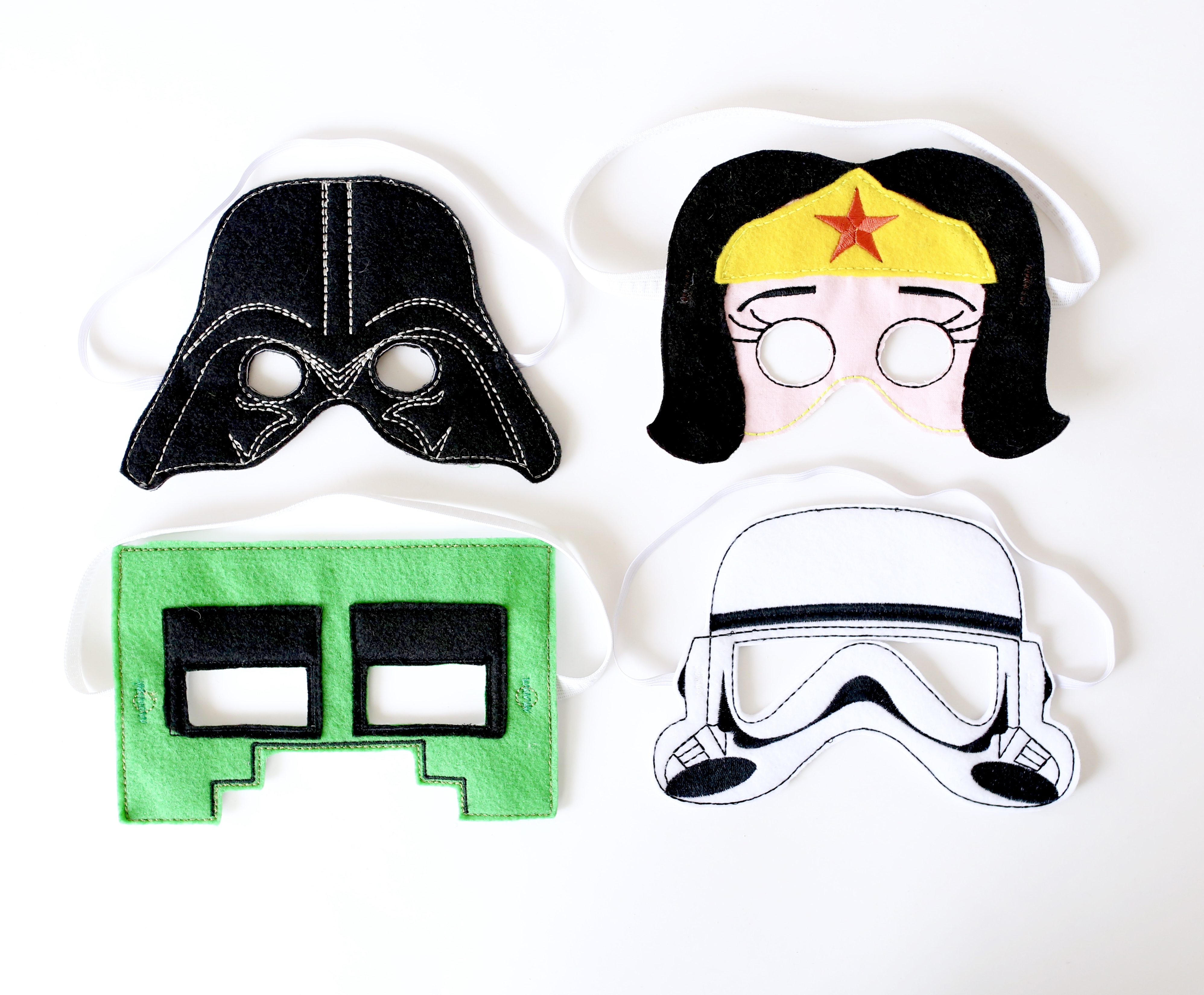 I think the Wonder Woman one is my personal favorite and I might even make Ainsley some super hero wrist cuffs to match!  A few years ago, I made Ainsley a super easy Wonder Woman outfit that she wore until it literally fell apart, so she was very excited to get this mask.  The file was purchased HERE.  This was the "trickiest" one of the four because of the multiple layers, but it was so easy!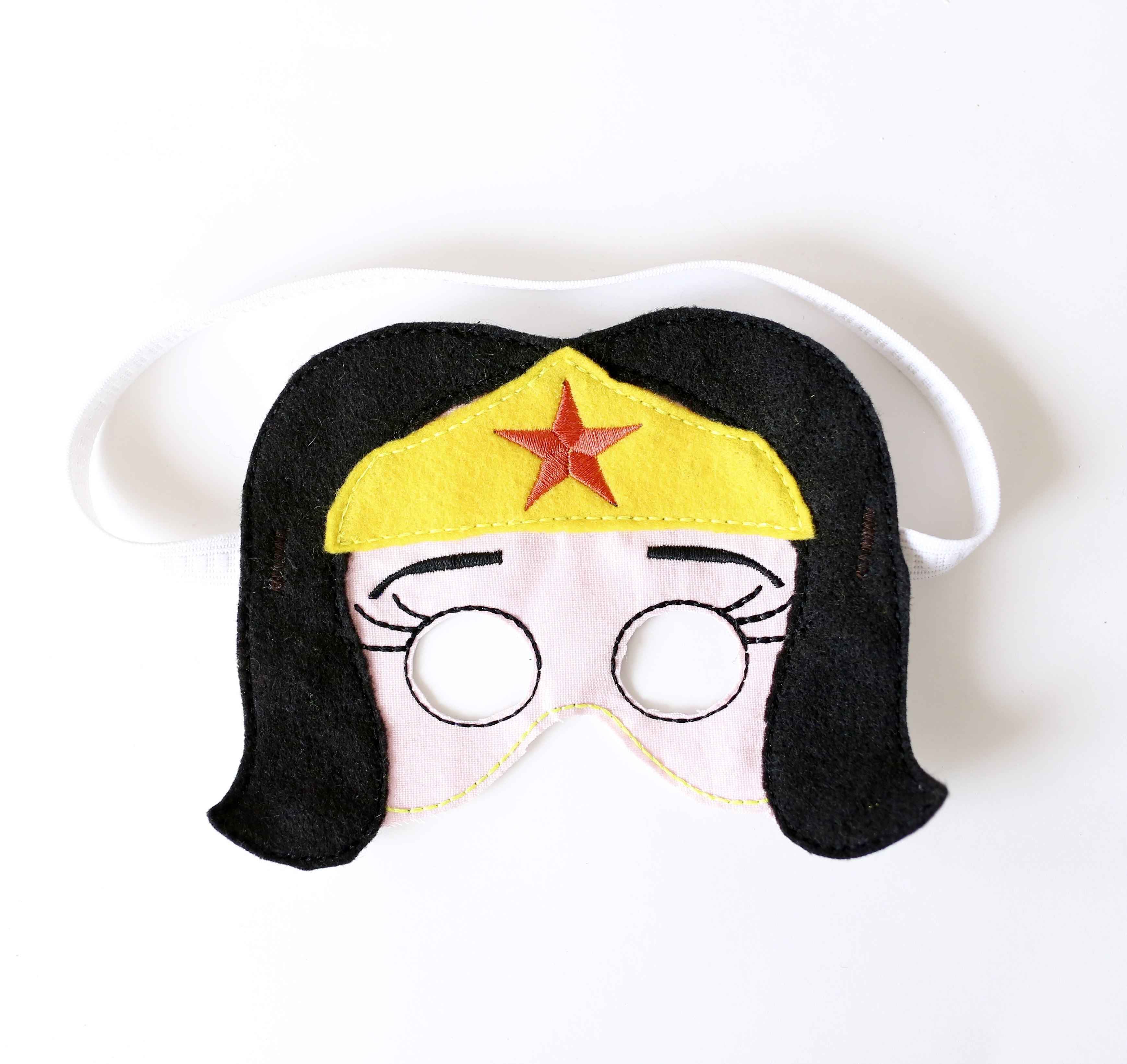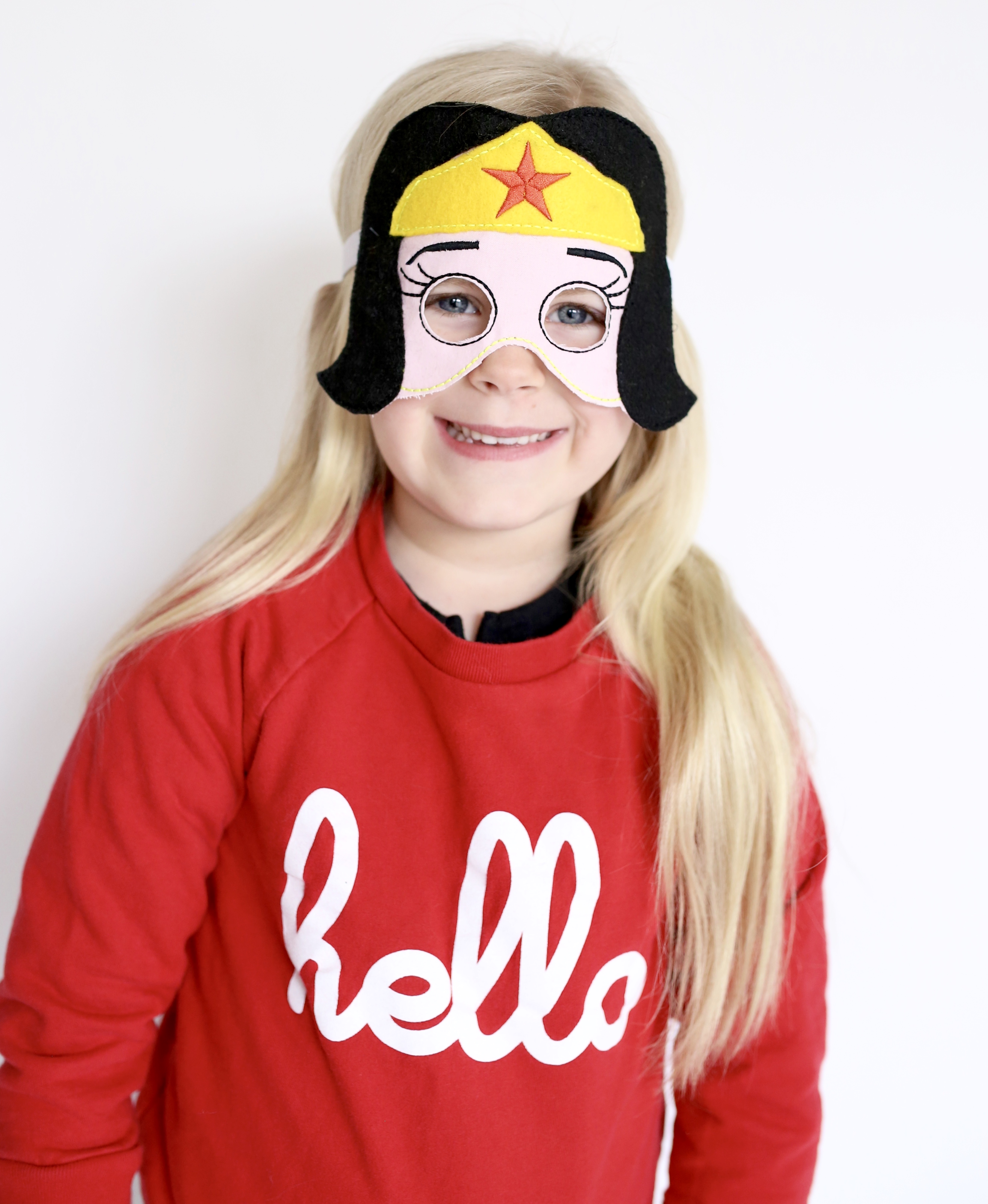 The Minecraft Creeper is perfect for my Minecraft loving kid.  I wish I had made these when he had his Minecraft birthday party back in the summer!  ( I just realized I never blogged about that!)  I purchased the file HERE.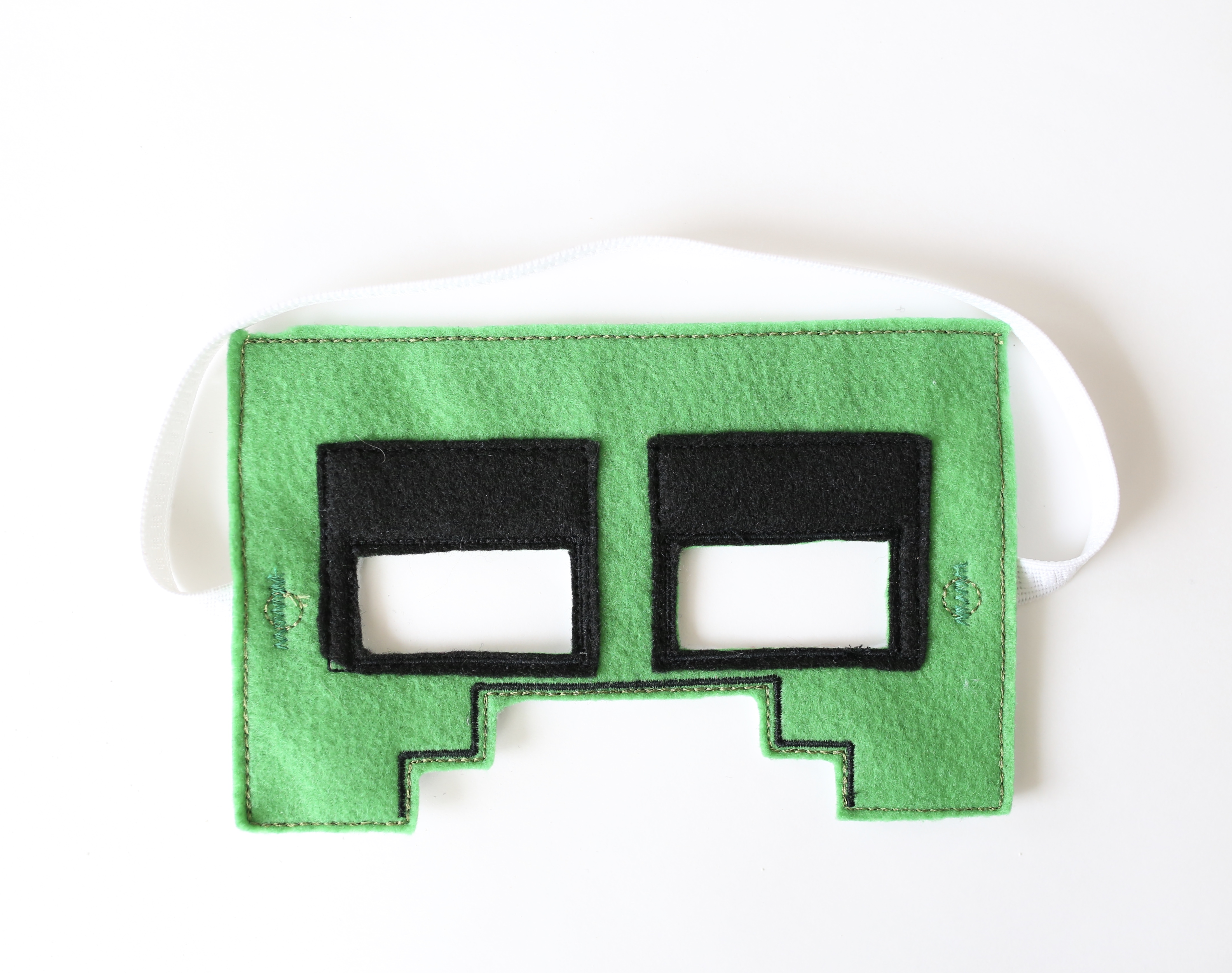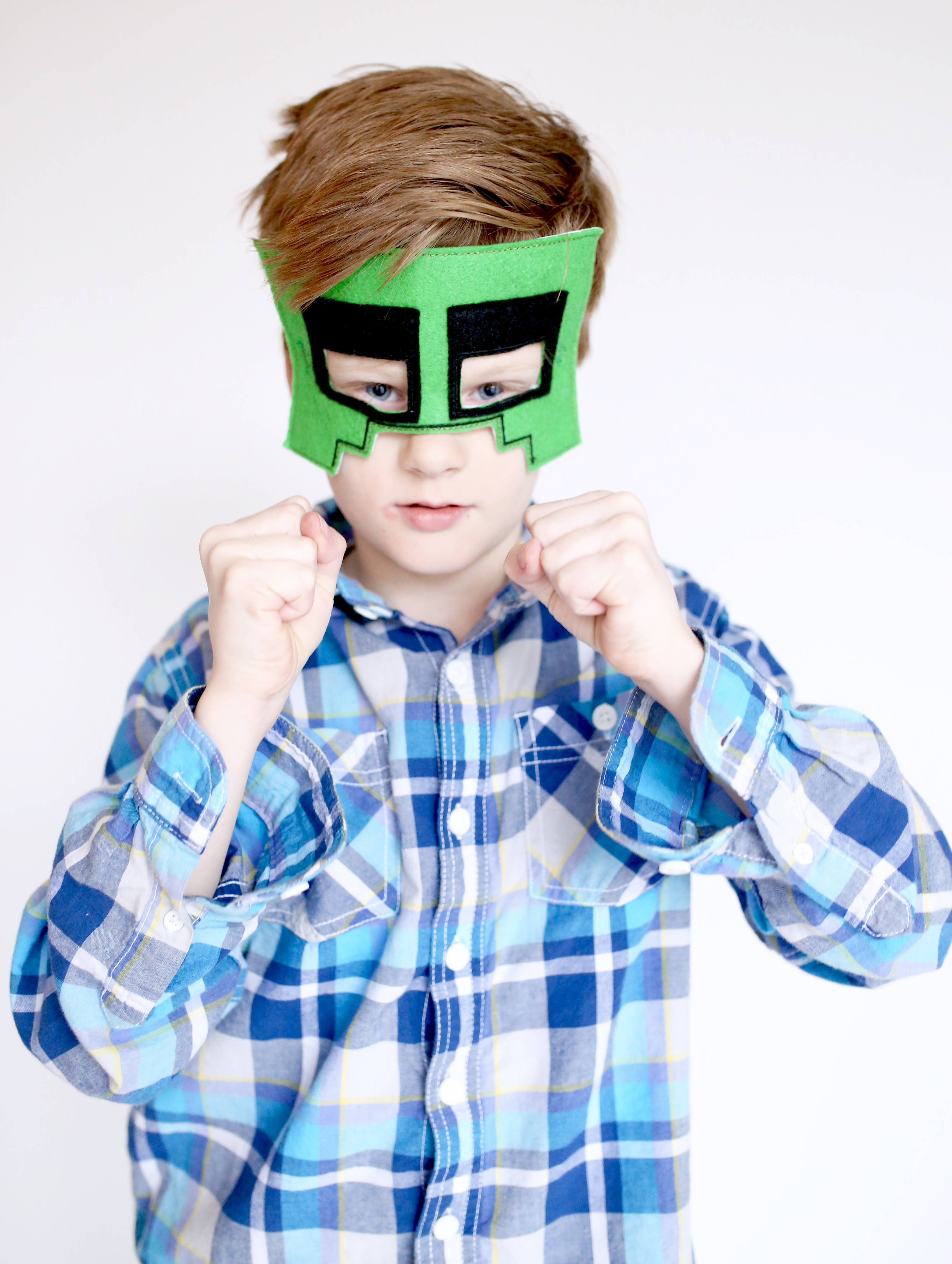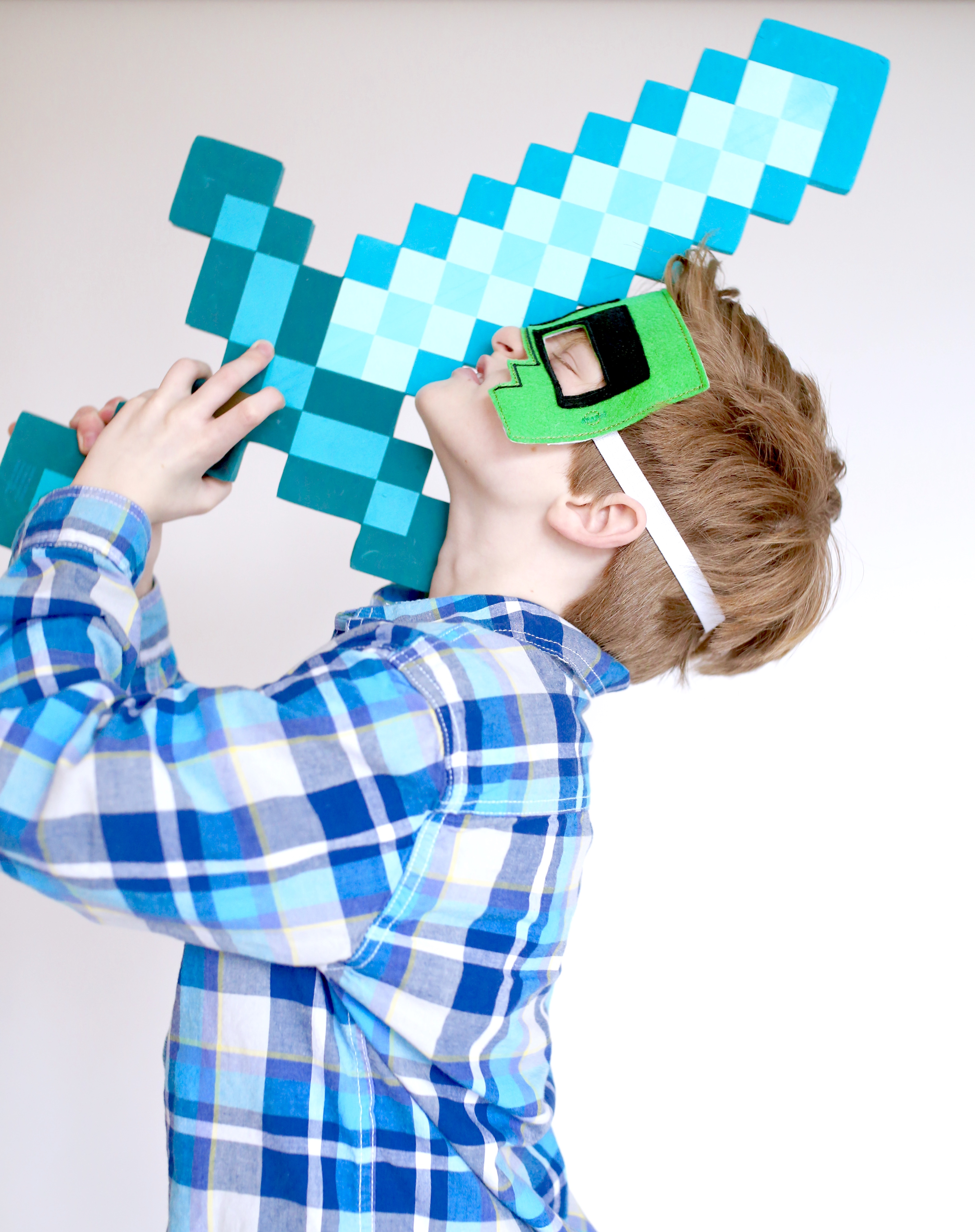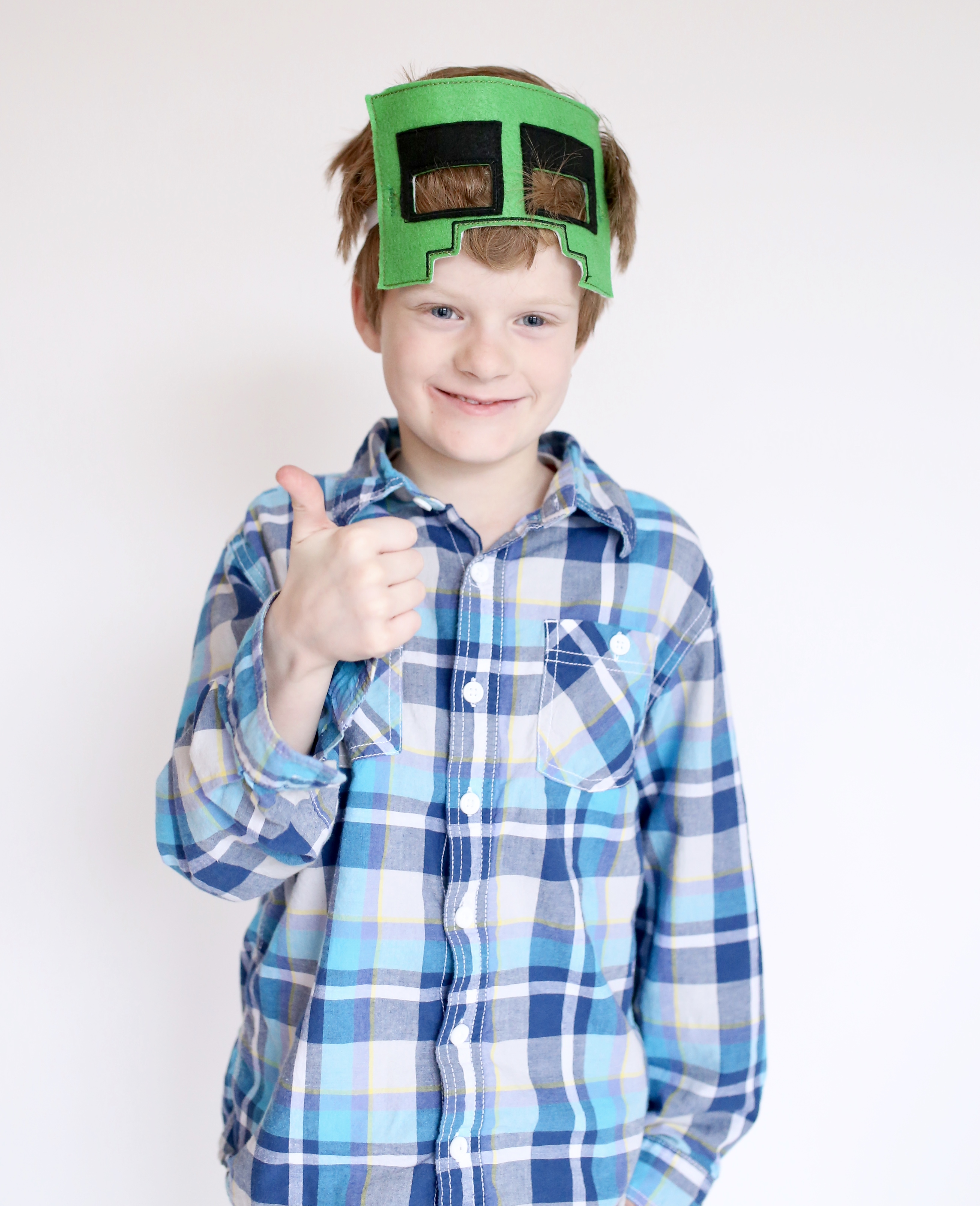 Ainsley is a HUGE Star Wars lover.  I still need to blog about their Star Wars bathroom, but HERE are the towels I made for them AND check out this Star Wars baby shower I threw for a friend a few years back!  So, I knew she needed a few Star Wars masks.  First up, is a storm trooper.  The file was purchased HERE.  (and check out Ainsley's awesome Darth jammies!)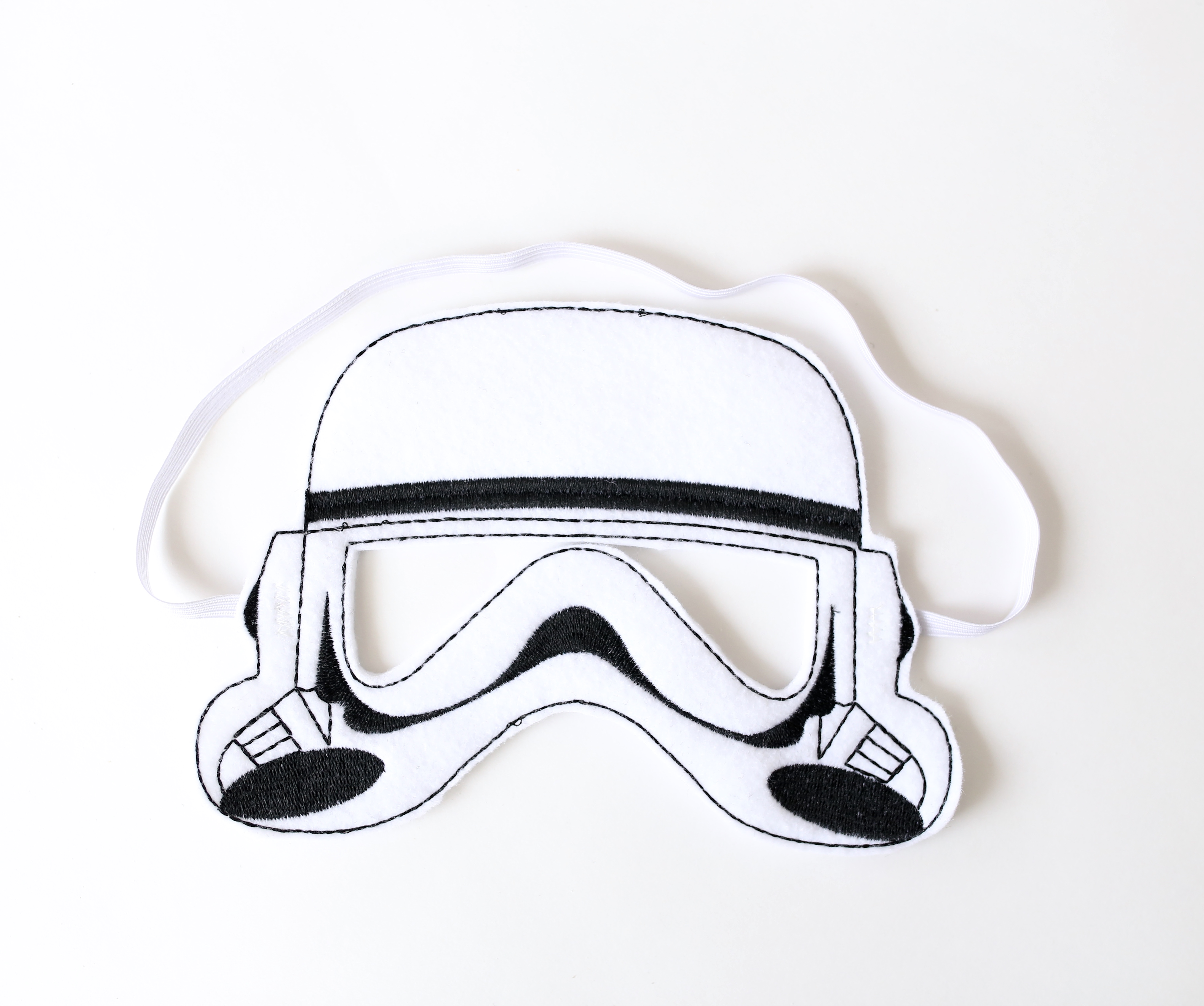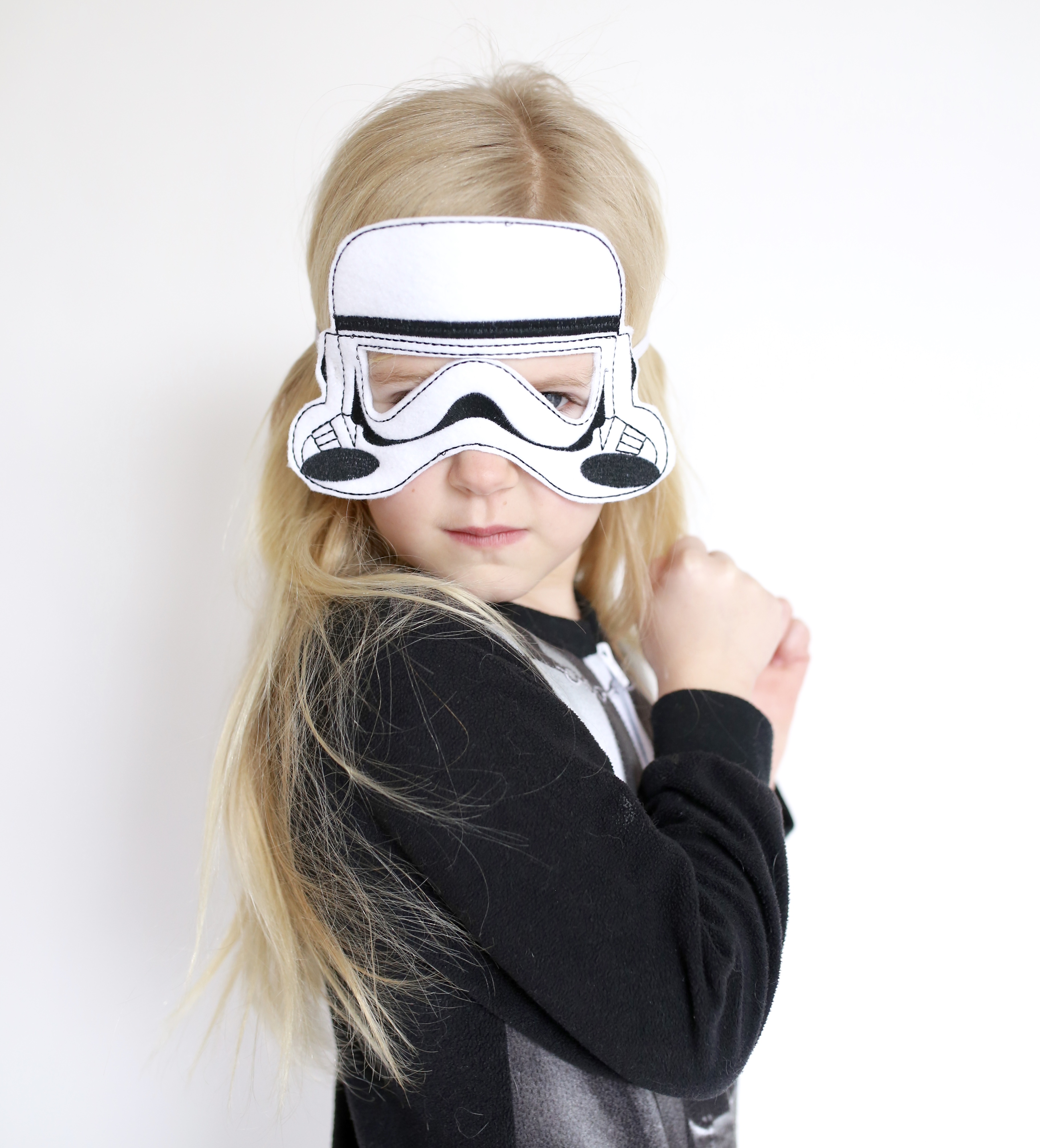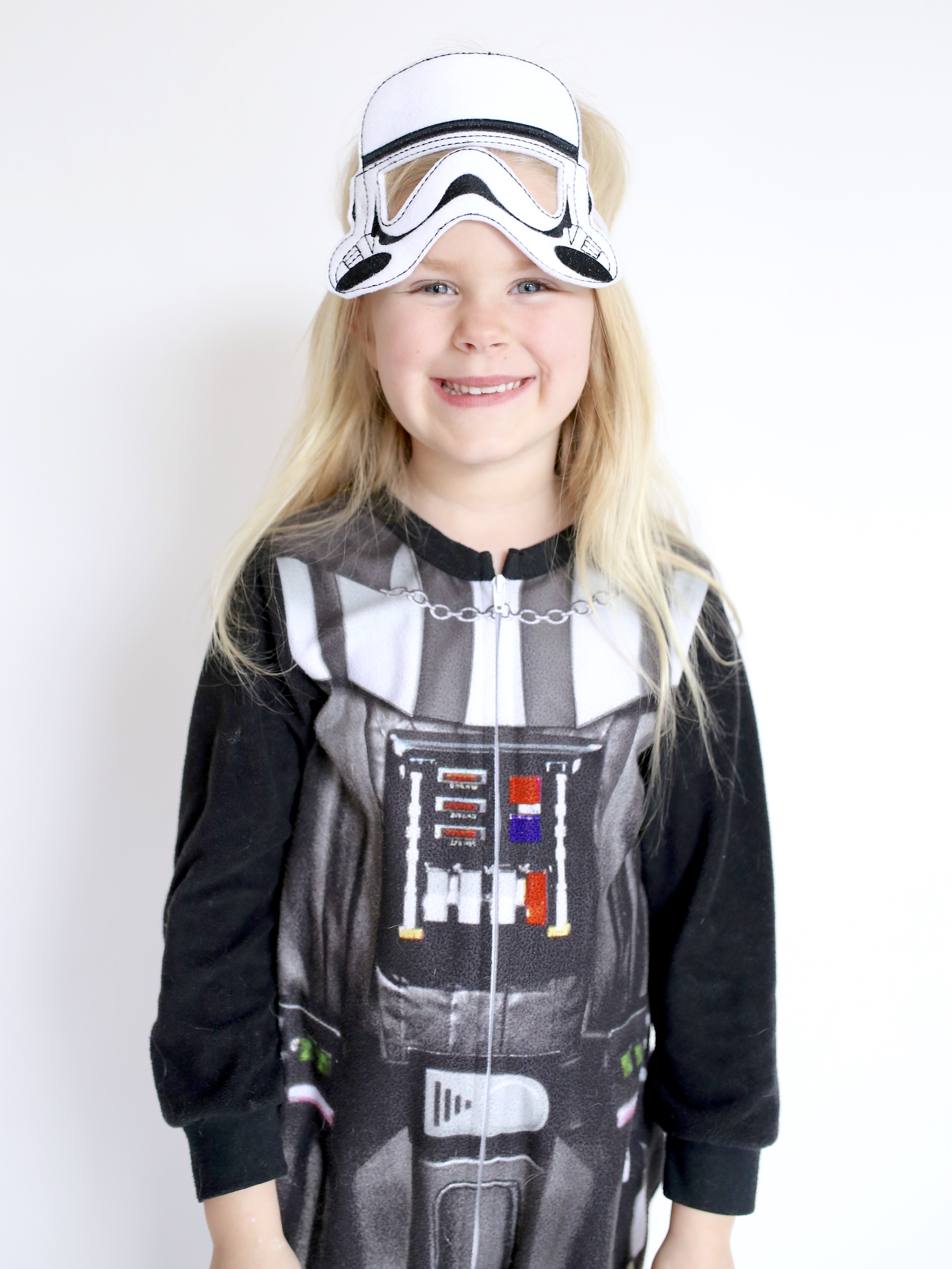 Finally, it wouldn't be complete without a Darth Vader mask.  This was the easiest mask of the bunch because there were no layers.  Just stitching lines.  File purchased HERE.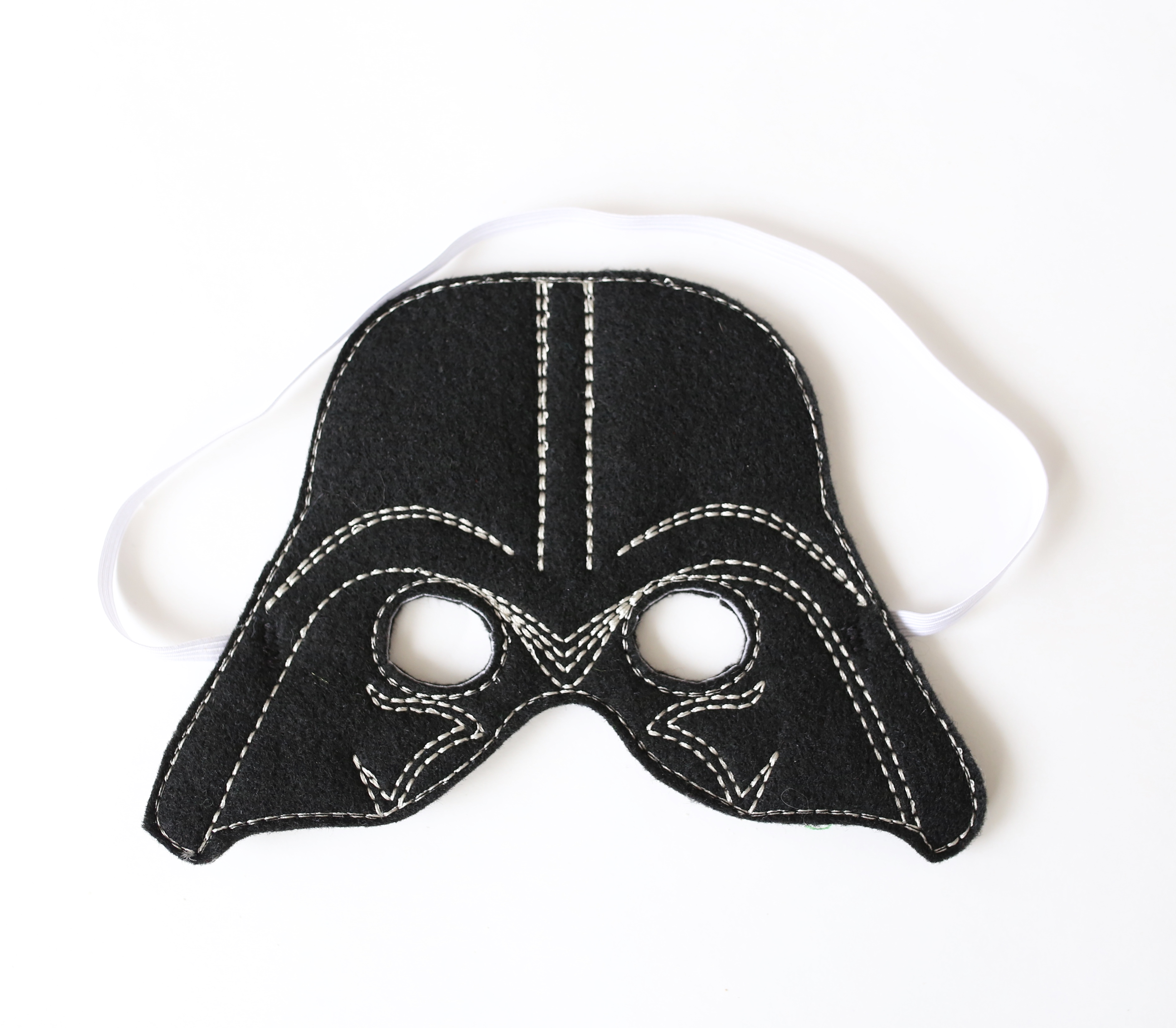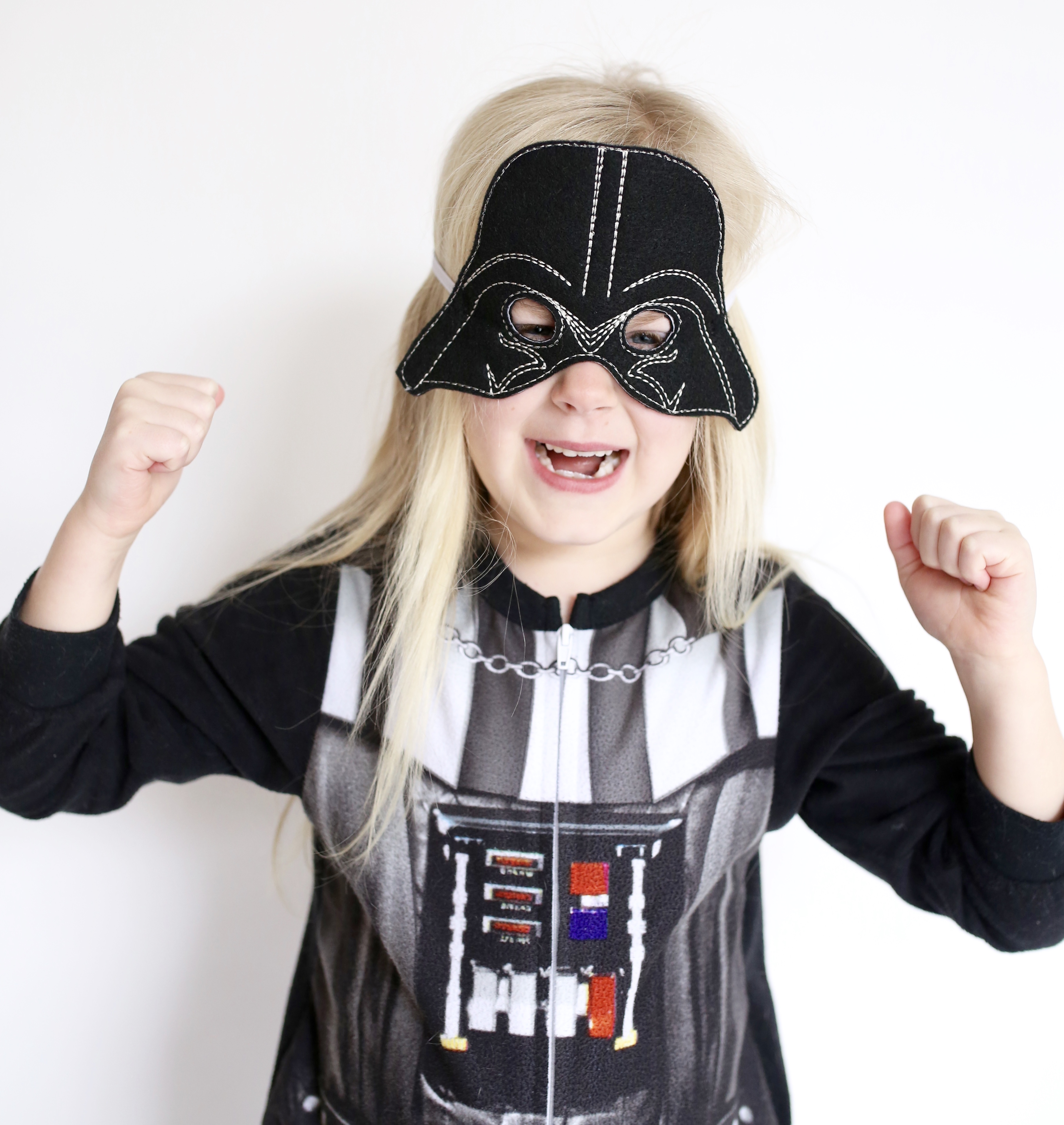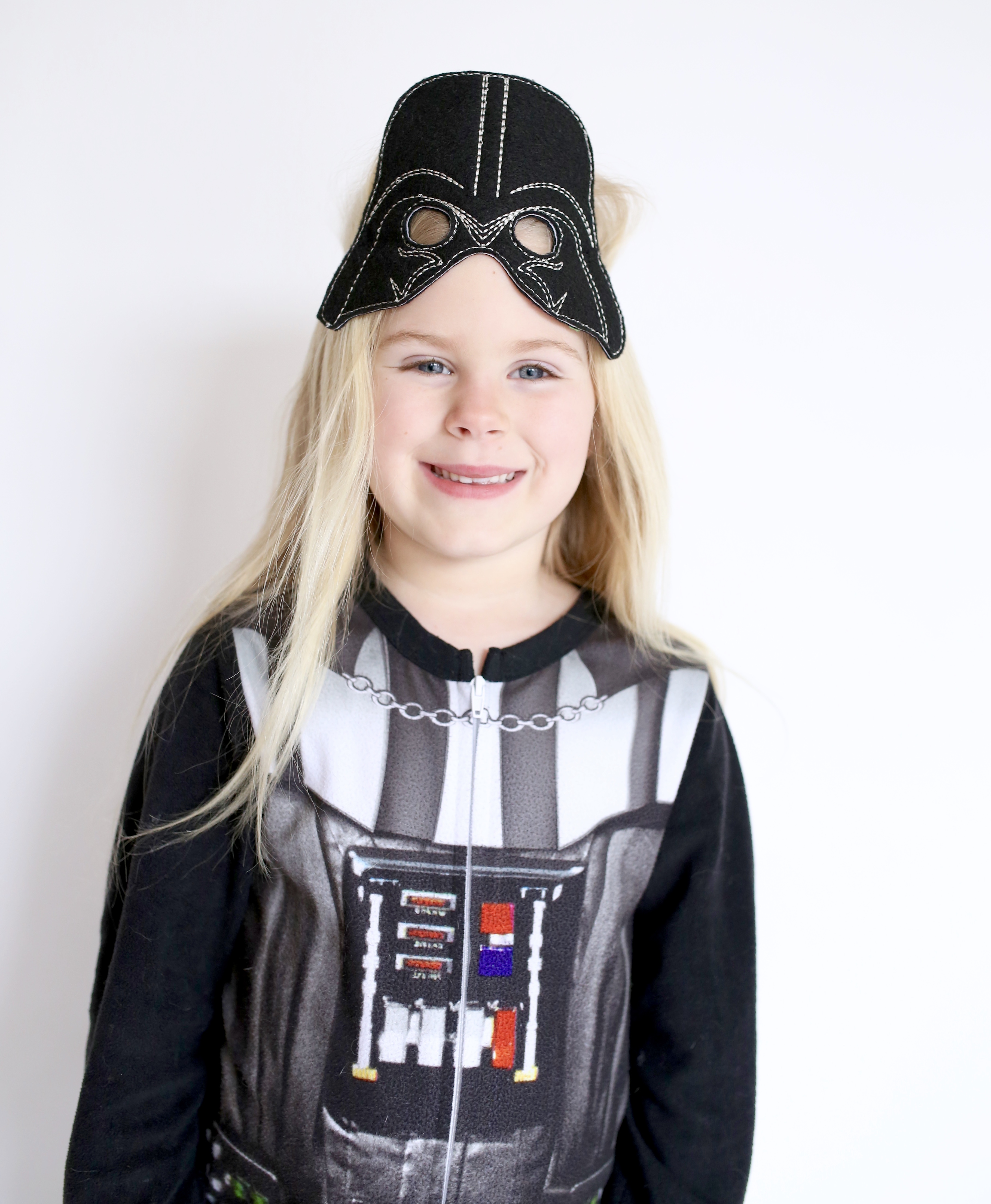 I am enjoying the embroidery machine so much!  I am eager to try some more projects.  Any ideas or suggestions on what to make next???

Hayley Crouse is a wife, mother and multifaceted designer. Her love of sewing, crafting, cooking and interior design infuses her daily life and naturally spills over into her online presence. She pushes the envelope of her creativity and hopes that others will be inspired to do the same. She currently authors the Welcome to the Mouse House Blog, is the pattern designer behind Mouse House Creations and is a collaborative designer with Willow & Co. Patterns.