This post has been sponsored by Joann Fabric and Craft stores and Pellon for their #SewYourStyle National Sewing month.  All month long, they are showcasing their favorite bloggers (like me!) and featuring projects made out of quilter's cotton.  Quilter's cottons have many uses, not just quilts!  Read through and scroll down to see how YOU can join in and enter for a huge prize!
Yesterday was Ainsley's 5th birthday and she has consistently loved arts and crafts for years now.  (I wonder where she gets that from?)  What a better gift than a kitty cat apron dress and a coordinating craft tote, right?  As soon as she saw the ensemble, she squealed!  Everything was made from quilter's cottons purchased at Joann Fabrics.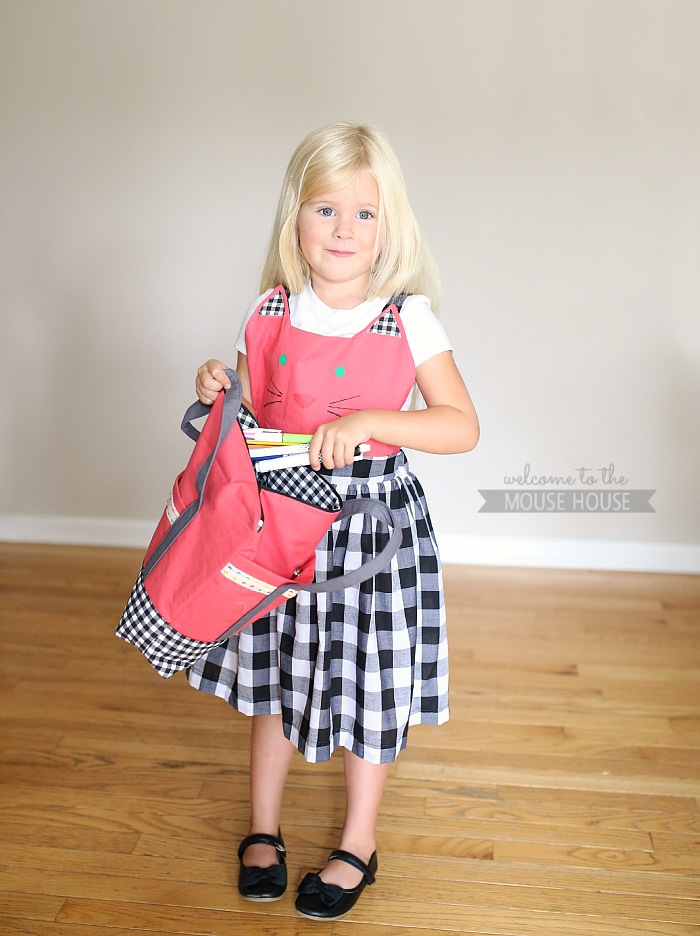 I used THIS as my base pattern, but I heavily modified it.  (not sure if I printed it incorrectly or if I messed up somewhere, but the bodice turned out way too big.  Not a problem since it was for an apron, but just keep that in mind if you plan to make the actual romper).   Ainsley needed a new craft apron, but I know how much she likes dresses, so I decided to alter the romper pattern and make it with a skirt instead.  It is easy on and off for her.  Plus, it has a kitty face… can't go wrong there.  I decided to paint on the face instead of embroidery and it worked out well!  I used Tulip fabric paints.
The tote is my favorite!  I made a mini Senna Tote.   Pattern is from my other pattern company Willow and Co.  It was designed by my friend LBG Studios.  I simply printed the Senna Tote pattern at 70% instead of the typical 100% because I wanted it to be kid sized.  It turned out to be perfectly suited to art supplies, a few toys, and small coloring books.  This will be perfect for car trips and dinners out.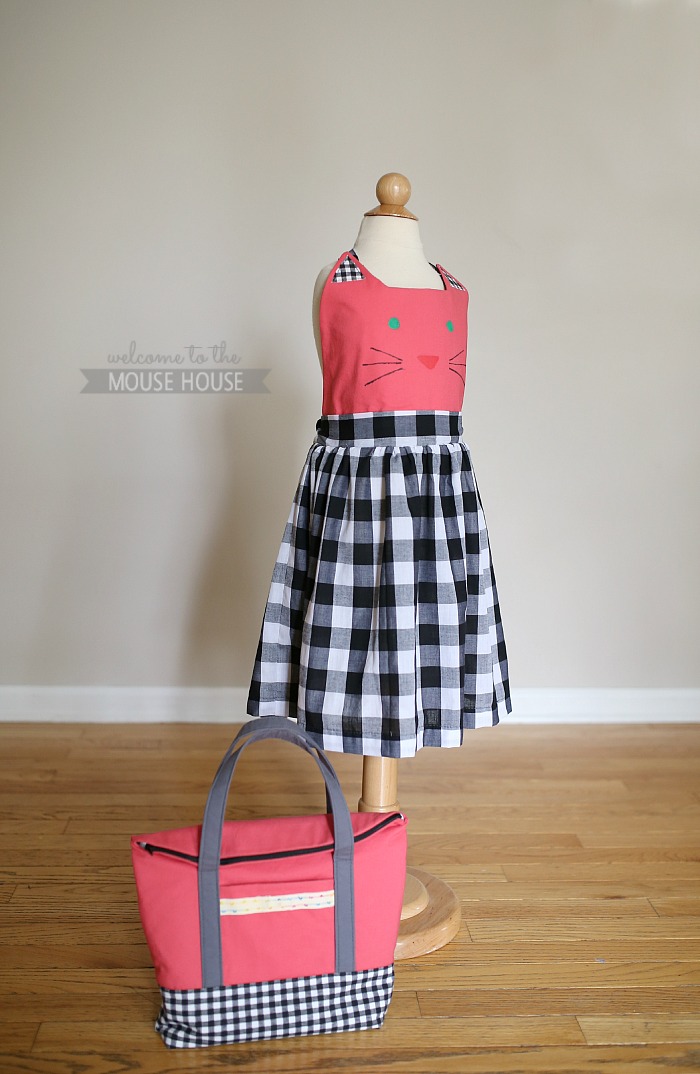 The tote is absolutely perfect.  It has two outer pockets with magnetic clasps and a large interior pocket for storing anything you can imagine.  She absolutely loves it and has declared it her accessory bag.   The pattern itself is impeccable.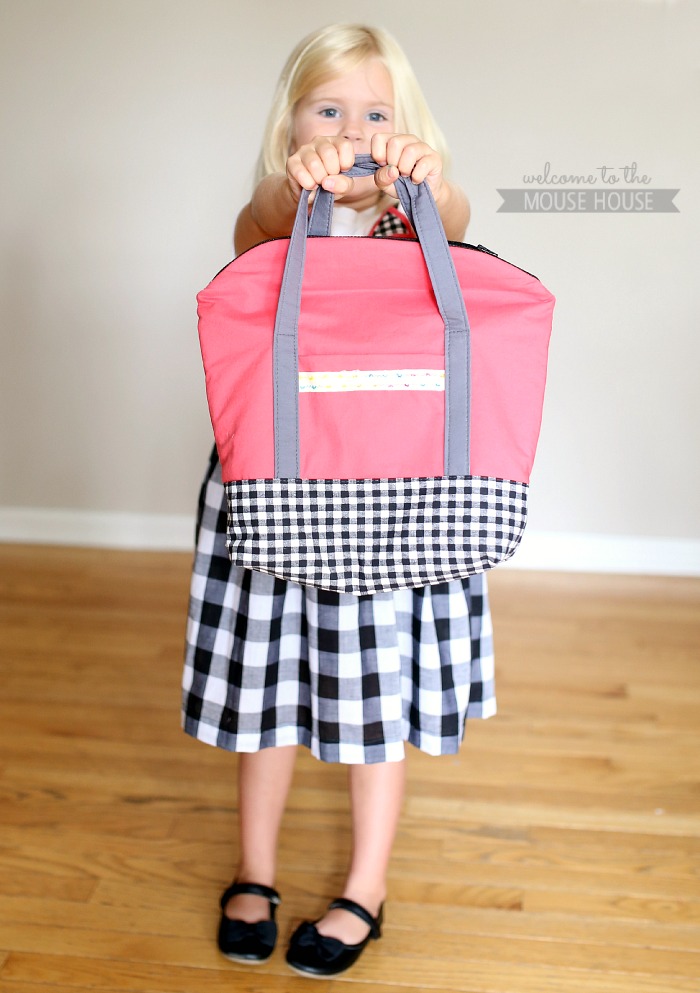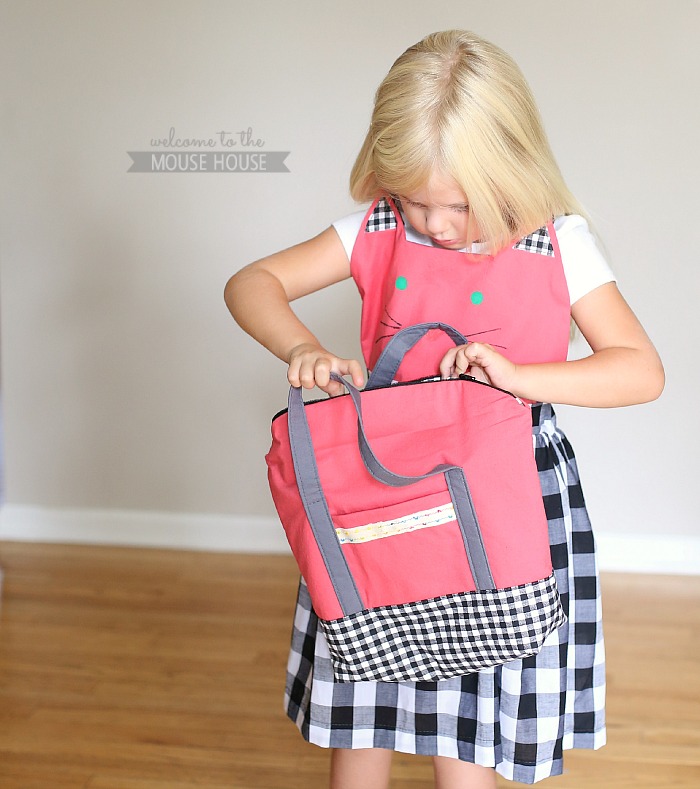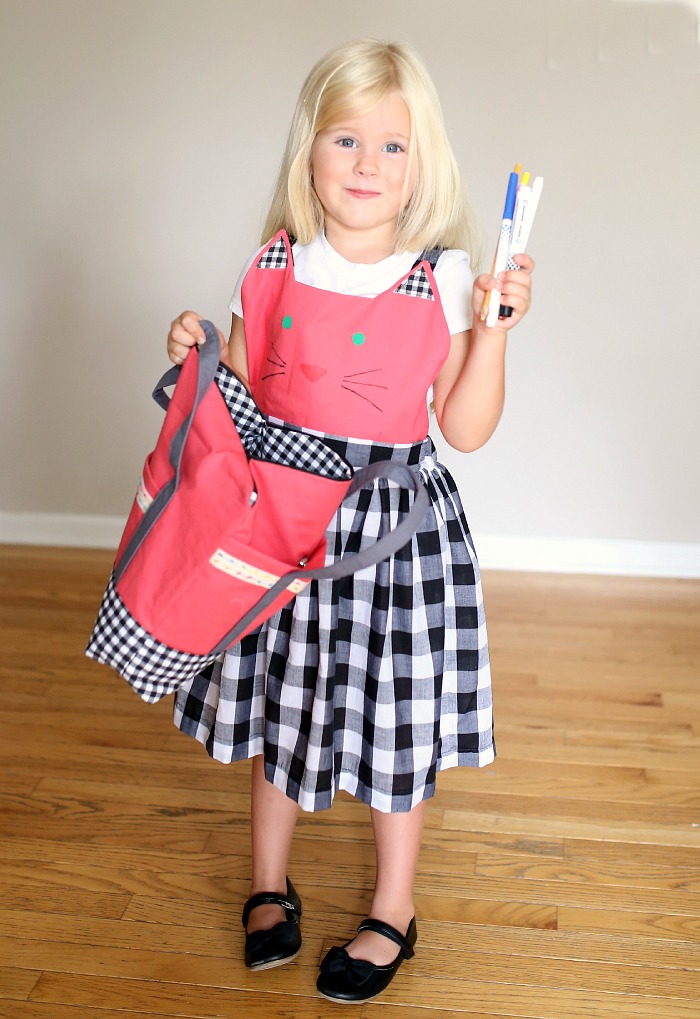 Check out the peekaboo lining I have used.  I love how it coordinates with the apron.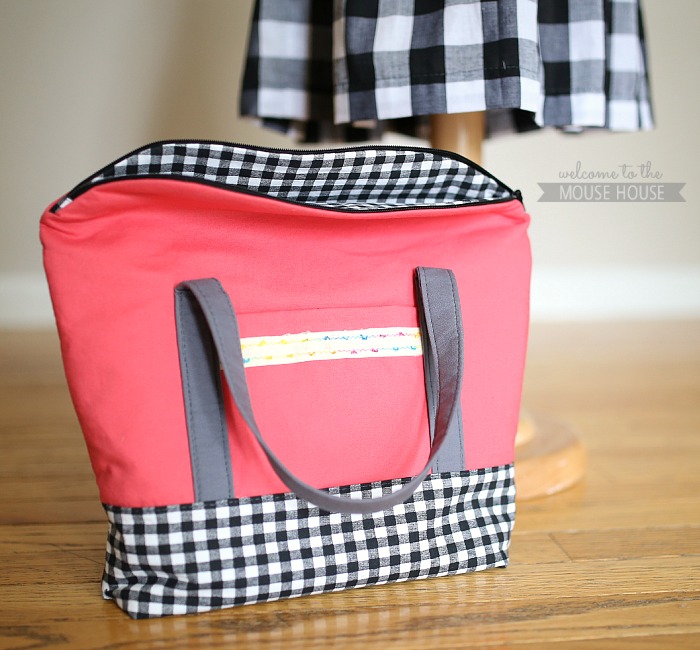 This sized bag is perfect not only for art supplies, but for kindles, iPads, etc.  Perfect for road trips!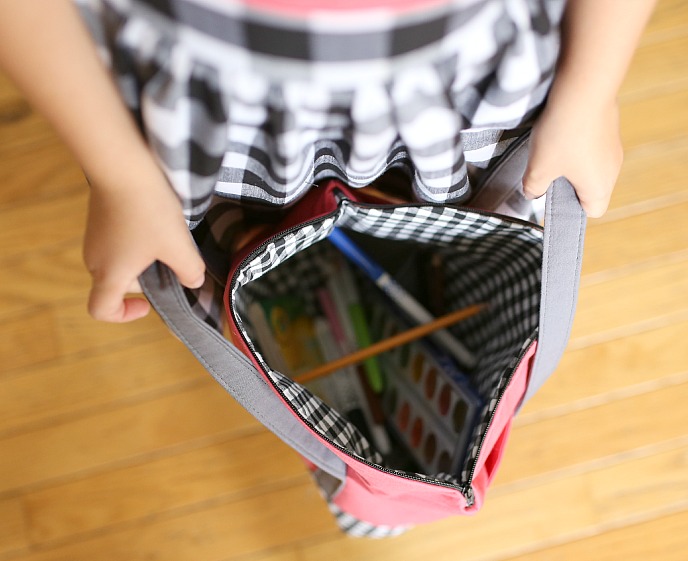 Thanks for having me Joann Fabrics and Pellon!
Make sure you enter your creations for #SewYourStyle . Check out all of the other inspiration HERE.  There are some great prizes to be had.  Just make sure you sew up something using quilting fabric other than a quilt… bags, dresses, pillows, clutches, scarves…. the possibilities are endless!


Hayley Crouse is a wife, mother and multifaceted designer. Her love of sewing, crafting, cooking and interior design infuses her daily life and naturally spills over into her online presence. She pushes the envelope of her creativity and hopes that others will be inspired to do the same. She currently authors the Welcome to the Mouse House Blog, is the pattern designer behind Mouse House Creations and is a collaborative designer with Willow & Co. Patterns.