A few months ago, Kelly of Sewing in No Man's Land asked me to be a part of her Parisian sewing inspiration series,  In the Summer When It Sizzles  and I was thrilled!  If you don't know who Kelly is, then you need to go check her out.  Her photography is incredible, her sewing is fantastic, and everything else she does is just inspiring.  Her family is in the process of moving, so she is having a handful of bloggers sewing up clothing inspired by Paris.  Thanks for having me, Kelly!
I have had this idea to add suspenders to my Clover Shorts pattern for a while now and I knew my Paris-inspired post was the perfect opportunity.  I did a bit of looking around online to see exactly what entails "Parisian clothing" and I found a lot of mixed styles.  One thing that stood out to me was that children's clothing was often pastel, solid colors, and very textural.  The only time I went to Paris was when I was 17 years old and I certainly wasn't paying attention to the fashion.  After my research, I realized how much I am in LOVE with Parisian styles.  Le sigh.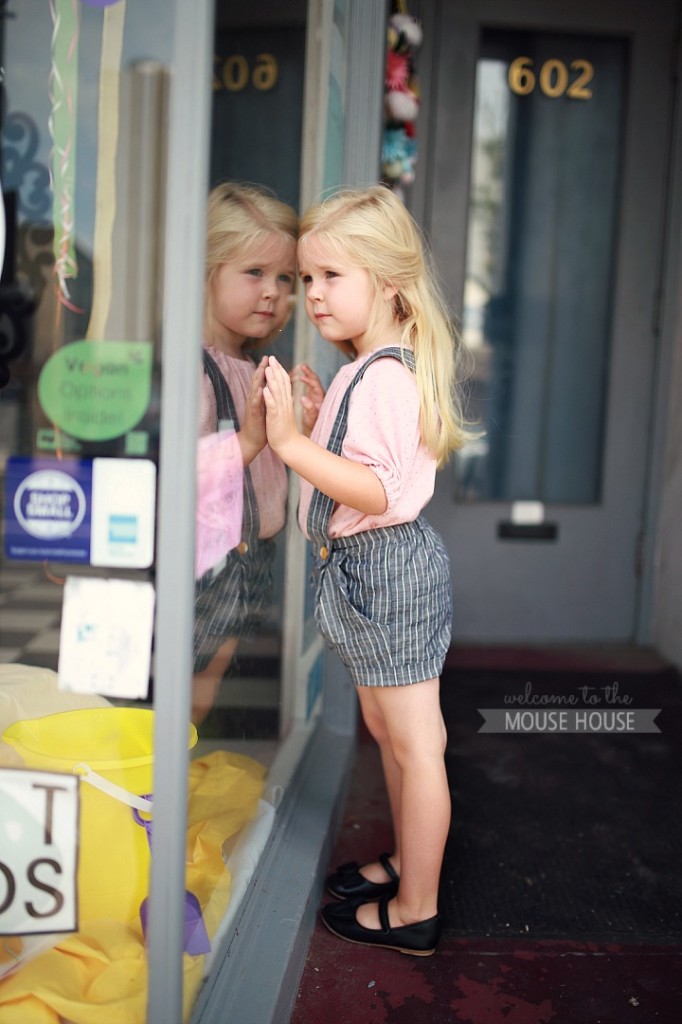 Once I figured out what I would make, I ordered my fabrics.  The shorts are Robert Kaufman chambray and the self-drafted peasant style top is a pastel pink knit with gold accents.  The gold buttons are vintage.
I sewed up the Clover Shorts exactly as directed, but I left off the button tabs.  Before sewing the back waist band together, I inserted the suspender straps to the back and then simply added button holes for the front.  (I measured Ainsley to determine exactly how long to make them)   Easy peasy and it gives the shorts a whole new look.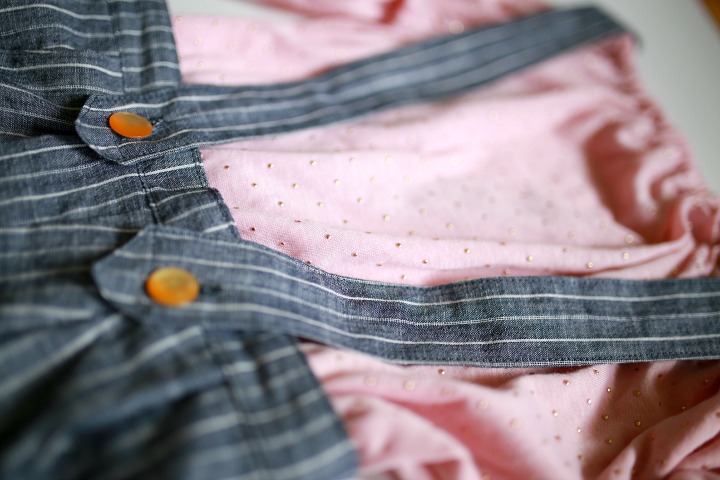 I just adore everything about this outfit!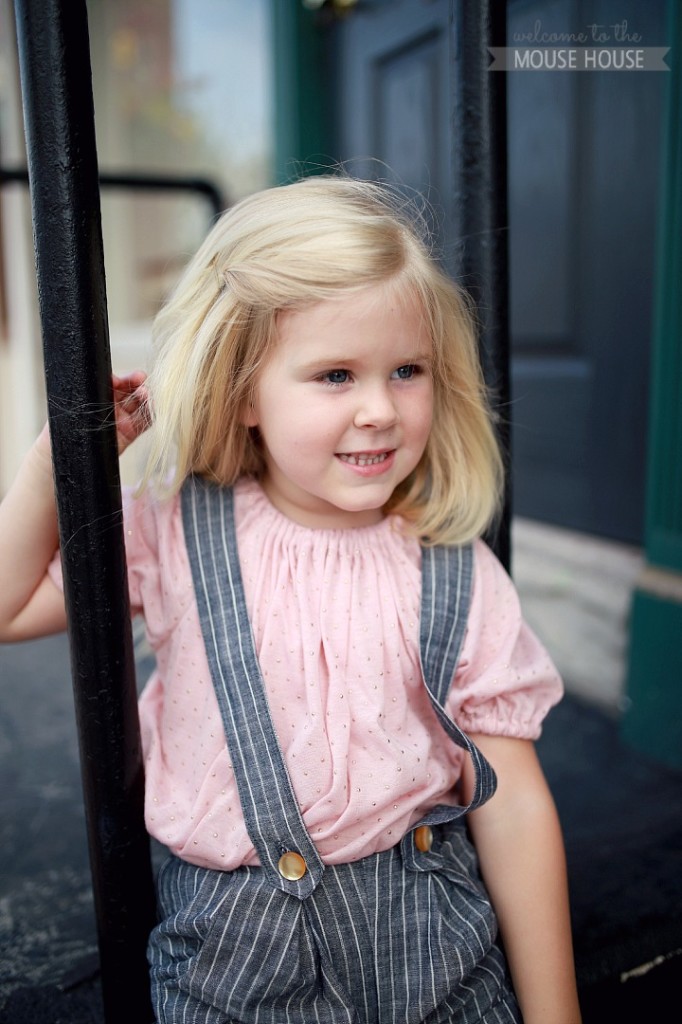 I took her to the local "city" and we pretended we were lucky enough to actually be in Paris.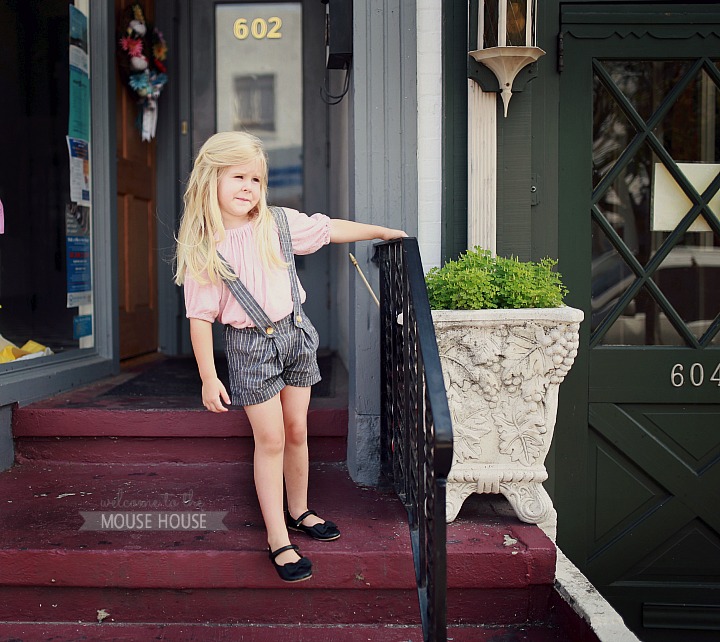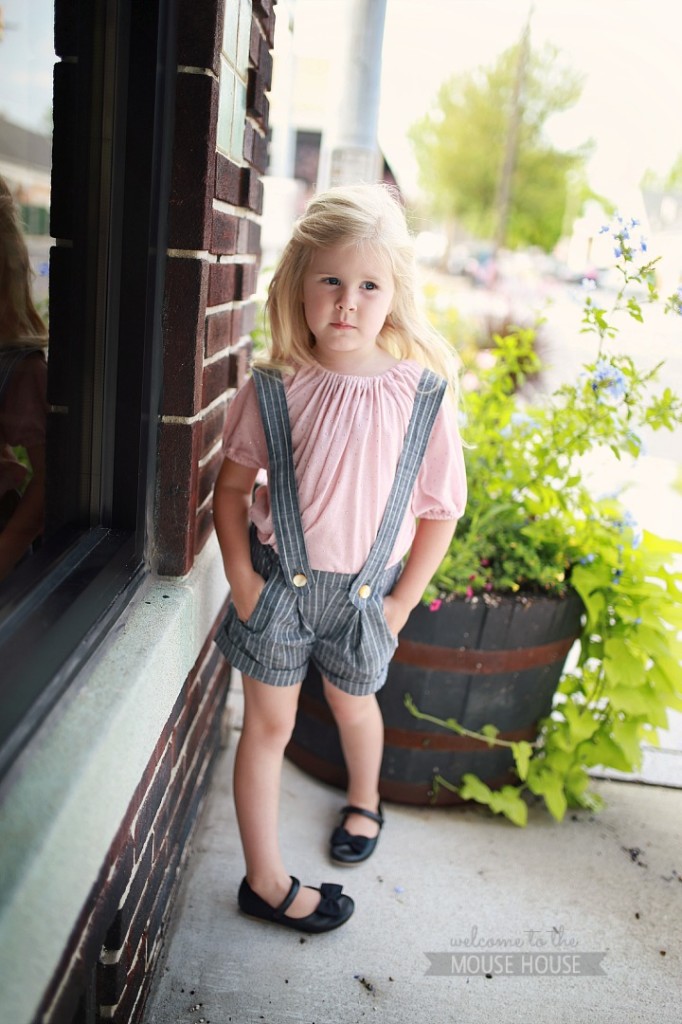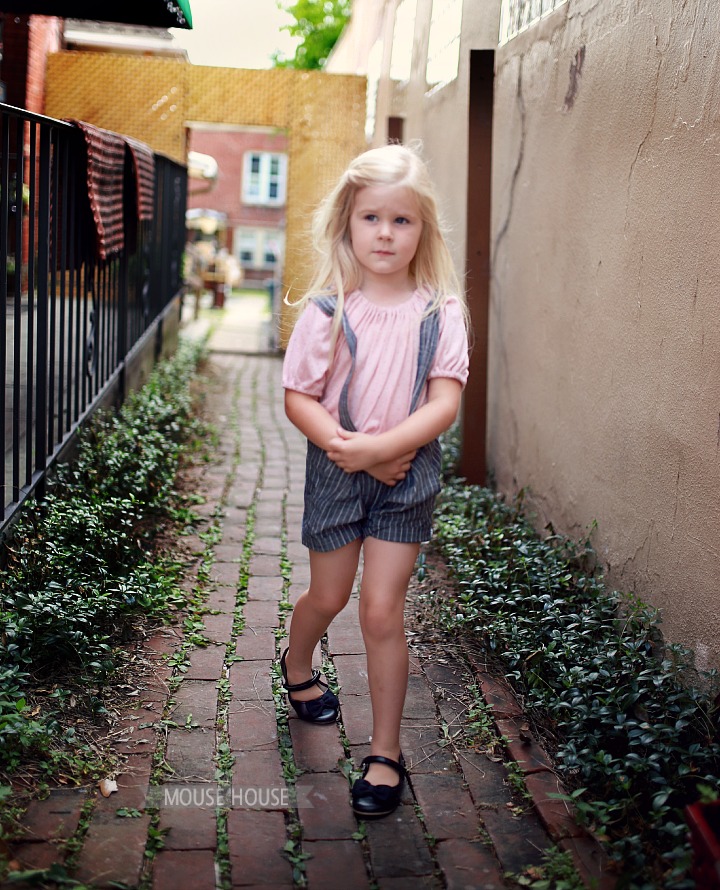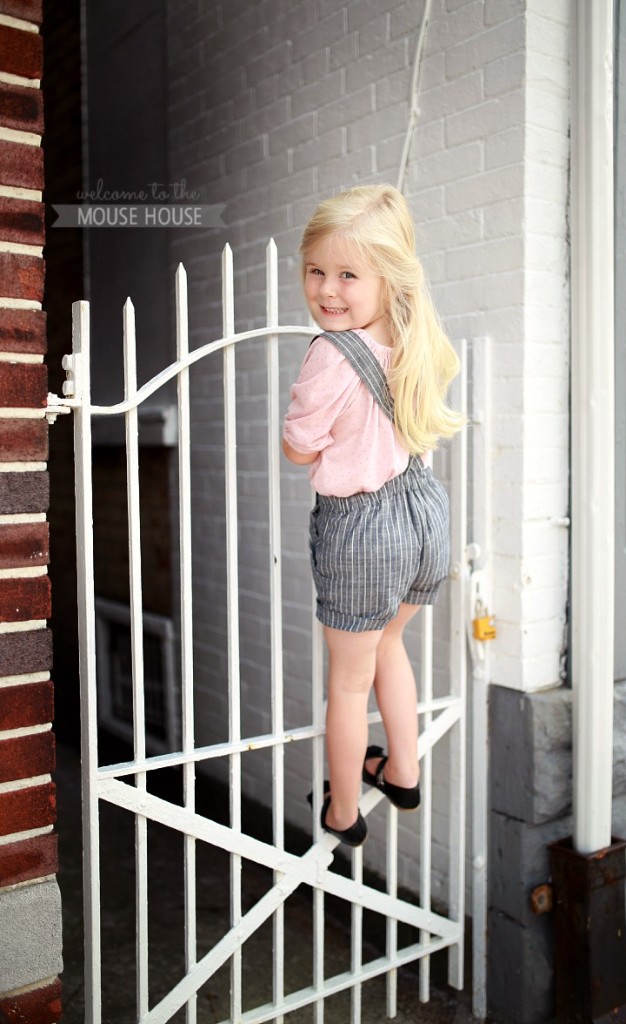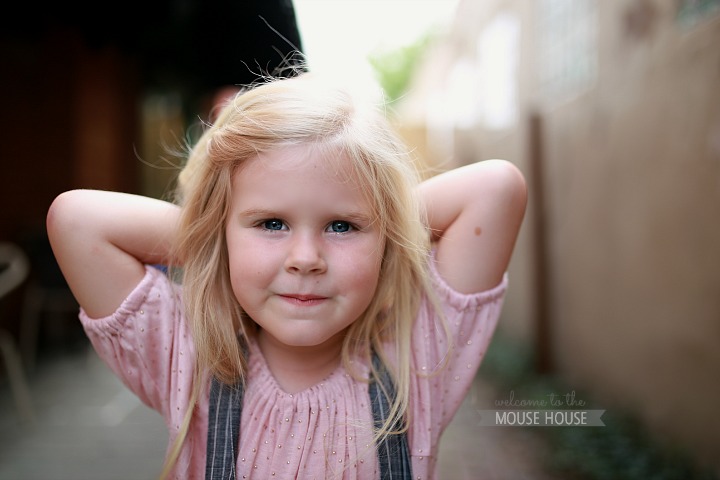 I had also made a second outfit using Liberty of London fabric, but I decided to just focus on this outfit.  I hope it was Parisian enough!
Thank you for asking me to join in!  I hope your big move goes smoothly, Kelly!
Make sure you guys keep checking back with the other bloggers to see their Paris-inspired sewing!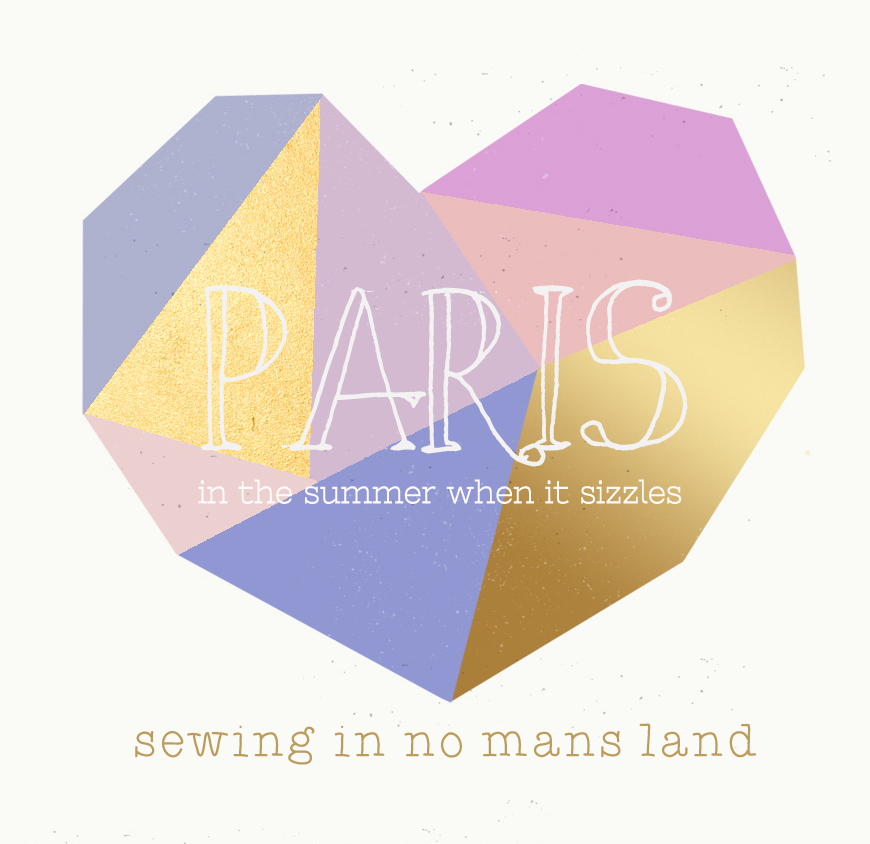 Hayley Crouse is a wife, mother and multifaceted designer. Her love of sewing, crafting, cooking and interior design infuses her daily life and naturally spills over into her online presence. She pushes the envelope of her creativity and hopes that others will be inspired to do the same. She currently authors the Welcome to the Mouse House Blog, is the pattern designer behind Mouse House Creations and is a collaborative designer with Willow & Co. Patterns.