If your kids are anything like mine (or like Ethan) eating fruit is much more magical when it is in rainbow order.
Create a super fun and super awesome party treat with a simple and easy solution.  Grab a plethora of fruits in various colors:
*pineapple
*strawberries
*cantaloupe
*kiwi
*blueberries
*watermelon
*red grapes
Feel free to substitute for a color if you don't like the fruit mentioned above!
Chop the fruits into bite sized pieces, but still large enough to be skewered.
Slide them onto wooden skewers, one at a time… and in rainbow order, of course!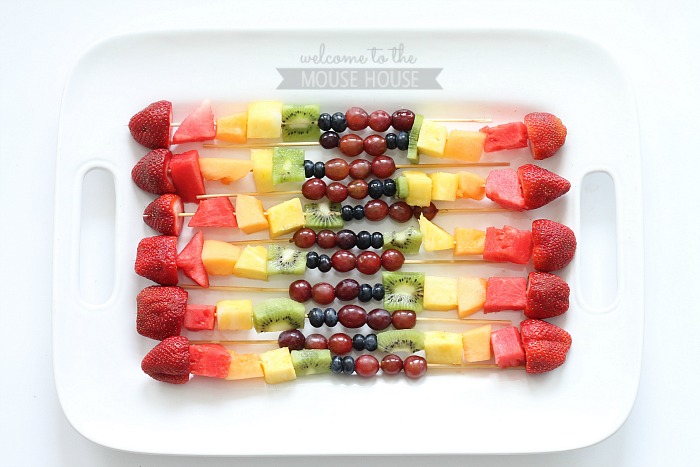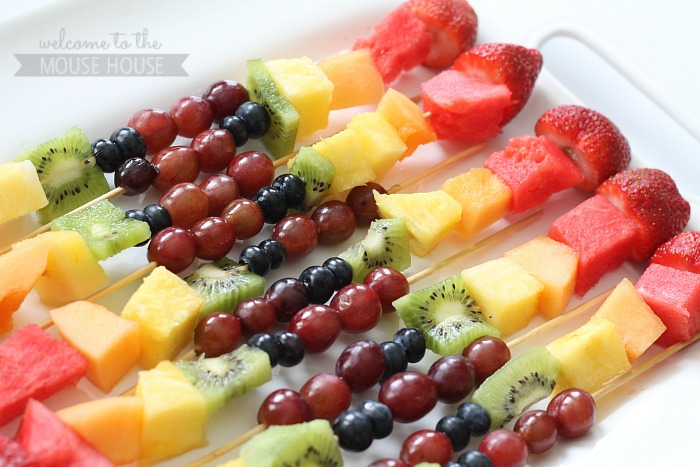 Remember to encourage children to play with their food…it only encourages interest in trying new things!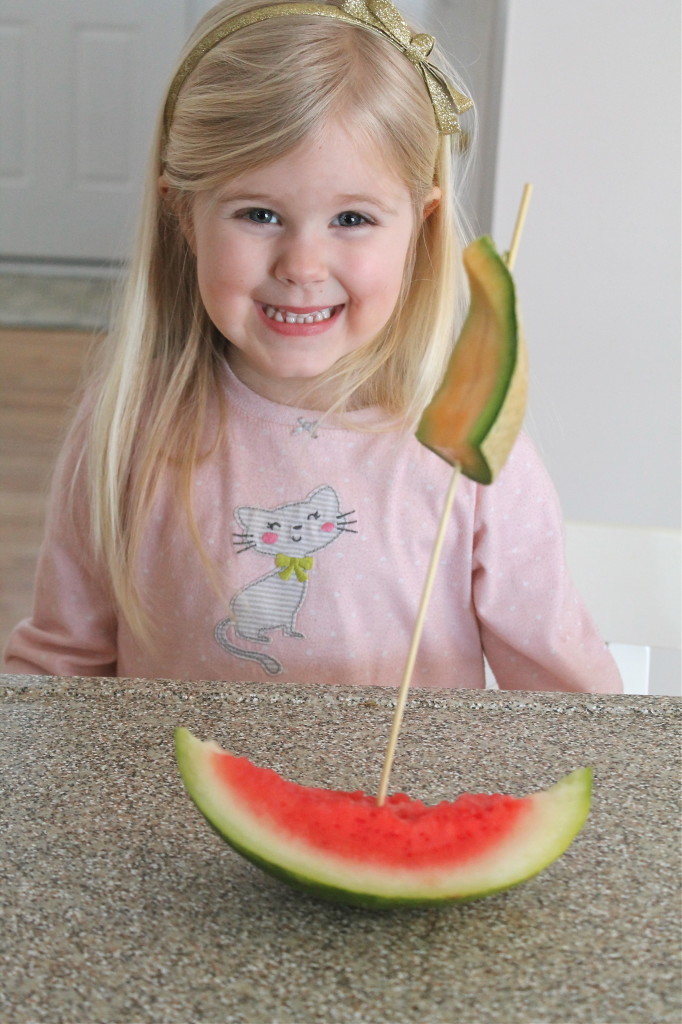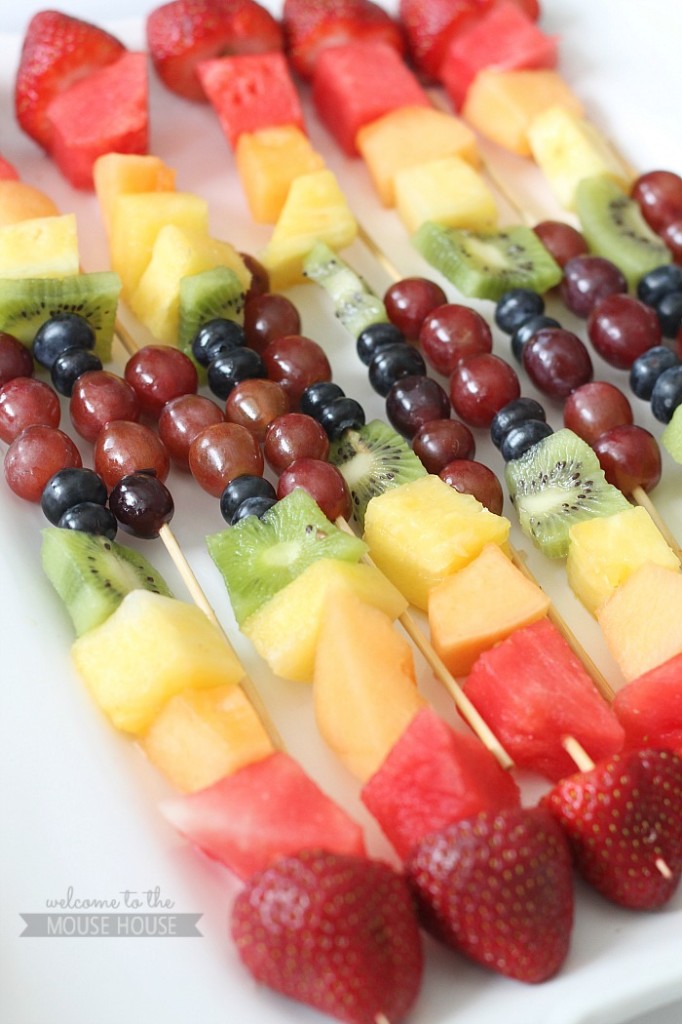 Instead of the typical fruit tray at a party, serve these kabobs for a sure fire hit!