If your kids are anything like mine (or like Ethan) eating fruit is much more magical when it is in rainbow order.
Create a super fun and super awesome party treat with a simple and easy solution.  Grab a plethora of fruits in various colors:
*pineapple
*strawberries
*cantaloupe
*kiwi
*blueberries
*watermelon
*red grapes
Feel free to substitute for a color if you don't like the fruit mentioned above!
Chop the fruits into bite sized pieces, but still large enough to be skewered.
Slide them onto wooden skewers, one at a time… and in rainbow order, of course!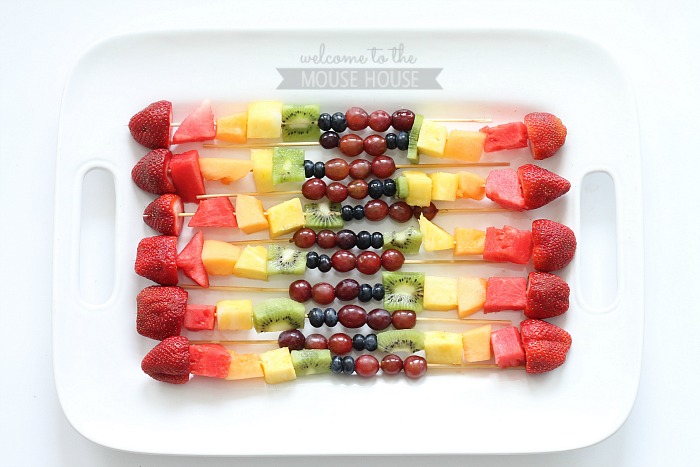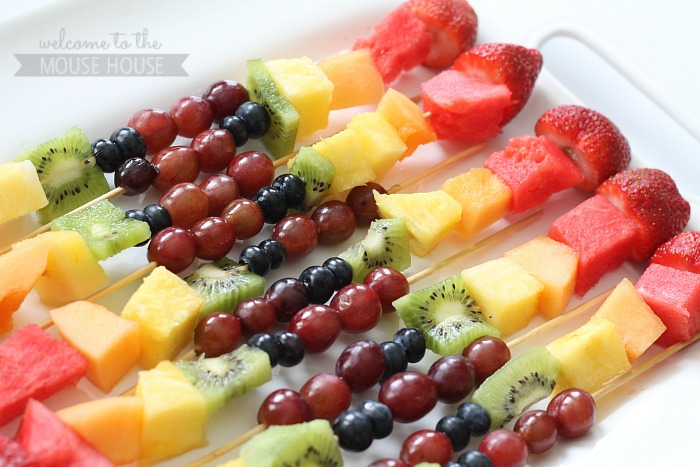 Remember to encourage children to play with their food…it only encourages interest in trying new things!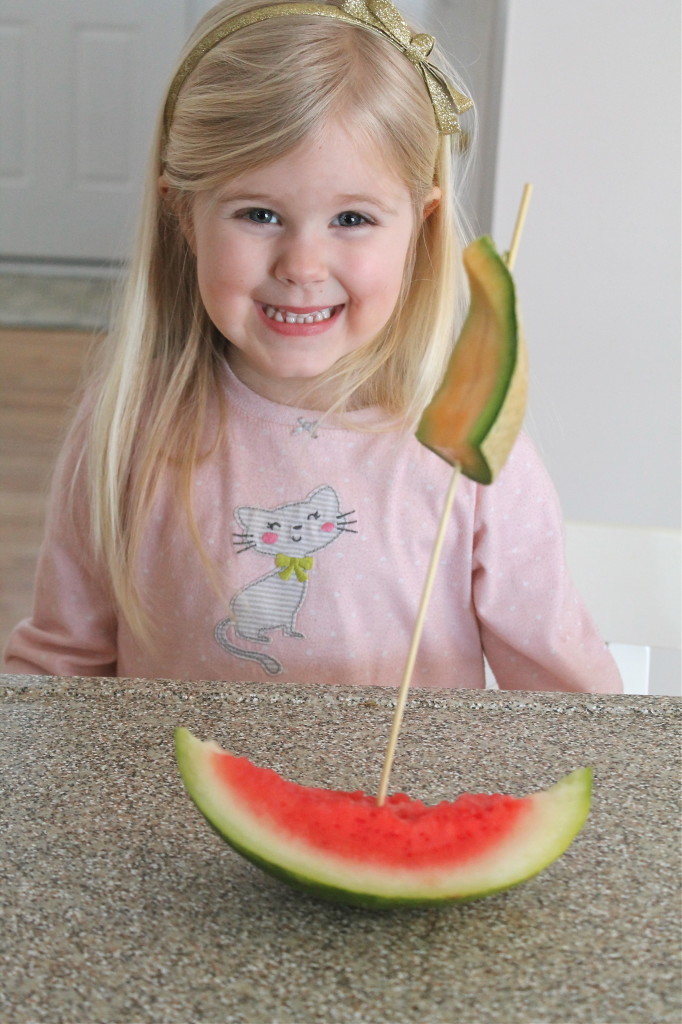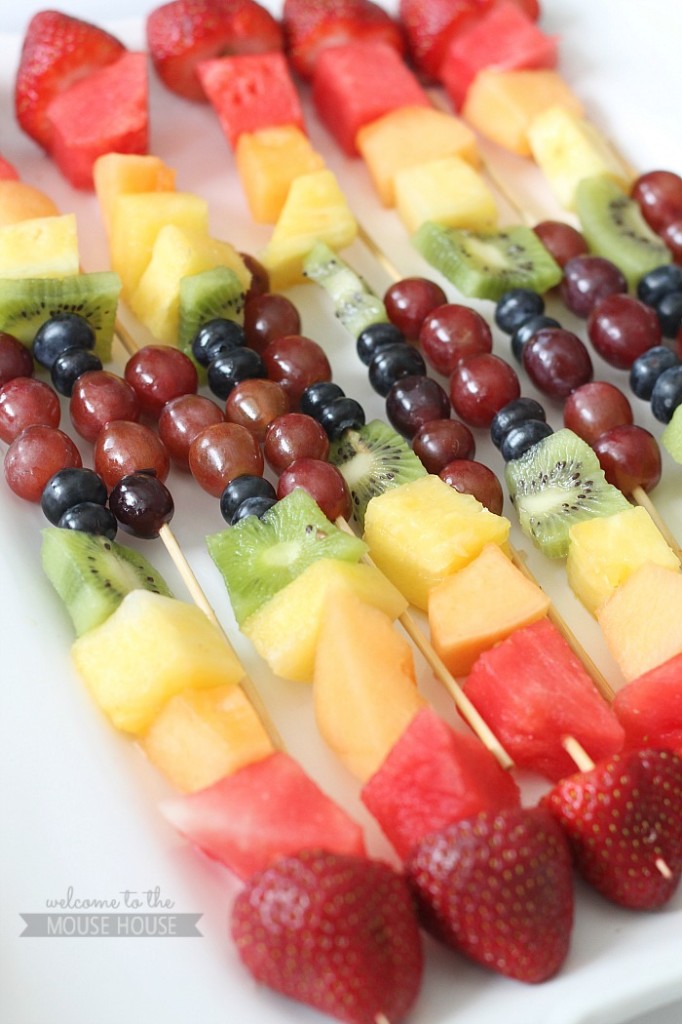 Instead of the typical fruit tray at a party, serve these kabobs for a sure fire hit!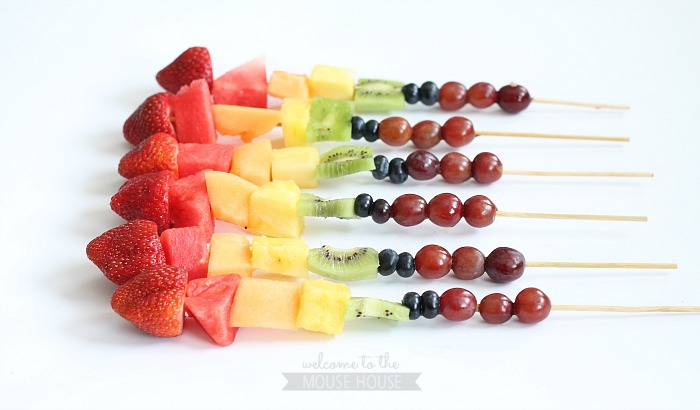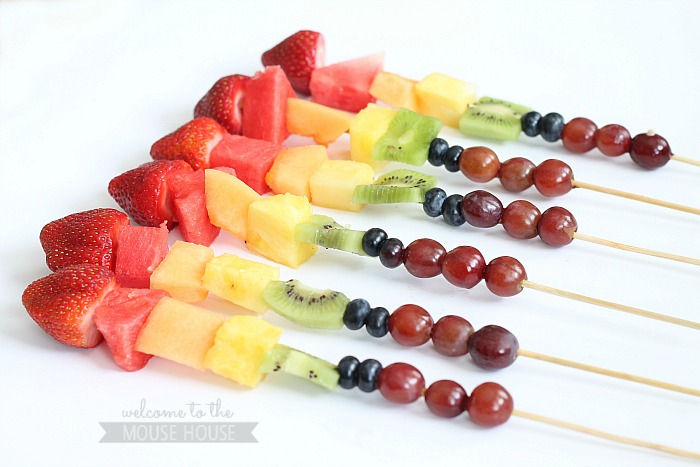 Hayley Crouse is a wife, mother and multifaceted designer. Her love of sewing, crafting, cooking and interior design infuses her daily life and naturally spills over into her online presence. She pushes the envelope of her creativity and hopes that others will be inspired to do the same. She currently authors the Welcome to the Mouse House Blog, is the pattern designer behind Mouse House Creations and is a collaborative designer with Willow & Co. Patterns.