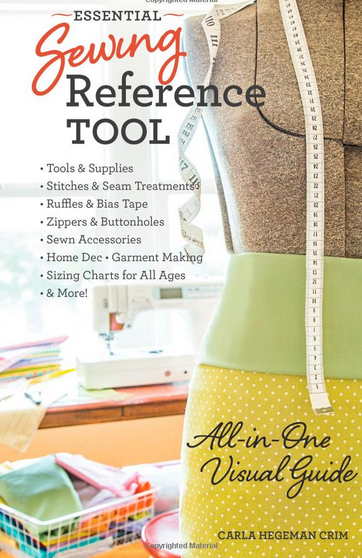 This is a reference book that every single sewist needs, regardless of skill level. Beginner and Advanced seamstresses alike will find every single page to be full of new and extremely helpful information. It took me about 2 weeks to go through all of the pages, which completely humbled me. I was pleasantly surprised to realize that I learned a lot of new techniques and terminology. I can't wait to try them out!
Topics:
When I say that there are a lot of topics covered in this book, I am absolutely serious. This is one of those reference books that you should keep right by the sewing machine because it will answer every single question you have!
(also find a preview of the pages HERE)
Interfacing, Buttons, Buttonholes, Bias Tape, Piping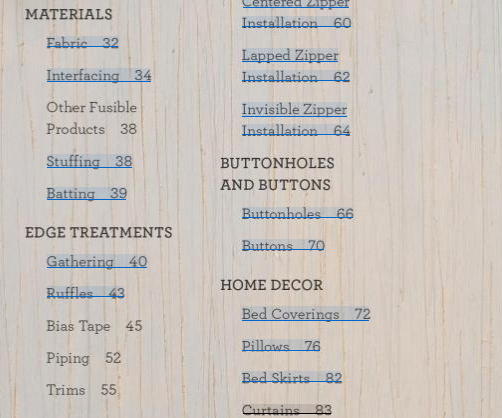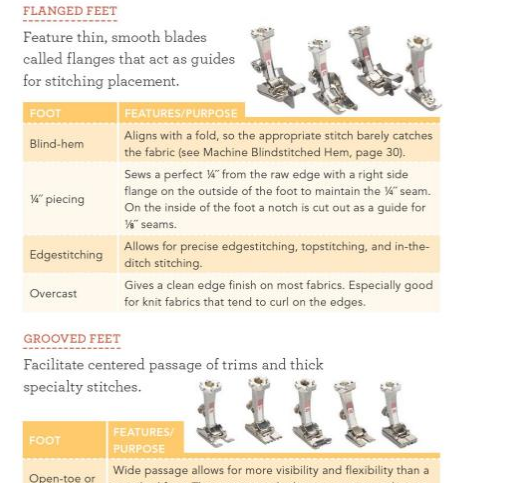 Cutting Tools, Marking Tools, Thread Types, Stitches
There are even measurements and tutorials on how to make your own bed coverings and home decor. Curtains, table runners, key fobs, belts, and bags.
I seriously can't believe the wealth of information contained inside of this book.
There are 130 pages full of important information with colored illustrations.
Purchase the ebook and paper book
HERE
.
The technique I want to learn more about is how to make button holes without the use of the automatic buttonhole foot. If your machine is anything like mine, it is so finicky with that setting!
There is so much to learn from this book and I am so excited that I get to offer one of you the opportunity to win a copy of your own!
Leave a blog post comment telling me what you would like to learn about sewing that you don't already know. (don't forget to show your entry via the rafflecopter too!)