Jeanine from The Crafting Fiend is over here today with a super cute and fun freezer paper stencil tutorial. Not only is Jeanine a friend of mine, but she is also just so darned cute. Thanks for stopping by Jen!
********************************************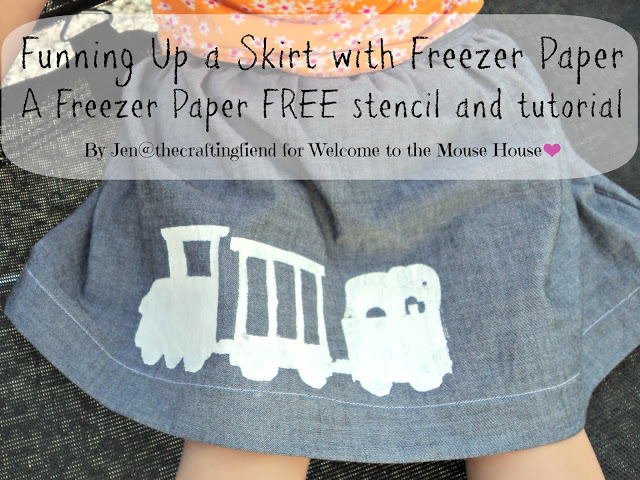 For this project I used the Scientific Seamstress preppy skort
pattern
(my girl needs shorts under her skirts as she does not understand the concept of not showing off her knick knocks!). However, you can use any skirt pattern or skort pattern or even dress pattern too! There are many free skirt tutorials out there – including an easy one right
here
at the mouse house, except use regular fabric not a tea towel maybe 🙂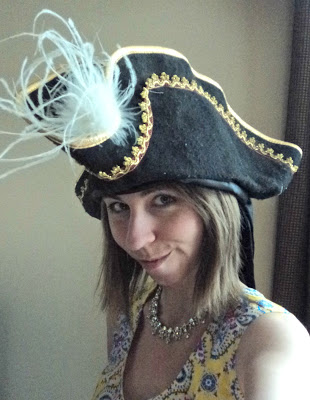 (This is me – in a dress I made myself… I tend to be a selfish sewer)
Here is the skort I made my girl out of plain ol' chambray. I mean, it is cute, but it clearly needs some fun! My girl just LOVES trains – like seriously LOOOOOOVES them! So I decided to sketch out a train to fun this up for her! (plus if I put something she likes on it she is more likely to want to wear it)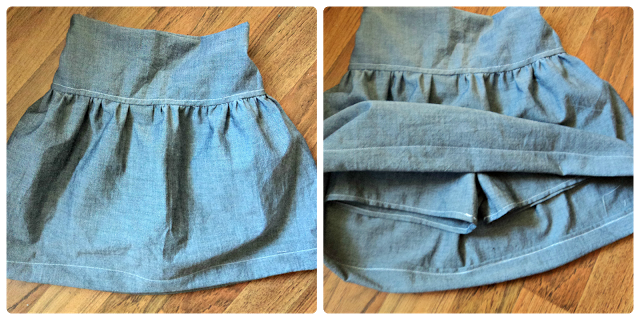 I've attached the file for the train at the bottom of the tutorial (drawn by my own hand! I have a silhouette and while I could have used it I really am very bad at drawing on the computer. Who knew that at 30 I would be "old school ha!)
For this project you will need:
freezer paper
scissors
fabric paint, or acrylic paint and fabric medium
something to fun up (skort in my case)
iron
piece of cardstock or construction paper – or even an opened up cereal box
So once you get the train printed (you can print onto your freezer paper on the paper side) I however just traced mine onto freezer paper, again kickin' it old school.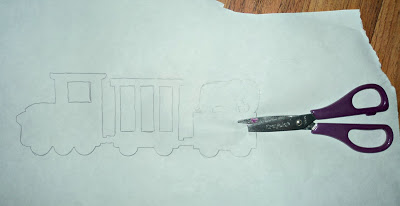 I cut it out – remember to keep the little bits as you need them – see the below picture!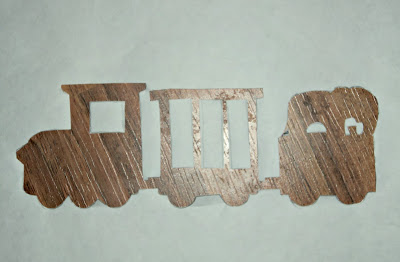 Now you iron that, waxy side down, onto your skort where you want it to be – be sure to carefully place those small parts 🙂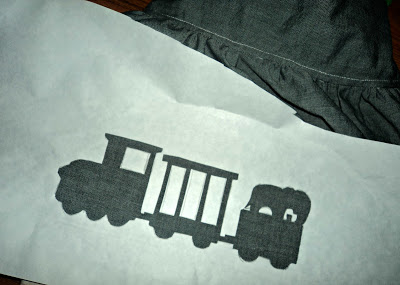 Now for the paint – here is a picture. the fabric paint is the black and next to it on the right is the fabric medium and on each end is an acrylic paint.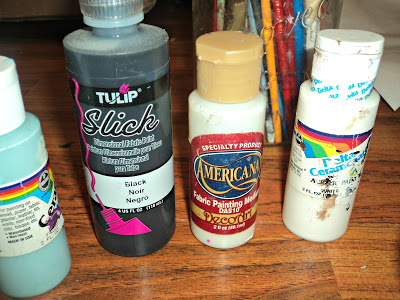 Carefully and evenly paint the area, I say carefully so that you aren't too rough and end up lifting edges and have a sloppy finish about your edges.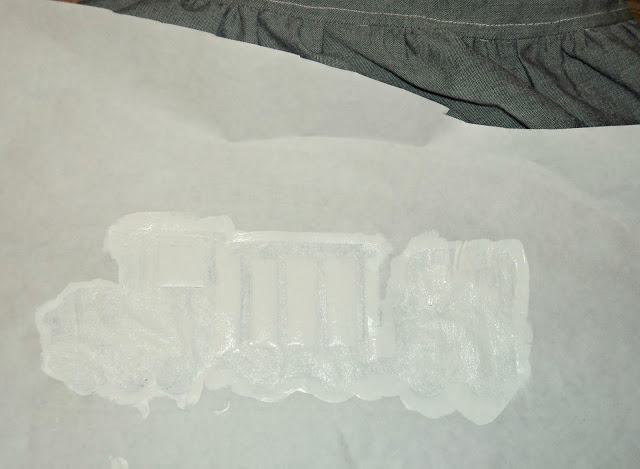 I always peel the paper off when the paint is at the tacky dry stage. If you do it wet wet then things get messy but if you wait until it is all the way dry it is kinda stuck on there and a pain to get off.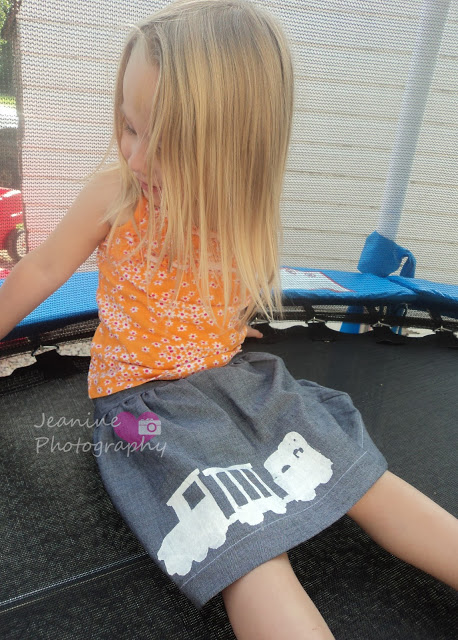 There ya go – easy peasy and done! Now you have turned a basic piece into a fun piece!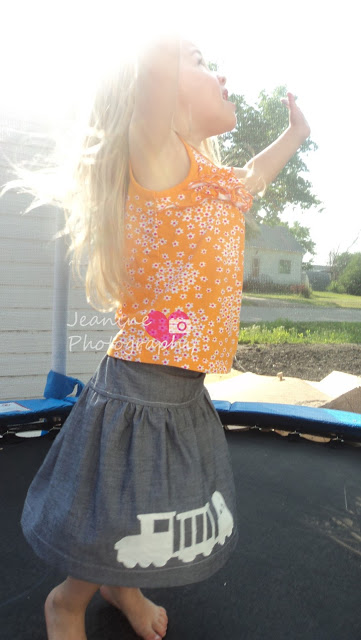 ("catching the clouds")
My girly LOVES her new train skort!
Thanks so much to the ever lovely Hayley for having me guest post today! Much love girlie!


Hayley Crouse is a wife, mother and multifaceted designer. Her love of sewing, crafting, cooking and interior design infuses her daily life and naturally spills over into her online presence. She pushes the envelope of her creativity and hopes that others will be inspired to do the same. She currently authors the Welcome to the Mouse House Blog, is the pattern designer behind Mouse House Creations and is a collaborative designer with Willow & Co. Patterns.