Remember when I had that "great" idea to change up the family room a bit?  Read about that HERE, if you need to refresh your memory.  I know my memory is crystal clear about this situation.
So, it was supposed to be a minor redo of sorts.  
Ya know, a new sofa, rug, a bit of paint on the walls, etc.
Just a bit of paint has turned into a LOT of paint.
It has spread like a disease.  
It has slowly traveled from the family room, to the kitchen, the the dining room, to the hallway and foyer, the stairwell, the upstairs hallway……
Oh, and don't forget that when you paint walls, you need to paint ceilings.  And trims.  
Then, you need new accessories and light fixtures.
So, you want to see some updated photos of our redo?
It is looking pretty dang fancy right about now.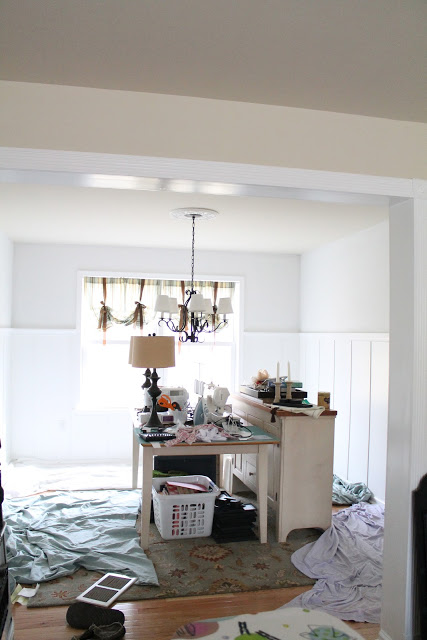 It doesn't get much fancier than this, am I right?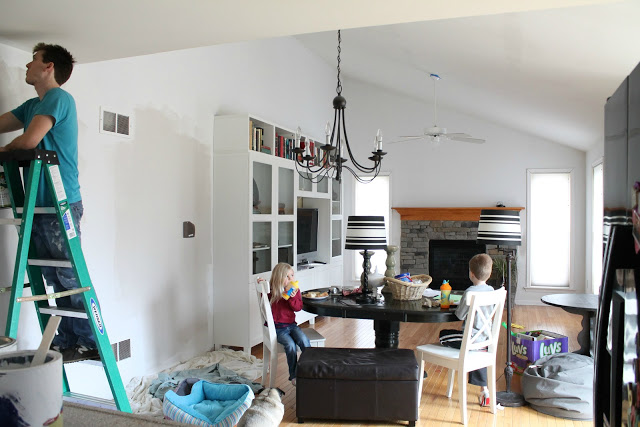 Nothing like a house full of primed walls.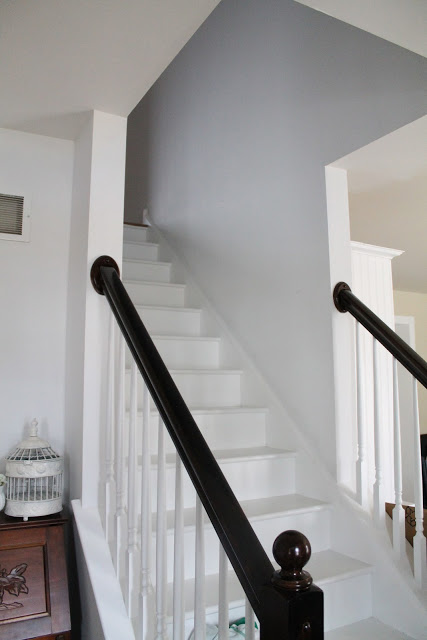 See the paint cans near Reggie?
Our "plan" is to get it up on the walls next weekend.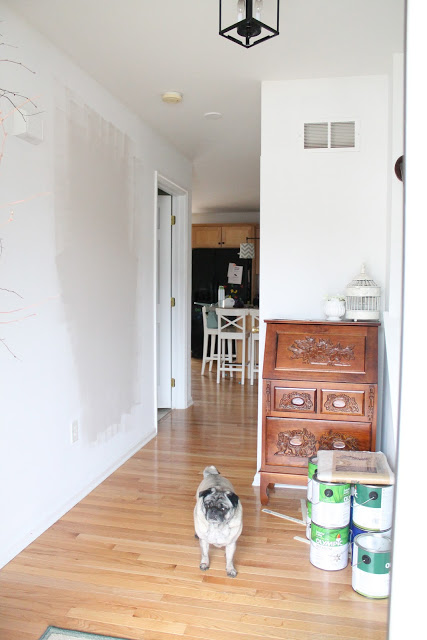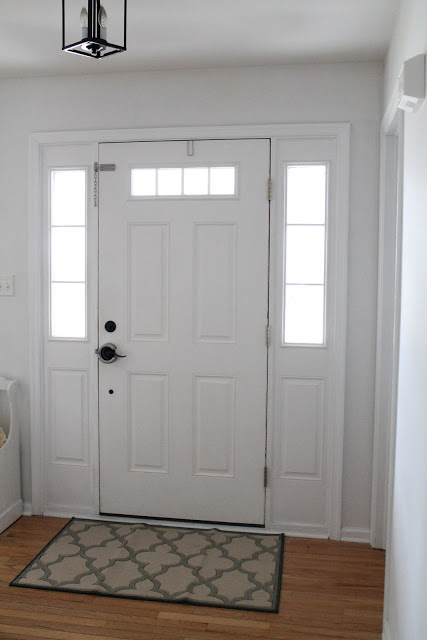 Eventually, this will get finished.  

Hayley Crouse is a wife, mother and multifaceted designer. Her love of sewing, crafting, cooking and interior design infuses her daily life and naturally spills over into her online presence. She pushes the envelope of her creativity and hopes that others will be inspired to do the same. She currently authors the Welcome to the Mouse House Blog, is the pattern designer behind Mouse House Creations and is a collaborative designer with Willow & Co. Patterns.