In the midst of our crazy downstairs makeover, I decided to spruce up our boring kitchen light fixture using some fabric I had on hand.
Super easy project and the best part is that I can change it up as often as I want for very little money.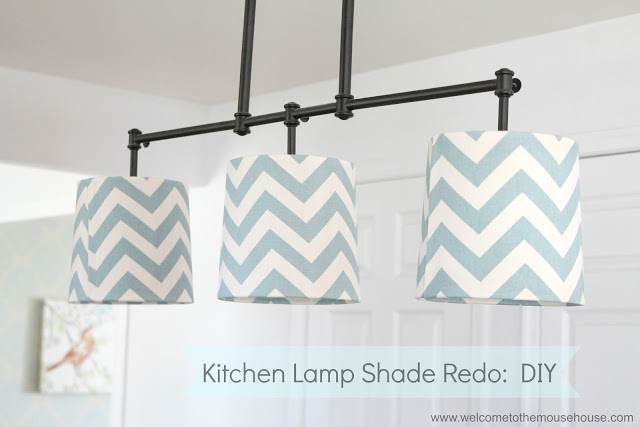 Silly me… I didn't get a proper "before" picture!
I did find this photo, though.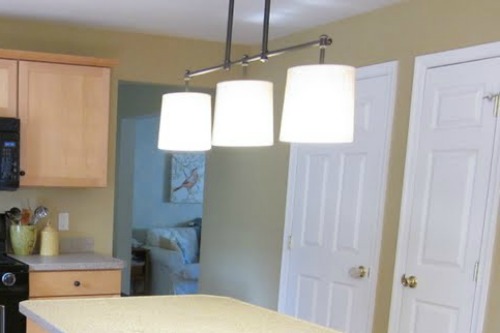 The "before" light fixture is nice, but I can't leave well enough alone.  I think you all know that by now, right?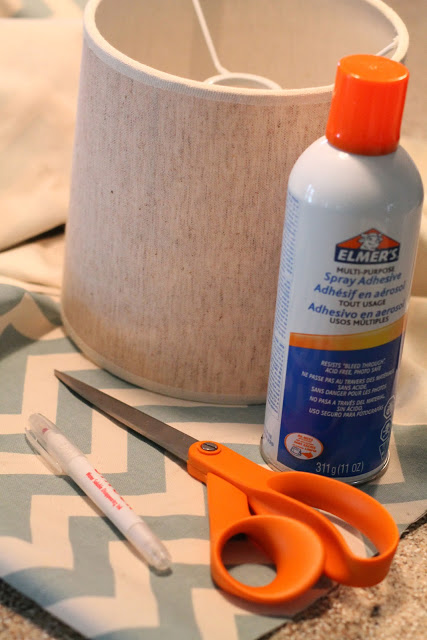 ***If you are using a pattern like chevron or stripes, it is best to use a drum shade.  If you have an angled shade, use a pattern that doesn't need to line up perfectly.***
Using your fabric marker, determine your cuts.  Leave about 1 inch above and one inch below the shade for folding under.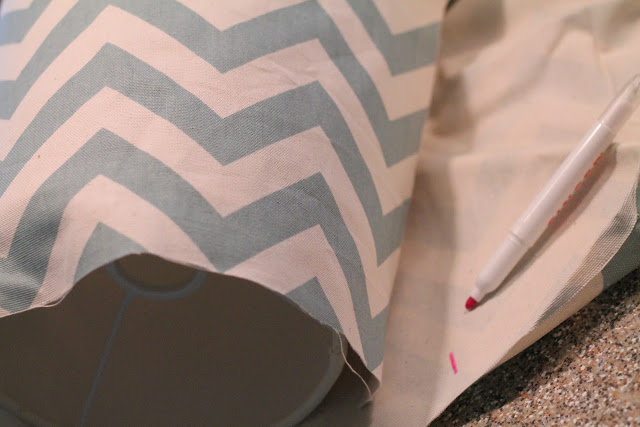 Cut out your measured fabric and spray the back with an even coating of spray adhesive.  Let it sit for about 20 seconds to allow it to get a bit tacky (easier to work with)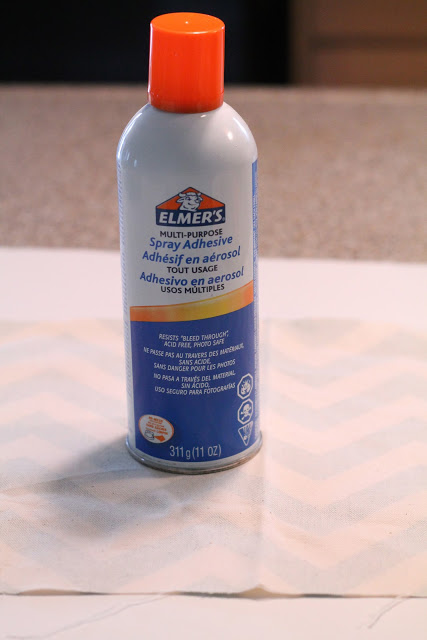 Again, silly me didn't get any more pictures of the process 
(my kids wanted attention probably:)
It is very easy, though.  After spraying with adhesive, slowly wrap the fabric around the shade, smoothing as you go.  When you get to the end, tuck the raw edge of the fabric under and secure with some fabric glue (or hot glue).
Fold the bottom and top over so that they are now inside your shade.  Attach with fabric glue, if needed.  
For a nice finish on the inside, use some twill tape to cover the raw edges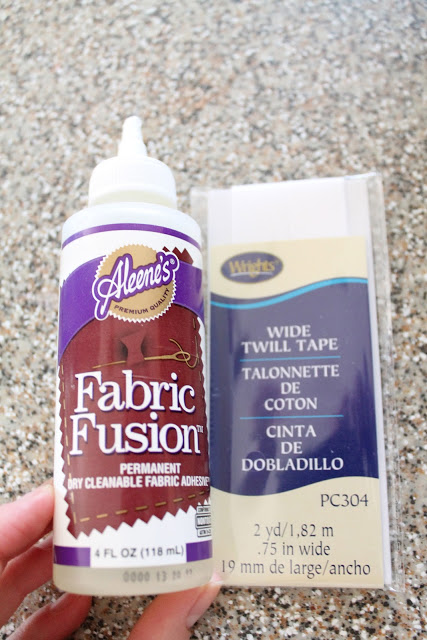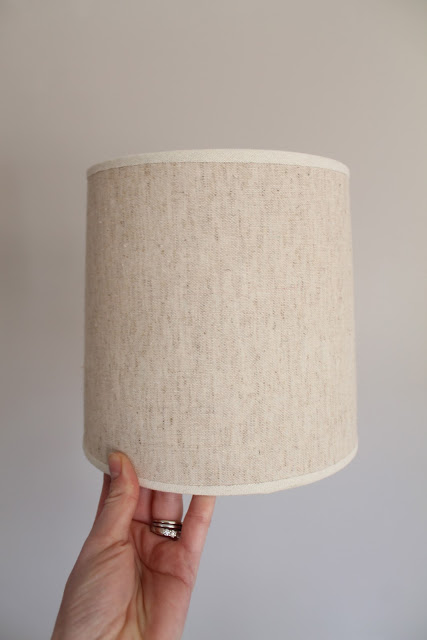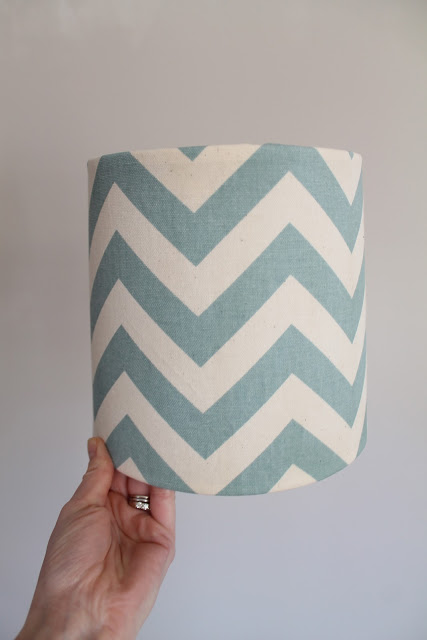 chevron is certainly on it's way out, but I like it for this space and it is just touch of it.  Plus, it is my house, so I make the rules.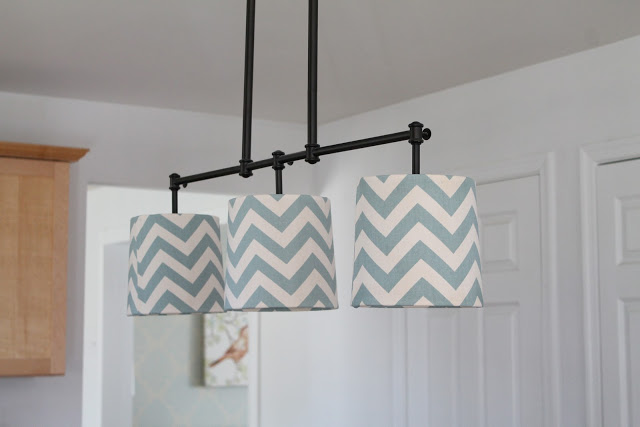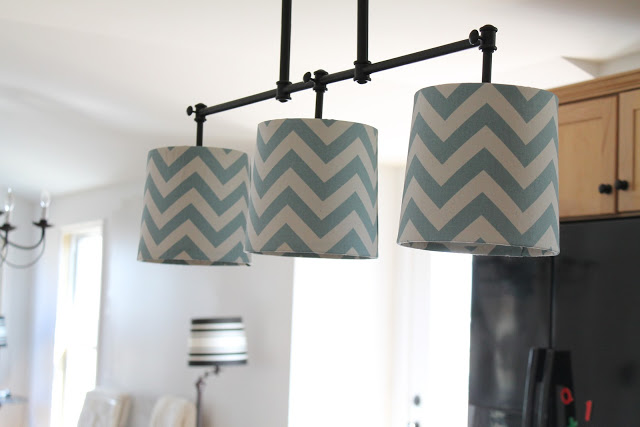 Here is a sneak peek of our new TV unit in the family room.
I spy some chevron there too…covering diaper boxes. 
More on that another day!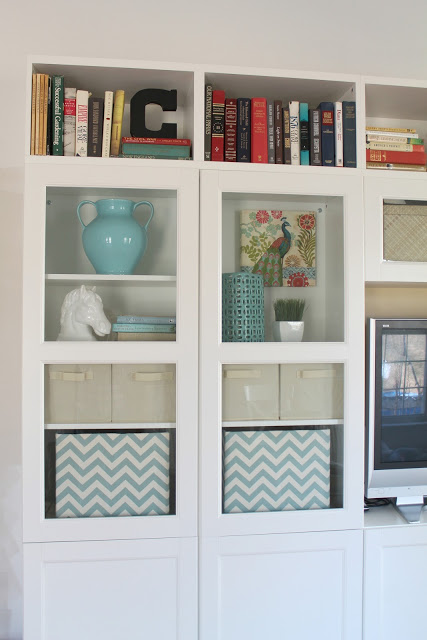 One last piece of business!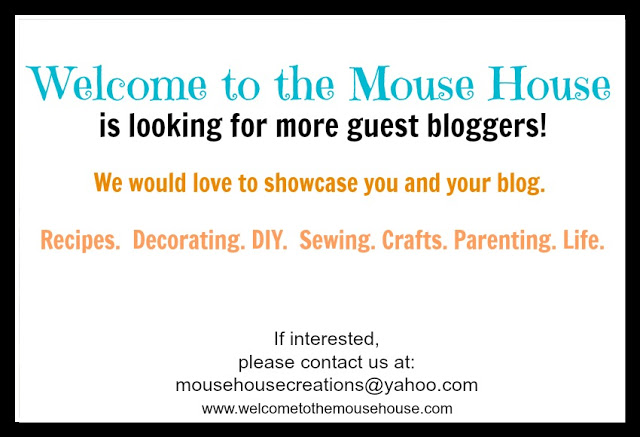 Have a great weekend, everyone!

Hayley Crouse is a wife, mother and multifaceted designer. Her love of sewing, crafting, cooking and interior design infuses her daily life and naturally spills over into her online presence. She pushes the envelope of her creativity and hopes that others will be inspired to do the same. She currently authors the Welcome to the Mouse House Blog, is the pattern designer behind Mouse House Creations and is a collaborative designer with Willow & Co. Patterns.