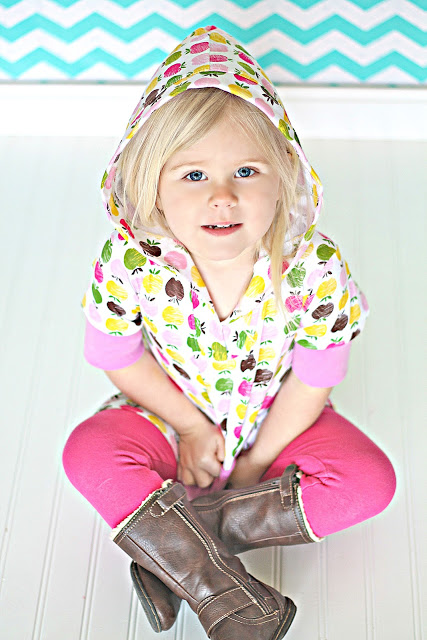 It is so adorable, so cozy, so comfy, and versatile.  Not only can it be a short-sleeved dress, there are instructions on how to make it a regular long-sleeved hoodie… perfect for a boy!!!! 
I will definitely be making one for Ethan next.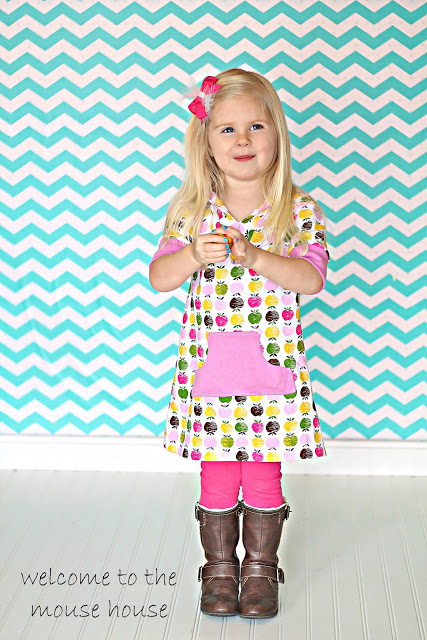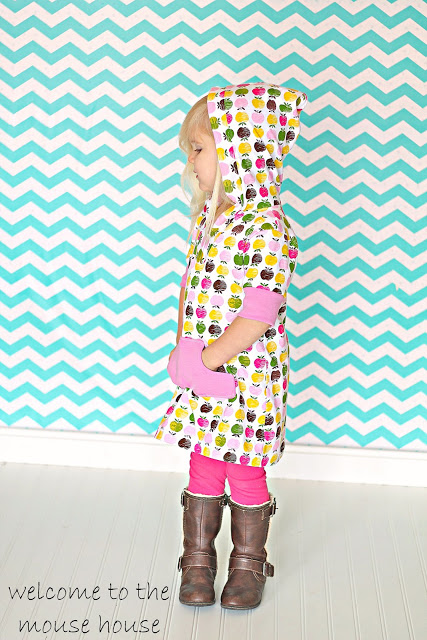 Well, I also have awesome new satin tags with care instructions on the flip side!  And size tags.  How cool, right?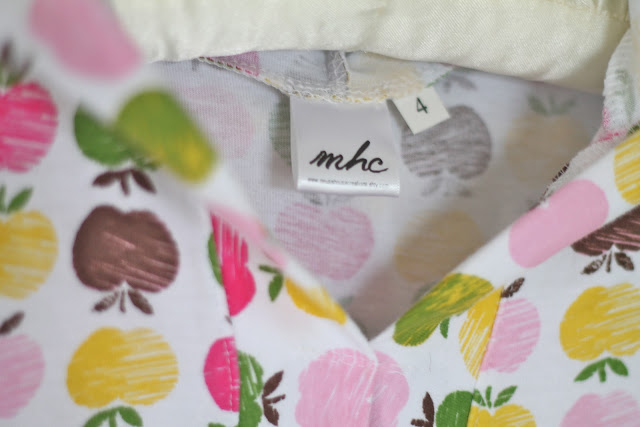 So, what do you think of the hoodie?  Super cute, right?
If you don't sew, I will be offering this style for sale once I reopen my etsy shop!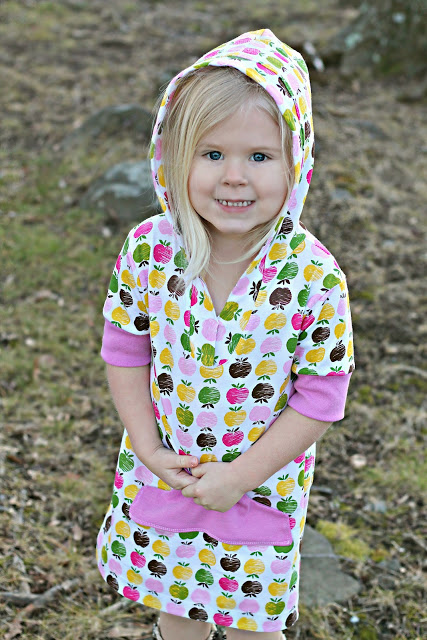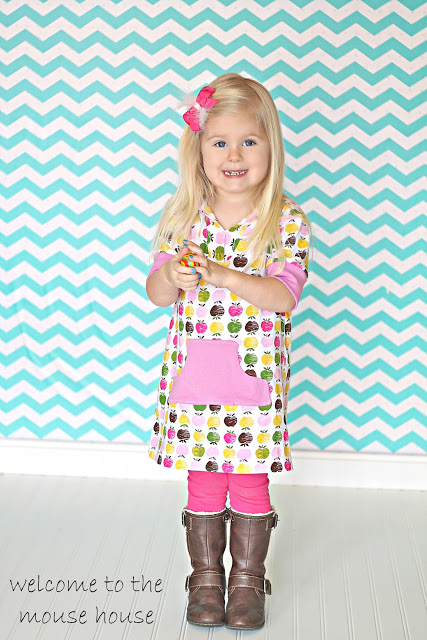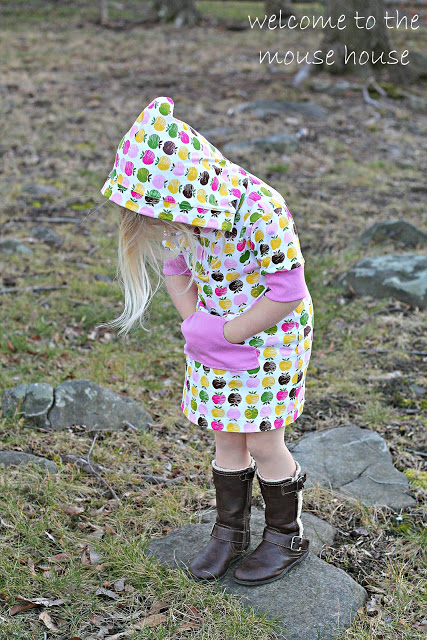 If you do sew and want this pattern, you can purchase it starting today!  Thanks Amy for letting me try out your new pattern!