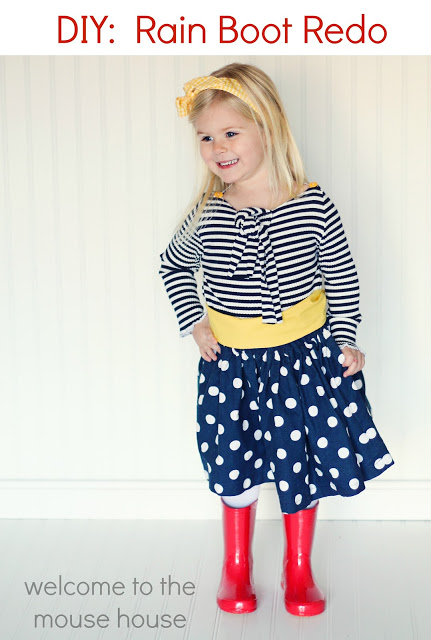 Yesterday, I guest posted over at Project Run and Play and I promised that I would explain how we got Ainsley's awesomely red rain boots!  And seriously, it couldn't be easier…
One of my lovely friends gave me a pair of her son's old rain boots for free!  If you don't have someone to give you a pair for free, try checking out Craigslist or thrift stores for an old pair!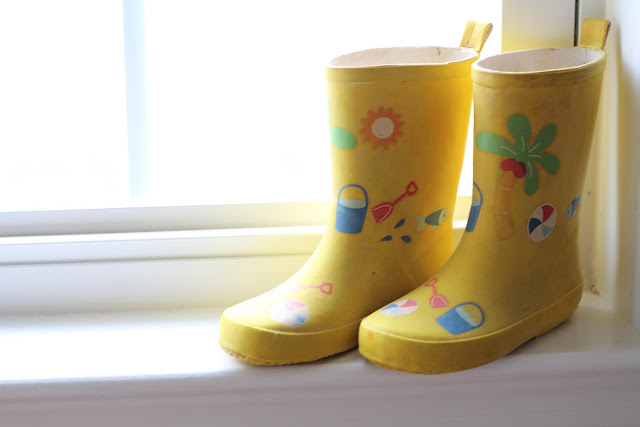 Go buy a can of high quality spray paint.  Make sure it is a gloss paint that is labeled specifically for plastic or vinyl.  I prefer Rustoleum because it never chips off.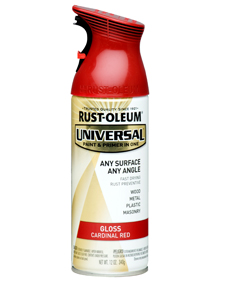 Give your boots several coats of the red paint and let dry for about an hour in between each coat.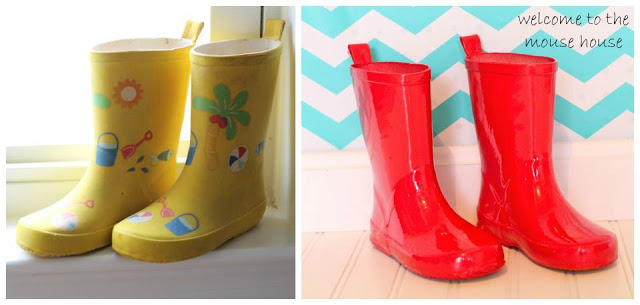 Let them dry for at least 24 hours before letting your kids wear them!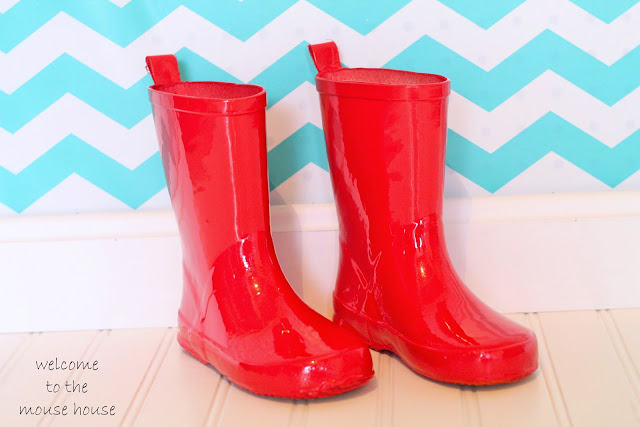 Ainsley seriously wants to wear hers everywhere!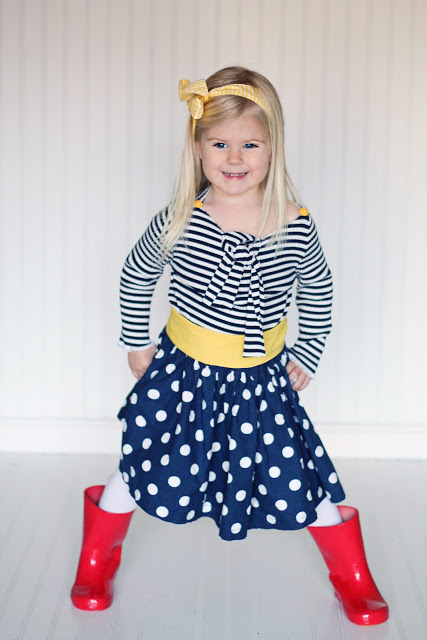 Some other fun ideas include glitter (use a top coat to seal the glitter!), stencils, or even tissue paper with a top coat!  

Hayley Crouse is a wife, mother and multifaceted designer. Her love of sewing, crafting, cooking and interior design infuses her daily life and naturally spills over into her online presence. She pushes the envelope of her creativity and hopes that others will be inspired to do the same. She currently authors the Welcome to the Mouse House Blog, is the pattern designer behind Mouse House Creations and is a collaborative designer with Willow & Co. Patterns.