I am back with some more organization tips and photos!
So far, I have shown how we organize toys and how we organize our bookbag/school area. Now it is time to share how we store all those craft supplies the kids use!
If your kids are anything like mine, they love coloring and cutting and gluing…. generally anything messy and crafty! I love it too, but only if everything is within easy reach and kept organized.
We store all the kids' craft supplies in the lower cabinets of a hutch in the breakfast area.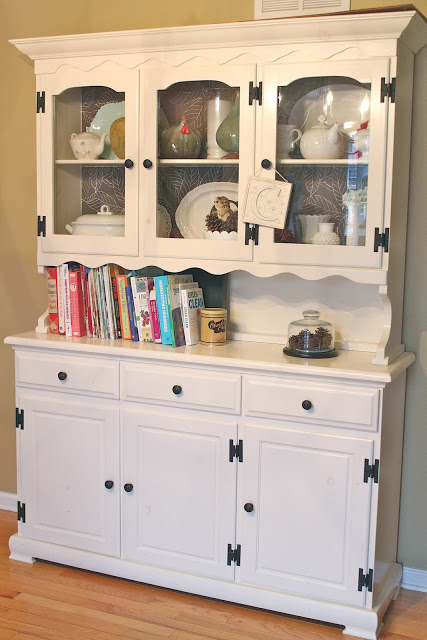 Cabinet on the left houses paints, brushes, paper, a jar of scissors and glue sticks, and a large bin for "crafty fun" like glitter, pom poms, beads, rhinestones, and do-dads.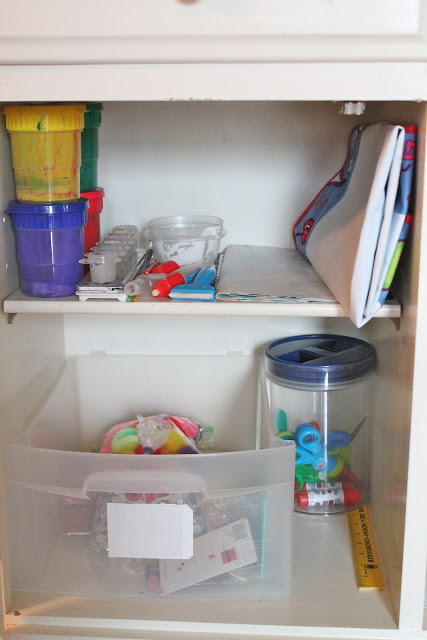 The middle cabinet holds stamps, ink pads, stickers, and even more "crafty goodness" like pipe cleaners, styrofoam balls, popsicle sticks, and molds for clay.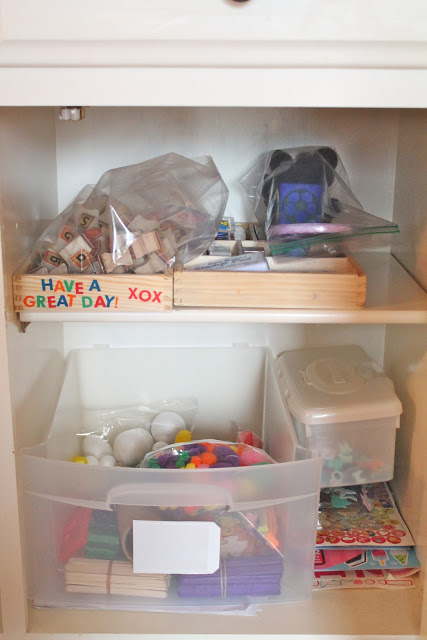 Finally, the cabinet to the right has lots of construction paper, crayons, colored pencils, markers, and chalk. This is also where we store all the activity books, coloring books, and workbooks.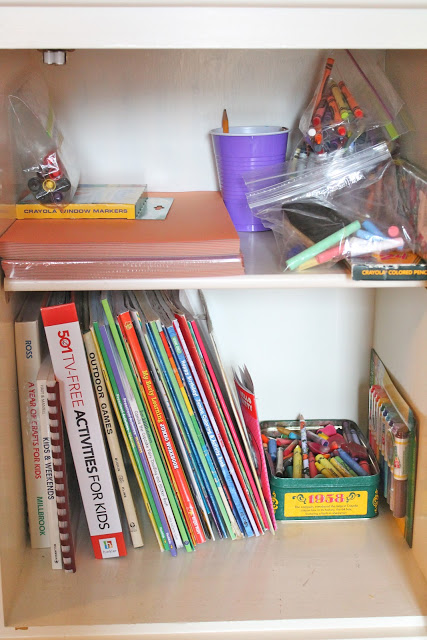 To keep everything organized, I make sure to regularly purge and restock any items that need to be replaced (dried out markers, broken crayons, empty sticker packs, etc). The kids have also been taught where each item belongs, which definitely helps during clean up time!
And just because people have previously asked to see what I keep in the hutch up top….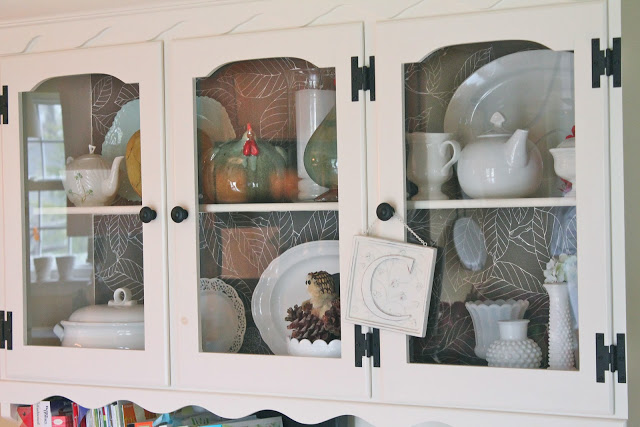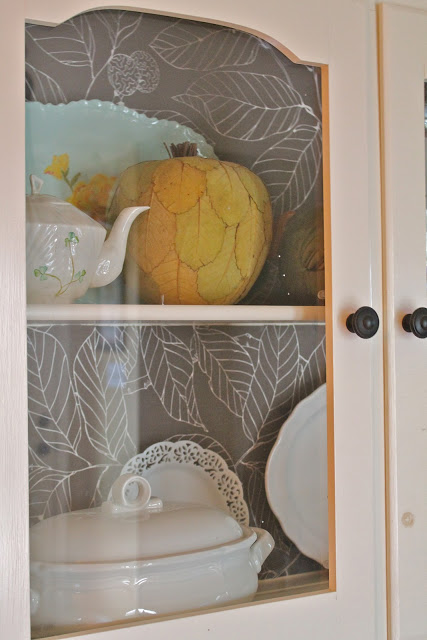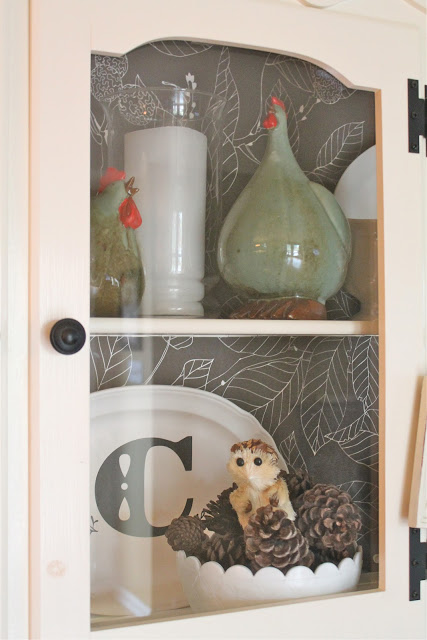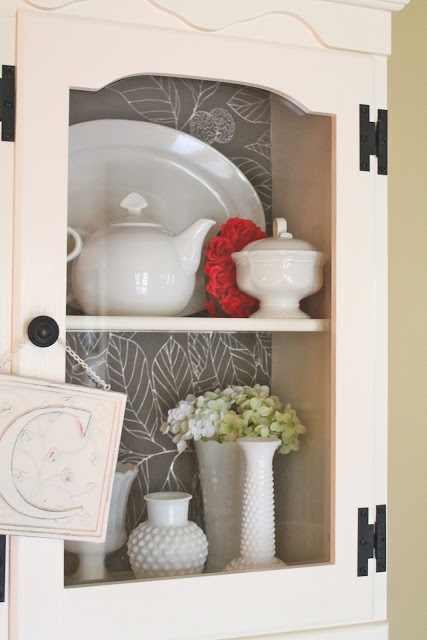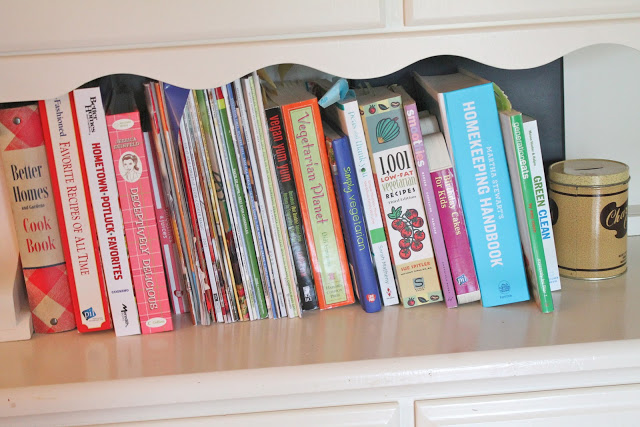 How do you organize your craft supplies? (Either your kids' or your own) I am always looking for new and interesting ideas!